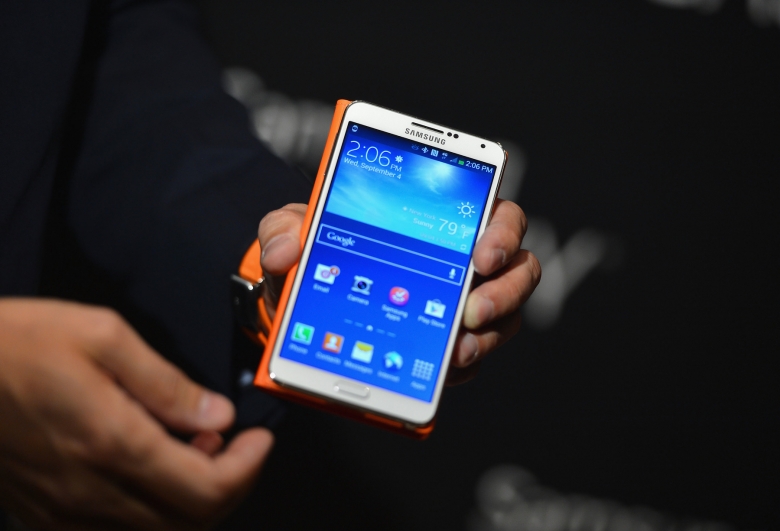 Have you got connection problems on your #GalaxyNote4? Continue reading and you find the solution you are looking for. The issues below are taken from letters sent by some members of our community in TheDroidGuy. Happy reading everyone!
If you are looking for solutions to your own #Android issue, you can contact us by using the link provided at the bottom of this page.
---
Problem #1: US Cellular Galaxy Note 4 poor 4G signal issue
I purchased the Note 4 to replace my Note 3 which had terrible signal problems after the Lollipop update. Now I have the same problem with Note 4 4G LTE. My signal strength is 1-2 bars and down to 1x. I have had a Note 3 and an S4 getting signal strength of 4-5 bars where I live before Lollipop. Provider is US Cellular and they say it is a Samsung problem. Talked to Samsung which was like talking to a tire iron. I postponed that update for so long but it seemed like it was forced on me.
Must I wait till 6.0 comes out to solve this? I went thru the soft and hard reset, cleared cache, removed battery and had a new phone sent to me when I had the Note 3. Do not care to go thru that with Note 4. US Cellular solution was to not update or just use 3G. I Didn't spend $700.00 to use 3G. — Wayne
Solution: Hi Wayne. Poor signal reception problem is usually due to network issues, unless you are unlucky enough to have bought a brand new Note 4 with a  rare hardware problem. If you have already tried to do the basic software troubleshooting like factory reset, clearing the cache, etc., we doubt if there's anything else that you can do to fix the issue yourself. If you still have the option to request for a replacement, we say go for it. It's the best way for you to know if there's a hardware problem on your current Note 4, or if your carrier's 4G coverage is simply not strong enough in your area.
Problem #2: Galaxy Note 4 weak 4G signal issue
I actually have two issues…I'll focus on the most troublesome first.
When I am using my phone, often times when I'm in the middle of typing a text, my phone will stop responding for a second, then show a screen with nothing more than my home screen wallpaper (no icons, status bar, nothing…just the factory blue patterned wallpaper it was preset to) and then it will lock. It may or may not then stall when I try to unlock it with my fingerprint, or it may not even show me the fingerprint swipe option, just the alt password which doesn't respond right away. It is not consistent as to when or how it happens, but it always starts with that blank wallpaper screen. It's not a screen timeout because I will be in the middle of typing, and it happened both before and after the most recent patch (the one to protect from Stagefright).
Soft resets don't necessarily help, and the phone itself is quite often very slow. I have considered doing a backup and factory reset but I wonder if I will just be putting the same corrupted data back on my blank phone. I'd really like to pinpoint and remove the cause first and then reset and restore.
My second problem is a network issue. Sprint is not the most consistent network by a long shot (but for 2 lines@ $120/mo and 80 gigs data I made the sacrifice). However, when I put my phone next to my fiance's identical Note 4 on the same account, he will have 5 bars of LTE and I may only have one, or none. It's frustrating to have all that data and still have to find Wi-Fi. Anyway, sorry for rambling but let me know what you think. — Samantha
Solution: Hi Samantha. Let's deal with your issues individually. For the first one, the problem may be on messaging app itself so the first thing that you can do is to clear its cache and data. Here's how to do it:
Go to Settings.
Proceed to Applications.
Select Manage Applications.
Tap the All tab.
Look for your Messaging app and tap it.
From there, you will see the Clear Cache and Clear Data buttons.
If you are using a third party keyboard, the same procedure applies as well.
If nothing changes after deleting the cache and data of your apps, you can also delete the system cache. Here's how:
Turn off the Galaxy Note 4 completely.
Press and hold the Volume Up and the Home keys together, then press and hold the Power key.
When the Note 4 vibrates, release both the Home and Power keys but continue holding the Volume Up key.
When the Android System Recovery shows on the screen, release the Volume Up key.
Using the Volume Down key, highlight the option 'wipe cache partition' and press the Power key to select it.
When the wiping of the cache partition is finished, highlight Reboot system now and hit the power key.
Deleting an app's or phone's cache forces the system to generate a new cache, which is usually effective in resolving lag or slow performance problems. If the issue continues though, you must proceed to factory reset.
For your second issue, please refer to our advice for Wayne above. You are most likely better off asking for a replacement right away since we know that 4G signal is strong in your area.
Problem #3: Water-damaged Galaxy Note 4
I have a Samsung NOTE 4 N910C GSMH which shows an error which is "UNABLE TO OPEN APPLICATIONS. DEVICE IS OVERHEATING"
and i can only use the PHONE application and MESSAGING. Any other application i click this error message pops in and after a few minutes
a message box comes in showing "Device is shutting down as it is overheating" and there is a button "DONOT POWER OFF" clicking that will keep the phone ON.
i am not able to charge it. Also, charging port isn't being detected nor while connecting to a Laptop. When the phone is Off while connected the battery sign comes up later after a few seconds a red thermometer is also show with it. I have no clue what to do as i get hardly a minute to open some app and soon this error overrides everything.
I had accidentally dropped it in the kitchen submerging it in water. Within some 10 seconds i took it out and took everything apart and wiped it. I don't know if it was a mistake i blew into the USB port and speaker, with an intention to clear water from it (that was what i got used  to using a Sony Xperia AcroS). Later i kept my Note 4 in a ziplock bag with filled with uncooked rice for 48 hours and turned it back ON.
Llater kept in out for few hours even tried to keep it in front of a fan blowing cool air to it. It turns ON but within a minute this is what happens:
i have tried the "wipe cache partition" also but no changes
i tried running safe mode too, but its the same as in the normal mode
Please help me out i am out of clues what to do to revive my device.
i am sending this email from Newcastle, UK but i purchased the phone from Qatar just 4 months (with 2 year warranty).
Expected a reply to help me out soon. Thank you– Richard
Solution: Hi Richard. The thing with a water-damaged electronic device is that anything bad can happen to it. No software troubleshooting (like wiping the cache, factory reset, etc) will fix your device right now. The overheating symptom you're getting is most probably due to a failing component or circuitry. What you need to do is to have the phone checked by a professional and ask if they can still save it. You are unlikely to get a free replacement from Samsung as water damage automatically voids the warranty.
Problem #4: Galaxy Note 4 keeps losing Wi-Fi and mobile data connectivity
Phone does not handle Wi-Fi network connections very well, frequently dropping the Wi-Fi connectivity. Also randomly drops Wi-Fi connectivity – phone was sitting on my desk today and dropped my in-home Wi-Fi, which the router is 10 ft from my desk. 
When switching to mobile connectivity, will frequently loose connectivity, requiring me to reboot phone when traveling. Phone also will have reduced mobile signal compared to other phone.  At lunch my wife's iPhone 6 had 4G, where I had 1x signal. Phone will bounce back and forth from 4G to lesser signal strength, when my S4 NEVER had that issue. — Brian
Solution: Hi Brian. If you made any software changes prior to noticing this problem (like if you downloaded and installed system or app updates, customized the ROM, or rooted the phone), we recommend that you do a factory reset. Just follow these steps:
Turn off the Galaxy Note 4 completely.
Press and hold the Volume Up and the Home keys together, then press and hold the Power key.
When the Note 4 vibrates, release both the Home and Power keys but continue holding the Volume Up key.
When the Android System Recovery shows on the screen, release the Volume Up key.
Using the Volume Down key, highlight wipe data / factory reset and press the Power key to select it.
Now highlight Yes — delete all user data using the Volume Down key and press the Power key to begin the reset.
When the master reset is complete, highlight Reboot system now and hit the Power key.
The Note 4 will restart but it will be longer than usual. When it reaches the Home screen, then begin your setup.
If your Note had been like this ever since you got it, make sure to let your carrier know about the problem so you can ask for replacement unit.
Problem #5: Galaxy Note 4 unable to install OTA update
Note 4 with similar issues. i can download the most recent update 150.5MB but it won't install. I have 14Gbs  available memory and already have to hard reset my phone on a regular basis maybe once a week due to crashes. Not a big deal there as i have my phone and all contents backed up to too many clouds, PC, laptop etc…as it is. Kies being called smart switch now, no matter, neither has worked when they were technically separate entities. No i do not have a custom ROM, nor is it SIM unlocked as I'm more than familiar on how to mod my devices but have my Note 3 for that.
Whew… All that being weened out at this point if an option exists how, where, or does a complete file replacement albeit gutting the OS and starting fresh with a  new factory image? I have been on chat with Samsung and all they've offered is warranty repair and "Safe mode" for a few hours as to "Repair itself"… If its a dead stick i understand but if possible i like fixing these issues myself and at times with a guiding hand with some tricks i don't know. Thanks!
Solution: If over-the-air update won't install, make sure that you delete the phone's cache partition (steps provided above) first then try to download and install again. Make sure that before you attempt to download the file again, the phone's internal storage (not the SD card) has at least 2GB of free space. If nothing changes, try to do a factory reset then re-install the update again.
If that won't work still, consider manually installing the ROM version you want via Odin.
---
Engage with us
If you are one of the users who encounters a problem with your device, let us know. We offer solutions for Android-related problems for free so if you have an issue with your Android device, simply fill in the short questionnaire in this link and we will try to publish our answers in the next posts. We cannot guarantee a quick response so if your issue is time sensitive, please find another way to resolve your problem. 
When describing your issue, please be as detailed as possible so we can easily pinpoint a relevant solution. If you can, kindly include the exact error messages you are getting to give us an idea where to start. If you have already tried some troubleshooting steps before emailing us, make sure to mention them so we can skip them in our answers.
If you find this post helpful, please help us by spreading the word to your friends. TheDroidGuy has social network presence as well so you may want to interact with our community in our Facebook and Google+ pages.