Some players have reported to us that their Call of Duty Black Ops Cold War game is frozen at the lobby or won't respond to any input when in the lobby. If you are experiencing a similar problem, keep reading this guide to know what to do.
What causes Call Of Duty Black Ops Cold War to remain stuck in the lobby?
If Call of Duty Black Ops Cold War is stuck in the lobby, there can be multiple reasons for that. Not all cases are the same, with some people experiencing the issue because the game files are damaged. Others may have a similar experience but the primary reason can be game server error, or something else.
Below are some of the commonly identified reasons why COD Black Ops Cold War may have a frozen lobby problem.
Corrupted game files.
Games may sometimes stop working randomly due to corrupted system cache, or if an important file or files are corrupted.
PC players are more prone to file damage compared to console players as PC software is more complex than a PlayStation's or Xbox's.
If you play Call Of Duty Black Ops Cold War on PC and the game becomes unresponsive while you're still in the lobby, you may have a corrupted game issue at hand.
Server errors.
For others, the reason why they may be frozen in the lobby is not because of bad files but an issue with the game servers. This problem was observed in the early days after Black Ops Cold War was released. Many people were simply having a hard time loading any online mode while in the lobby.
If you are trying to play an online mode, such as multiplayer or zombies, make sure that you check for any on-going server issues.
Unresponsive game.
Some people may not realize that the main reason why Black Ops Cold War appears to be frozen at the lobby may be the game itself stopping unexpectedly. Make sure to restart the game by closing it normally.
If you can't close the game, try restarting the console or, if you're on PC, force closing it via Task Manager.
Console or PC overheating.
There have been reports of consoles overheating when trying to load or play Black Ops Cold War. If your console (PS4/PS5/Xbox One/Xbox Series X/S) is overheating, it may not shut down right away. Instead, the application that's currently running may be suspended or may become unresponsive.
If you suspect that your game console is becoming too hot, make sure to check if it's getting good ventilation and to shut it down right away. Then, allow it to cool off for at least an hour before playing on it again.
How to fix Black Ops Cold War frozen lobby issue?
Since there are several reasons why Call Of Duty Black Ops Cold War may become unresponsive or frozen, you need to perform a number of troubleshooting steps to know the best solution that can help you.
In the list below, we show you the fixes that you can try to address a frozen lobby problem when playing COD Black Ops Cold War.
Check for errors.
If the game has become unresponsive at the lobby, or if you are having difficulty loading a certain mode from the lobby, you should do a quick scan on the screen to see if there's any error. Error messages like "failed to host lobby" or codes are typically keys to fixing specific problems.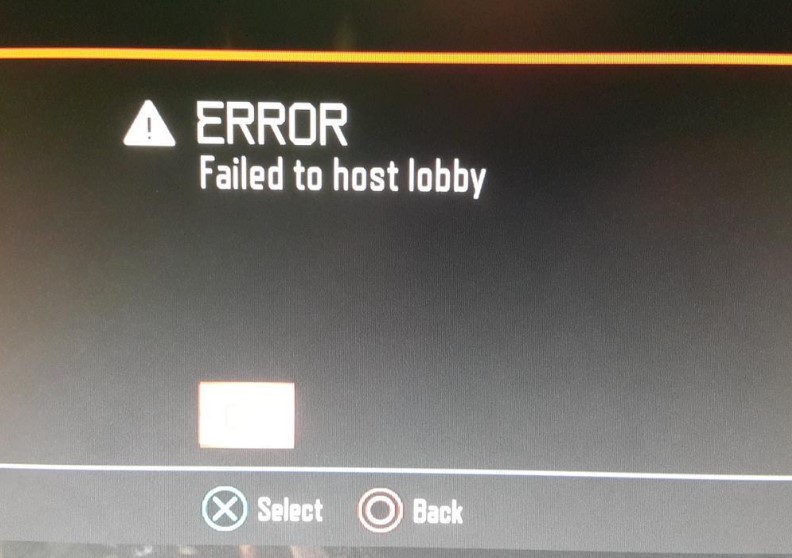 If you don't see any error at all and the lobby has simply stopped working, do the rest of the solutions below.
Update COD Black Ops Cold War.
The easiest way to fix known bugs is to hit the update button. If the game has a pending update, you'll usually be blocked from any online mode so simply go back to the home screen and update Black Ops Cold War.
Check for system update.
While you're trying to update the game, it's also a good idea to check for updates for the rest of your software environment. If you play Black Ops Cold War on a console (PS4/PS5/Xbox One/Xbox Series X/S), a system update prompt should tell you to update before you can play online.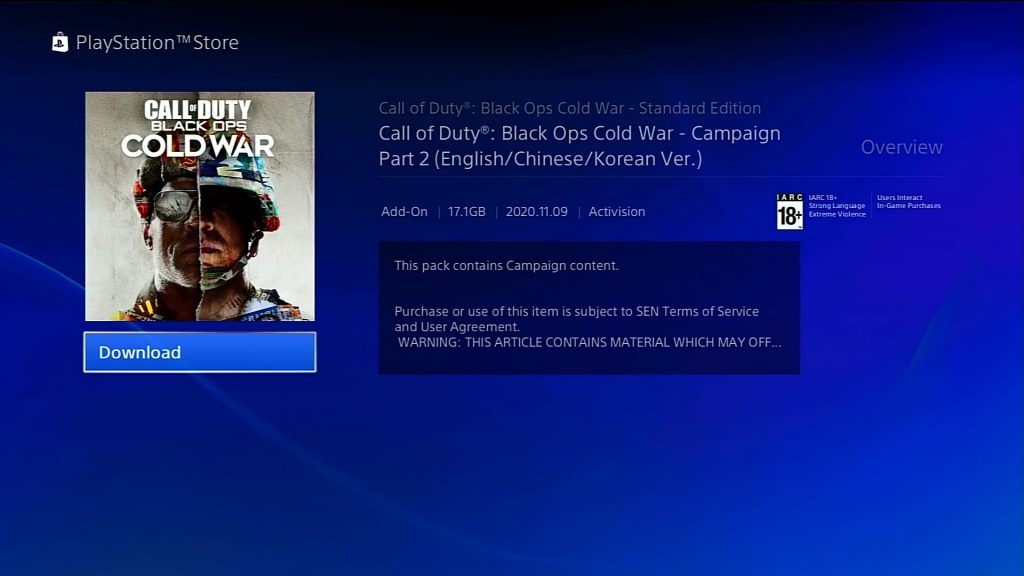 However, if you play the game on PC, make sure that you also update Windows OS and the rest of your applications.
Clear the system cache (console).
Some games may crash or stop working properly if a console's system cache is corrupted. To refresh the system cache on your PlayStation or Xbox, all you have to do is to turn off the console, unplug it from the power source for 30 seconds, and then start it back up.
Check for server issues.
If the game is responsive and the offline campaign mode works normally, it's possible that the lobby issue you're experiencing may be caused by a server outage or maintenance. To check, visit the official Activision server status page:
https://support.activision.com/onlineservices
Repair game files (PC).
For PC players, one of the things that they need to deal on certain occasions is corrupted game files. To see if this is the reason why your COD Black Ops Cold War lobby is frozen, consider using the Scan and Repair option of Battle.net application.
Here's how to run Scan and Repair: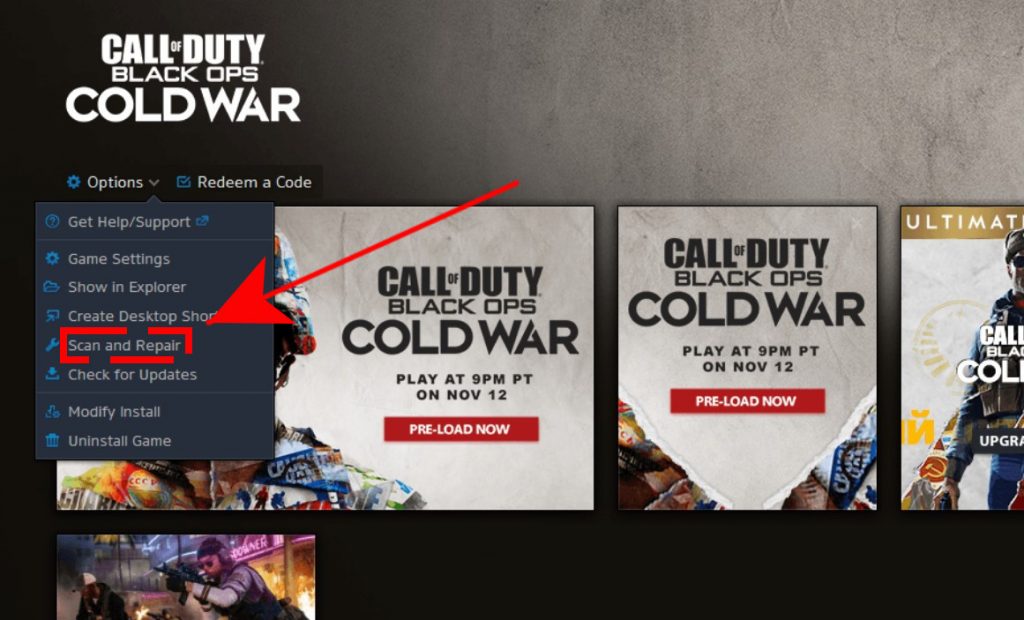 Open the Battle.net (Blizzard application).
Select the Call of Duty: BOCW game in the left panel (Below PARTNER GAMES).
Click on OPTIONS (middle of the screen, COG/GEAR icon).
Click on Scan and Repair.
Click on Begin Scan.
Delete and reinstall COD Black Ops Cold War.
If your game is still not responding at the lobby after doing the solutions above, you may have a deeper issue. To see if it can be fixed on your end, delete the game from the system and do a clean install.
Other interesting articles:
Visit our TheDroidGuy Youtube Channel for more troubleshooting videos and tutorials.