If you have come to this page then chances are you are looking for a solution to an issue that your #Samsung #Galaxy #Note4 is facing. Released in 2014, this model is still quite popular today with lots of people using it. The reason behind this is because its hardware is still powerful enough to easily handle any of the latest apps while the constant software updates that it is getting makes the phone perform better. Although this phone is known as a reliable daily driver certain issues can still occur. In this latest installment of our troubleshooting series we will tackle the Galaxy Note 4 randomly shutting off issue & other power related problems.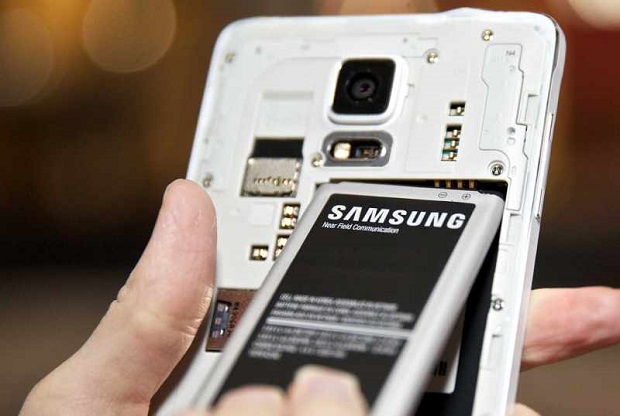 If you own a Samsung Galaxy Note 4  or any other Android device for that matter then feel free to contact us using this form. We will be more than happy to assist you with any concern that you may have with your device. This is a free service we are offering with no strings attached. We however ask that when you do contact us try to be as detailed as possible so that an accurate assessment can be made and the correct solution can be given.  
If you would like to browse the previous parts in this series then check out this link.  
You may also reach us at our Facebook and Google+ social media accounts.
Note 4 Randomly Shutting Off
Problem: My Note 4 started randomly shutting off for no reason about 3 weeks ago and would not turn back on until plugged into a charger, regardless of battery level. Battery was changed almost 3 months ago and the phone is a little over two years old. I have cleared the cache several times but still having a problem. No new apps have been installed recently. Now the phone is shutting of more frequently and automatically turning back on. I've soft reset the phone and deleted several apps while also running virus scans. Battery life does seem to be diminished in the last two weeks with no change in usage.
Solution: There are three possible causes for this particular issue. A glitch in the phone software, a bad battery, or an internal component that's failing to work. Among the three causes the easiest to troubleshoot first is the phone software. Backup your phone data then do a factory reset. Once the reset is complete don't install any apps yet instead try to check first if the issue still occurs. If it does then you should try getting a new battery then check if the problem still occurs. If it does then you need to bring the phone to a service center as this could be caused by an internal component that is failing to work.
Note 4 Freeze And Crash Apps
Problem: Phone began to freeze and crash apps. Sometimes screen wouldn't wake up when you push power or home button. Then phone started to completely crash and restart. Now I have severe trouble even getting it to turn on if it crashes. Usually it boots to the green android logo and says "downloading do not switch off" but does nothing. I can sometimes get it to reboot by holding power button or with volume down button and power button. I bought a new battery but this made little difference, I cleared the cache memory, ran in recovery mode and still crashed all the time. I then factory reset it and it occasionally runs well for a short period of time, but even without installing any apps it froze and crashed again. Today it crash this morning and I haven't been able to successfully switch on today. Even with taking battery out for a little while. It appears to be hardware related, and I'm happy to tackle a hardware repair but I cannot find any information on what it could be causing the problem, so any help or advice would be much appreciated. Phone is 15 months old so out of warranty.
Solution: By any chance does your phone have a microSD card installed? If it does then you should try removing it since this might be causing the problem.
Another factor you should look into is the phone software. Since you have already done a factory reset you should try flashing a stock firmware to your phone. Try flashing the previous software version or an updated firmware version. You can check out the various popular Android forums for instructions on how to flash your phone.
If the above steps fail to fix the problem then you should bring your phone to a service center and have it checked.
Note 4 Bootloop
Problem: Hello, This may seem like a regular problem but it's not. I own a Galaxy Note Edge N915G – Indian model. not rooted even once. This morning when I reset my phone and I was reinstalling the apps, my phone was working fine, but when I initialized WhatsApp my phone went into BOOTLOOP. I tried installing the official latest firmware from sammobile N915GXXU1DPK6_N915GODD1DPK3_INS for my phone using Odin 3.10.6. Also, factory reset and cache cleared after flashing the stock rom, But I still don't have any luck in clearing the boot loop. As my phone is not rooted I don't know what else to do. I tried with Odin 3.12.5 too. but no luck. I also tried the firmware N915GXXU1DPK6_N915GODD1DPK3_INU from sammobile but it is still stuck in the bootloop. I can go in the recovery and the download mode but cannot get it fired up. I have nowhere to go as the phone is out of warranty just this month. Is there any other solution for this or something I have to do differently? Please help me as I am out of my country now and I have no phone to use other than this. EDIT – tried rooting and installing custom rom but still no luck.
Solution: Have you tried checking if the phone still goes in a bootloop if it is connected to its charger? If the issue doesn't occur then you should try replacing your phone battery. If the bootloop issue still occurs then it's possible that this could be caused by an internal component that is failing to work. If this is the case then I suggest that you bring your phone to a service center and have it checked.
Note 4 Shut Down Gets Stuck In Verizon Screen
Problem: My Husband's Android shut down unexpectedly last night and when he tries to turn it on it gets as far as the Verizon screen and won't go further. He has tried numerous times to restart the phone and only getting as far as the red verizon screen. He stated that there is no SD card in the phone and all pictures and stuff are saved to the phone itself? I am very concerned about losing all the pictures on the phone if he does a reset on it. There are pictures from our sons birth on there. I don't care about the phone itself, just the pictures. Is there any way to save them?
Solution: Listed below are the troubleshooting steps that you need to do which doesn't delete any of your phone data.
Remove the battery of the phone then press and hold the power button for at least a minute. This will discharge the phone circuit then clear out its RAM. Reinsert the battery then try turning on the phone.

Connect the phone to its charger then check if it turns on. If it does then you should try getting a new battery for the phone.

Start the phone in recovery mode then wipe its cache partition. This erases the temporary system data of the phone. Do a restart.

Start the phone in Safe Mode. If you can access this mode then you should backup your phone data. Once all of the pictures have been backed up you should proceed with a factory reset.
Note 4 Turns Off When Not Plugged To Charger
Problem: I just got a new note 4 in the mail because my old one would die at full power I would have it plugged in till full then has soon as I unplug it shuts off , I'm having same issue with the new one I got in mail it's doing the same thing dieing at full power I brought both phones into at&t and they looked at me like I was trying to pull some kind of joke I'm kind if stuck right now don't really know what to do about a broken new phone
Solution: The problem could be caused by a bad battery. Try placing a new battery on the phone then check if the issue occurs. If it does then I recommend that you backup your phone data then do a factory reset. If the problem still occurs after the reset then it's possible that this could already be caused by a malfunctioning internal component.
Note 4 Not Fast Charging
Problem: Hello, My note 4 fast charger suddenly stopped working. When plugged up to the wall using the Fast charger port it will only charge via "USB" I have tried everything I can think of. I have master reset, changed wall plugs, changed cables, I even went as far as changing the USB charging port on the phone itself and still no solution. Phone works perfectly fine only problem is I can't fast charge and phone won't communicate with computer if I was to plug it into a PC. Any ideas? Any advice would be greatly appreciated
Solution: Have you tried cleaning the charging port of your phone using a can of compressed air? If you have and the issue still occurs then this port might already be faulty. I recommend that you have this checked at a service center if this is the case.
Note 4 Shuts Down For No Reason
Problem: Hi I have a Galaxy Note 4 (SM-N910G) This phone is a very important part of my business. Over the past 2 months I have noticed the phone shuts down for no apparent reason. The battery is at 100% but yet still shuts down and tries to start up with no success. The only way I can use this phone is to have it on charge by doing that the phone gets extremely hot. Please advise on what course I should take to rectify this problem.
Solution: You will need to backup your phone data then do a factory reset. If after the reset the problem still occurs then try getting a new battery. If the issue persists then some internal component in your phone is failing to work and causing this problem. Have this checked at a service center.
Note 4 Battery Drains Quickly
Problem: My batteries tend to drain very quickly since 6.0. I have tried battery saver and a factory rest as well. The battery was test by voltmeter and was said to be fine. The phone also spontaneously shuts off at 40-50% battery. Any ideas? Its an ATT model unlocked and on Tmobile. I believe it cannot be rooted as ATT locked the bootloader. Any ideas?
Solution: You should try using a new battery on your phone. If the issue persists then have the phone checked at a service center as this could already be a hardware related problem.
Feel free to send us your questions, suggestions and problems you've encountered while using your Android phone. We support every Android device that is available in the market today. And don't worry, we won't charge you a single penny for your questions. Contact us using this form. We read every message we receive can't guarantee a quick response. If we were able to help you, please help us spread the word by sharing our posts with your friends.