Staying connected to the Internet has  become very easy with the arrival of smartphones in the market. One such model, the #Samsung #Galaxy #S6, allows its user to go online using either a Wi-Fi network or a mobile data. In terms of performance webpages will load quickly as long as the connection is stable and fast. The device is also able to provide up to 10 hours of continuous web browsing time on a single charge. There are however instances when connection related issues can occur on this phone. This is what we will tackle today as we address the Galaxy S6 Internet disconnects when phone sleeps issue & other related problems.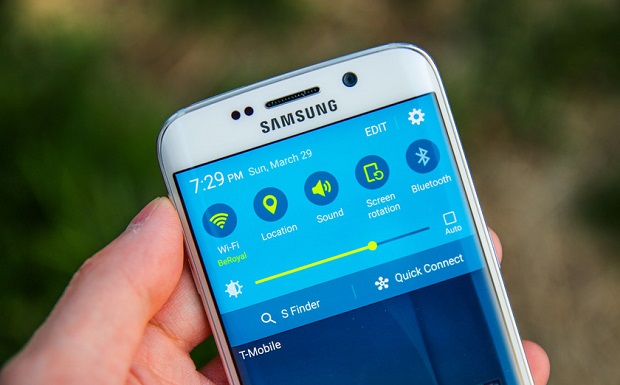 If you own a Samsung Galaxy S6  or any other Android device for that matter then feel free to contact us using this form. We will be more than happy to assist you with any concern that you may have with your device. This is a free service we are offering with no strings attached. We however ask that when you do contact us try to be as detailed as possible so that an accurate assessment can be made and the correct solution can be given.  
If you would like to browse the previous parts in this series then check out this link.  
You may also reach us at our Facebook and Google+ social media accounts.
S6 Internet Disconnects When Phone Sleeps
Problem: Whenever my phone goes into rest mode the internet disconnects. What happens is mostly to do with Facebook and FB Messenger. But it does it with the Internet app too. In FB and FB Messenger it will not load any new stories or notifications (FB says cannot connect). So I have to close FB completely and sometimes even restart my phone. In FB messenger it won't send or receive messages if the phone goes into rest mode while the app is loaded. With Internet app it will say "no internet connection" for a second but will load after without restarting. I do have power saving on so I don't know if that's why. I will try it without power saving on after I send this message to see if that's the problem.
Solution: The power saving mode on your device is meant to extend its battery life. For example if the phone can provide 10 hours of call time on a single charge, with power saving mode enabled you will get an extra 2 or 3 hours more of call time because the phone will turn off some features when a certain battery percentage is reached. This is useful for those who don't have an immediate power source nearby to charge the device. The downside to this is that once you turn off the power saver mode the features that have been turned off don't turn back on automatically.
Under power saving mode you are able to restrict certain features.
Restrict background data: Reduce background data usage to conserve battery power. Some applications will still use the data connection.

Restrict performance: (CPU performance: limit the maximum performance of the CPU to conserve battery power), (Screen output: Use a lower frame rate and power level for your device's screen.), (Turn off GPS: Turn off location services and GPS functions on your device.)

Grayscale mode: Convert color screens to battery-friendly grayscale
Since the background data usage is reduced in this mode this could be the reason why the Internet disconnects. To troubleshoot this problem try to disable power saving mode then check if you still experience the same issue.
S6 Home Wi-Fi Won't Stay Connected
Problem: Hey, I hope yall can help.  My home wifi won't stay connected I've lived here for awhile now, and it's never gave me a problem…..until today.  I got home and it said there is an attack on my WiFi and asked if I wanted to disconnect so I did to be safe, Later on I tried to reconnect and it'll connect for about 15 seconds and disconnect.  Again this is my home wifi.
Solution: Have you tried connecting other devices on your home Wi-Fi network and check if they also get disconnected? If they don't get disconnected then the issue could be with the phone itself. Follow the troubleshooting steps listed below to fix this problem. Move to the next step should the issue still occur.
Forget your home Wi-Fi network from your phone. Restart both your router and the phone. Once both devices have fully started connect to your home network again and check if the issue still occur.

Start your phone in Safe Mode. Make sure you are connected to your home network in this mode. If you don't experience the same issue in this mode then it could be caused by an app installed in your device. Find out what app this is and uninstall it.

Try connecting the phone to a different Wi-Fi network. Check if the issue still occurs. If it doesn't then you should contact your ISP regarding this matter since the problem could be with the router.

Backup your phone data then do a factory reset.
S6 Data Cuts When Lock Screen Activates In Power Saving Mode
Problem: I have been having an issue with Power Saving Mode ever since the upgrade to 6.0.1. On numerous apps, when I have an active data stream or download ongoing, the data signal is cut and the download or stream fails when the lock screen engages. I have tested this and can confirm that whenever the lock screen engages, the stream or download terminates. I can also confirm that this issue only occurs when Power Saving Mode is engaged.
Solution: When the Power Saving Mode of your phone is active it will restrict background data. This means that if you are streaming some content and the lock screen kicks in the stream will stop since data will be restricted. If you have an option under the power saving mode to turn off the restrict background data feature then try to turn it off.
S6 Slow Wi-Fi Connection
Problem: I have had my phone for about a year now. Mostly works great, but I often find when I am using wifi, it is either slow to connect, drops connection, or takes forever to load. Worse in outside public wifis but can occur at home. I understand issues with multiple users and shared bandwidth, but others around me with iphones have no trouble whatsoever. Other samsung users have told me same thing. Any ideas?
Solution: Does the same issue occur when you are using your mobile data connection? If it does then follow the troubleshooting steps listed below. Check if the issue still occurs after following each step then move to the next step if it still occurs.
Forget the Wi-Fi connection from your phone. Restart the phone and router then connect to the Wi-Fi network.

Wipe the cache partition of your phone from the recovery mode.

Backup your phone data then do a factory reset.
If the problem doesn't occur when you are using your mobile data subscription then you should try to do a factory reset. Make sure to backup your data before doing the reset. Once the reset is done check if the issue still occurs. If it does then there might be an issue with the Wi-Fi chip or Wi-Fi antenna of the phone. I suggest you have this checked at a service center.
S6 Not Downloading Over Wi-Fi After Marshmallow Update
Problem: After upgrading to marshmallow I had an issue that required a factory reset.  Now the device will not download or update apps via wifi.  If I switch to mobile everything works fine.  The issue doesn't appear to be my wifi since I can surf the web on the phone just nothing through google apps seem to work via wifi.
Solution: Several people are also having this issue on their device right after updating to Marshmallow. This seems to be a bug which should be fixed in a future update. As a temporary fix try to disable the IPV6 address setting of the router and use IPV4 address instead. This has worked for several people experiencing the same problem.
S6 Not Connecting To Mobile Data After Marshmallow Update
Problem: I can't connect to the internet through mobile data. Before the Marshmallow update, it would work fine. Wi-Fi connection works fine. I can send and receive calls.
Solution: The first thing you should check in this case is if you have an active mobile data subscription. Once you made sure of this try to check the APN settings of your phone as this may have changed during the update. Compare the phone's APN setting to the one your carrier is using. Make the necessary changes in your phone if needed.
If the issue still remains then you should backup your phone data and do a factory reset.
S6 Not Connecting To Internet
Problem: When I try to connect to the Internet it says you are not connected … I have tried everything under the sun… I bought the phone on ebay so I can't return it… I didn't try a new sim card as it will cost me 60 bucks for a new one… what's the fix? FYI I have straight talk prepaid plan thanks for any help that can be given thanks will l
Solution: I assume you are trying to use your mobile data subscription to connect to the Internet. Once you have verified that your account has an active data subscription you should check the phone's APN setting and make sure it matches the one Straight Talk is using.
Name: straight talk

APN: tfdata

MMSC: https://mms-tf.net

MMS proxy: mms3.tracfone.com

MMS port: 80

MCC: 310

MNC: 410
Feel free to send us your questions, suggestions and problems you've encountered while using your Android phone. We support every Android device that is available in the market today. And don't worry, we won't charge you a single penny for your questions. Contact us using this form. We read every message we receive can't guarantee a quick response. If we were able to help you, please help us spread the word by sharing our posts with your friends.