Looking for solutions to your #GalaxyNote4 audio problems? This post might help you.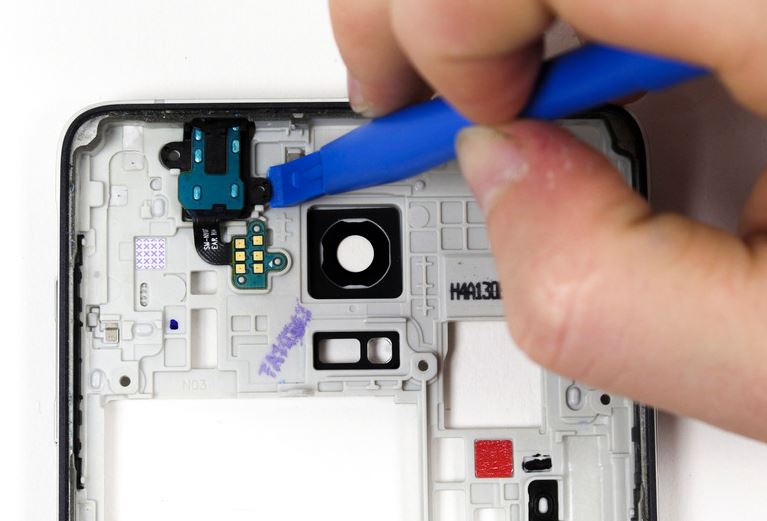 Below are the topics in this post:
If you are looking for solutions to your own #Android issue, you can contact us by using the link provided at the bottom of that page.
---
Problem #1: Galaxy Note 4 music volume too low
On this version Galaxy Note 4 the "volume" for listening to music has been disabled "generically" to reach "maximum" volume.  On my Older Version Note 3 the volume went to maximum for music.  I have tried to reset the phone to "factory settings", it is still the same.  Very annoying as I live in a busy city of London and I cannot hear my music properly at this mid range volume level. I went in to EE, my phone carrier and the guys there could not  help either.  They said to take the phone back to a Samsung outlet in London but it is far from where I live. I wonder if you could help with this issue.  Many thanks in advance . — Susanna
Solution: Hi Susanna. If there was no difference to your phone's volume levels after a factory reset, you most probably have a hardware issue at hand. Unfortunately, there's only so much that you can do when it comes to hardware problems so what you can try, before having the phone checked or replaced by Samsung, is to find some remedy.
Try using third party apps like Speaker Boost or Ultimate Volume Booster to get louder music and media volume.
Problem #2: Galaxy Note 4 loses sounds, only vibration
Hi. I had a lot of issues with the Note 4. They have changed it for me 2 times in 4 months. This is the third Note 4 I've got just yesterday and I've a new issue.
Now the sound on Note 4 is not working. When I restart the device, It works fine in the beginning but a few minutes later, no sounds at all, only vibrations.
I've looked for solutions online, but there's no way changing volume levels. I removed WhatsApp, removed everything and reset the mobile phone. After resetting .. everything is the same, working in the beginning, in few minutes no sound.
All other things seems to work fine on the phone.
It's the European version  SM-N910F, 32 GB running the last version of Lollipop 5.1.1.
Thanks a lot for your help. — Yousof
Solution: Hi Yousof. Try booting your phone in safe mode for at least 24 hours and observe how volume works. When in safe mode, all apps installed after doing a factory reset will not run so it's a good method to help you identify the culprit. If you installed the same set of applications after a factory reset and our suspicion is correct, you may had simply re-installed the problem app. Here are the steps to boot your Note 4 in safe mode:
Turn off the phone completely.
Press and hold the Power key and the Volume Down key.
When the phone starts to boot, release the Power key but continue holding the Vol Down key until the phone finished restarting.
Safe mode will be display at the lower left corner; you may release the Volume Down key now.
You can also try to wipe the cache partition to ensure that the system cache is not corrupted. Here's how:
Turn off the Galaxy Note 4 completely.
Press and hold the Volume Up and the Home keys together, then press and hold the Power key.
When the Note 4 vibrates, release both the Home and Power keys but continue holding the Volume Up key.
When the Android System Recovery shows on the screen, release the Vol Up key.
Using the Volume Down key, highlight the option 'wipe cache partition' and press the Power key to select it.
When the wiping of the cache partition is finished, highlight 'Reboot system now' and hit the power key.
Problem #3: Galaxy Note 4 turns off sound every 10 minutes
Two issues:
Watch a downloaded movie or Direct Cable TV, or even YouTube, sound shuts off every 10 minutes for 10 seconds.
Phone shuts off even though I have 41-85% battery left.
Replaced battery, same issue.
Plug charger in, boots back  up to where it shut off on battery charge. — Tod
Solution: Hi Tod. That the problem appears to follow a certain pattern (sound shutting off every 10 minutes for 10 seconds) may actually be triggered by either an app or a unique firmware glitch.
Just like what we recommend to Yousof above, try to boot the phone in safe mode and wipe the cache partition first. If these two solutions won't work, consider doing a factory reset to see the difference. These are the steps to perform a factory reset:
Turn off the Galaxy Note 4 completely.
Press and hold the Volume Up and the Home keys together, then press and hold the Power key.
When the Note 4 vibrates, release both the Home and Power keys but continue holding the Volume Up key.
When the Android System Recovery shows on the screen, release the Vol Up key.
Using the Volume Down key, highlight 'wipe data / factory reset' and press the Power key to select it.
Now highlight 'Yes — delete all user data' using the Vol Down key and press the Power key to begin the reset.
When the master reset is complete, highlight 'Reboot system now' and hit the Power key.
The Note 4 will restart but it will be longer than usual. When it reaches the Home screen, then begin your setup.
Important: after doing the reset, try to observe the phone for a few hours without installing any app. That way, you will know if one of your apps is the issue.
Keep in mind that these solutions are meant to deal with software problems. If nothing changes after doing all of them, you most probably have an issue with the phone's hardware. Since we don't do hardware diagnostics, troubleshooting, and repair, try to bring the phone to a local shop to have audio circuits checked.
Problem #4: Galaxy Note 4 keeps turning down volume settings
Hi! Every time I turn down the media sound settings on my phone, it doesn't keep the setting for more than a couple of minutes.  I've turned it down with the volume button while in apps, and I've gone into the phone settings and turned it down.  I've tried shutting the phone off, and have also removed the battery to re-set things.  But the media keeps turning up again.  How can I get the phone to keep the settings that I choose?
Thanks! — Julia
Solution: Hi Julia. There has been a number of audio-related bugs reported by the Android community in the wake of Lollipop update and the one you have is one of them. Try to delete the cache partition and do a master reset (factory reset) to fix the issue.
Problem #5: Default music player on Galaxy Note 4 showing "This audio file could not be supported" error message
Hello, I  have 2 issues today that I  hope can be fixed. I have tried factory reset for both of these and it didn't help.
The first problem is with my sound. This started a few months ago but not that long. The sound only plays with earphones plugged in but not with the external microphone.
The last problem is with my default music player. My music was working fine up until yesterday when i randomly got a notification on the bottom saying "This audio file could not be supported" I don't know why because it was playing perfectly fine before this and i convert all my music to mp3. I factory reset and the Over the Horizon song that is given by default would not play either."
Solution: Hi Zarina. The first issue may be hardware in nature. If you mean to say the speaker does not work when no earphone is plugged in, it may all boil down to some loose connection in the motherboard. Have the phone checked by a qualified technician and hopefully there's no significant repair needed to fix it.
For your secondary issue, try deleting the music player app's cache and data first, then wipe the cache partition second (steps provided above). The error message is a generic error triggered when the music file you are trying to play is on an unsupported format, or if there's a bug on the app. If the music player was able to load this file before, an update or a glitch may be to blame.
Here are the steps to delete an app's cache and data:
Go to Settings.
Proceed to Applications.
Select Manage Applications.
Tap the All tab.
Choose the name of the app that has been going rogue.
From there, you will see the Clear Cache button.
Problem #6: Galaxy Note 4 keeps cutting out when move the wire
I have a Samsung Galaxy Note 4. It's about a year old. I use my earphones all the time for phone calls and music. Suddenly there's a problem. The sound keeps cutting out when I move the wire. It's as if the headphones become disconnected and connected so I can't hear music or conversations properly. I tried it with two different headsets and the same problem occurred.
In the Samsung forums many people report the same issue but they're finding it really hard to resolve. This has happened me in the past with my Xperia Ray, but my phone was old and due for a change. I'm not ready to give up my Note just yet! Any useful advice/insight would be warmly welcomed! Thanks in advance. — Stephanie
Solution: Hi Stephanie. There are two components in mobiles phones that are most susceptible to usual wear and tear — the microUSB port and the earphone jack. Both of these ports suffer from regular mechanical contact with other devices. If a user is not careful with plugging or unplugging, the jack's internal connection may eventually get loose resulting to the problem you just described.
If you want to replace the earphone jack assembly yourself, try looking for online guides on how to do it. iFixit website provides reliable guides on replacement of components so make sure to check their site.
If you don't want to go this route, simply bring the phone to a local shop.
---
Engage with us
If you are one of the users who encounters a problem with your device, let us know. We offer solutions for Android-related problems for free so if you have an issue with your Android device, simply fill in the short questionnaire in this link and we will try to publish our answers in the next posts. We cannot guarantee a quick response so if your issue is time sensitive, please find another way to resolve your problem. 
When describing your issue, please be as detailed as possible so we can easily pinpoint a relevant solution. If you can, kindly include the exact error messages you are getting to give us an idea where to start. If you have already tried some troubleshooting steps before emailing us, make sure to mention them so we can skip them in our answers.
If you find this post helpful, please help us by spreading the word to your friends. TheDroidGuy has social network presence as well so you may want to interact with our community in our Facebook and Google+ pages.