It's really frustrating if the brand new #Samsung Galaxy #S8 you just bought won't turn on out of the box. Some of our readers contacted us about this problem and while it may seem like a serious problem, there's always a possibility it's just something you can fix.
After all, this isn't the first time we've seen this problem. In fact, when Galaxy S7 (and S7 Edge) was released last year, we also received similar complaints from some of our readers.
How to Fix Galaxy S8 won't turn on
Here are 4 steps you can try to fix your phone. First, try to forced reboot soft reset. Second, try to charge the phone to know if it responds when plugged in. Third, attempt to boot your Samsung Galaxy S8 in Safe mode. Then finally, try to boot your phone in recovery mode.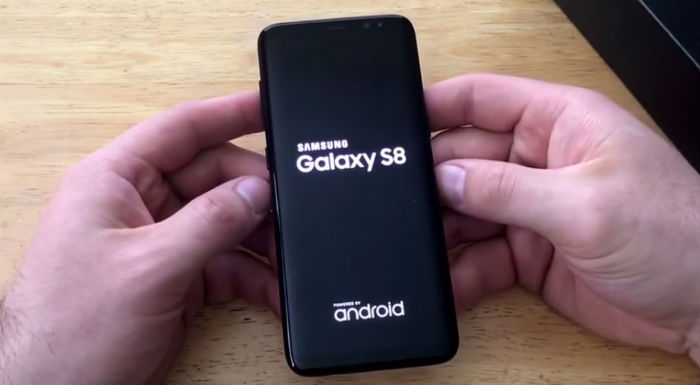 In this post, I will walk you through in doing some safe troubleshooting procedures you can do prior to bringing the phone back to the store and having it replaced should it still fail to turn on. Don't worry, we don't suggest things that can potentially mess the phone up; we simply want you to try to do things that might help turn the phone on normally.
But before anything else, if you're currently experiencing different issues with your phone, then I suggest you visit our Samsung Galaxy S8 troubleshooting page for we've already started providing support to our readers who own this device. We understand your phone is still brand new and it should work perfectly without a hitch but not even Samsung can guarantee there won't be any problems. What we do here is provide help to our readers the best we can so if we haven't published posts about your concern, feel free to contact us by filling up our Android issues questionnaire.
Troubleshooting Samsung Galaxy S8 that won't turn on
The purpose of this troubleshooting guide is for us to know right away if your new Galaxy S8 device is still capable of turning on and functioning normally. Usually, stores have a 7-day grace period to replace defective without no questions ask that's why we need to make sure right away that your phone is good.
Normally, manufacturers lightly charge the battery of new devices so they can immediately be setup out of the box but there are always cases wherein you really have to charge the phone before you can use it. We've already encountered situations before wherein the phone, during its first boot, crashed and could no longer continue turning on. It's a firmware issue and it can be fixed easily. So, in this guide, we will try to rule out one possibility after another so that we will know if there's something we can do about the phone or you really have to bring it back and have it replaced.
Go through the steps below to learn how to troubleshoot your brand new Samsung Galaxy S8 that's not turning on…
Step 1: Do the forced reboot / soft reset procedure
This must be the first thing you should do; it's easy and safe. This will rule out the possibility that the phone's firmware crashed or the problem was caused by any minor system-related issues. It's equivalent to the battery pull procedure that we often did to phones with removable battery. The Galaxy S8 doesn't have a user-removable battery so Samsung deviced a combo to do the simulated battery disconnect.
To do this, press and hold both the Volume Down and Power keys together for 7 to 10 seconds. Assuming the problem was indeed just a minor firmware issue, the device should start up normally. Of course, continue your observation until you're satisfied the phone is working perfectly because if you encounter hiccups even after the phone turned on, do not hesitate to have the phone replaced. You don't want to deal with any sort of problems with a brand new, premium smartphone.
Step 2: Charge the phone to know if it responds when plugged in
Now, let's rule out the possibility that the battery hasn't been charged a bit before packing by charging the phone. Use the original charge that came with the main unit. Leave the phone plugged in for at least five minutes and then check if the charging icon shows on the screen and that the LED indicator at the top of the display lights up. If both charging signs show, then attempt to turn the phone on after  a few minutes of charging. It should turn on normally.
However, if none of those signs show, it means the phone isn't charging. At this point, don't do anything anymore, except bring the phone back to the store and have it replaced. A brand new (and very expensive) phone should turn on and charge out of the box. If it doesn't, it's defective.
In the event that the phone shows those charging signs and you can actually see the battery indicator going up in percentage and the phone still refuses to turn on, you may proceed with the next steps.
Step 3: Attempt to boot your Samsung Galaxy S8 in Safe mode
All we have to do is bring the phone to life so you can use it and while we don't know for sure what's preventing it from turning, we need to try to do things that may help it boot up. So, in this step, try to see if it can boot up in safe mode by following these steps:
Turn the device off.
Press and hold the Power key past the model name screen.
When "SAMSUNG" appears on the screen, release the Power key.
Immediately after releasing the Power key, press and hold the Volume down key.
Continue to hold the Volume down key until the device finishes restarting.
Safe mode will display in the bottom left corner of the screen.
Release the Volume down key when you see Safe Mode.
Uninstall apps that are causing a problem.
If the phone still won't boot up in this mode, then move on to the next step.
Step 4: Try to boot your phone in Recovery mode
It is useless to wipe the cache partition or reset a brand new phone but what we want you to do is to try to see if the phone can power up its hardware and successfully boot in one of the modes. If successful, then we know that the phone's hardware is fine. However, if it also won't boot in recovery mode, then it's safe to assume you've got a lemon and you need to send it back and have it replaced. But this is how you boot your phone in recovery mode:
Turn off the device.
Press and hold the Volume Up key and the Home key, then press and hold the Power key.
When the Android logo displays, release all keys ('Installing system update' will show for about 30 – 60 seconds before showing the Android system recovery menu options).
After all these steps and your brand new Galaxy S8 is still not turning on or booting up, then you have no other choice but to bring it back to the store where you bought it and request a replacement. You should do that before the grace period expires.
Connect with us
We are always open to your problems, questions and suggestions, so feel free to contact us by filling up this form. This is a free service we offer and we won't charge you a penny for it. But please note that we receive hundreds of emails every day and it's impossible for us to respond to every single one of them. But rest assured we read every message we receive. For those whom we've helped, please spread the word by sharing our posts to your friends or by simply liking our Facebook and Google+ page or follow us on Twitter.