"Hi guys. My Samsung Galaxy S6 (#Samsung #GalaxyS6) turned itself off all of the sudden. Since then, it won't turn on and when plugged in, it's not charging either. What is the problem with my phone? Thanks."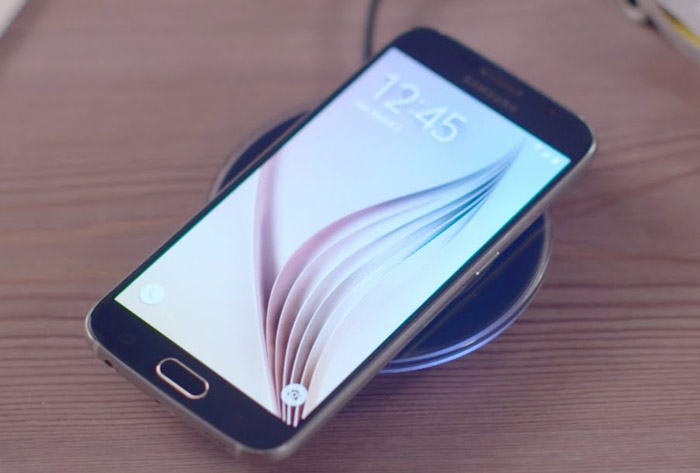 That's just one of the power-related problems we received from our readers. It seems that more and more owners are experiencing this kind of issue with their phone. Below is the list of the problems I addressed in this post. Try to see if your concern is in it.
For those who have other issues, you can contact us directly by filling up this questionnaire. We are always willing to help you as long as you provide us with all necessary information about your problem. You may also visit our troubleshooting page and find issues related to yours and use the solutions we provided.
---
Galaxy S6 isn't charging and won't turn on
Problem: Hi droid guy. My new Galaxy S6 just turned off yesterday without any apparent reason at all. I though it just ran out of battery so I tried to plug it in but it wasn't charging either. Whatever I do it won't respond. It won't turn on. I paid so much for this phone so I am really worried now. Can you guys help me please? What should I do?
Troubleshooting: If the phone didn't suffer from either liquid or physical damage, it could be that the system crashed leaving it unresponsive. In this case, it won't respond even if you plug in the charger and won't turn on even if you pressed the Power key a hundred times. There's one procedure you should do–Forced Reboot.
Unlike the Galaxy S5 and older Galaxy devices, the S6 doesn't have a removable battery. So, you cannot perform the "battery pull" procedure. However, you can emulate such process by pressing and holding the Volume Down and Power keys together for 10 to 15 seconds. The device should reboot after that provided that there's enough battery to power its hardware.
Assuming the battery was all drained out, the screen would still flicker. It's a sign that the simulated battery disconnected has been done. This time, the phone should already respond when charged.
However, after doing all these and the phone still wouldn't respond, it's time you sent it in for repair; it might be a hardware problem.
Fast charging only works occasionally, normal charging is very slow
Problem: I have had my phone for a couple of months now and I'm having issues with both charging and battery life. Fast charging only works occasionally (yes, I am using the original Samsung charger). Normal charging works very slowly (if at all). For example, my phone died once yesterday and again right before bed. I plugged it in overnight and when I woke up it was at 30%. I've been using it for about an hour now and it's already down to 10%. I'm very frustrated because this phone is almost brand new and it wasn't cheap! Any advice would be greatly appreciated. Thank you!
Troubleshooting: The fast charging feature with the Galaxy S6 doesn't have the On/Off switch, so it should be enabled if requirements are met. One of the things that prevent the S6 from fast-charging is when it heats up during the process. This is to prevent further damage to the device and during time, it would charge normally.
In your case, I think it will be wise to fix the normal charging issue first before attempting to fix the fast charging problem.
As you said, normal charging is very slow. I advice you to boot your phone in safe mode and observe if it charges at normal pace or if fast charging works. If so, then there could be a lot of third-party apps that run in the background when the phone is in normal mode. One way to address this issue is to disable some apps especially games or those that use so much resources on your phone.
However, if the problem still persists even in safe mode, then you have no other choice but to backup your data including your files, pictures, videos, music, etc. and perform a master reset. This will fix the charging problems.
How to perform the master reset on Galaxy S6
Turn off your Samsung Galaxy S6.
Press and hold the Volume Up, Home and Power keys together.
When the device powers on and displays 'Power on logo', release all keys and the Android icon will appear on the screen.
Wait until the Android Recovery Screen appears after about 30 seconds.
Using the Volume Down key, highlight the option, 'wipe data/factory reset' and press the Power key to select it.
Press the Vol Down button again until the option 'Yes — delete all user data' is highlighted and then press the Power key to select it.
After the reset is complete, highlight 'Reboot system now' and hit the Power key to restart the phone.
Galaxy S6 battery drains quickly even if WiFi & Bluetooth are disabled
Problem: My battery drains a full charge in about 4 hours at work. Some days I charge it at work again and it is down to less than 5% while driving home.  I have charged it full when going to bed, and after 5 hours of non use the battery is only 80%.  I have turned off WiFi and Bluetooth and there is very little difference. Are any of the battery apps worth installing, or how can I make sure apps are not starting in the background and consuming my power. Help me. PLEASE.
Troubleshooting: There are two possibilities: it could be that there are so many things running in the background that use the battery or it's entirely a battery issue. The starting point of your troubleshooting should be to rule out the first possibility. You can do that by booting your phone in safe mode:
Turn off your Galaxy S6.
Press and hold the Power key.
When 'Samsung Galaxy S6' appears, immediately release the Power key and then press and hold the Volume Down button.
Continue holding the Volume Down button until the phone finishes the restart.
When you see Safe Mode on the lower left corner of the screen, release the button.
If the phone drains its battery at a normal pace (or even slower) in safe mode, then all you need to do is reset your phone. Otherwise, it's time you sought help from a technician.
Galaxy S6 not charging prompt shows up followed with power sharing notice
Problem: Very often 1-2 minutes each time will pop up and vibrate saying that the phone is not charging. Also opens a dialogue box that says that power sharing requires an app and will not work properly otherwise. I have not toggled anything at all that should do this and I have updated just before this started. Very annoying.
Related Problem: There's a power sharing notice that pops up and now doesn't allow me to charge phone. How do I upload a pic?
Troubleshooting: I understand how annoying this issue is but here's how you can fix it or stop those prompts from showing up again:
Boot your phone in safe mode (follow instructions in the previous problem).
Charge your phone up to 100% while in safe mode.
Download the Power sharing app. (Don't worry, the app comes from Samsung itself.)
Boot your phone in normal mode.
If possible, update the firmware of your phone.
That's pretty much it!
Galaxy S6 won't turn on due to liquid damage
Problem: I dropped it down the toilet took it straight out, wiped it, it went off after few seconds and put it in a bag of rice for 3 days will not come on.
Suggestion: Apparently, the water found it's way into the phone that probably affected some of the components. Liquid damage isn't covered by warranty but if you open the phone by yourself, you might damage it all the more. So, you really need a technician's help to figure out what's wrong with it, or if it can still be fixed.
Connect with us
We are always open to your problems, questions and suggestions, so feel free to contact us by filling up this form. This is a free service we offer and we won't charge you a penny for it. But please note that we receive hundreds of emails every day and it's impossible for us to respond to every single one of them. But rest assured we read every message we receive. For those whom we've helped, please spread the word by sharing our posts to your friends or by simply liking our Facebook and Google+ page or follow us on Twitter.