One of the selling points of the #Samsung #Galaxy S6 Edge (#S6Edge) is the adaptive fast charging feature, which can replenish the battery way quicker than the normal charging process. So, owners are actually expecting the device to charge faster every time they plug their devices in. It kind of became a standard already so when the phone charges at a normal pace, some owners are actually thinking that the phone is already "slow charging" and panic.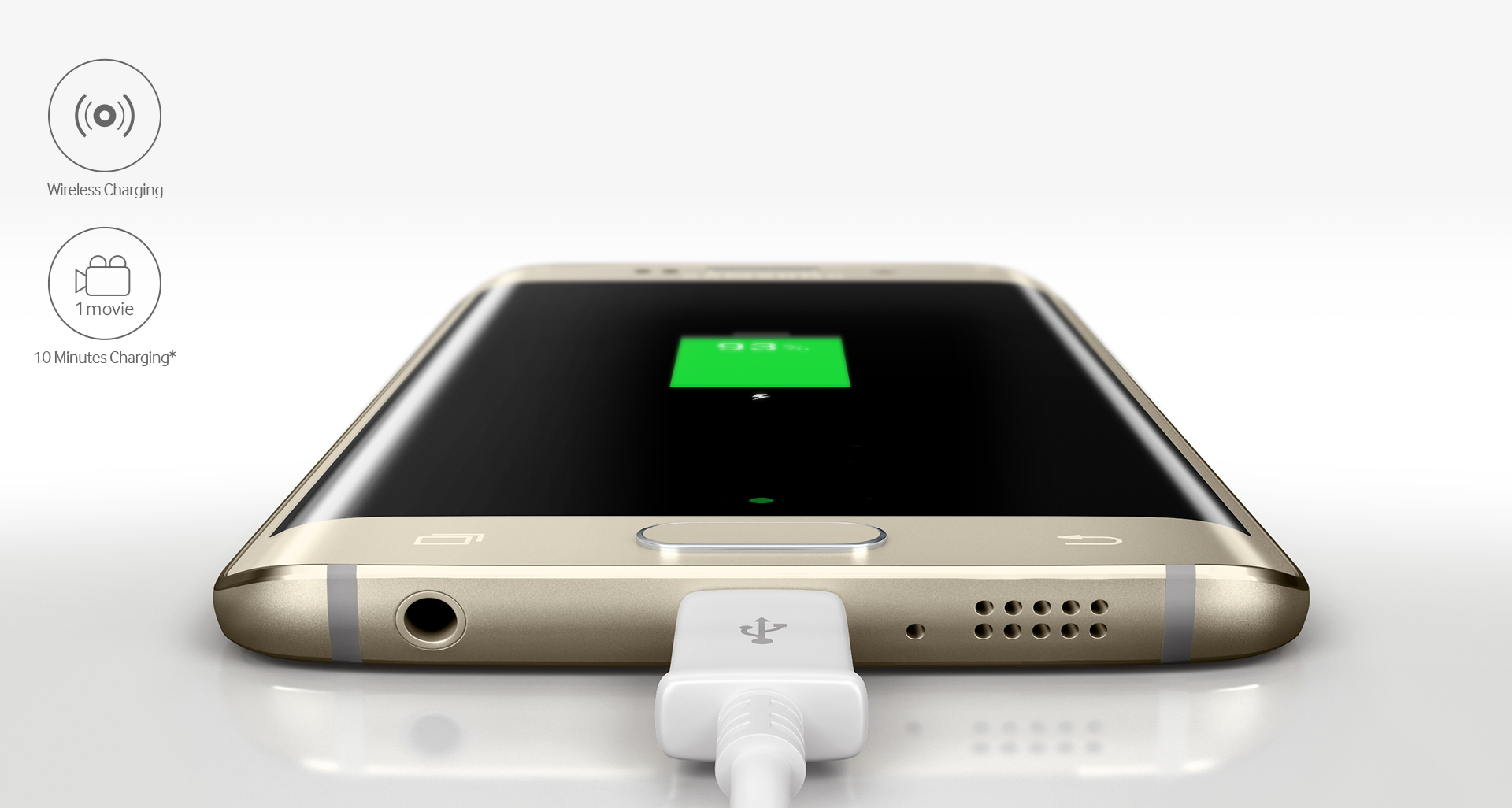 Basically, slow charging is way different from normal charging and what we're dealing here is a unit that doesn't fast charge anymore. While it can potentially be a problem, we need to do some procedures to know for sure. Besides, there are a few requirements that need to be met before the Galaxy S6 Edge can use its fast charging capability. We'll have to look into them and see if we can find some things that may have caused the problem.
But before anything else, for our readers who might have other issues, make sure you visit our Galaxy S6 Edge troubleshooting page for we have listed down all the links to our posts that addressed hundreds of issues with this device. Find problems that are similar or related to yours and use the existing solutions or troubleshooting guides. If they don't work for you or if you need further assistance, you can always contact us by completing our Android issues questionnaire. Don't worry, it's free.
Troubleshooting Galaxy S6 Edge that no longer charges quickly
Again, quick charging is just an added feature and even without it, the phone may still charge normally unless there really is a problem with the hardware of your device. When there's an issue with the charger, cable or the battery, it's expected the device may not be able to receive electric current really well and that's why we need to look into this.
To isolate the problem immediately, if your phone isn't quick-charging, verify that it's charging normally because if it does, you don't have to do the complicated troubleshooting procedures but focus on meeting the fast charging requirements.
Your Galaxy S6 Edge may not fast charge if…
Check the battery settings to see if the fast charging feature is enabled.

Some units have a switch that will turn on and off quick charge but most don't. If you're not sure there's a setting for that, go to Settings > Battery and find Fast cable charging option.

You're not using the original charger or power adapter.

Remember, the original charger is a specialized power adapter with Adaptive Fast Charging feature. When fast charging, the output voltage will switch to 9 volts instead of just 5 volts for normal charging. Third-party chargers often don't have this feature.

It's heating up for some reason. This is to prevent overheating, which may leave the phone bricked and unusable for good. When the phone is heating up, it automatically switches to normal charging and use the 5V power output of the charger. This is done automatically and you cannot force the device to charge fast when there's unusual heat emission. Fix the heating problem and the device will charge fast again.
The screen is on.

The display is among the the components that use more power, logically, if it's on, the phone will switch to normal charging because if it doesn't, the device will overheat after some time. So, make sure the screen is turned off. Better yet, turn off the phone while charging to maximize use of this feature.

There are some issues with the charger, cable, battery or the phone's hardware.

You need to do some troubleshooting to determine which of these components and accessories have some issues.
After checking the aforementioned requirements and the phone is still not charging fast, it's time to troubleshoot the device.
Step 1: Turn off your phone and plug the charger in
With all components turned off, it's natural that the phone should charge fast provided you're using the original charger and cable. This procedure can do more than just knowing whether the phone actually charges quickly or not, it will also give you an idea whether there's a problem with the phone or the charger.
If the phone charges quickly while turned off, then there's no problem with the hardware nor the charger. All you need to do is to know whether it's the apps or the firmware that has issues. Try booting your device in safe mode to see if it charges quickly as well:
Turn off your Galaxy S6 Edge.

Press and hold the Power key.

When 'Samsung Galaxy S6 Edge' appears, immediately release the Power key and then press and hold the Volume Down button.

Continue holding the Volume Down button until the phone finishes the restart.

When you see Safe Mode on the lower left corner of the screen, release the button.
If the phone charges quickly in safe mode, the problem is caused by some third-party apps, otherwise, it's a firmware issue and in this case, a master reset is necessary.
Turn off your Samsung Galaxy S6 Edge.

Press and hold the Volume Up, Home and Power keys together.

When the device powers on and displays 'Power on logo', release all keys and the Android icon will appear on the screen.

Wait until the Android Recovery Screen appears after about 30 seconds.

Using the Volume Down key, highlight the option, 'wipe data/factory reset' and press the Power key to select it.

Press the Vol Down button again until the option 'Yes — delete all user data' is highlighted and then press the Power key to select it.

After the reset is complete, highlight 'Reboot system now' and hit the Power key to restart the phone.
If the phone, however, doesn't fast charge when turned off, the next step may help you.
Step 2: Check the charger or use a different USB cable
If the phone won't charge even if it's turned off, then it might be a problem with the charger. Try to connect your phone to a computer and see if it gets detected and charges even if it's slow. If it charges with your computer, then the problem is with the charger and there's no other workaround or fix but to buy a new one.
However, if it just charges normally, then it might be the cable. Yes, there have been users who reported swapping the USB cable with a new one made their devices charge quickly again. Well, you see, the phone charges normally when it's off so it might not be an issue with the charger. The USB cable is much cheaper than the charger and you can actually buy it separately, however, if you'll buy a new charger, it comes with a new cable. It's your choice which one you want to buy.
But please note that there's no guarantee that buying either the cable or the charger will fix the problem. So, if the device refuses to fast charge after buying a new charger or cable, try the next step.
Step 3: Try to charge your phone wirelessly
This is important to know if your phone is still capable of charging because if not, we might be looking at a battery issue or worse, a hardware problem.
But then of course, if you don't have a wireless charger, it's better that you just visit a local shop or bring your phone to the store and have the technician check it because wireless charging isn't actually a fix. You might just be wasting money.
CONNECT WITH US
We are always open to your problems, questions and suggestions, so feel free to contact us by filling up this form. This is a free service we offer and we won't charge you a penny for it. But please note that we receive hundreds of emails every day and it's impossible for us to respond to every single one of them. But rest assured we read every message we receive. For those whom we've helped, please spread the word by sharing our posts to your friends or by simply liking our Facebook and Google+ page or follow us on Twitter.