Frequent and random reboots or restarts can be caused by a lot of factors but the most common of them all is battery issue especially that it's almost 3 years since Samsung Galaxy S5 (#Samsung #GalaxyS5) was released. The battery may have already deteriorated to the point that it can no longer hold a charge.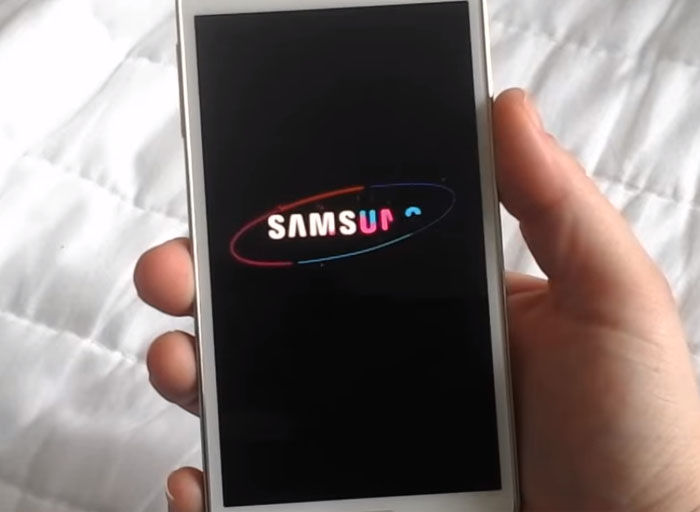 In this post, I addressed some power related issues but majority of them are related to charging. Read on to learn about these issues and how to tackle them should you encounter one. Just click on the link below to jump to a specific issue:
For those who have other concerns, visit our troubleshooting page and find issues related to yours and use the existing solution. Or you may contact us directly by filling up this form. Make sure you provide all necessary information about your problem so we can help you better.
---
Galaxy S5 keeps rebooting on its own before and after factory reset
Problem: So my phone keeps restarting itself and it's getting pretty annoying I have tried taking out the battery and even changing batteries I have even did a factory reset and the issue has lightened up but it's still restarting by itself usually when I leave my phone alone I don't know what to do. Please help!
Troubleshooting: Based on your description, I can extract at least two possibilities: firmware issue and app-related problem.
It's one of those cases wherein we need to rule out the possibility of a firmware issue and that said, I want you to do the reset again and this time do the master reset via recovery mode.
Turn off the device.
Press and hold the following three buttons at the same time: Volume Up key, Home key, and Power key.
When the phone vibrates, release the Power key but continue to press and hold the Volume Up key and the Home key.
When the Android System Recovery screen appears, release the Volume Up and Home keys.
Press the Volume down key several times key to highlight 'wipe data / factory reset.'
Press Power button to select.
Press the Volume down key until 'Yes — delete all user data' is highlighted.
Press Power button to select and start the master reset.
When the master reset is complete, 'Reboot system now' is highlighted.
Press the Power key to restart the device.
After the reset, do not install any app but observe the phone closely to see if the reboots still occur. If so, then at this point, we're sure it's really a firmware issue and since the reset didn't fix it, re-installing it may fix the problem. However, if you're not confident to manually install the firmware, I suggest you seek help from a technician. If you're savvy enough, then all you need is the firmware, Odin and a computer.
On the other hand, if the problem doesn't occur without third-party apps installed, then one of the apps you were using must be causing the problem. Try not to restore them instead download and install them individually to know which one is the culprit.
Galaxy S5 keeps restarting within 5 seconds
Problem: I've not entered the Android software because I don't have enough time to get to settings when my phone turns on. My phone keeps repeatedly restarting, I've read all your issues and this is different. I turn it on and within 5 seconds it restarts again. This is continuous, I don't have enough time to do anything with 5 seconds. I timed it and the longest it was on for was 7 seconds. I tried taking my memory card and sim card out, turning it on and its still doing the same so it must be the phone. I even tried safe mode and still does the same. I cant try factory reset because I cant get to it to do that in 5 to 7 seconds, I'm stuck and dunno what to do. Please help if you can. Thank you!
Solution: Based on your description of the problem, it seems to me that the Power key is stuck. The phone can't stay on or off if that button is stuck, rather, it will enter a boot loop that it can't be get past the logo. One thing you can do is try to press the Power key as many times as you want or until the device boots up normally. If the problem persists, then you need a technician to fix it for you. There's also a chance that the button is damaged and needs to be replaced.
Galaxy S5 won't charge, shows yellow warning sign
Problem: Hi! My friend has got a Samsung Galaxy S5. It was working perfectly fine till today afternoon. When battery went low and she put it on charge, it started making sounds like when you put phone on charge and then took the charger off and put charger back in. When battery completely died, yellow warning sign start appearing on screen. Can you please tell me what she'll do?
Troubleshooting: It could be a bad battery or there's dirt in the charging port. So, here's what you need to do first; pull the battery out and put isopropyl alcohol on a Q tip and rub it against the pins inside USB port on your phone. Or you could use a toothbrush to clean that area out. After that, place the battery back in and try charging it.
If that yellow warning sign still shows up, try using a different battery. Should the problem persist beyond this point, you need a technician to do further troubleshooting as there's a chance the USB charging port itself needs to be replaced.
Galaxy S5 firmware update gets interrupted
Problem: Whenever I want to update my phone, it says downloading update. Then it will shut off. The loading bar comes on. Then the phone turns back on. I open the phone and it says update interrupted. It keeps on doing this and I don't know what's interrupting it. Please help. Urgent!
Troubleshooting: It must have something to do with your internet connection or storage. So the first thing you need to do is make sure you have a stable internet connection. It's always better to connect to a Wi-Fi network when download updates. However, if you're 100% sure your internet connection is good, then try transferring some files from your phone's internal storage to your microSD card or computer. The purpose is to make enough room for the update to be download and installed. Remember that updates are downloaded directly to your phone's internal storage and not to the microSD card (external).
Galaxy S5 charges only when powered off
Problem: Phone wouldn't charge. Soft reset it and it started charging. After two days it stopped charging again. I tried to soft reset and charging in safe mode, nothing. So I factory reset it and now it only charges while it is powered off.
Answer: I'm confused a little bit here. I understand your phone only charges when it's powered off but is it giving you some kind of an error when you plug it in while powered on? Does it discharge its battery rather than charge it? Or does it charge albeit slowly when you turn it on while plugged in?
Since you haven't provided much information about this, I will answer my own questions.
If the phone gives you an error, then try changing the charger or the battery.
If it discharges, then there are a lot of apps and services running in the background. Perhaps the screen brightness is set too high, or some heavy apps like games are running. Close all opened apps or boot your phone in safe mode to verify this. If the phone charges in safe mode, then take time to backup your data and reset your phone. That should fix the problem.
If it charges slowly, then do the same as the previous solution I cited.
Galaxy S5 screen is black after firmware reinstallation
Problem: I have S5 SMG900H, but after I made a software change due it start to show several errors on my phone, but after that phone works fine for 10 minutes and then it was black out, no external key nothing works. Phone seems like dead, after research I found the jtag, it let me reinstall the software but the screen still black. Can you help me?
Answer: I assume that when you said "software change" you meant manual firmware installation. Well, if the phone worked perfectly before you did that and started showing those error messages after you finished whatever it is you did, then you must have done it wrong. And by wrong I mean a lot of things: incorrect firmware, interrupted installation, corrupted firmware, etc.
It seems you've already done a lot of things to your phone, so it's time you sent it for repair. It's difficult for us to suggest things especially when we don't know where to start because we might end up suggesting things that might even make things worse.
Connect with us
We are always open to your problems, questions and suggestions, so feel free to contact us by filling up this form. This is a free service we offer and we won't charge you a penny for it. But please note that we receive hundreds of emails every day and it's impossible for us to respond to every single one of them. But rest assured we read every message we receive. For those whom we've helped, please spread the word by sharing our posts to your friends or by simply liking our Facebook and Google+ page or follow us on Twitter.