We have received several emails from Samsung Galaxy S4 (#Samsung #GalaxyS4) owners whose phones are now randomly rebooting. This problem may be caused by a failing battery, crashing apps or a firmware issue and I will tackle all these in this post.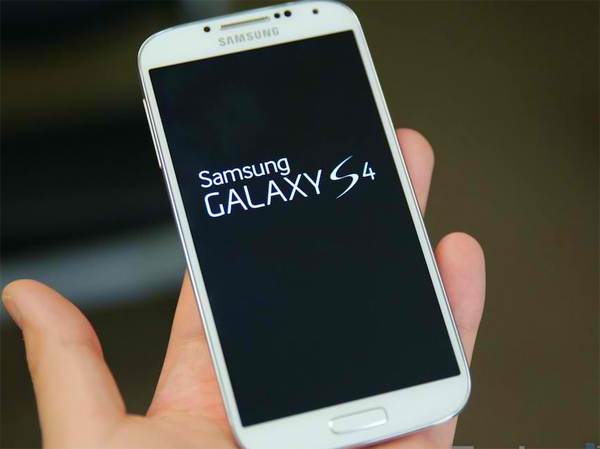 There are three problems I will cite in this post and each of them represent each possible cause I mentioned above. The first describes the S4 to turn off on its own and when it comes back on, the battery percentage shows it has drained so much over such very short period of time.
The second problem suggests that it's really the firmware that's causing the issue since it started happening after an update. It does make sense, actually, because updates often cause corruption in some of the caches and/or data, which will result to performance-related problems including random reboots.
Lastly, the third problem is a bit complicated as it is triggered by several apps that are possibly crashing simultaneously. I've seen this problem many times already and I know some apps may greatly affect the performance of the phone to the point that it would freeze, shut down or reboot randomly.
Before we go any further though, if you have other problems with your phone, make sure to visit the troubleshooting page we've setup for the Samsung Galaxy S4 as it contains hundreds of solutions to the problems we already addressed in the past. We may have addressed your concern already so try to find issues related to yours and follow the suggestions we provided. If they won't work for you, then feel free to contact us by filling up our Android Issues Questionnaire.
Galaxy S4 reboots, battery percentage drops
Problem: My Samsung Galaxy S4 keeps turning off on its own all the time, it could be on 100% and turns off. When it did turn back on the phone would no longer be on 100%, it could be in the 60's sometimes less, sometimes more. When the phone turns off, it goes to the start up screen then goes blank again. This process repeats over and over. To make it go back to normal I would have to plug it into a charger and it would turn on but now when I plug the charger in the same thing happens when the start up screen shows. Why is this happening?
When I go on camera to take a photo if the real camera is on it works, but when I switch to front camera the screen either shows what the last thing the back camera was facing or when I go off camera and back on and the front facing camera is on it will just be a black screen.
My phone is still in the guarantee, should I get a new phone or replace the battery. if replace the battery will this solve the camera problem?
Troubleshooting: Most often, service providers and retailers allow only a 15-day grace period to replace your phone with a new unit. Beyond that, the warranty means that you'll only get a free service for as long as the damage is warrantable. So, the option of getting a new phone is out of the question if your unit is more than 15 days, which I believe it is.
Now, about your problem, it's obviously the battery. I am not sure how many times the phone turns off or reboots on its own everyday but if it happens twice or three times already, the firmware may have something to do with it. In this case, the first thing you should do is to try the soft reset (battery pull).
Remove the back cover and pull the battery out.
Press and hold the Power key for 30 seconds.
Replace the battery and then the back cover.
Turn the phone on.
Now observe closely if the phone would still turn off or reboot.
However, if the problem occurs many times a day, say 5 times or more, it surely is a battery issue. Since you couldn't get a new phone, buying a new battery is your best bet to fix this problem.
Galaxy S4 randomly reboots after firmware update
Problem: Hi, I updated by Samsung Galaxy S4 recently and since then it keeps shutting down on its own and restart. There are instances when the phone freezes for several seconds to a minute (I think), then it will reboot. It happens several times a day and I am sure prior to the update this problem didn't happen. I am at loss here because I'm not really that technical and I need my phone for a job. I still have more than six months left in my contract before I can upgrade so, basically, I need to get the most of this phone. I need your expertise on this. Thank you! Any help will surely be appreciated.
Troubleshooting: As I said earlier, corrupt caches and data in the system may greatly affect the performance of the phone. In fact, many users experienced reboots and auto shut down after firmware updates especially major ones. But since we really don't know for sure if only the caches were affected, we need to perform a general troubleshooting procedure and it should start with the wiping of the cache partition.
Turn off the device.
Press and hold the following three buttons at the same time: Volume Up key, Home key, Power key
When the phone vibrates, let go of the Power key but continue to press and hold the Volume Up key and the Home key.
When the Android System Recovery screen appears, release the Volume Up and Home keys.
Press the Volume Down key to highlight 'wipe cache partition.'
Press the Power key to select. The phone will automatically restart after the cache is wiped.
After the procedure, closely observe your Galaxy S4 to know if the problem was fixed. If not, then you have no other option but to perform a master reset. But before you do that, make sure to back up all important data and files saved in the phone's internal storage as they will all be deleted.
Switch your phone off.
Hold down the Power, Volume Up and Home buttons at the same time for about 10 seconds. Release them when the Android logo appears on the screen. This will bring up the unlock/reset menu.
To navigate through this menu, use the volume up/down buttons to scroll up and down and the power button to confirm selections.
Scroll down and select Wipe Data/Factory Reset.
Scroll down and select Yes – Delete All User Data.
When prompted, scroll to and select Reboot System Now. The phone will then reboot to its factory settings.
The reset will fix the problem for sure, otherwise, you need someone who knows how to manually flash a firmware and have it reinstalled on your phone.
Galaxy S4 shows errors, freezes and then reboots
Problem: I have a Galaxy S4 that's more than two years old already and as of late, it started to show a bunch of errors relating to some apps that stopped working. Then, the phone will freeze and hang sometimes. But most of the time when those errors pop up, the phone will reboot. The most annoying thing is that the problem could happen even if I'm on a call. It happened several times already that my callers thought I dropped the calls, which I didn't. How can I fix this problem without going for a trip to a technician or paying for anybody's services? Thank you!
Troubleshooting: Now let's go to some more complicated issues. The fact that there are errors that keep popping up is evident some apps have conflicts with the firmware. The users didn't mention if the problem started after an update because if it did, then following the procedures above will fix this issue.
However, for the mind that wants to know more, one way to know if it's just the apps that's causing the random reboots or the firmware is to boot the phone in safe mode.
Turn the device off completely.
Press and hold the Power button.
Once the Samsung Galaxy S4 logo appears on the screen, release the Power button.
As soon as you release the Power button, press and hold the Volume Down key.
Continue holding the Volume Down key until the phone has completed the reboot process.
If you can read 'Safe Mode' at the bottom left corner of the screen, release the Volume Down key. Otherwise, repeat the process until you can boot the phone to Safe Mode.
If the errors still show and the phone still reboots, it means the problem is with the firmware and the master reset (step-by-step instructions above) can fix it. However, should the phone works normally in safe mode, it means only some of the third-party apps are crashing and causing the reboots. One way to know which one is to go through each error and get the name of every app mentioned. And then, you can go ahead and uninstall them. If there are plenty of them and you're not really into uninstalling each problematic one by one, then backup your data and follow the instructions on how to master reset your phone. That will do it.
I hope this post can help you one way or the other. Thanks for reading and we wish you all the best.
Connect with us
We are always open to your problems, questions and suggestions, so feel free to contact us by filling up this form. We support every Android device available and we are serious in what we do. This is a free service we offer and we won't charge you a penny for it. But please note that we receive hundreds of emails every day and it's impossible for us to respond to every single one of them. But rest assured we read every message we receive. For those whom we've helped, please spread the word by sharing our posts to your friends or by simply liking our Facebook and Google+ page or follow us on Twitter.