Many #Samsung Galaxy Note 5 (#Note5) owners were anticipating the roll out of the Android 6.0 Marshmallow (#AndroidM) but not everything is smooth sailing after it was installed. In fact, we already received a lot of complaints after the update to the disappointment of the owners and texting problems are among the common issues we got from our readers.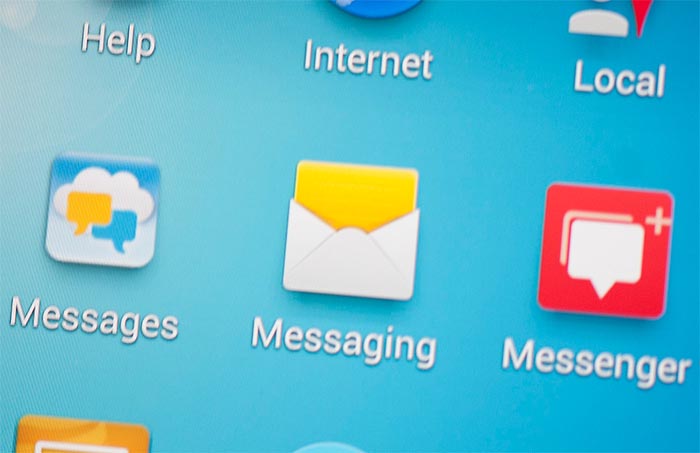 Below are some of the text messaging problems sent by our readers. Read on to know more about them and learn how to fix each one so you'll be ready in case you'll encounter any of them in the future.
For those who have other issues, makes sure to visit our Note 5 troubleshooting page as we already addressed hundreds of problems with this phone. Find ones that are similar to yours and use the solutions we provided. You may also contact us by completing this questionnaire accurately. All we need is information so we can help you better.
Q: "When I get a text there is no sound notification. My emails are fine. Thanks."
A: Pull down the quick settings screen and hold the sound icon for 2 seconds. A new window will pop up that allows you to adjust volumes of Ringtone, Media, Notifications and System. Just make sure the Notification Volume is set to the highest level. Then, send a text message to your own number to see if the text notification works, if still no, then reboot your phone. If the reboot failed, try booting your device in recovery mode and wipe the cache partition but if that failed either, then backup your data and files and perform the Master Reset.
Q: "Some of my text messages are white in color where I cannot read them, especially if someone sends a special with pic attached to the text."
A: It looks like you are just having problems downloading the picture attached to the text message. In this case, make sure mobile data is enabled in your phone. If it is but the problem remained, then it must be the APN settings that have issues. Call your provider and ask for the correct APN for your phone then ask the rep to walk you through in setting it up.
Q: "I just downloaded android's new operating system marshmallow, and now my Verizon messages+ will not open or load any new or previous messages. I tried to switch back to the original message app "messages" and that application does not work as well. I thought i maybe had too many message threads so I deleted all but 5 and am still not having any luck with my messages."
A: There's one common cause to this kind of problem–corrupt cache. So, the first thing you need to do is to delete all system cache. Follow these steps:
Turn off your Galaxy Note 5.
Press and hold the following three buttons at the same time: Volume Up key, Home key, and Power key.
When the phone vibrates, release the Power key but continue to press and hold the Volume Up key and the Home key.
When the Android System Recovery screen appears, release the Volume Up and Home keys.
Press the Volume Down key to highlight 'wipe cache partition.'
Press the Power key to select.
When the wipe cache partition is complete, 'Reboot system now' is highlighted.
Press the Power key to restart the device.
If the procedure above failed, then backup your data and reset your phone.
Q: "Text messages won't display or be read anymore through my car's Bluetooth connection. Before 6.0 my car would notify me and read out my text messages. Now it says text messaging is not supported via Bluetooth on this device."
A: If you ask Samsung about it, the most convenient answer is it's the car's Bluetooth that has a problem but it's clear to you and to us that it's compatibility issue and unless Samsung does something about it, it will never be fixed. Marshmallow is a huge update and it brings a lot of good things to Note 5 units but if Bluetooth connectivity with your car is more important than it is, then find a technician who can root your phone and re-install the previous firmware.
Q: "I can not send a text without turning the phone off and restarting it. This is my second Note 5 . The first one the finger scan quit working and my backup password would not work so I was locked out. They gave me a new replacement since it had only been 1 week since I purchased new one. The first phone had same issue with texting as well. So either the Note 5 is bad or I have really bad luck and have gotten 2 lemons for phones. Help!"
A: Perhaps you did get 2 lemons for a phone or maybe it's just an issue with the network. We won't know for sure what the real problem is unless you get the second Note 5 replaced with a new one. However, before contacting your provider about it, try going to Settings > Mobile networks > Network mode > choose WCDMA/GSM (auto connect). Then, tap Network operators > Search networks > choose your carrier and make sure you set it to select your carrier automatically.
After doing all that and the problem still occurs, then have the second unit replaced.
Q: "Since day 1 with this phone all of my text messages do not go through using "messages". I've tried used hangouts and messages + but it doesn't matter.  My sister has an iPhone and does not receive a lot of my texts. This is frustrating. Is there a fix for this?"
A: I'm not quite sure what you meant by "day 1." If you meant since the first day you got the phone (and I think you're using it for a few days), then have it replaced immediately. Others may suggest troubleshooting it but for a brand new phone as expensive as it is, it should work without a hitch for the first few days.
If you meant that the text messaging problem started since you installed Marshmallow, there's a chance it has something to do with provisioning. There are times when devices need to be re-provisioned to regain service and you need to call your provider for that. However, before you actually do that, try doing the master reset because I know the rep will ask you to do it while on the phone. The other reason is why you need to do that is because some data and system caches may have been corrupted during the update process.
Q: "Every time I go to attach a picture or video to a message (stock messaging app) my messaging app freezes up.  I have to close the application and go back into it in order to send the message.  It attaches the media just fine but freezes in the process."
A: It sounds like a typical app crashing issue that can be fixed by clearing its cache and data especially if it started shortly after a firmware update.
From the Home screen, tap the Apps icon.
Find and tap Settings.
Under the 'APPLICATIONS' section, find and touch Application manager.
Swipe to the left or to the right to display the appropriate screen but to display all apps, choose the 'ALL' screen.
Find and tap Messages.
Tap Clear Cache.
Tap Clear Data, then OK.
Q: "My auto space isn't working when I use the swype feature on my Samsung keyboard. I've tried going into the settings to fix it and even searching "space" in my settings but I can't find a setting for it like on my old phone. This is a really annoying issue and help would be much appreciated!
Thank you for your time, Amberley."
A: Just update the Swype keyboard to the latest version and it should be fixed. However, if you're already using the latest version, then try clearing its cache and data to reset it. This procedure is particularly effective to this kind of problem especially if the issue occurred out of the blue without apparent reason. If you just updated your Note 5 to the latest firmware version, you may try wiping the cache partition first and if that won't work, then you need to do the master reset after you've backed up everything:
Turn off your Samsung Galaxy Note 5.
Press and hold the Volume Up, Home and Power keys together.
When the device powers on and displays 'Power on logo', release all keys and the Android icon will appear on the screen.
Wait until the Android Recovery Screen appears after about 30 seconds.
Using the Volume Down key, highlight the option, 'wipe data/factory reset' and press the Power key to select it.
Press the Vol Down button again until the option 'Yes — delete all user data' is highlighted and then press the Power key to select it.
After the reset is complete, highlight 'Reboot system now' and hit the Power key to restart the phone.
Q: "Just updated the marshmallow update and I go to the default messenger for text and it just shows the loading screen."
A: Just clear the cache and the data of the Messages app and you'll be fine:
From the Home screen, tap the Apps icon.
Find and tap Settings.
Under the 'APPLICATIONS' section, find and touch Application manager.
Swipe to the left or to the right to display the appropriate screen but to display all apps, choose the 'ALL' screen.
Find and tap Messages.
Tap Clear Cache.
Tap Clear Data, then OK.
Q: "Since I did the most recent update to marshmallow I have been unable to receive texts via bluetooth. My car (Ford Fusion) would make a notification sound that I had received a text and then give me the option for it to be read over the speaker. Since the update it no longer works."
A: It's apparently a compatibility issue and Samsung has to do something about it. What you can do to try to fix this problem is to reset the phone. If the problem remains, then have someone re-install the previous firmware version.
Connect with us
We are always open to your problems, questions and suggestions, so feel free to contact us by filling up this form. This is a free service we offer and we won't charge you a penny for it. But please note that we receive hundreds of emails every day and it's impossible for us to respond to every single one of them. But rest assured we read every message we receive. For those whom we've helped, please spread the word by sharing our posts to your friends or by simply liking our Facebook and Google+ page or follow us on Twitter