Are you getting the PS5 error code CE-108889-4 when trying to play online or when updating? One of the PS5 error codes that hit some users these days is the CE-108889-4: "Please install the latest system software." Fortunately, this issue can be fixed relatively easily.
If you have no idea on how to proceed, learn what you can do by following this article.
What happens when you get CE-108889-4 error on your PS5?
If you have the PS5 error code CE-108889-4, it means that you need to install the latest system software update. This error makes your PlayStation 5 being unable to connect to the server so you will not be able to browse the PlayStation Store, play online, or do any online transaction on the PlayStation Network.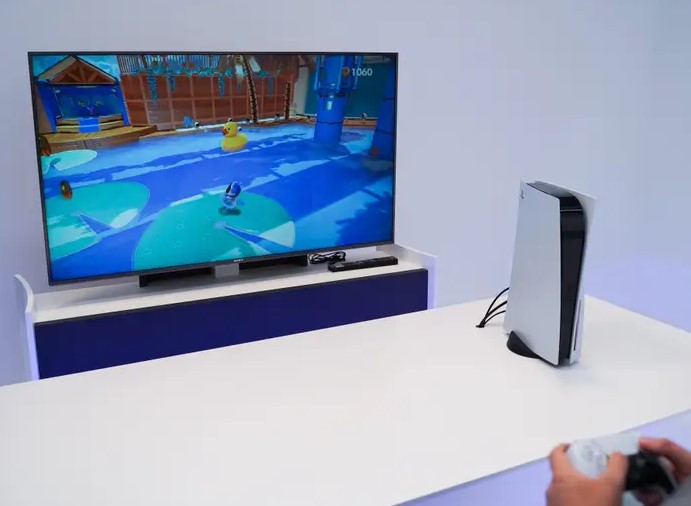 What are the causes of CE-108889-4 error on your PS5?
There can be several possible causes for PS5 error code CE-108889-4. Most of the cases that we've encountered are fixed easily after owners try to update the system. This error is typically a minor one but it affects a significant number of PS5 users since launch.
Below are the usual reasons for this particular error code.
Your PlayStation 5 software is outdated.
System software error codes are fixed by doing a simple thing — installing the latest software update. If your PS5 has not been updated for some time and you happen to try to play online or trying to use one of the console's online functions, you may stumble upon this PS5 error code.
The latest PS5 software update did not install properly.
In some cases, a system update may not proceed as planned and may hit a brick wall during installation. Such a situation usually occurs when the console suddenly loses power while you try to install the latest version of your PlayStation 5 software. You must never turn off power when your PS5 system software is being installed.
If your console turned off due to a blackout, it may potentially encounter boot up problems, system software errors like the PS5 error code CE-108889-4, or may not turn on properly.
Corrupted system software.
The CE-108889-4 PS5 error code can also show up if your console's system software has become corrupted for other reasons. While this situation is rare, we've seen system software-related errors on previous PlayStation console iterations and some of such cases may end up bricking the system for good.
In order to prevent system software problem, try to make sure that you update to the latest software version all the time, and that, you don't interrupt any game or update installation.
How to fix PS5 CE-108889-4 error message (easy solutions)
There are a number of solutions that you can try if you are getting PS5 error codes like the CE-108889-4. Below are the general troubleshooting steps that are recommended by Sony and the PlayStation community in general.
Perform a modem/router and PS5 power cycle.
If your PS5 is unable to connect to the server, or if it's not letting you play online due to PS5 error code CE-108889-4, the first step that you can do is to reboot your console and network equipment. To do that, turn off both devices and unplug them from the power source for 30 seconds.
Once the time is up, plug them back in, and try to perform the update once again.
Check for PlayStation Network server outage.
If rebooting the PS5 and router did not help, the next step is to make sure that there's no on-going server issues. On your phone or computer, visit the official PSN status page and see if there's any problems with the servers that affect updates. Here's the link to go to:
https://status.playstation.com/
Manually update the PS5 using a USB.
If there's no PSN outage at all, you should attempt to update the system software manually. You can do this by downloading the update file to a USB drive. Learn how to do this particular procedure by following this link: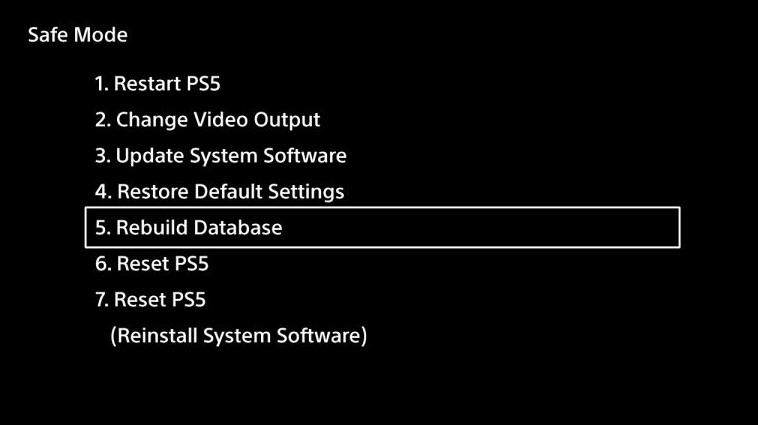 https://www.playstation.com/en-us/support/hardware/update-playstation-system-software-safe-mode/
Update using a game disc.
Some new games may include the latest recommended PS5 system software version in the disc. If you have a new game that you just bought, try to play it on your console and see if it has an update that you can install.
This method of updating your PS5 is only recommended if you can't connect to the internet at all, or do the update using a USB. PS5 error code CE-108889-4 usually goes away after the latest update has been properly installed so hopefully this other means will work.
Factory reset your PS5.
If installing the latest version of software is still unsuccessful and you continue to experience the PS5 CE-108889-4 error message, consider wiping the console and restoring it to its factory settings.
Also read: How To Factory Reset Your PS5 Console (Hard Reset)
Get help from Sony (Repair).
A few system software-related issues may not end up well. If you continue to experience the error despite having tried all the suggestions in this guide, we suggest that you visit your nearest Sony Service Center, or contact their online customer service so you can have the console repaired or replaced.
Other interesting articles:
Visit our TheDroidGuy Youtube Channel for more troubleshooting videos and tutorials.