You may play a variety of amazing racing games on your PlayStation 5. PlayStation 5 has a large selection of racing games. There are many racing game to choose from, whether you want a fun arcade game, first person racing games, something realistic, or a game where you gather players online and ride the best cars to reach the finish line first.
The PlayStation 5 (PS5) is a Sony Interactive Entertainment home video game console. The PlayStation 5, which was announced in 2019 as the successor to the PlayStation 4, was released on November 12, 2020. The PS5 is a video game system from the ninth generation.
An optical disc drive compatible with Ultra HD Blu-ray discs is included in the base model. The Digital Edition is devoid of this drive, making it a more affordable option for people who want to purchase games via digital download. Both variations were released at the same time.
The main hardware features of the PlayStation 5 include a solid-state drive optimized for high-speed data streaming, an AMD GPU capable of 4K resolution display at up to 120 frames per second, hardware-accelerated ray tracing for realistic lighting and reflections, and the Tempest Engine, which enables hardware-accelerated 3D audio effects. Other features include haptic feedback on the DualSense controller and backward compatibility with the majority of PlayStation 4 and PlayStation VR games.
Best racing game for PS5 in 2023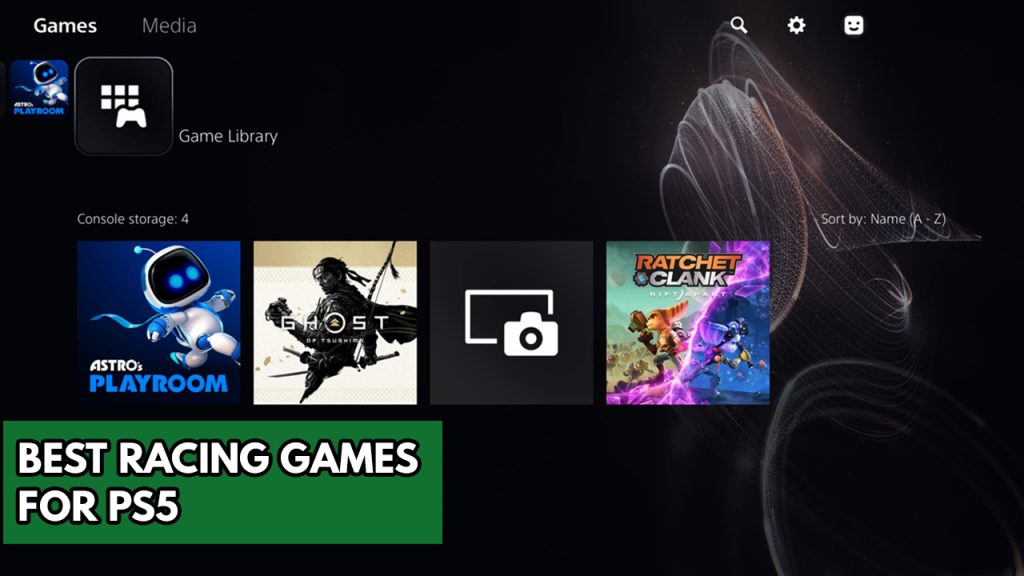 The new PlayStation 5 console is ideal for playing racing game because it supports 4K resolution up to 120 frames per second and 8k resolution up to 60 frames per second. If you have a 50-inch 4K TV with HDMI 2.1 capability, you will be able to play your favorite racing games at a better frame rate at 4K resolution while ranking up your driving skills in career mode. Below are the best racing games we have compiled for the PlayStation 5.
Gran Turismo 7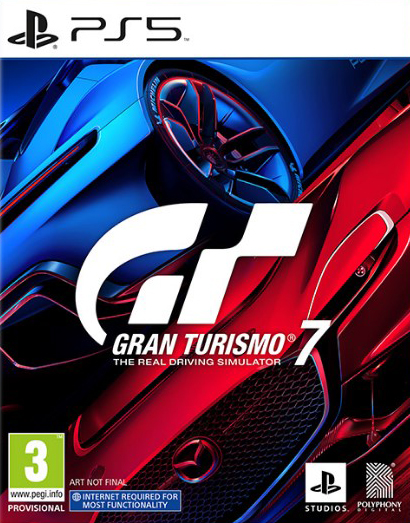 In Gran Turismo 7 you will find your line with a staggering collection of game types, including fan favorites like GT Campaign, Arcade, and Driving School, whether you're a competitive or recreational racer, collector, tuner, livery designer, or photographer. Buy, tweak, race, and sell your way through a rewarding solo campaign in Gran Turismo 7 as you earn new vehicles and challenges with the return of the classic GT Simulation Mode. And if you enjoy competing against others, sharpen your abilities in the GT Sport Mode. Gran Turismo 7 is one of the best PS5 racing games that can be played by PlayStation racers.
Gran Turismo 7 recreates the appearance and feel of historic automobiles and cutting-edge supercars alike in unmatched detail, with over 420 cars available from the start at Brand Central and the Used Car Dealership. As you negotiate over 90 track routes in realistic weather conditions, including classic GT tracks, each car handles and feels different in Gran Turismo 7.
Hot wheels unleashed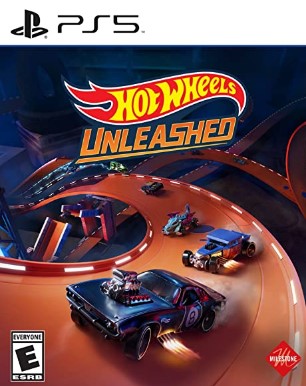 In Hot Wheels Unleashed you collect the best Hot Wheels vehicles, create magnificent circuits, and compete in thrilling races in one of the best racing games available for the PS5. In split screen mode for two players, race with your pals, or compete online against up to 11 opponents. You can use the most fun track editor ever to unleash your creativity. Create incredible layouts both within and beyond the racing course by utilizing what is available to you. Share your most bizarre creation online and try out others track.
Hot Wheels' most famous and sought-after vehicles are waiting for you. Prepare to make them run at top speed. Set your identity out from the crowd with the special livery editor.
Arcade racer compete in fantastic races to prove your abilities, and be ready for pure enjoyment in this arcade racing game! Drift, charge the booster, and fly through incredible loops. But be careful: if you move too slowly, gravity will take over.
Arcade racers can use the most versatile Hot Wheels track editor to let your imagination run wild and create amazing circuits in Hot Wheels Unleashed. Then, after collecting a large number of items on your adventure, decorate your own personal room and hold the most incredible races inside it.
WRC 10 FIA World Rally Championship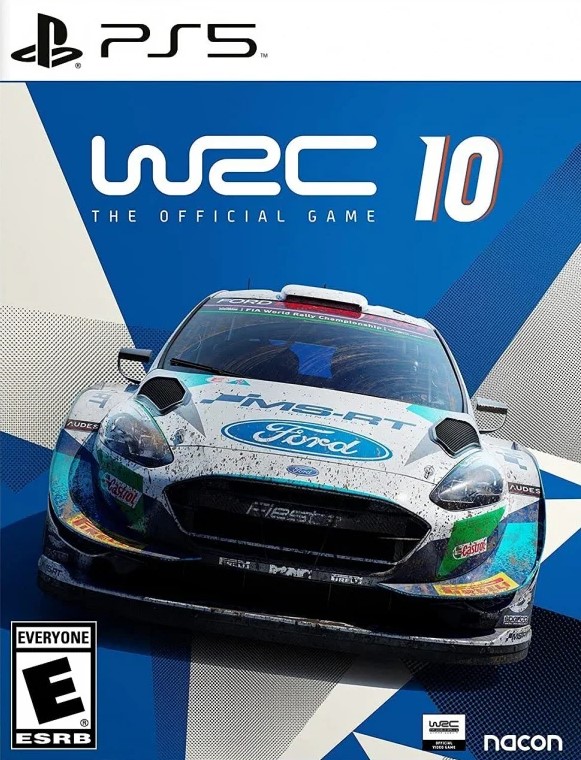 WRC 10 was developed by KT Racing Publisher. Releasing a brand-new Anniversary edition to commemorate the championship's 50th anniversary, which is jam-packed with fresh content and sensations. Relive the most thrilling events from 1973 to the present! WRC 10 History Mode puts your driving skills to the test in 19 historical events that demand you to adapt to each time period's racing conditions in one of the best PS5 racing games that is available today.
Career Mode, which has been universally praised as one of the best-developed and most thorough in a racing game, has been updated to include a livery editor, allowing you to establish your own team and apply your colors to current vehicles.
WRC 10's hyper-realistic and ultra-precise physics engine has improved the driving experience on all surfaces, with superior aerodynamic force, turbo, and braking control. To add to the realism, the sound design has been updated.
Drivers can measure themselves against the community at their own levels in this highly competitive eSport rally games, which includes daily and weekly challenges as well as clubs where you can establish your own events.
Dirt 5
Codemasters developed and published Dirt 5 a Dirt series game, is a racing sims video game and one of the best PS5 racing games today. Off-road racing is the focus of Dirt 5, which is an overhaul of Dirt Rally racing game. Rallycross, ice racing, Stadium Super Trucks, and off-road buggies are among the game's disciplines. Players can compete in a variety of events across the globe. The game features a dynamic weather system and seasons that influence racing; for example, in New York, the player can only partake in ice racing event during the winter months.
In addition, the game features a four-player splitscreen mode. Let your hair down in Dirt 5, the most daring off-road racing game yet, with a star-studded Career, four-player split-screen, Playgrounds creator mode, and more. With cars ranging from rally icons to muscle cars to trucks, to GT heroes, blaze a trail across global tracks, covering gravel, ice, snow, and sand. Race over over 70 routes in ten different locales throughout the world, from the freezing East River in New York to the Northern Lights in Norway.
Grid Legends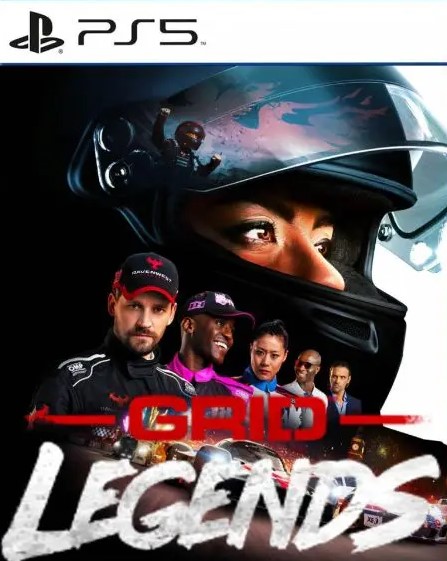 GRID Legends is a high-stakes driving game that blends exhilarating and unexpected motorsport, great racing variety, and an engrossing story that immerses you in the action.
In a groundbreaking extended reality production, take the lead in an engaging racing drama, brought to life by a world-class ensemble starring Ncuti Gatwa (Sex Education).
As a fly-on-the-wall documentary captures every moment, you'll meet fiery characters, paddock politics, on-track turmoil, and the infamous Ravenwest Motorsport.
From historic tourers to single-seaters to monster trucks, upgrade, and personalize every one of the largest ever GRID car roster. Compete on more than 130 routes in 22 different locales, including real tracks like Brands Hatch and Indianapolis, famous GRID venues, and new ones like London and Strada Alpina.
Jump into Race Creator to create your own custom event with own your vehicle, weather and event-type combinations. Big rigs vs single seaters on Alpine roads in a snowstorm? Vintage cruisers on the rainy streets of London? It's up to you.
In Grid legends you can remix your favourite races, or design something you've only ever dreamt of. Then race them alone against AI drivers or host them online where up to 21 other cross-platform players can match and cause havoc on the tracks in one of the best PS5 racing games.
Riders Republic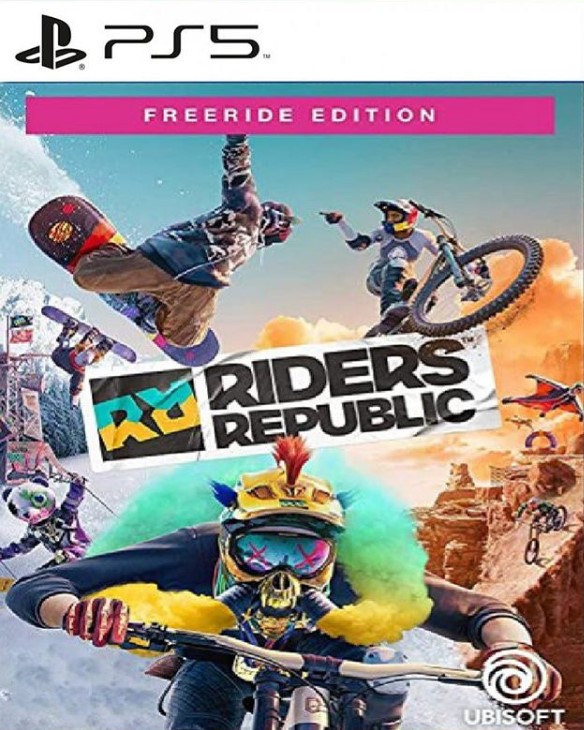 In Riders Republic, team up with your friends and compete in a variety of multiplayer modes, including downhill racing, team against team competitions, and epic mass PvP racing with over 50 other players in one of the best PS5 racing games.
Live out the rider's fantasy as you wander free in a massive, dynamic open environment, constantly surrounded by other players. Bryce Canyon, Yosemite Valley, and Mammoth Mountain are just a few of the renowned American national parks.
As you battle against more than 50 people in an all-out mass-start racing frenzy, collide, grind, and fight your way to the finish with mountain biking, skiing, snowboarding and wingsuit flying.
All players, casual and hardcore in Riders Republic, will be able to feel untapped joy from the start thanks to the game's straightforward character and camera control paired with an inventive trick system.
Create and shape your own rider with progressive, evolutive gear, and customize every part of your image. Make a reputation for yourself in a variety of sports, climb to the top of the leaderboard in career mode, and negotiate deals with iconic outdoor action sports sponsors.
MotoGP 21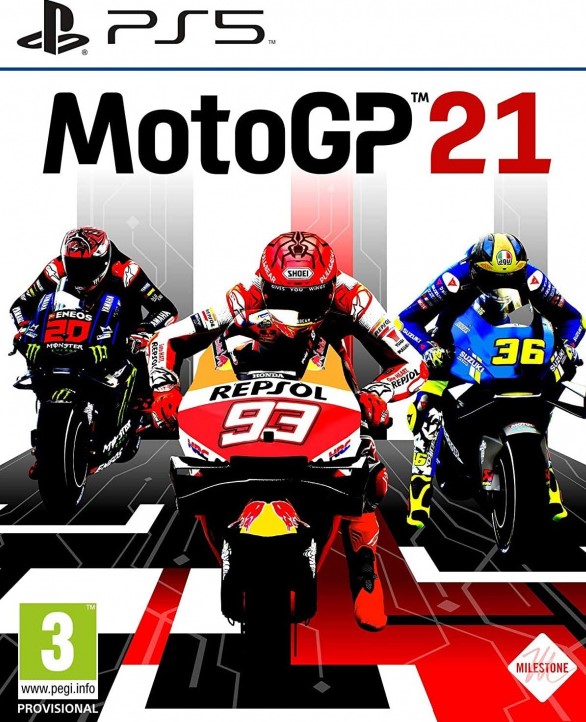 Place yourself on the starting line for the most realistic and immersive MotoGP PS5 racing games ever. With over 120 official riders, over 20 tracks, and new and updated features for an unmatched level of realism, experience the most realistic and immersive 2-wheel racing experience ever. The Long Lap Penalty was also introduced for the first time. With over 40 renowned riders and their iconic bikes, relive the history of MotoGP.
Take full control of your managerial career by either joining an official squad or forming your own. Then choose your Staff: a group of pros will assist you throughout the season and your career, assisting you in making critical decisions like as contract selection and bike development.
When you reach the highest levels, form your own Junior Team and manage everything.
Every decision matters when you can control and manage every facet of the game. Keep an eye on the fuel level, brake temperature, and tire wear. Make critical decisions based on your riding style and the race's conditions.
Prepare for the most intense racing experience, but don't get carried away: if you fall, you must get back on the bike as quickly as possible.
In MotoGP 21, style is everything, whether it's how you ride or how you dress. Demonstrate your true self! With 5 fantastic graphic editors, you may customize your helmet, suit, stickers, racing number, and livery!
And don't forget to dazzle everyone with your riding style! Also, our groundbreaking neural AI system based on machine learning is back and better than ever: get ready to meet new A.N.N.A. faces in the most thrilling racing ever.
Challenge your friends online or create your own event with the Race Director mode, all while enjoying a seamless, lag-free experience thanks to our Dedicated Servers.
F1 2021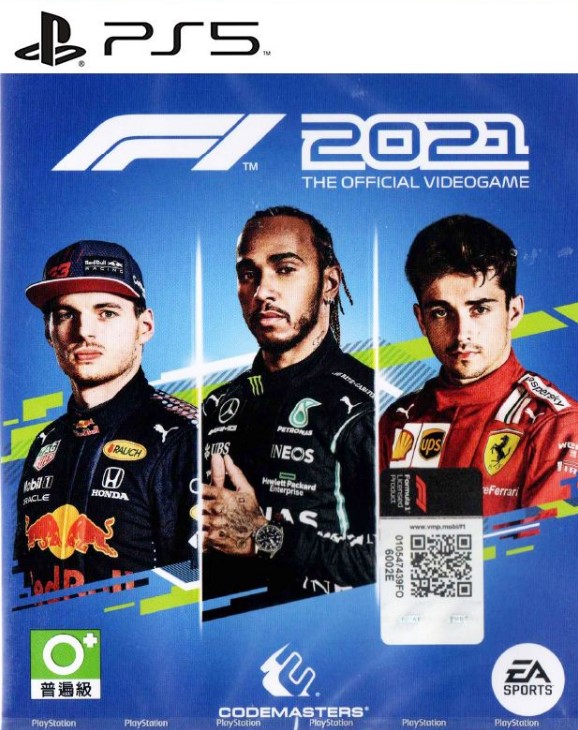 Codemasters and EA Sports have released F1 2021, the official video game of the 2021 Formula One and Formula 2 Championships. It is the fourteenth installment in the Formula One series and the first published by Electronic Arts' EA Sports branch. For the first time in career mode, two players can now play together, either as comrades or competitors.
There are seven selectable Formula One world champions and legends to choose from.
Braking Point introduces the story mode, which immerses players in the glamorous world of Formula One, giving them a taste of the lifestyle both on and off the tracks, including the rivalries, emotion, and devotion required to compete at the highest level.
Wreckfest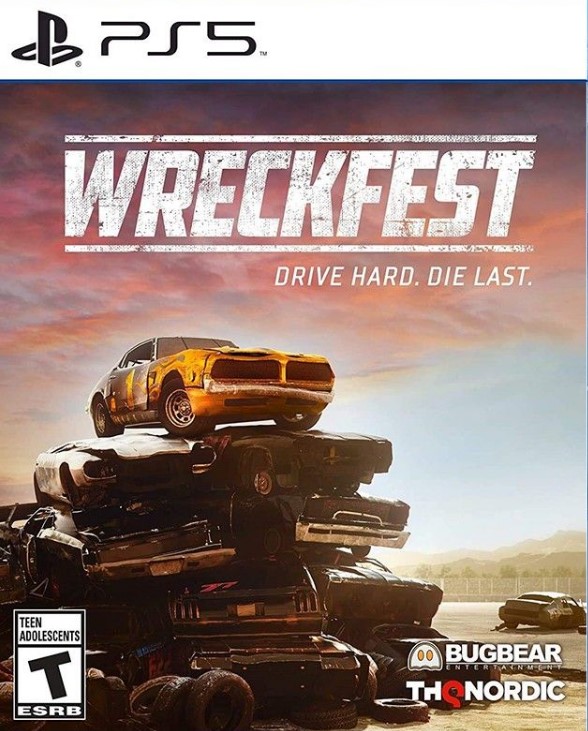 Wreckfest is a demolition derby-themed racing game with advanced driving dynamics, and in-depth car upgrades that includes both demolition derbies and standard racing. It's all about having a good time, racing fast, and crashing into things.
Expect dramatic crashes, head-to-head battles for the finish line, and brand-new ways for metal to bend in Wreckfest, with its true-to-life physics simulation built by famed developer Bugbear.
Upgrade and customization opportunities are available in Wreckfest. Wreckfest is shaping up to be the best combative motorsport game out there, whether you're preparing for your next demolition derby with reinforced bumpers, roll cages, side protectors, and more, or setting your car up for a banger with engine performance parts like air filters, camshafts, fuel systems, and more.
Exhilarating no-rules racing action with defining, once-in-a-lifetime moments only possible with a true-to-life physics simulation Witness violent neck-to-neck combat on high-speed circuits, experience total destruction craziness on crazy courses with intersections and incoming traffic, or compete in demolition derby venues.
Change not only the appearance of your cars, but also their body armor that protects you from injury while also adding weight to the vehicle, which affects its maneuverability.
Frequently Asked Questions
What racing games will be on PS5?

There are a lot available for PS5 but we cannot list them all but we have compiled the best PS5 racing games.

Does PS5 have racing games?

Yes there are a lot available for PS5.

Do PS4 racing games work on PS5?

Yes some are compatible for the PS5.

Is PS5 good for racing games?

Yes it is good, you will be truly immerse when you play with PS5.

Is PS5 controller good for racing game?

Yes it is good especially the adaptive triggers the dualsense controller has.