Hitman 3 is an IO Interactive success so far, with the company saying that it's their fastest selling digital product. Hitman 3 is, in fact, the number game in the UK at the time of this writing and it's not hard to see why. With no other AAA game released at the same time, this Epic Games product is almost guaranteed to sell. However, just like any new game, Hitman 3 is not perfect and lot of people are reporting all sorts of problems such as random black screen issues, crashes, and connectivity troubles.
In this article, we'll deal with the black screen issue that many players have been reporting since the game's release.
Why does your PC has black screen when playing Hitman 3?
If you are having a hard time playing Hitman 3 because it keeps crashing or showing a black screen at launch, it may be caused by bad drivers or a software glitch. Sometimes, other factors may also come into play that can result in black screen when playing a game. Let's take a look at each of these things below.
Outdated graphics driver.
By far, black screen issues on Hitman 3 are hugely caused by problem drivers, specifically GPU drivers. Also known as device driver, a driver is a set of files that a certain hardware component like the graphics card uses in order to communicate with your computer's Windows Operating System. Drivers are necessary so that your computer can, for example, render graphics that allows a game to be played. If a graphics card has an outdated driver, it may not work properly when it tries to talk to Windows OS.
To avoid having a black screen problem, make sure that you install the latest GPU driver.
Software glitch.
Some people may encounter weird glitches when their system software is not working properly. One of such common glitches is a black screen issue when playing games. If the black screen issue you're experiencing is caused by a random software bug, updating to the latest OS version may fix it.
At times, the issue may lie with the game files themselves and not with the software. If you only encounter a black screen issue when trying to load a certain saved data, you should consider skipping that part, reloading an earlier saved point, or starting the game over.
Hitman 3 crashing all the time.
If Hitman 3 crashes when loading, or if the game becomes unresponsive, it may show up a black screen. If you think that Hitman 3 is crashing, you'll have to fix the crashes first to get rid of black screen issue, which is just a secondary problem.
PC can't handle the game.
If your PC is old or several years old, it's possible that it may not be equipped to run Hitman 3. Make sure that your PC specs meet the minimum requirements before playing the game again.
Overclocking.
Some players who overclock their CPU and GPU are reporting black screen issues when playing Hitman 3.
Overclocking is a common technique among many advanced gamers to boost the performance of their machines. If you've overclocked your system and getting Black screen issue with Hitman 3, try to check if the problem goes away when you revert your CPU, GPU or both to their normal clock operating speeds.
Damaged monitor.
This is a no-brainer but some people may not realize that the issue lies on their computer monitors rather than their system unit. Try to restart your PC and see if the screen remains black. If it does, consider getting a new monitor instead.
How to fix Hitman 3 black screen issue
Below are the known solutions that you can try if you are getting a black screen issue when playing Hitman 3.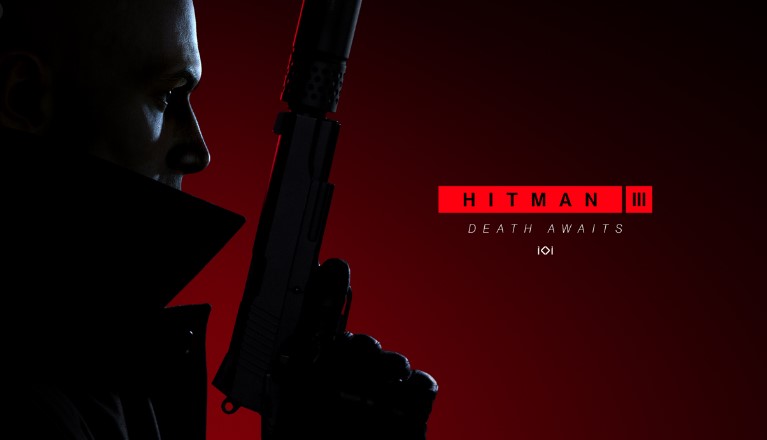 Ensure that your monitor is working.
Before doing any troubleshooting steps with your system, you should ask yourself if you have bad monitor. If everything that you do results to a black screen, try these steps:
check the cables between the monitor and PC
ensure that the monitor is ON
restart your PC
Update the game.
While Hitman 3 can be played offline, you may be missing certain important things such as game updates. Make sure that you check for any updates at this time as that might just be the thing that you need to fix the black screen issue you're experiencing.
Verify if PC meets minimum system requirements.
Knowing if your PC can run Hitman 3 must be done before you even buy or install it. However, if you haven't done that and now you're experiencing with the game, the first thing that you can do is double-check if your system can support it. To do that, go to EpicGames.com and see the minimum system requirements.
Here's a quick snap of the minimum system requirements:
CPU: Intel Core i5-2500K / AMD Phenom II X4 940
RAM (Memory): 8 GB
OS: 64-bit Windows 10
VIDEO CARD: NVIDIA GeForce GTX 660 / AMD Radeon HD 7870
FREE DISK SPACE: 80 GB
Check for graphics card drivers.
Just as important is to check for the latest updates for your graphics drivers. Use any of the links below to check for updates to your GPU:
Use Full Screen Mode.
Some Hitman 4 players have reported success in fixing black screen issue by running the game on Fullscreen mode instead of Windowed Mode. To do that, just go to the game's Options menu and select Fullscreen or Exclusive Fullscreen for Display Mode.
Stop overclocking.
Overclocking is generally harmless but if you are doing and the game keeps booting to a black screen, try to revert to normal clock speeds and see if that will fix the problem.
Verify game files.
If Hitman 3 started showing a black screen after a failed update, it's possible that you may have damaged the game files. To fix the problem, follow these steps:
Open Epic Games Launcher app.
Select Library.
Find the Hitman 3 game tile and click on the Settings icon (three horizontal dots).
Click on Verify.
Wait for the system to verify the game files.
Delete and reinstall Hitman 3.
If nothing has helped fix the black screen issue up to this point, consider deleting Hitman 3 and reinstalling it afterwards. This has been the most effective solution that we've come across by far so hopefully this will work for you too.
Other interesting articles:
Visit our TheDroidGuy Youtube Channel for more troubleshooting videos and tutorials.