It may seem a very serious issue with a premium phone like the #Google Pixel (#Pixel) keeps restarting on its own without apparent reason. There are several factors we need to consider when troubleshooting a problem like this and it is imperative you take this matter patiently as there are times when things won't go your way.  So, in this post, I will tackle this issue since we've already received a lot of complaints from our readers regarding this one.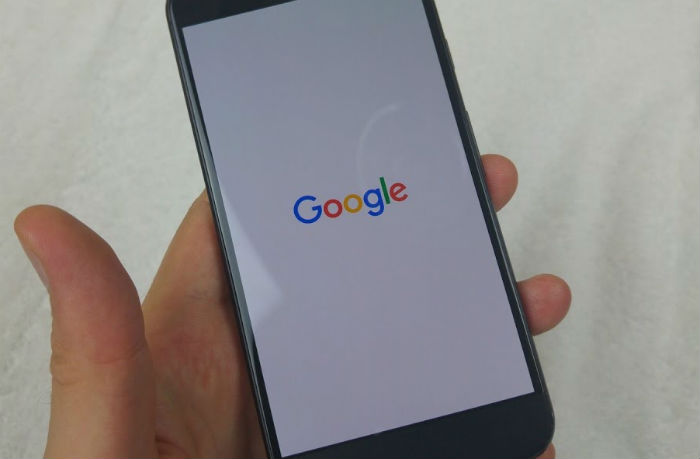 Continue reading to understand why there are times when your phone just restarts on its own without any apparent cause or reason. You may also learn how to troubleshoot your Pixel phone after reading this article. But please note that this is a troubleshooting article and while we want to fix your problem or help you do it, there's no guarantee the issue will be addressed to its roots. The problem may still persist even after doing all necessary troubleshooting methods here especially if the problem is caused by a hardware issue.
Before we go any further, if you have other concerns with your Google Pixel, visit our troubleshooting page for we have already addressed several issues with this phone since it was released last year. Odds are that there are already existing solutions to your problems. So try to find issues that are similar with yours and use the solutions and troubleshooting guides we suggested. If they don't work for you, then fill up our Android issues questionnaire and hit submit to contact us. Make sure you provide us with necessary information about your phone and the problem so that we can give you more accurate solutions.
Troubleshooting Google Pixel that keeps restarting
Reboot issues are often caused by firmware glitches and other system related problems, although there are also times when apps also trigger system-related concerns that may affect the performance of the phone. We need to isolate the problem immediately so that we will have a clearer view of what's really happening with your device. Once we know what the cause or what really is the problem with your Pixel is, we can try to formulate a solution. With all that being said, here's what I need you to do in a bid to fix this problem:
Step 1: Charge your phone and see if it still reboots on its own
Random reboots may be caused by a failing battery. As we all know, the battery is among the first components in a phone that will deteriorate faster than anything else. In worst cases, a battery may already be damaged after just a day of use. When it happens, the phone may still power up but it may restart frequently or may be drained after just an hour or two after being fully charged.
The purpose of this step is not to fix the problem to let you know if it's really an issue with the battery or not. When you plug your Pixel phone, you're giving it a stable power source so if it doesn't reboot on its own while being charged, then there's a big chance it really is a problem with the battery. In which case, there's nothing much you can do about it except bring it back to the store and have a technician take a look at it. It might be fixed or the battery may be replaced. In worst cases, it's the device that has to be replaced if economical repairs are impossible.
However, if the phone is still rebooting even if it already has a stable power source, then you must continue your troubleshooting.
Step 2: Try to reboot your Pixel phone in safe mode and observe
It still doesn't fix the issue but will give you an insight whether one or some of your third-party apps is causing your Pixel to restart randomly without any intervention from you. Booting your phone up in safe mode disables all third-party apps temporarily so if one of them is causing the problem, the device shouldn't reboot on its own when in that state. Here's how you boot your Google Pixel in safe mode:
Press and hold the Power button until the Google logo appears on screen then release. Allow several seconds for the logo to appear.

With Google logo still on screen, press and hold the Volume down button.

Continue to hold the Volume down button until "Safe mode" appears in the lower-left of the unlock screen then release. This may take up to 30 seconds.
If the problem gets fixed in this mode, find the apps that are causing the problem and uninstall them one by one. Begin your search from the most recently installed apps. You may also just do the factory reset if you don't know which apps are causing the problem but please note that all your files and data will be deleted so make sure you back them up.
Open your device's Settings app.

Under "Personal," tap Backup & reset.

Tap Factory data reset and then Reset phone or Reset tablet.

If you have a screen lock, you'll need to enter your pattern, PIN, or password.

When prompted, tap Erase everything to erase all data from your device's internal storage.

When your device has finished erasing, select the option to reboot your device.

When you're done, restore your data. Learn how to restore your data on a Pixel phone.
Step 3: Perform the master reset on your Google Pixel
If you've already uninstalled all suspected apps but your phone is still rebooting on its own, then you have no other choice but to do the Master Reset. This will delete all your files, apps, data, photos, videos, etc. so make sure you back them up before following the steps below.
If your device is on, turn it off.

Press and hold the Volume down button. While holding Volume down, press and hold the

Power button until the phone turns on. You'll see the word "Start" with an arrow around it.

Press the Volume down button until you highlight "Recovery mode."

Press the Power button to start recovery mode. You'll see an image of an Android robot with an exclamation mark (you may also see "No command").

Press and hold the Power button. While holding Power, press the Volume up button once. Then release the Power button.

If "Wipe data/factory reset" isn't highlighted, press the Volume down button until it is. Then press the Power button to select it.

Press the Volume down button until you highlight "Yes" (or "Yes – delete all user data"). Then press the Power button to select it.

After the reset is complete, press the Power button to select "Reboot system now."

When you're done, restore your data.
If the problem still persists after this, then you have to send your phone in for repair or replacement.
CONNECT WITH US
We are always open to your problems, questions and suggestions, so feel free to contact us by filling up this form. This is a free service we offer and we won't charge you a penny for it. But please note that we receive hundreds of emails every day and it's impossible for us to respond to every single one of them. But rest assured we read every message we receive. For those whom we've helped, please spread the word by sharing our posts to your friends or by simply liking our Facebook and Google+ page or follow us on Twitter.