Learn how to troubleshoot various Wi-Fi and mobile data issues with your #Samsung Galaxy S6 Edge (#GalaxyS6Edge).
What to do if your phone suddenly won't connect to Wi-Fi network after updating the device to Android 6.0 Marshmallow.
How to troubleshoot your phone if it refuses to connect to the mobile data even if the switch says it's On.
Learn more about the internet connection problems our readers sent us and how to deal with them in case you'll encounter one in the future.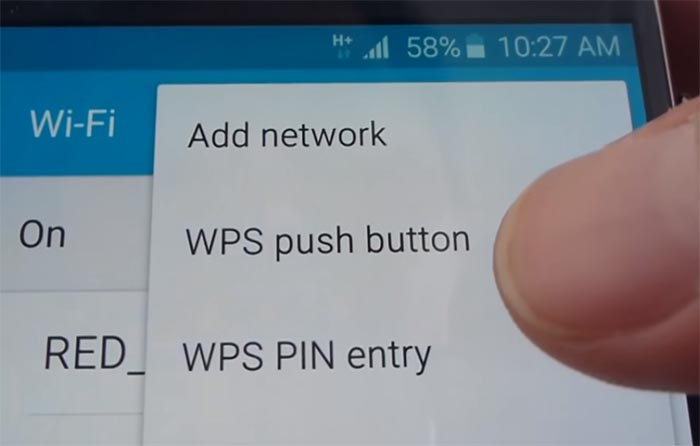 So you were so excited when you got the notification that your Samsung Galaxy S6 Edge but after you've downloaded and installed the firmware, you found you can no longer connect to the internet; can't download apps, browse the web, receive/send emails, update feeds, etc. The funny thing is it happens regardless whether you're connected via Wi-Fi or mobile data.
In this post, I will address some of the commonly reported connectivity issues with the Galaxy S6 Edge that owners reported after updating to Android 6.0 Marshmallow. If you're one of them, then try to browse through the Q&As below to see if your concern is among the ones I addressed.
Should you have other concerns, visit our Galaxy S6 Edge troubleshooting page and see if you can find something that you can use to fix your problem. If you need further assistance or if our solutions don't work, feel free to contact us by filling up our Android problems questionnaire. Make sure you provide us will all necessary details of your problem so we can provide more accurate solutions.
Q: "I have a Verizon Samsung S6 Edge phone and I'm in the UK. I have just bought a UK SIM card it will allow me to make calls but not connect to the mobile data? I have tried to select the UK provider of O2 but still no luck? — Abby"
A: It's the APN Settings you need to edit or you may have to add one so mobile data would work. For that, you need to call the provider whose SIM card you're using right now.
Q: "Please help me. I just did a factory reset for my Galaxy S6 Edge because there was a problem about errors (which the wifi was okay.).Now my S6 Edge won't let me connect to it. I type in the password but it won't connect. Is it my wifi or my phone that the problem?"
A: First of all, make sure you have the correct credentials to the Wi-Fi network you're trying to connect to. If you have and the problem still occurs, then try doing the master reset:
Turn off your Samsung Galaxy S6 Edge.
Press and hold the Volume Up, Home and Power keys together.
When the device powers on and displays 'Power on logo', release all keys and the Android icon will appear on the screen.
Wait until the Android Recovery Screen appears after about 30 seconds.
Using the Volume Down key, highlight the option, 'wipe data/factory reset' and press the Power key to select it.
Press the Vol Down button again until the option 'Yes — delete all user data' is highlighted and then press the Power key to select it.
After the reset is complete, highlight 'Reboot system now' and hit the Power key to restart the phone.
Q: "Wifi issues: I have my 2nd S6 Edge over the last 11 months, plus my wife has had one. We have a rather long living room with the wifi router in the front of the house and the master bedroom in the back. While the wifi signal on the S6 shows strong it generally is not connected so that various internet apps, like Facebook, refresh. I know it's a phone/software issue because we both have our old S3 phones that do connect smoothly and flawlessly over the wifi when the S6 phones do not."
A: Thanks for ruling out the possibility that it's a network issue. If your S3 can connect fine to the network with excellent internet connection, then try going near your router using your S6 Edge and see if there's a difference between the connection speed. If there is a big difference, then it's your phone. Try updating its firmware and if that won't help either, then it appears like the S6 Edge has really issues with its Wi-Fi. That's something we can't do something about.
Q: "I recently updated my S6 Edge to Marshmallow. The wifi and internet seems to breakdown every now and then. While making wi-fi calls, the call will drop within 30 seconds. The problem also occurs using internet data. Watching videos are smooth and are not affected, the problem seems to be mainly while making wifi and internet calls. The connection will be lost and reconnect itself."
A: If the problem started after an update, then it might be just some corrupt caches. Try deleting the system cache and you'll be good. You might also try to turn off the automatic network switch under Wi-Fi's advanced settings:
Turn off the device.
Press and hold the following three buttons at the same time: Volume Up key, Home key, and Power key.
When the phone vibrates, release the Power key but continue to press and hold the Volume Up key and the Home key.
When the Android System Recovery screen appears, release the Volume Up and Home keys.
Press the Volume Down key to highlight 'wipe cache partition.'
Press the Power key to select.
When the wipe cache partition is complete, 'Reboot system now' is highlighted.
Press the Power key to restart the device.
Q: "I got my phone around 2 months ago and this problem has never occurred, after not using my phone wifi the entire day I go to my wifi and try to connect. When I press the connect button nothing happens and the wifi network quickly flashes 'connecting' and the wifi does not work, maybe a few times it flashes again but that's it, I would really appreciate some help."
A: Make sure you know the correct password to the network. Then, 'Forget' from your phone and try to reconnect. It usually works this way. You may also try wiping the cache partition and if that won't work, try doing the master reset.
Q: "When I select the internet icon immediately a message appears either saying I have been chosen for an i6 or there is a security breach on my phone. Both messages are from rdr.harbwire.com. I cannot do anything on internet without this appearing. When I check the settings the default page is google and everything looks fine.  I have done the "start button/volume/main button startup and deleted caches but this has not helped. Can you?"
A: It's just ads, not real. Don't fall for that, or if you already did, then here's what you need to do to get rid of it:
From the Home screen, tap the Apps icon.
Find and tap on Settings.
Touch Applications and then Application manager.
Swipe to ALL tab.
Find and touch Internet.
Touch the Force Close button first.
Then, tap Storage.
Tap Clear cache and then Clear data, Delete.
Q: "After I the update, I get messages like network  server unavailable try again at the bottom of my screen. Also, when I open messenger it says waiting on network in yellow. It sometimes say no network connection. The other app having the  problem is wechat. It always says not connected to server. I hope that I'm explaining the problem clear enough. I could take some screenshots and email them to you for more clarification. Thanks."
A: If you're connecting through Wi-Fi, then check if you're really connected to the same network. If so, try to delete it from your phone and let it reconnect. This way, you would know if the credentials you have are correct. If, however, you connect to the internet through mobile data, then it was the APN that might have been deleted or messed up. Try to see if you just need to edit or add a new one. Call your provider so you would know what the correct APN for your phone is.
Q: "Since downloading and installing Android 6.0.1 my Mobile data won't function. The button is showing its on but it is not."
A: If you bought the phone from a third-party and not from your service provider, then the APN settings might have been reset. Edit it if possible or add a new one. You can find the settings by googling it or by calling your service provider.
Q: "Internet not functioning properly even though it is connected to wifi. Due to this whatsapp messages are not being sent, skype calls are disconnecting after 2 3 seconds, internet browser and facebook not getting updated."
A: Try forgetting the Wi-Fi you're connecting to and let your phone connect to it again. See if that works. If not, then you have no other option but to do the master reset.
Q: "I recently updated my phone to marshmallow and I noticed that a message kept showing at the bottom of the screen. It said newtork unavailable please try again. Also, in messenger app it toggles between  waiting on  network and connected or sometimes no connection. In wechat it says unable to connect to server. I turned off my Wi-Fi and used my 4G mobile data. It still gave the same problems. I can send pictures to better describe the problem."
A: As to the Wi-Fi problem, try clearing the cache and if that won't work, you need to reset your phone but to the mobile data, all your need is to create a new APN.
Connect with us
We are always open to your problems, questions and suggestions, so feel free to contact us by filling up this form. This is a free service we offer and we won't charge you a penny for it. But please note that we receive hundreds of emails every day and it's impossible for us to respond to every single one of them. But rest assured we read every message we receive. For those whom we've helped, please spread the word by sharing our posts to your friends or by simply liking our Facebook and Google+ page or follow us on Twitter.