We've been getting reports from some players that they are having slow download issue with Assassin's Creed Valhalla. I can personally confirm that this is not a universal issue and majority of people don't have this problem since the game was released. However, if you are one of the unfortunate few who have this trouble, follow the solutions in this guide to fix it.
Reasons for Assassin's Creed Valhalla download issues
There can be multiple factors that you need to check why you are experiencing download problems with Assassin's Creed Valhalla. Let's check each of them.
Server issues.
New and popular games may sometimes suffer from server issues initially as hundreds of thousands of people try to download at the same time. If you are experiencing extremely slow download speeds at this time and your home network seem to be working normally, what you can do is to pause the download process temporarily.
You can also check if there's an on-going server issues at this time and continue with the download at a later time.
Home internet is slow or intermittent.
If Ubisoft's servers are all good but you're still having slow download issue with Assassin's Creed Valhalla, another possibility that you should look into is your own home internet connection.
These are some of the relevant questions that you should ask to help you:
Are you experiencing slow download speed issue when using your phone or other devices that are connected to your local network?
Is your internet connection disconnecting constantly or at random while the download is going on?
Is it possible that there are just too many devices using your internet connection right now that's why your PC or console is suffering from low bandwidth issue?
Random game bug.
If there is no known server trouble and your home internet connection works normally, another possible cause for your problem may be game bug that affects the download speed.
Modern games are extremely complex and there are simply too many possible points of failure that a developer must address.
Sometimes, even well-made games may have bugs that can interfere with performance, causes unexpected crashes, or download issues.
Storage issues.
In some rare cases, the main reason for download or installation issues are not connection-related but are rather caused by a fault in the hard drive, SSD, or extended storage device.
You may need to perform more drastic troubleshooting steps like cancelling the download, resetting the console, or formatting the storage device to see if you have a hard drive or SSD problem.
How to fix Assassin's Creed Valhalla slow download and other download issues
Fortunately, fixing slow download problem on Assassin's Creed Valhalla is a breeze most of the time. Below are the things that you can do.
Fix #1: Pause or restart the download.
Some people may experience download issues at the very last moment, right before 100% indicator. If the download appears to be stuck, the first thing that you can do is to give it more time. If the download won't complete at all after that, try to manually pause the download and wait for another minute.
This suggestion can sometimes refresh the connection and complete the download process without doing anything further.
Fix #2: Verify if servers are working.
If restarting the download manually won't do any good, the next good thing that you can do is to see whether or not there's an issue with game's servers. To do that, you can visit the official Ubisoft website and check if there's a problem with services for your particular platform (PC, PS4, PS5, Xbox One, Xbox Series X/S, Stadia) via this link: https://support.ubisoft.com/en-us/Games/4720?platform=43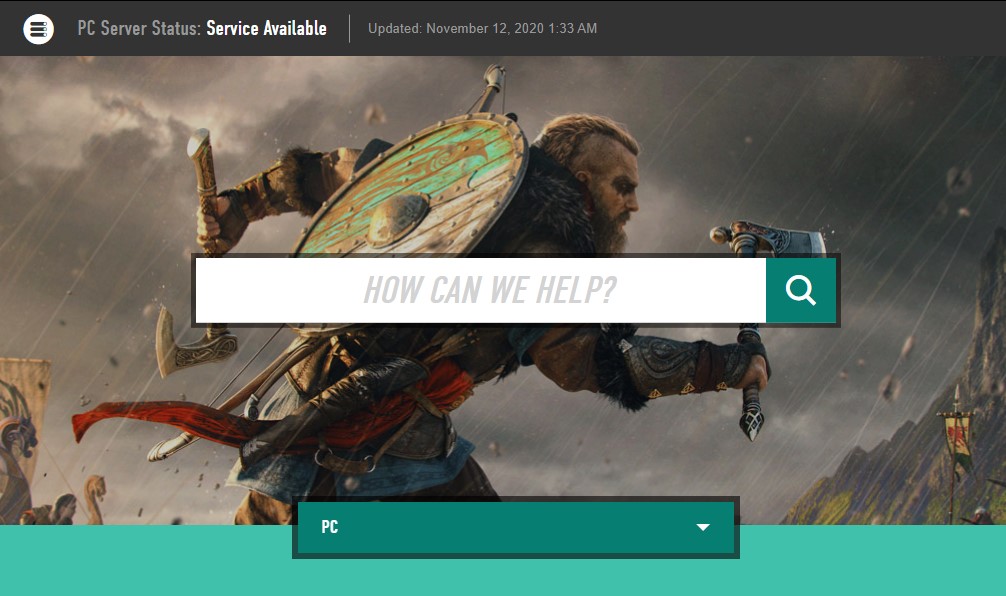 Once you're in this page, be sure to select the right platform to know if it has any service interruptions at this time.
Fix #3: Troubleshoot your home internet.
If you still have Assassin's Creed Valhalla slow download issue at this time, it may be due to a problem with your own internet. This can mean that your network equipment may be bad or has a malfunction, or your Internet Service Provider has poor or non-existent service.
On your part, the things that you can do are the following:
power cycle your router.
check for slow connection
disconnect other devices while downloading
verify if there's an on-going intermittent connection problem
If you need support to do any or all of these items, we recommend that you contact your Internet Service Provider.
Fix #4: Use wired connection.
Ideally, you should only be using a wired setup when playing online, or when trying to download huge files or games. Wireless connection is less reliable than an ethernet connection as the signal can be affected by multiple factors.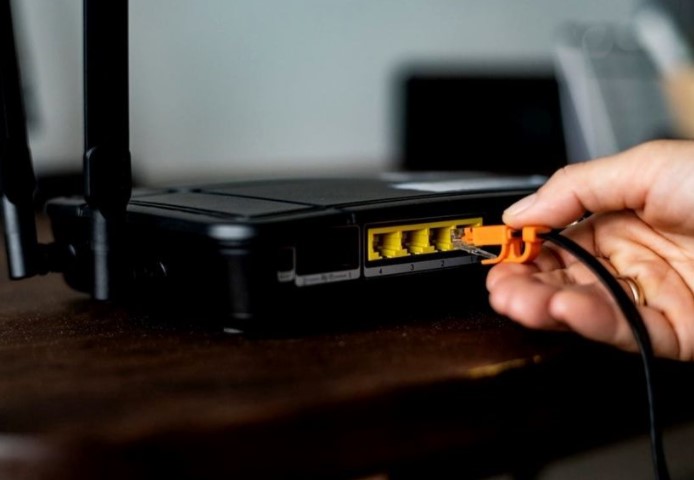 This suggestion is obviously only for those who rely on home wifi when trying to play online games, or when downloading. If your PC or console is already directly connected by LAN cable to the router, then simply ignore this one.
Other interesting articles:
Visit our TheDroidGuy Youtube Channel for more troubleshooting videos and tutorials.