Are you experiencing the Facebook news feed not updating issue? There are a lot of factors that can cause this issue such as a slow internet connection, Facebook servers being down, bad Facebook app data, or some issue with your news feed preferences. You will need to perform several troubleshooting steps to fix this problem.
Facebook is a popular social networking website that makes it easy for anyone to connect with their family and friends. First created in 2004 by Mark Zuckerberg for college students it was made available to anyone over the age of 13 with a valid email in 2006. Today it is considered as the world's largest social network with nearly 3 billion monthly active users all over the world.
Why is my Facebook news feed not updating?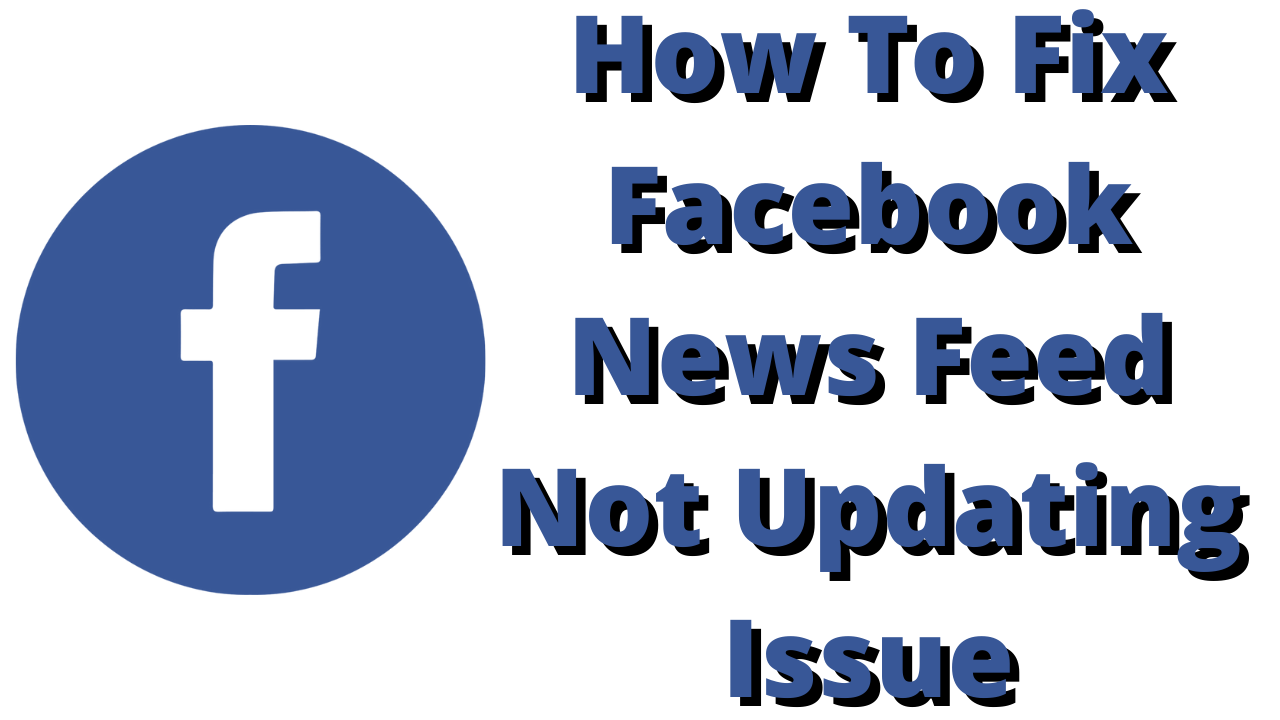 One of the issues that you might encounter when access Facebook is when the news feed does not seem to update. This can happen when accessing your account from a computer or by using the Facebook application on Android devices.
Here's what you can do to get a bug free experience when navigating your Facebook news feed.
Solution 1: Check your internet connection
One of the main reasons why you are experiencing the Facebook news feed not updating issue is because the device you are using is getting a slow internet speed. When you are trying to get the latest news feed on your Facebook app or browser and the internet is slow then your news feed might not update at all.
You can check the status of your internet speed with the help of online speed checkers such as speedtest.net.
Time Needed : 2 minutes
Checking your internet speed
Open a browser.

You can use any browser you want. I will be using Chrome for this example.

Go to speedtest.net.

This is an online speed test tool that is free to use.

Click on Go.

This will start the speed test.
In order for your Facebook news feed to work without any issues your download speed should be good. The download and upload results in particular should be almost the same as what your are subscribing for from your internet service provider.
If you have an unstable internet connection then you can check if it is caused by your networking equipment by following these steps.
Turn off your computer.
Unplug your Modem and Router from the power source.
Wait for a minute then plug your modem and router back into the power source.
Wait until the lights turn back on.
Turn on your computer.
Reconnect your computer to the internet. If possible try using a wired connection instead of a wireless connection.
If the device you are using to access your Facebook account is connected to a Wi-Fi network then here's what you can do to get a stable internet connection.
Try to disconnect other devices connected to the Wi-Fi router while you access your Facebook news feed. This will allow the device to use the maximum internet bandwidth.
Move the device closer to the router when you watch videos. This will allow the device to get a much stronger Wi-Fi signal.
If you have a dual band router try to connect to the 5Ghz band instead of the 2.4 GHz band.
Solution 2: Facebook server is down
There have been instances when the Facebook servers have been down worldwide. This can either be caused by a technical glitch or an unscheduled maintenance. When this happens Facebook users will not be able to access their Facebook feed, Facebook page, or even the Facebook website.
You can check if the Facebook servers are down by using DownDetector website. Just enter Facebook in the search field and you will get the Facebook outage report s in the last 24 hours.
Solution 3: Clear cached data of Facebook application
If you are accessing Facebook from your Android smartphone app then there's a possibility that the problem is caused by corrupted cached data. In order to fix this you will need to clear cache and clear data of the Facebook app.
Clearing app cache files
Go to Settings
Go to Apps & Notifications or Applications.
Choose Facebook from the list of apps.
Open Storage and tap on Clear Cache then Clear Data.
Solution 4: Check your news feed preferences
There is a setting found in Facebook that allows you to decide what to see in your news feed page. There are two main choices which are Tops Stories and Recent. By default, the Top Stores is selected however if you want to see the latest stories then you will need to switch this preference manually to Recent.
Furthermore, there are several other customized settings that you can set on what appears on your news feed. You can prioritize who to se first, unfollow certain people or groups, reconnect with other people, and manage snooze settings.
Solution 5: Update the Facebook app
In order to get the best possible experience from your Android device you should make sure that the installed apps are updated. The same goes with Facebook, if you are experiencing the Facebook news feed not updating problem then you should try to update the app.
Just open Google Play Store then get the latest Facebook app update from there.
Solution 6: Check your PC Time and date settings
One of the reasons why you will have issues accessing your Facebook account is if your computer has incorrect date and time settings . This causes a security conflict with the certificates found in your computer and the Facebook server. You need to make sure that the time settings is correct.
Setting the correct time on PC
Right-click on the time present at the bottom-right side of your screen.
Click on Adjust date/time.
If the options "Set time automatically" and "Set time zone automatically" are not checked, enable them and let the computer decide the time zone for you.
If both the options are checked and you are still having incorrect time, you can click on Change and then manually set the correct time according to your location.
Setting the correct time on Android
Open the Settings application.
Search for Date and Time.
If automatic date and time are disabled, try enabling them and check if the issue is resolved.
If automatic date and time are enabled, try to manually set the correct time and date according to the time zone.
Solution 7: Disable browser extensions
If you have installed browser extensions then this might be what's causing the Facebook news feed not updating problem. If you have active extensions then try to disable or remove it completely from your browser and then see if the news feed issue is fixed.
Disable extensions in Google Chrome
Open Chrome.
Select More
Select More tools
Select Extensions.
Turn off the extensions.
Once disabled try checking if your Facebook news feed is now working
Frequently asked questions
Do I need to use the Facebook app on my old Android phone?

If you have an older Android phone then you can access Facebook using the browser or you can download and install Facebook Lite version.

Is Facebook free to use?

You don't need to pay a subscription to use Facebook. You can create an account for free.

Why does Facebook keep showing me the same posts?

If your device doe not have an active internet connection then you will be seeing the same posts.

How do I refresh Facebook?

On a computer browser you can just click on the refresh button. On the Facebook app on your mobile device you can swipe down from the news feed.

How do I change my Facebook settings to see more posts?

You can do this from the news feed preferences setting. This setting will also allow you to remove some accounts from showing up with their posts on your newsfeed.