The latest F1 iteration has finally arrived and so far, the game has garnered thousands of positive reviews on Steam. However, just like any other new game, some players are experiencing crashes and other issues. In this troubleshooting guide, we'll walk you through the solutions on how to fix F1 2021 crashing issue on Steam.
Causes of F1 crashes on Steam
There can be several reasons why F1 2021 may be crashing on your PC. These causes can vary depending on the PC build and software environment. For most folks, crashes are signs of a hardware issue, such as when a PC runs out of resources in the middle of a game. In this situation, a hardware upgrade may be necessary to permanently fix the issue.
For some people, an F1 2021 crash may be an indicator of a bad saved game, corrupted game files, outdated drivers, or incorrect display/graphics settings.
The software environment of your PC may also affect the performance of games. If the necessary software components are out-of-date, or if there's a missing file or app, the game may not launch, or may keep crashing until a solution is performed.
How to fix F1 2021 crashing on Steam or PC?
Because of a wide range of possible reasons for F1 2021 crashing issue, you'll need to do several troubleshooting steps and solutions in order to fix it. Below are the things that you can try.
Fix #1: Check the F1 2021 system requirements.
In order to fix the F1 2021 crashing issue, the first thing that you want to do is to ensure that your PC supports it. Not having the right hardware is usually a common cause for many cases of game crashes.
F1 2021 requires solid gaming hardware in order to work properly. If your PC is not built for gaming and the game won't launch after installing it, it's likely due to incompatible or unsupported hardware. Make sure that your PC meets the minimum system requirements as shown below.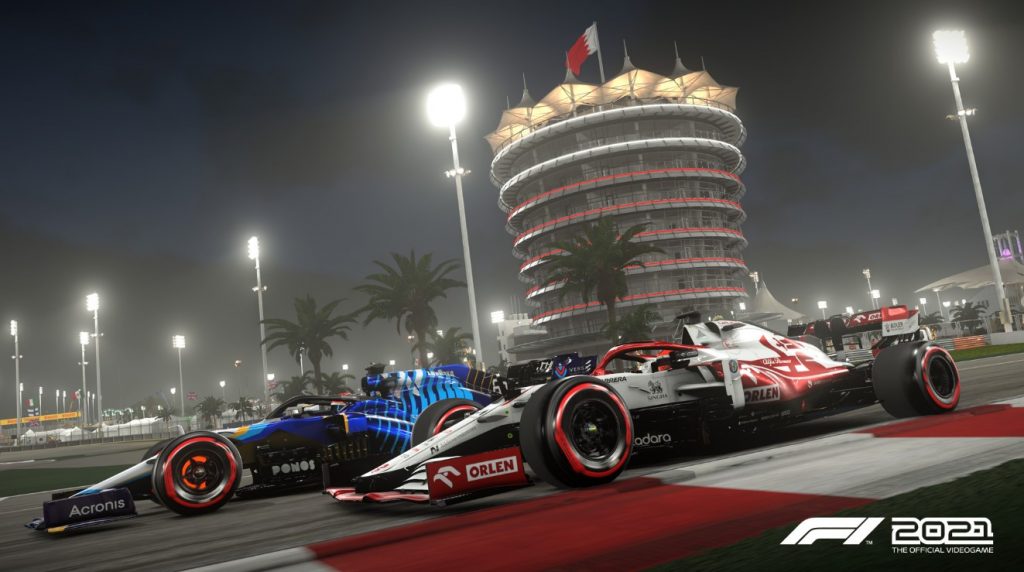 MINIMUM
OS: Windows 10 64-bit (Version 1709) | For Ray Tracing: Windows 10 64-bit (Version 2004)
CPU: Intel Core i3-2130 or AMD FX 4300
RAM: 8 GB
Graphics: NVIDIA GTX 950 or AMD R9 280 | For Ray Tracing: GeForce RTX 2060 or Radeon RX 6700 XT
DirectX: Version 12
RECOMMENDED
OS: Windows 10 64-bit (Version 1709) | For Ray Tracing: Windows 10 64-bit (Version 2004)
CPU: Intel Core i5 9600K or AMD Ryzen 5 2600X
RAM: 16 GB
Graphics: NVIDIA GTX 1660 Ti or AMD RX 590 | For Ray Tracing: GeForce RTX 3070 or Radeon RX 6800
DirectX: Version 12
Fix #2: Check for game and Windows updates.
One of the ways to keep bugs away is to ensure that the software environment of your PC is always updated. Make sure that you check for any new updates for the game in your Steam client before launching it.
You also want to ensure that you check for Windows OS updates from time to time.
Fix #3: Repair or verify integrity of game files.
Game files may become damaged or corrupted just like any other files. To ensure that the F1 2021 files are current, you can use the repair tool in the Steam client. Once you've verified the local files, launch the game again and see if it's now working properly.
Fix #4: Install graphics drivers.
Another important software component that must be updated is the GPU driver. A driver is like a mini-operating system of a particular hardware component and it's needed when Windows tries to use the hardware to, say, render graphics. If your GPU is running on old set of drivers, Windows may encounter issues or inefficiencies when you try to play a game, which can sometimes lead to crashes.
Keeping your device drivers updated is one of the basic things that a PC gamer must do. Most of the time, updating your graphics drivers happens in the background, especially if you install the necessary software such as the NVIDIA GeForce Experience (if you have an NVIDIA graphics card).
You can also manually update your drivers by using Device Manager.
Fix #5: Disable third party apps.
For some people, running multiple applications while playing a game may not be a big deal, especially if their PC has excellent specs but if your computer seem to be struggling when F1 2021 is running, you should seriously consider this tip. F1 2021 requires a lot of resources, especially if you're playing it on high graphics settings so if it keeps crashing on you, try to see if closing unnecessary programs will resolve the issue.
To get a snapshot of your computer's performance, pull up Task Manager (CTRL+SHIFT+ESC) and check how the CPU, Memory, and Disk are faring. Then, determine which of your applications are taking too much resources and close them from there. The idea is to make sure that only the game is running to see if that will change anything. If the F1 2021 game works properly and won't crash when other programs that you normally leave open are not running, you can assume that one of them may be the reason for the problem.
Fix #6: Lower graphics settings.
Try to launch F1 2021 with lower graphics settings to see if that will resolve the issue. Again, this only applies to those whose computers are struggling when the game is active.
Fix #7: Run F1 2021 as Administrator.
If you can't seem to launch the game via Steam, try to see if running it as an administrator will do wonders. To do this, you need to go to the installation folder of the game and find the .exe file. Then, right click on F1 2021 .exe file and select Run as Administrator.
Fix #8: Use Dx12.
The F1 2021 game is designed to take advantage of the DirectX 12 features including Ray Tracing support. You can download the latest DirectX version from Microsoft website and install it before playing F1 2021 again.
Fix #9: Delete and reinstall.
If not one of the solutions have helped fix the crashes thus far, consider deleting and reinstalling F1 2021.
OTHER INTERESTING ARTICLES:
Visit our TheDroidGuy Youtube Channel for more troubleshooting videos and tutorials.