One of the popular game distribution platforms of PC games is the Epic Games launcher. Players have been flocking to this platform due to its huge game library as well as free games. However, some players may encounter problems with the launcher from time to time. In this troubleshooting guide, we'll help fix the common Connection Error bug on Epic Games. If you're experiencing this problem, learn about the fixes that you can try below.
What does Epic Games connection error mean?
Connection error is a sign that the Epic Games launcher is unable to connect to the servers when you try to open a game, join a match or party, or when you try to sign in. The full error message reads:
Connection Error. Could not connect to the Epic Games Network. Check your connection and Retry or Continue in "Offline Mode."
Causes of Connection error on Epic Games launcher
There can be a number of different reasons if you are getting the connection error on Epic Games. For some people, the cause may come from their own internet connection at home, while others may experience so due to improperly configured security software. For others, the problem may be the result of an issue with their DNS servers or damaged files of the launcher itself.
Below are the known reasons for the Connection Error on Epic Games launcher:
home internet connection problem
security software interference
unconfigured network ports
proxy server or VPN usage
problematic DNS servers
Epic Games launcher bugs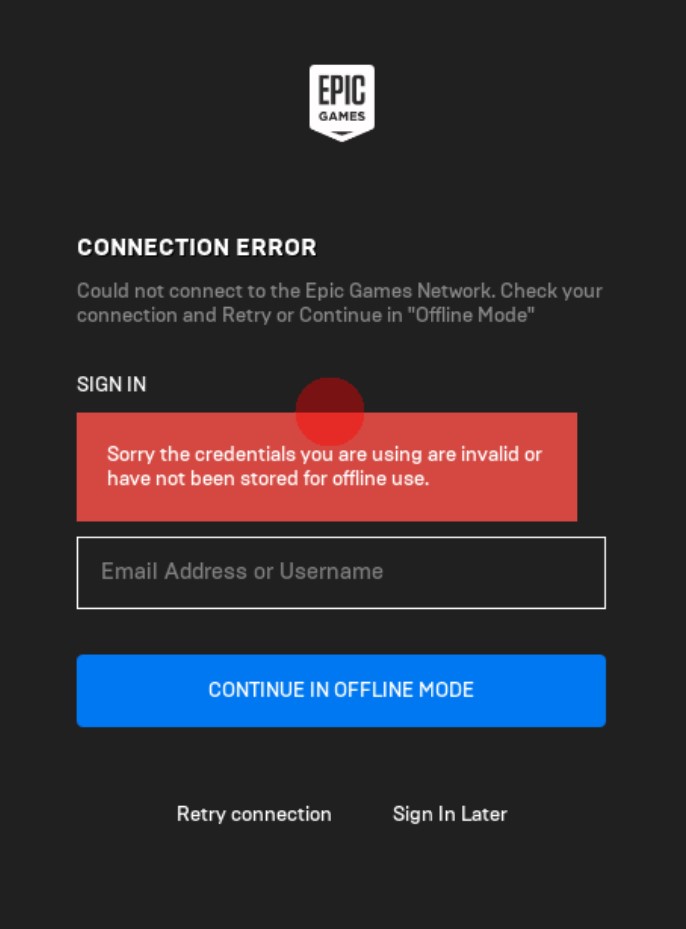 How to fix Epic Games connection error?
If you're experiencing the connection error when launching a game, signing in to your Epic Games account, or when joining a game, you'll need to perform a number of troubleshooting steps and solutions to fix the problem.
Fix #1: Ensure that your home internet connection is working.
Keeping tabs of your own internet connection first is a must. Make sure that you have a solid connection on your devices, especially on your PC. Try running a speed test to check if you have a slow connection problem, or if your internet keeps disconnecting.
If you are using wifi, be sure to check if there's an improvement when you connect your PC to the router directly with a LAN cable. Wireless connection is less reliable than a wired setup so there's always a possibility of an unexpected packet loss, high latency, or high ping.
If there are multiple devices using the internet at the same time, try to see disconnecting them will fix the network connection error.
If you need any help in troubleshooting or fixing any issue (such as no connection, slow connection, or intermittent connection), we suggest that you get help from your Internet Service Provider.
Fix #2: Check the Epic Games server status.
If the internet connection at home is up and running 100%, the next step that you want to do is to ensure that there's no issue from the Epic Games network itself. Visit the official Epic Games website to know if there's any problem with their servers.
Fix #3: Disable your security software.
Whether you're having trouble signing in to Epic Games, or if the launcher itself is not starting up, one of the basic things that you want to do is to check for interference from other programs, particularly from security software. In this situation, try to see if your firewall is the culprit by turning it off temporarily.
Follow these steps to disable the Windows Firewall: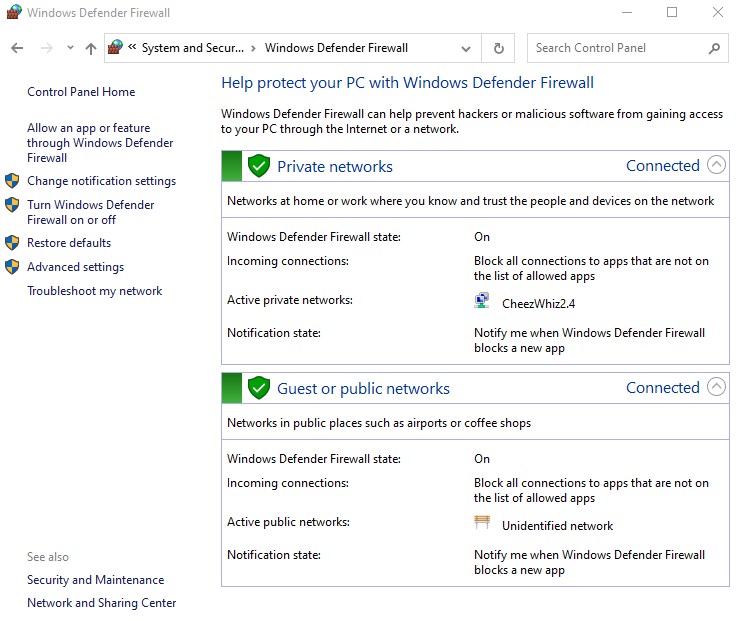 Press the Windows button on your keyboard or click on Start at the lower right portion of the screen.
Type in "control panel" and open the Control Panel app.
Click on System and Security.
Click on Windows Defender Firewall.
Click on Turn Windows Firewall on or off (You might need to provide the Administrator password at this step).
Under each Network location, select the Turn off Windows Firewall option.
If you have a non-Windows firewall, find a way to disable it for troubleshooting purposes before launching Epic Games again.
Fix #4: Configure your network ports.
The ports that we're referring are the software ports that lets your network devices talk to other devices in the internet. If the network ports needed by Epic Games are blocked in your router, this can be the reason why you keep on getting the connection error.
We won't into details how to unblock the ports in your router as the exact steps vary depending on the router make and model. Basically, what you want to do is to go into your router GUI and access its Port Forwarding section. Once you are in that section, make sure that you open the following ports:
80 (TCP/UDP),
433 (TCP),
443 (TCP),
3478 (TCP/UDP),
3479 (TCP/UDP),
5060 (TCP/UDP),
5062 (TCP/UDP),
5222 (TCP),
6250 (TCP/UDP), and
12000-65000 (TCP/UDP).
If you have no idea how to do port forwarding, you can consult the manual of the equipment, get help from your ISP (if the router came from them), or contact the router manufacturer.
Fix #5: Turn off Proxy server or VPN.
Although some people may intentionally use a proxy server or Virtual Private Network (VPN) in certain circumstances, you don't want to do that here right now. If you're using any of them, make sure to disable it first before connecting to Epic Games servers again.
Fix #6: Use another DNS server.
ISP provided DNS servers may sometimes go down. To see if there's an issue with your DNS servers at the moment, try using the more reliable Google DNS.
Fix #7: Improve the downloading speed of Epic Games launcher.
You can a few lines of code to the Engine.ini file of your Epic Games launcher to improve its download speed. Here's how: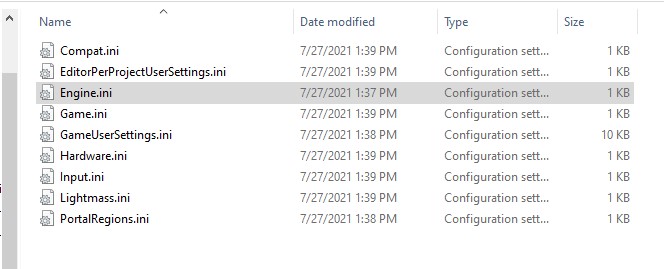 Press the Windows button on your keyboard or click on Start at the lower right portion of the screen.
Type %localappdata% and press Enter.
Navigate to the EpicGamesLauncher folder.
Open the Saved folder.
Open the Config folder.
Open the Windows folder.
Open Engine.ini by doube-clicking it. Make sure to copy and paste the following lines to the file:
[HTTP]
HttpTimeout=10
HttpConnectionTimeout=10
HttpReceiveTimeout=10
HttpSendTimeout=10
[Portal.BuildPatch]
ChunkDownloads=3
ChunkRetries=20
RetryTime=0.5 
Save the file and open the Epic Games Launcher.
OTHER INTERESTING ARTICLES:
Visit our TheDroidGuy Youtube Channel for more troubleshooting videos and tutorials.