We've been getting reports about Forza Horizon 4 crashing and failing to open. If your Forza Horizon 4 game won't launch or if it keeps crashing, you should consider troubleshooting the issue with the help of this guide.
Causes why Forza Horizon 4 won't launch or open
If Forza Horizon 4 is not opening or launching, it may be due to one of the following causes below.
PC doesn't meet the system requirements.
If your PC is old and not built for gaming, it may allow you to install Forza Horizon 4 but there may be an issue running it. In order to avoid performance issues as well as crashes, it's highly recommended that you verify if your PC can support the game before installing it.
The minimum required CPU for this game is an Intel i3-4170 although a faster one like an Intel core i7 is recommended. If your computer runs an on older Intel core processor, the game may be blocked by the system from launching. At other times, the game may initially load but will eventually crash or perform poorly.
Old or corrupted graphics driver.
Unlike their console counterparts, PC players must always ensure that they have the latest drivers for their graphics processor or graphics card. Drivers are like mini-OS of a hardware component. Without the right drivers, your Windows OS may encounter a problem when running a game.
Windows is outdated.
Just like your drivers, your Windows Operating System must be regularly updated so it works properly. Outdated Windows OS can lead to all sorts of issues so the best thing that you can do is keep the software running smoothly with updates.
Interference from third party apps.
Some gamers discover that they were able to fix this issue by closing some background software or apps. So, if you are unable to launch the game and there are other running apps or software applications, try closing them to see if that will make a difference.
Corrupted game files.
If Forza Horizon 4 won't launch or open, it may be due to bad or corrupted game files. File corruption can occur due to a number of reasons but the most common ones include interrupting your device while it's trying to "save" or when turning it off while installing an update or program.
In this case, you may fix Forza Horizon 4 by repairing your game files, or by deleting and reinstalling the game. If you play Forza Horizon 4 on Steam, you can try to verify the game file integrity.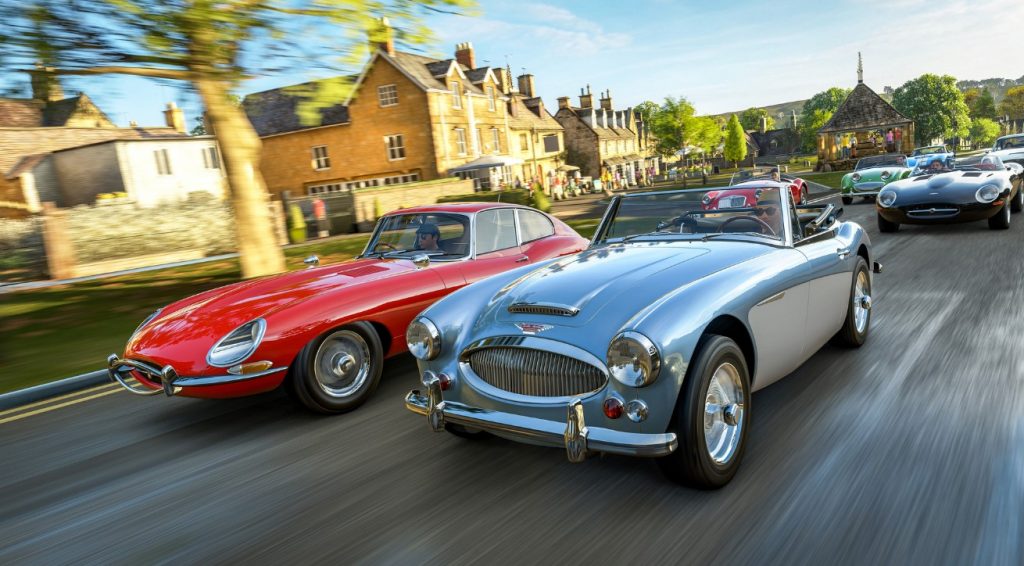 How to fix Forza Horizon 4 won't launch?
Below are the solutions that you can do if Forza Horizon 4 keeps crashing, or if it won't launch at all.
Fix #1: Make sure to check your PC hardware specs.
The first solution that you want to do in this case is to double check if your PC can run the game properly. Whether you play Forza Horizon 4 via the Xbox Game Pass for PC or Steam, the minimum system requirements are the same. Be sure to verify if your PC supports the game. If necessary, try upgrading your hardware to meet the recommended system requirements to improve game performance or to fix crashes.
Fix #2: Install Updates.
If you can't launch the game, or if Forza Horizon 4 keeps crashing on you, it may be due to an outdated software environment. To fix the issue, make sure that the following software components are running the latest version.
Fix #3: Close other programs.
If you are running a background app or software while playing Forza Horizon 4, try closing the said app or apps to see if that will make a difference.
Some players fixed the problem by turning off certain applications such as power monitoring software such as MSI DragonCenter, RyzenMaster, Gamefast from Dells Killer Control Center, or other similar apps that can adjust or monitor power settings.
The best way to close running apps is to open Task Manager app and to hit the End Task button.
Fix #4: Repair game files.
In case the issue stems from bad or corrupted game files, you can also try to use your launcher's file repair tool. This is applicable if you're playing Forza Horizon 4 via Steam. Learn how to use the Steam Verify Integrity of Game files tool.
Fix #5: Delete and reinstall.
If none of the solutions above has helped, make sure to reinstall the Forza Horizon 4 game. This can be an effective fix if the cause of the issues lies deep within the system software.
OTHER INTERESTING ARTICLES:
Visit our TheDroidGuy Youtube Channel for more troubleshooting videos and tutorials.