This post will show how to enable the Galaxy Note 20 USB debugging feature. Read on if you need help getting this feature activated and get your device all set for USB file transfers with a Windows computer.
What is USB Debugging?
Android devices including Samsung's Galaxy flagship smartphones and tablets pack lots of hidden features that are specifically intended for tech savvy users. Many of these features are lined up in the Developer Options screen.
Such features are primarily designed to aid software developers in creating Android apps. While these features are not really that vital for the average users, there are certain instances when they'll be needed.
Among the frequently-used Android developer features is USB Debugging. Enabling this feature is often needed when dealing with file transfer issues between an Android smartphone and a Windows computer.
If you're wondering how to access and activate USB debugging on your new Note 20, then here's a quick demo for your reference.
Easy Steps to Turn ON USB Debugging
Performing the following will let you unlock the USB debugging mode on your Note 20 smartphone. These steps can also be utilized when unlocking the same feature on other Samsung phones, for as long as they're running on the same Android version. Although there may be some slight variations, particularly on the actual screens and menu items between device models and service providers.
1. To get started, go to your Home screen and then swipe up from the bottom of the display.
Performing this gesture will let you access the Apps viewer where various icons and shortcut controls are lined up.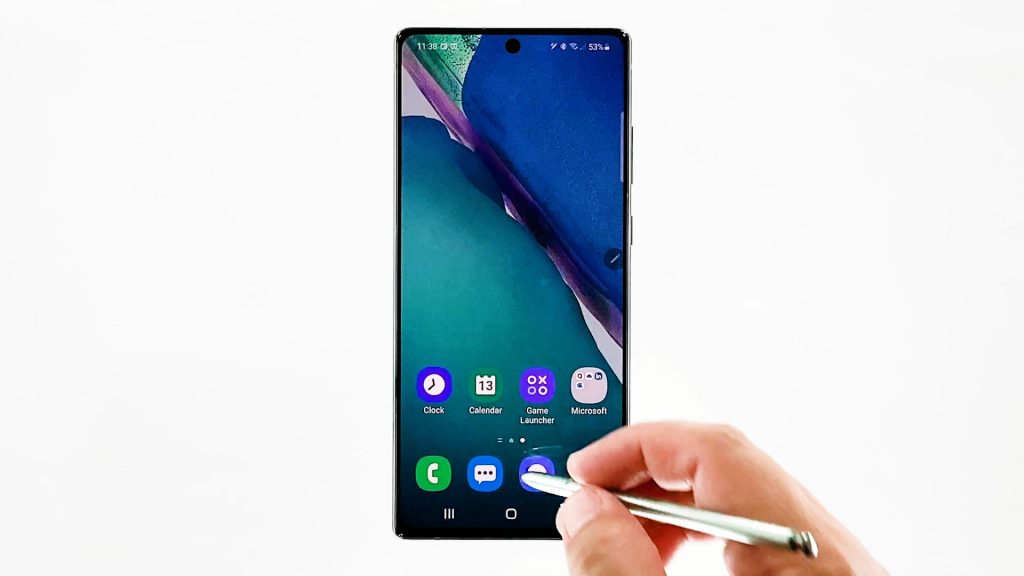 2. Locate and then tap the Settings icon to proceed.
Doing so will let you access the main settings menu of your device.
Here, you will see a list of all built-in features you can manage and utilize.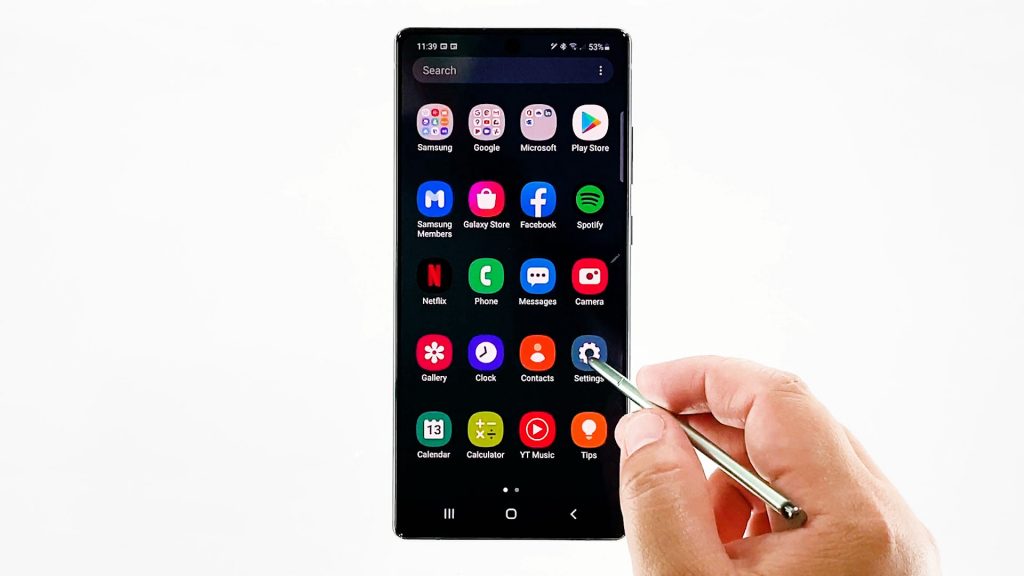 3. Scroll down to the bottom section and then tap Developer options.
If you don't see Developer options following About phone, then you will need to enable developer options first.
To do this, tap About phone and then select Software information. Locate Build number from the given items and then tap on it 7 times consecutively.
A pop up note saying that Developer mode is enabled will then appear beneath the display.
Heading back to the Settings menu, tap Developer Options.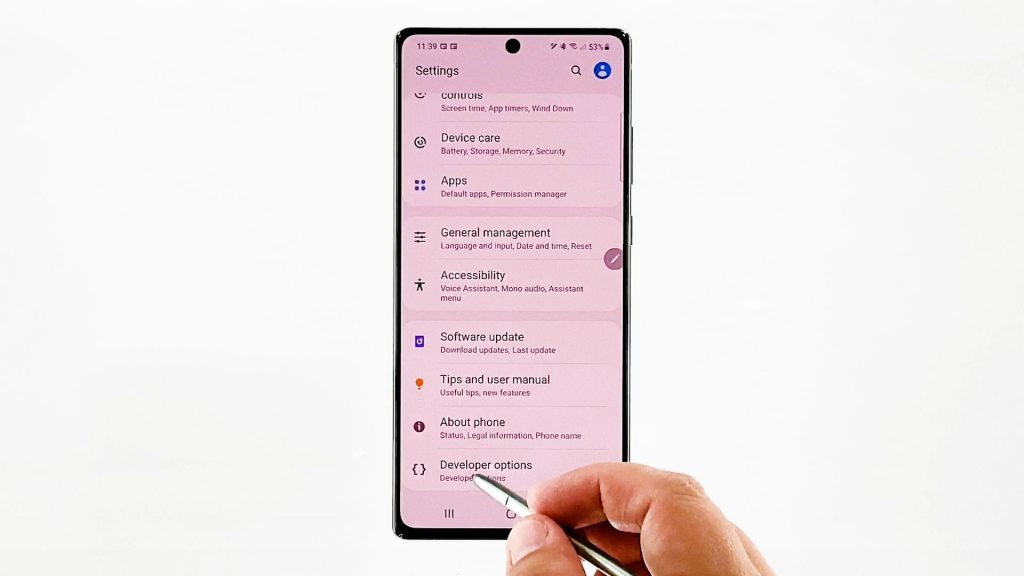 Advanced hidden features designed for app developers will then be displayed.
4. Scroll down to the Debugging section and then, tap to turn on the switch next to USB debugging.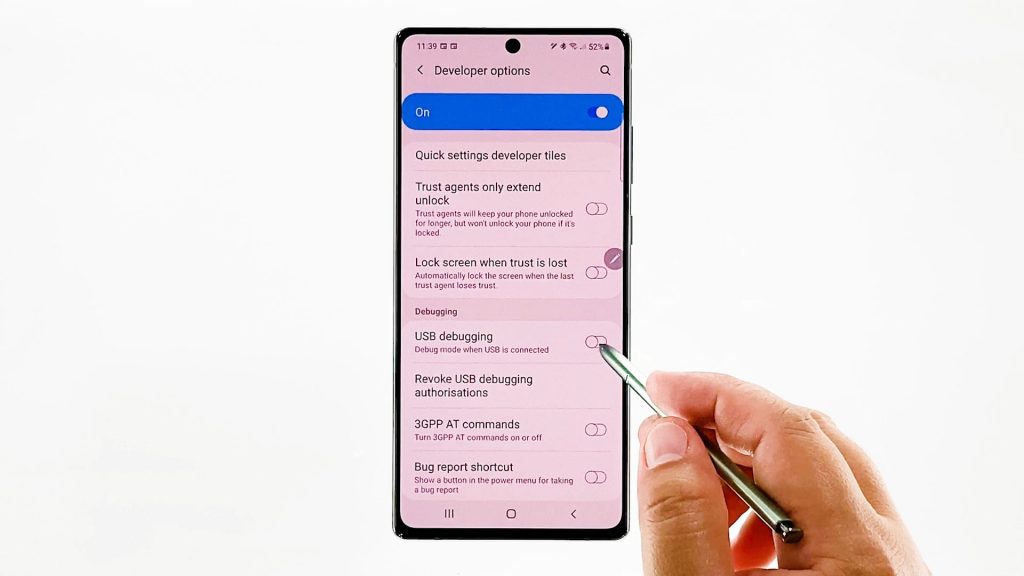 5. If prompted with a pop-up, read and review the message. After reviewing the information, tap OK to allow USB debugging on your device.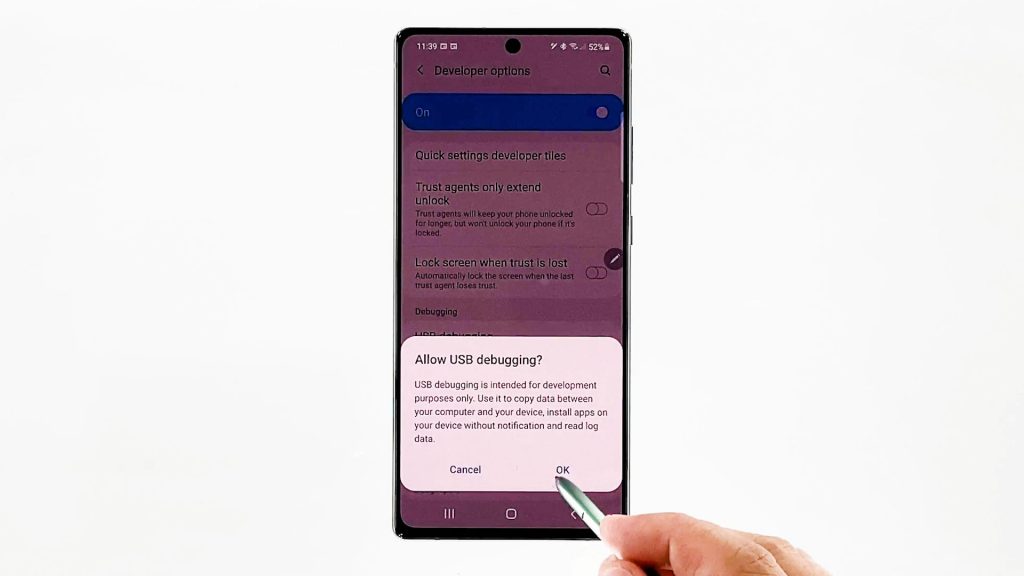 The feature will then be unlocked.
That should serve as the confirmation command to unlock USB debugging mode.
How does USB Debugging work?
When enabled, debug mode automatically activates when your device is connected to a USB port.
This is usually needed to make the computer recognize your phone the moment it's plugged into the USB port.
In Samsung smartphones, USB Debugging mode can also be utilized when copying newly programmed applications via USB for further testing. App developers usually run this mode to read internal logs.
When enabled, USB debugging will also give you absolute control of your smartphone while connecting it to the computer and sync data.
USB debugging mode is also required for proper installation of several applications.
Hope this helps!
Video Tutorials
To view more comprehensive tutorials and troubleshooting videos on different mobile phones and tablets, feel free to visit The Droid Guy channel on YouTube anytime.
You might also want to read: