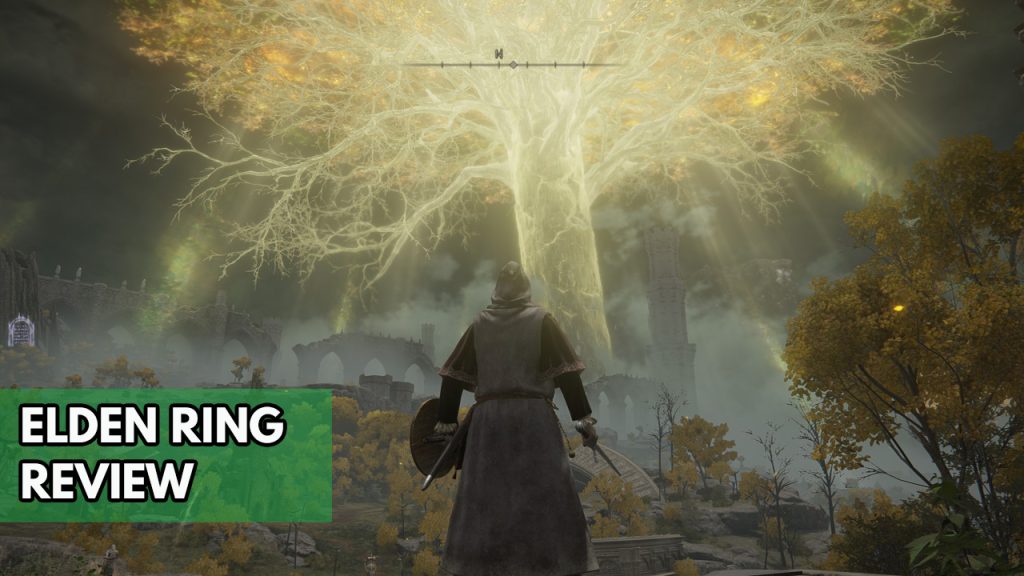 Elden Ring is an action role playing game with open world element, developed by FromSoftware game Inc. and published by Bandai Namco Entertainment that is available for PlayStation 4, PlayStation 5 , Xbox Series X/S, Xbox One and Microsoft Windows. Elden Ring allows you to customize your character and explore the realms of Elden Ring's World the Land Between. Your main goal is to become the Elden Lord, however to achieve this goal you will need to go on several quests and defeat several bosses. Since this is considered a hard game like soulsborne game a previous games developed from From Software game, then expect your characters to die a lot especially for non souls fans because in this game there a lot of challenging bosses from small dungeon to major dungeon.
Hidetaka Miyazaki, developer of the popular Dark Souls video game series, and George R. R. Martin, author of the New York Times best-selling fantasy epic A Song of Ice and Fire, have collaborated to create the the a new fantasy world universe which is Elden Ring's the Lands Between.
Uncover the Elden Ring's power riddles. Meet opponents with interesting backstories, personalities with unique motivations for assisting or hampering your quest, and dangerous monsters.
Elden Ring includes a seamless connection between enormous magical landscapes and gloomy, mysterious dungeons.
Explore the gorgeous world on feet or horseback, alone or with other players, and engross yourself in the green plains, stifling bogs, swirling mountains, ominous castles, and other locations of magnificence never before seen in a FromSoftware game.
FromSoftware's polished action-RPG, build your characters and establish your playstyle by exploring with a broad selection of weapons, magical abilities, and skills available all throughout the globe.
Rush into battle, use stealth to eliminate opponents one by one, or summon teammates for assistance. You have a lot of options when it comes to how you approach exploration and battle.
If you're a fan of other games like open world games, you've probably heard of Elden Ring, but if you're new to the game or just curious about how good it is, you've come to the right site. In this article, we'll provide you with an Elden Ring review and explain why this is one of the best video games in its own right that has open worlds game elements like souls game, sekiro shadows die twice, demon's souls, bloodborne and legend of zelda breath of the wild game.
Elden Ring the best open world games? Better than Dark souls games?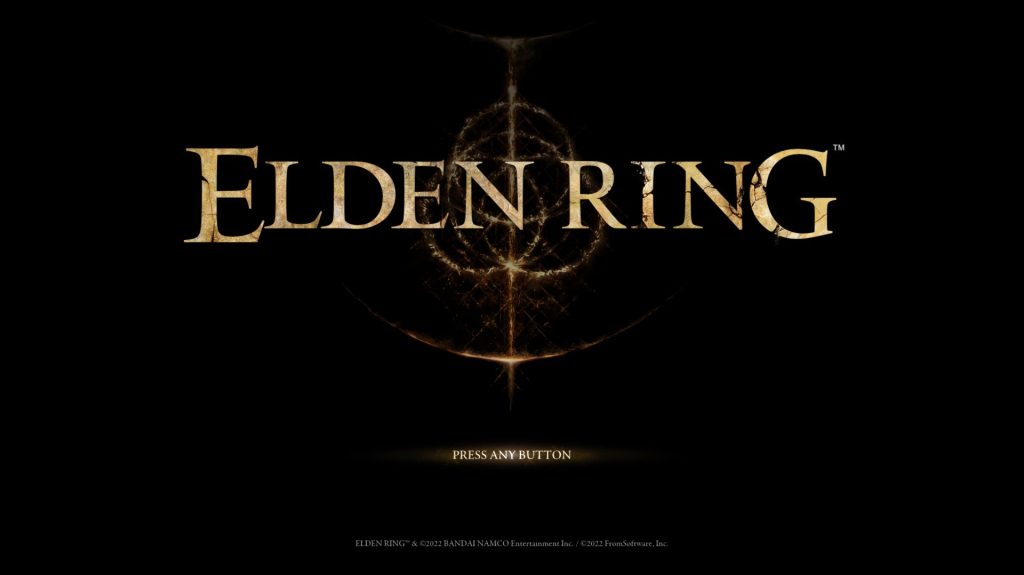 Elden Ring is played in third person view, with players free to traverse the game's immersive open world which gives more freedom than any other game. Elden Ring's gameplay draws significantly on character-building features and creative ideas from earlier Souls games, such as strategic and close-ranged melee combat with the usage of skills, magic abilities, and blocking and evading playstyle. Elden Ring also incorporates horseback combat and a stealth system, of which is a major gameplay aspect from Sekiro shadows twice game; these features are expected to push players to strategize their combat approach with each new enemy they face. Elden Ring also includes a player stamina bar which was not present with Sekiro Shadows die twice game.
Combat in Elden Ring includes a variety of weapons and horseback riding, summons, magic spells, and crafting are all included in the game. The titular Elden Ring was praised for its open-world design gameplay, fantastical setting, and refinement of the Souls gamed that was once considered one of the best games for open world settings. Within three weeks of its debut, Elden Ring game had already sold 12 million copies around the world.
Despite its numerous resemblance to FromSoftware's Dark Souls series, Elden Ring offers a superior experience because of its increased accessibility and gameplay. Fans of the Souls series are going to compare it to Dark Soul and ponder how it compares to its predecessors. While Elden Ring and FromSoftware's prior series have many characteristics, the newest open-world Souls game surpasses its predecessor in several ways.
The open-world game's development was certainly influenced by advancements in technology and gaming industry, but many other characteristics contributed to Elden Ring's critical success. Elden Ring and Dark Souls both offer unique, tough experiences that encourage diverse playstyles, yet for several reasons, more players may choose Elden Ring to Dark Soul series.
Dark Souls games, for the most part, force players along a single adventure while failing to develop diverse portions of the environment, with Elden Ring the primary goal becomes an afterthought to exploration and discovery as players leave Elden Ring's tutorial area and explore more land. After departing the caves, players are sent to Stormveil Castle, where they can face dozens of bosses built for a variety of difficult levels without interrupting the story or missing stuff. Players can tailor their experiences by traveling between classic early and late-game areas like Limgrave and Caelid. Furthermore, players have unlimited freedom to visit different type of location the open world game of Elden Ring.
Elden Ring Game Story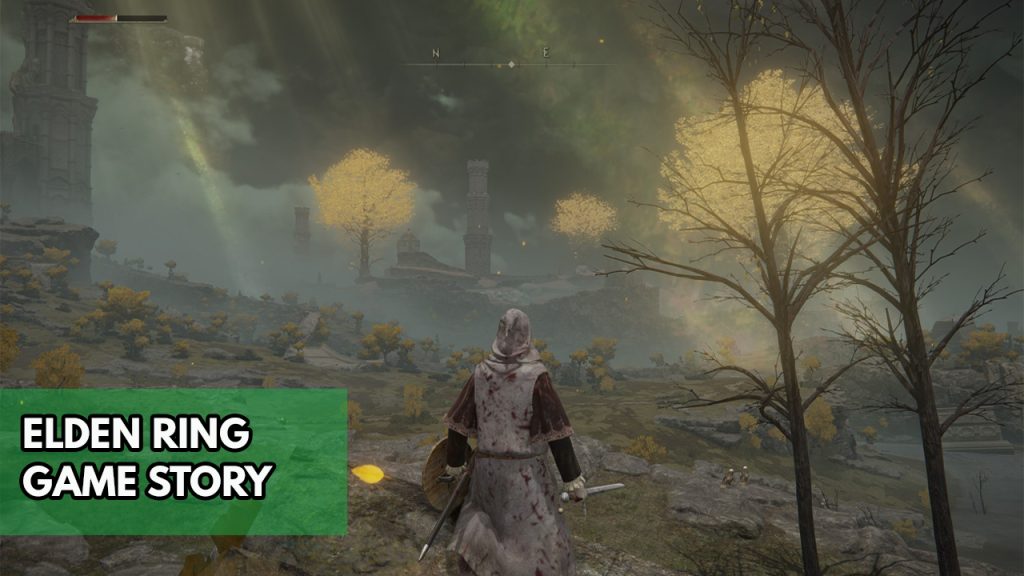 The open world game Elden Ring is set in the Lands Between, after the titular Elden Ring has been destroyed and its fragments, the Great Runes, have been scattered. The kingdom is currently ruled by the demigod children of Queen Marika the Eternal, each bearing a fragment of the Ring that corrupts and taints them with power, after it was once blessed by the Ring and the Erdtree that represents its presence. Players take on the role of Tarnished, exiles from the Lands Between who have been summoned back after the Shattering to collect all of the Great Runes, rebuild the Elden Ring, by becoming Elden Lord.
Exiles have been called back to the Lands Between in the hopes of restoring the Elden Ring and being the next Lord. The Tarnished meet a Maiden named Melina early on in their voyage. Melina offers to function as their Maiden, offering them the capacity to transmute runes into strength in exchange for the Tarnished bringing her to the Erdtree's base where she may complete her mission.
Elden Ring Online Mode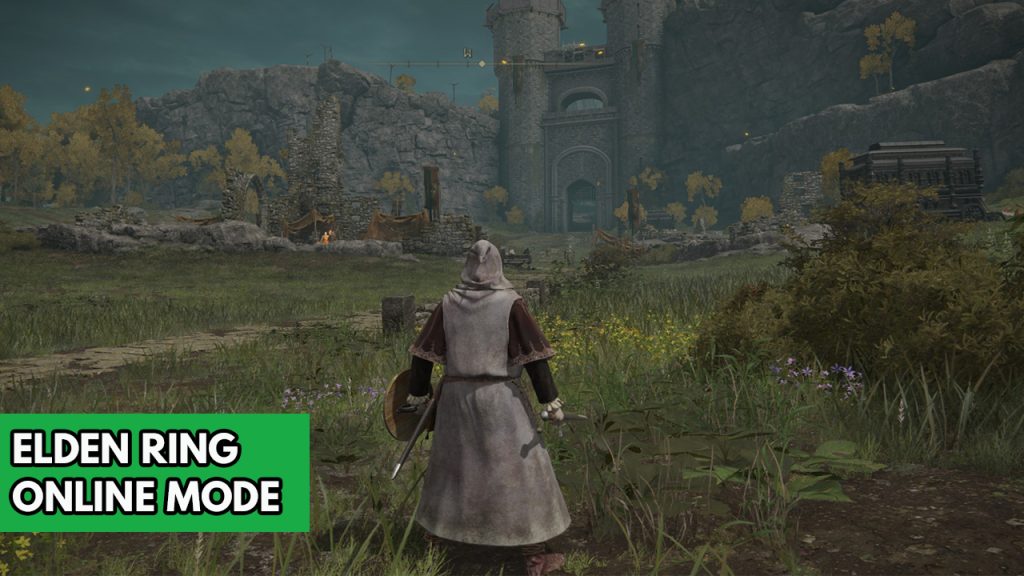 Elden Ring Multiplayer has a variety of game modes, ranging from cooperative PvE to competitive PvP and Invasions. Online users can perform gestures that may include vocal expressions, which are heard by all players within close range.
Multiplayer Menu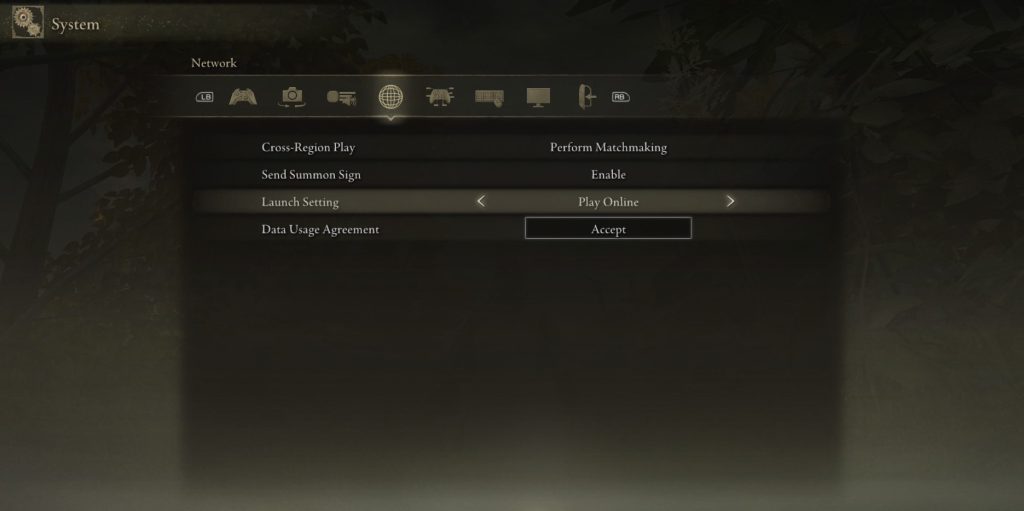 The Multiplayer Menu can be reached via the Main Menu's "Multiplayer" tab. To connect with other players, a variety of Multiplayer Items can be used.
From the Multiplayer Menu, players may also set a Multiplayer Password and a Group Password.
When you create a Multiplayer Password, you can only be matched for most multiplayer functions by other people who have the same password as you. This does not, however, prevent invasions or facilitate multiplayer (e.g. summoned Hunters who activated a Blue Cipher Ring).
Some multiplayer features by players who share the same Group Password are given extra attention. Players who share a Group Password are more likely to encounter world messages, summon signs, bloodstains, phantoms, and other anomalies.
Message Menu
You can write messages in the messaging menu that other players can read in the same place you left them. You can edit the message's format and add Gestures to it with Elden Ring.
Other players' messages can be rated. The HP of the player who left the message is replenished when it is rated.
Multiplayer Items
Multiplayer Items are used by players to participate in various multiplayer experiences. This can be done through the Multiplayer Menu or the Inventory. Below are few of the existing Multiplayer Items and their effects are listed below.
Blue Cipher Ring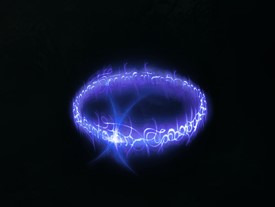 Puts you in a position to respond if someone in another realm calls for help.
As a hunter, you will be summoned to their realm.
It will be your mission to defeat invading players.
White Cipher Ring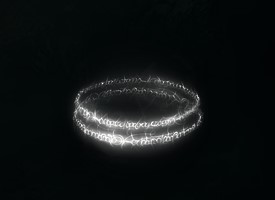 When a Bloody Finger attacks, it automatically summons a Hunter from another realm.
It can also be used to call a Hunter after being invaded.
It is not always possible to summon rescuers.
Furcalling Finger Remedy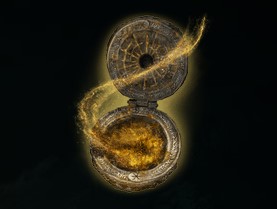 Shows Summon Signs, which can be used to summon players from distant worlds.
Competitive Summon Signs are represented in Red, whereas cooperative Summon Signs are shown in Gold.
The summoning player becomes Host of Fingers in both types of multiplayer.
Elden Ring Known Issues and Solution
Because the open world game Elden Ring is a new game you may encounter issues especially with the Microsoft Windows platform, the first thing you should do if you're having issues is to check the game's minimum and recommended system requirements if your computer meet the system requirements to avoid any problems.
Minimum System Requirements
Requires a 64-bit processor and operating system
OS: Windows 10
Processor: INTEL CORE I5-8400 or AMD RYZEN 3 3300X
Memory: 12 GB RAM
Graphics: NVIDIA GEFORCE GTX 1060 3 GB or AMD RADEON RX 580 4 GB
DirectX: Version 12
Storage: 60 GB available space
Sound Card: Windows Compatible Audio Device
Recommended System Requirements
Requires a 64-bit processor and operating system
OS: Windows 10/11
Processor: INTEL CORE I7-8700K or AMD RYZEN 5 3600X
Memory: 16 GB RAM
Graphics: NVIDIA GEFORCE GTX 1070 8 GB or AMD RADEON RX VEGA 56 8 GB
DirectX: Version 12
Storage: 60 GB available space
Sound Card: Windows Compatible Audio Device
Issue #1 Elden Ring Keeps Crashing
There are several factors that can cause your Elden Ring game to crash on your computer. It can be caused by a software glitch, an outdated video card driver, corrupted game file, or compatibility issues, just to name a few. To fix this, you will need to perform a series of troubleshooting steps.
Update graphics driver
Graphics card manufacturers, such as Nvidia and AMD, typically release updated drivers to optimize their graphics cards for new and popular games. Make sure you have the most recent graphics driver loaded because it will feature various performance and bug fixes.
Simply type Device Manager in the search bar on your desktop and then click the Device Manager icon that appears in the results. This will open the device manager.
Click the Display adapters icon. The list of display adapters will be expanded.
Right-click the dedicated graphics card you are using to play the game and then select Update driver. This will allow you to update your driver.
Choose Search automatically for drivers. This will search online for any new drivers and install it on your computer.
Close any running software in the background
If you have other programs running in the background while playing Elden Ring, such as Chrome or Word, this could cause the game to crash because not all of your computer resources will be assigned to Elden Ring. To ensure that the game receives the majority of your system resources, stop any ongoing background tasks.
Right click on the Start button. This can be found on the left pane of the screen.
Select Task Manager. This will open Task Manager.
On the pop up window, Click processes tab. This will allow you to show the running program.
Right-click on the running program then select end task. This will allow you to close unused program.
Disable in game overlay
Overlay apps operate in the background, consuming system resources. Some games may potentially collapse as a result of them. Any overlays that are enabled should be disabled as this could be causing Elden Ring to crash.
Disable Steam overlay apps
Open the Steam client.
Click on Steam found on the upper left side of the client.
Click Settings.
Click In-Game.
Uncheck Enable the Steam Overlay while in-game box.
Click OK.
Disable Xbox game bar
Click the Start button.
Click Settings.
Click Gaming.
Turn off the switch for Xbox Game Bar
Disable NVIDIA GeForce Experience overlay
Open NVIDIA GeForce Experience.
Click Settings or the gear icon.
Turn off In-game overlay.
Issue #2 Elden Ring Won't Launch
When trying to play the PC version of Elden Ring, you may encounter problems such as the game won't launch issue. Nothing seems to happen when you click on the game's shortcut on the desktop, start menu, or even run it using the Steam client.
Try running the game as an administrator
If Elden Ring does not start because it cannot access specific Windows components, you will be unable to play it. You should try running the game as an administrator to ensure that it can access these components and to avoid any compatibility issues.
Right click on the eldenring.exe application from the Steam installation folder.
Select Properties.
Click on the Compatibility tab.
Place a check mark on the Run this program as an administrator box.
Click on Apply then Ok.
Update Game
Elden Ring may not launch if you do not have the most recent version of the game loaded on your PC. Follow these steps to ensure you have the most recent version of the game installed.
Open the Steam client.
Click on the Steam Library tab.
Find Elden Ring then right click it.
Click Elden Ring Properties.
Click Updates.
Make sure to select always keeps this game updated under the Automatic updates field.
Temporarily disable antivirus
Anti-virus software that is too active might sometimes prevent the Elden Ring from launching. Disable this security program and see if you can play the game after that. If the game starts when the antivirus is turned off, you must add it to the antivirus exemption list.
To disable the Windows antivirus program
Click the Start button.
Click on Settings.
Click on Update & Security.
Click on Windows Security.
Click on Virus & threat protection.
Click on Manage settings.
Turn off the Real time protection switch.
Adding to the exception list of antivirus
Click the Start button.
Click on Settings.
Click on Update & Security.
Click on Windows Security.
Click on Virus & threat protection.
Click on Manage settings.
Click Add or remove exclusions.
Click Add an exclusion.
Click Folder.
Find Elden Ring folder and select it.
Issue #3 Elden Ring keeps freezing
One of the drawbacks you could run into when playing is that it randomly freezes. Elden Ring freezing either in the start or halfway. When this happens, you can receive a black screen or the freezing issue may only be temporary.
To fix th freezing issue, follow these steps.
Verify Game Files
A corrupted or missing game file could be the source of the issue. To correct this, you must use the Steam client to check the game's integrity. If any files are missing or corrupted, new ones will be downloaded from the server and replaced automatically.
Open the Steam client.
Click on Library.
Find Elden Ring then right click it then click on Properties.
On the new window that appears click on Local Files.
Click Verify integrity of game files.
Update Windows OS
Your Windows operating system may be missing files that are required for Elden Ring to run properly, such as the Visual C Redistributable, or you may need to upgrade DirectX to make your games work properly.
Make sure you have the most recent Windows updates installed because they will include various performance improvements, features, and bug fixes that will help Elden Ring work more smoothly.
Click the Start button.
Click on Settings.
Click on Update & Security.
Click on Check for Updates.
After downloading and installing the new updates restart your computer.
Reinstall Elden Ring
It's possible that the issue is due to a corrupted Elden Ring installation. You will need to uninstall and reinstall Elden Ring to fix this issue.
Run Steam launcher.
Go to the Library
Right click The Elden Ring then click on Manage then uninstall.
Click Uninstall.
Right click The Elden Ring then click on install.
Click next to proceed with the installation
Issue #4 Elden Ring Crashing on PlayStation 5
There appear to be multiple causes for the Elden Ring crashing issue on PS5 consoles. The problem could be caused by a tiny software error, a coding fault, or damaged data for some people. Others may experience the same or similar symptoms, but the cause could be something completely different, such as a server issue or a problem with their home internet connection.
If your Elden Ring won't launch, keeps freezing, or crashes, there are a few things you may try to get it to work again.
Refresh the system cache
Turning off the PS5 altogether is a quick and easy solution to resolve difficulties. A quick power cycle to refresh the system may be good in this scenario. This simple but sometimes effective procedure is a go-to fix for folks who occasionally experience sudden and unexplained crashes.
You can refresh the system cache by turning the PS5 on normally and then removing it from the power source for 60 seconds. This should be sufficient to automatically erase the cached data from the system.
Make sure you reconnect everything after refreshing then check if the issue is fix.
Install game updates and PlayStation 5 firmware update
The next step is to make sure the Elden Ring is up to date. If your PS5 isn't always connected to the internet and you mostly play offline, make sure the client gets updates from time to time. To avoid bugs and issue, make sure you have the most recent PS5 firmware. You may also manually update the game and PlayStation 5 using the following steps:
How to update
Go to the PlayStation Home screen.
Go to the top of the main menu.
Navigate to the Gamestab.
Find Elden Ring among the games and highlight it with your cursor.
Press Optionson your controller.
Choose Check for Update from the drop-down menu.
How to update firmware of PlayStation 5
Go to the PlayStation Home screen.
Go to Settings.
Select System.
Select System Software and then go System Software Update and Settings.
Select Update System Software.
Select Update Using Internet.
Clear save data
It can crash from time to time due to corrupted game data. On the PlayStation 5, removing such faulty data can be a quick cure for launching problems or unexpected failures.
Go to your PlayStation 5 home screen.
Navigate to Settings Menu.
Select Saved Data and Game/App Settings.
Choose to Saved Data.
Select Console Storage.
Pick Delete.
Put a checkmark on the box next to the files you want to delete and select Delete.
Rebuild the database
Rebuilding your PS5's database cleans out files and allows your console to function faster. There is no need to back up your data because it will not overwrite any existing software, game data, or settings.
Turn off your PS5 console by pressing the power button and waiting for the LED indication to stop flashing.
Once the console has been switched off, press and hold the power button for a few seconds until you hear two beep noises, which may take six to seven seconds.
Connect a controller to the console with a USB cable, then press the PS button to view the menu.
Select the Rebuild Database option.
Select OK when the "The database will be rebuilt. Rebuilding the database may take a few hours" prompt appears.
When you hit the OK button, the console will begin resetting the data, and a status bar will display the progress and remaining time.
Frequently Asked Questions
Is Elden ring a Souls game?

It is like a soul game but an improved version with absolute freedom, unlike the dark souls that the story is linear.

Is Elden Ring Dark Souls 4?

No because it is a new world and new lore.

Will Elden Ring be like Sekiro?

No but it has some aspects like horseback combat and stealth system.

Is Elden ring connected to Dark Souls?

It is not a Dark Souls sequel, prequel, series spin-off, or other comparable extension.

Is Elden ring Cancelled?

No, it is already released.