Discord has now become the top messaging service for millions of people and gamers everyday. And while the service is mainly reliable for most, some people may encounter messaging issues with it. Today's guide will talk about the Discord "Messages failed to load" error and how to fix it.
If you're experiencing this problem, check out this guide.
How to fix Discord "Messages failed to load" error?
There is a long list of solutions that you can try if Discord Messages does not appear to be working. Here are the things that you should do:
Fix #1: Refresh the Discord app.
When dealing with any issues with Discord Messages, the very first thing that you need to do is to ensure that you restart the app itself. To do that, all you need is to close and restart Discord.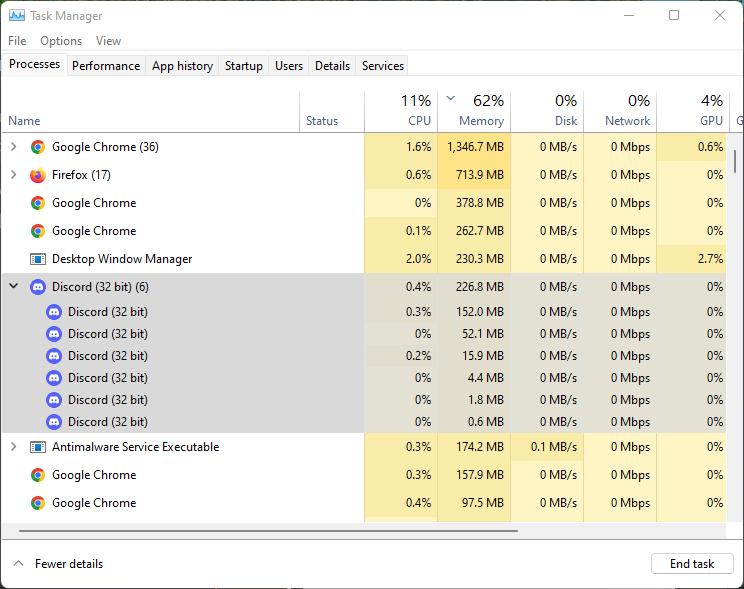 To force close the Discord app, you can use the Task Manager. Here's how:
Open Task Manager by pressing CTRL + SHIFT + ESC at the same time.
Under the Processes tab, look for Discord and highlight it.
Once Discord has been selected, press the End Task button at the lower right. Alternatively, you can right click on Discord and select End Task among the options.
After closing, restart Discord and check if the "Messages failed to load" error continues.
If Discord is still unable to load messages, proceed to the next solution below.
Fix #2: Reboot your device.
If a quick app restart won't fix the problem, the next good thing that you can do is to restart your PC or mobile device. For some people, doing this step is the most effective way to fix Discord Messages failed to load error.
If the cause of the problem is a minor bug in the system, refreshing your system might help.
Fix #3: Check for updates.
Your Discord app may be misbehaving due to an internal error or coding bugs. Make sure that it's running the latest software version to lessen the chances of coding issues.
How to update Discord on PC or Mac?
Updating the Discord app on PC or Mac occurs in the background and there's no option under Settings to do it. The Desktop app of Discord scans for updates when you launch it.
However, if you've been running Discord for sometime and you haven't restarted it, fully shutting it down and reopening would force it to check for updates again.
For those not wanting to restart Discord, they can use the reset command. If you're on Windows PC, simple press CTRL+R on your keyboard to do this. If you're on a Mac, pressing COMMAND+R would do a similar thing.
When doing any of these commands, Discord will go black for a second and scans for updates at the same time.
How to update Discord on mobile?
Updating the Discord app on Android or iOS requires that you go through the App Store where the app was downloaded. So, if you're on Android, you need to open the Google Play Store, tap on your Profile picture and find Discord from the list of apps that need to be updated. If Discord is not in the list, then it's running the latest version at this time. If Discord is found in the list, just tap the Update button to install the latest version.
If you're using Discord on an iPhone or iPad, you must go to the Apple App Store, tap on your profile picture, and check for the list of apps that needs to be updated. If Discord is not running the latest version, you should see the Update button next to it. Tap on that button to begin updating the app.
Fix #4: Verify Discord server status.
For some people, the main reason for their Discord problem is due to an issue with the servers. That said, it's important that you check the status of the Discord servers at this time. Just like any online service, Discord may sometimes encounter glitches that require a server downtime.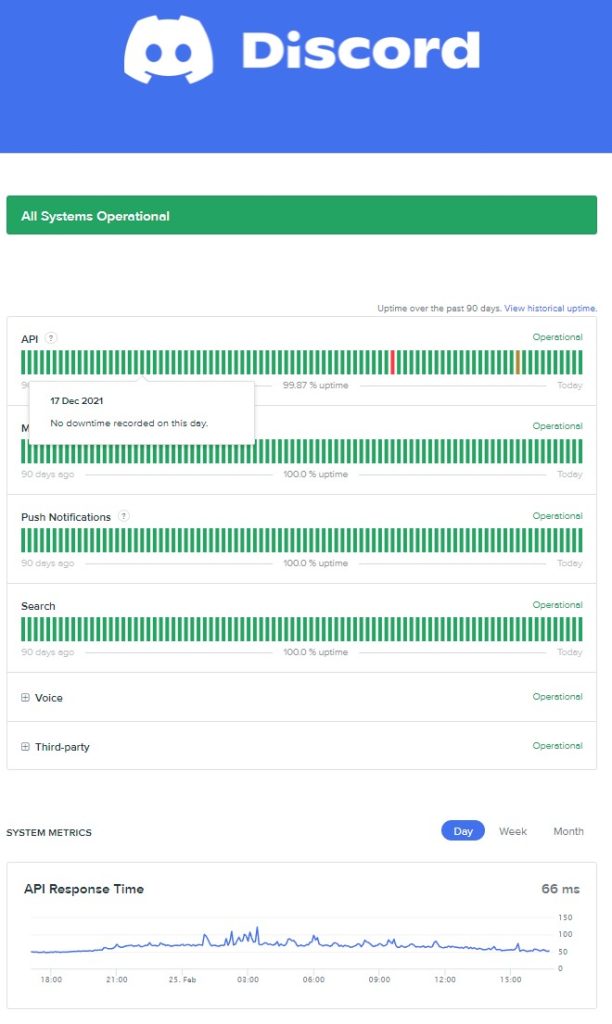 You can go to the official Discord servers status page to check.
As an alternative,there are also other third party sources of information regarding Discord servers such as the Discord Twitter page and sites like DownDetector.
If there's an on-going Discord servers issue at the moment that affects Messages, all you can do is to wait until that problem has been fixed.
Fix #5: Troubleshoot your internet connection.
The status of your own internet connection can also cause disruptions with Discord Messages. You must ensure that your internet connection at home is working properly. If you have an unstable internet connection, low-bandwidth problem, or if your connection is too slow, Discord might not even load properly.
If you think that you have a low-bandwidth issue, consider upgrading your subscription by contacting your Internet Service Provider. If there are too many devices using the internet at the same time, try disconnecting some of them to see if that will help.
For some people, the reason for their Discord issues can be their wifi. To check, try to connect your computer to the router by wire and see if that will improve the situation. A wired connection is more stable and will eliminate factors that cause wireless signal issues.
Also, don't forget to refresh your modem/router. Sometimes, this is the only thing that you need to fix any sudden network issues.
Fix #6: Select a specific text channel.
Joining a channel with lots of messages and media might cause the Messages failed to load error. This usually happens if your internet connection is slow and the software can't download Discord messages fast enough.
To remedy this situation, you can select text channels with the "#" icon on the left so only the latest messages will be loaded.
You can also try moving between text channels and voice chat channels. If you can't find any voice channels to switch to, another text channel will do.
This is usually an effective way to fix bugs with specific channels.
If Discord is still unable to load messages after that, you should check if your account has been banned.
Fix #7: Check if you've been temporarily banned.
Did you get a notice from Discord about an account ban? If you do, this may explain why you are unable to load the messages. Discord has its set of rules and if unintentionally violated them in the past, you may be banned by a specific server or from one of Discord's servers.
One common reason why an account may get temporarily banned is spamming like when you spam a reaction to a message, copy-pasting messages frequently, or sending automatic replies or spam texts.
Some account bans are temporary and will be lifted after a certain period.
If you know you're banned, all you have to do is to wait until the temporary ban is lifted.
Fix #8: Try a different Platform
Discord can be accessed thru different platforms. If the other platform is not working for you, it's possible that the problem might not be present in another.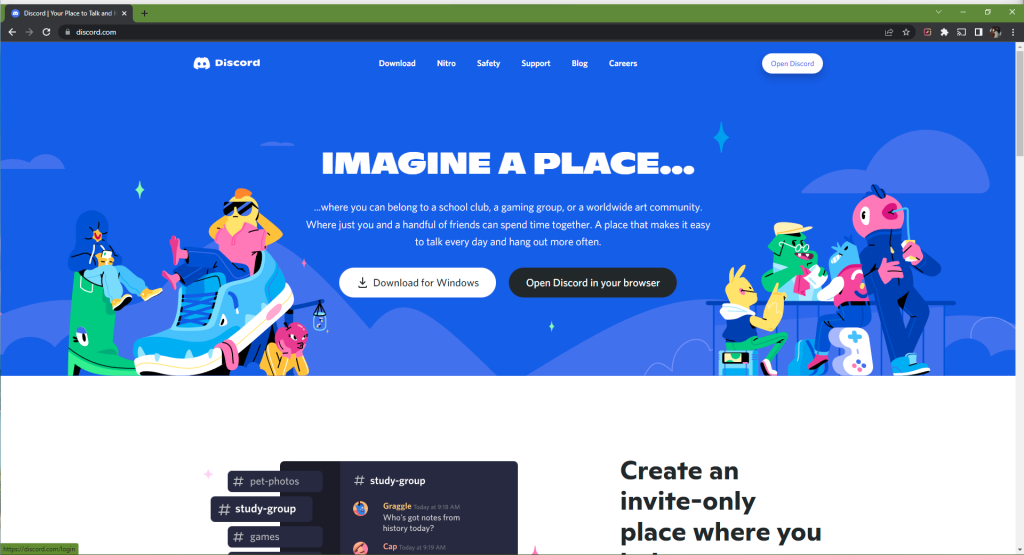 Changing platforms can be a viable option for you if you are still dealing with the same problem at this point. So, for example, if you mainly use the Desktop app, try to see if you can access Discord Messages by using the web version or vice versa.
Fix #9: Check the permissions.
Each Discord server or group is managed by admins. These admins usually want to keep everything under control and they sometimes limit access to messages to some members in order to manage spam or overcrowding.
If you are not getting messages only on a party server, it's possible that your account may not be given permission to view messages. Try contacting the admin of that server so you can view all the messages.
Fix #10: Use Mark as Read.
A neat trick shared by one Reddit user to fix this error message is to select the Mark as Read option when you right click on a channel name. Then, once you've done that, you simply have to wait for a couple of minutes in order to view messages.
Fix #11: Use a VPN.
Discord may be free and available around the world but some countries ban it. If you're in a country that doesn't allow Discord, try to see if you can use a Virtual Private Network or VPN to circumvent an IP address restriction.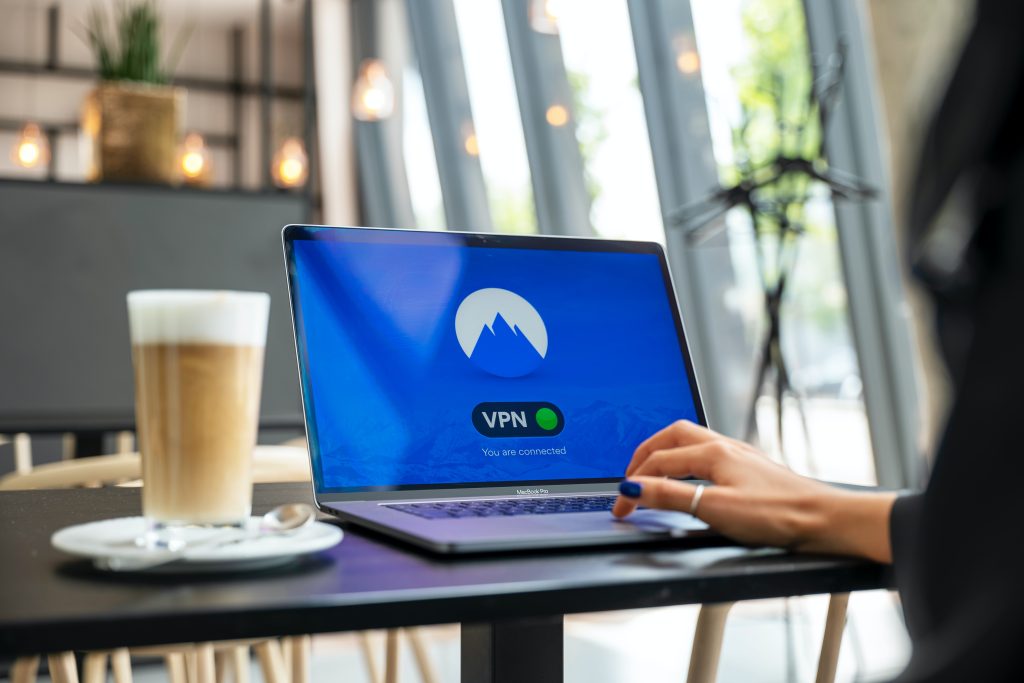 Sometimes, Discord may also block users using certain IP addresses or excessive usage so a VPN can be a temporary remedy for such a situation as well.
Fix #12: Reinstall Discord.
The last thing that you want to do in this situation is to reinstall Discord. This can be an effective solution if the cause of the problem is a deeper software issue, or if there's a problem with the installation for the Desktop Discord app.
Keep in mind that this solutions is only recommended for those using the Discord app on their PC. If you're mainly using the phone or web version of Discord and you're getting the Messages failed to load error, there's no need to delete and reinstall the Discord app.
FAQs
What are the causes of Discord "Messages failed to load" error?

There are many reasons for this problem. For some people, this error is due to a Discord server issue while others may encounter it because of a bug in the Discord app, browser, or their device. Others may experience this error messages mainly due to their unstable internet connection. 

Is there a Discord bot that sends messages?

There are many Discord bots that can send messages to make your community or server more entertaining and engaged. 
Some of the popular messaging bots include MEE6, ProBot, Dank Memer, Voicy, Musibeth, Quillbot, Spixx, and more.
OTHER INTERESTING ARTICLES YOU MAY LIKE: