This post will help you wipe out temporary internet data that are cached on the Note 20 Samsung Internet app. Here's an easy guide for you to delete browsing data on the Galaxy Note 20 Samsung Internet browser.
Clearing Browsing Data on Samsung
Every time you browse the Internet, your browsing data is cached in your browser. By doing so, the browser will be able to quickly access the same data locally from across the internet. However, temporary internet data particularly the ones with corrupted segments can also result in the browser app's depreciating performance. This is when site login problems and other relevant errors begin to manifest.
To prevent and resolve such problems, regular clearing internet files and data is recommended.
In case you're wondering how to get this done on your new Note 20, I've laid out a step by step walkthrough for you to follow.
Here's how you delete browsing data on the Note 20 Samsung Internet browser.
Easy Steps to Delete Browsing Data on Samsung Internet App
The following steps will delete temporary internet files and browsing data that are stored on the Galaxy Note 20 Samsung Internet browser.
1. To get started, tap the Samsung Internet browser icon at the bottom of the Home screen.
Doing so will load up the browser app.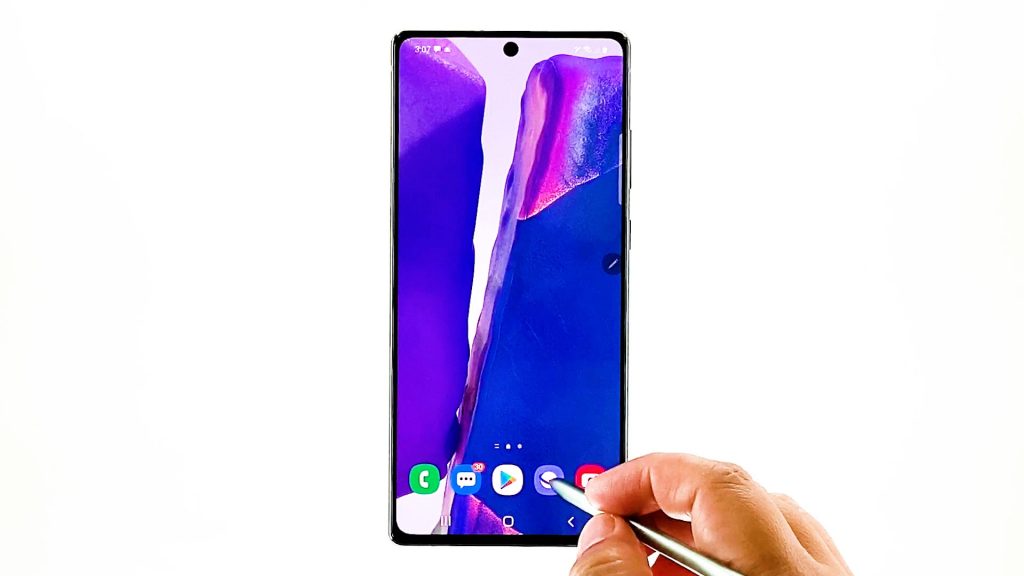 If you don't see this icon on your Home screen, then you will need to access it from the Apps viewer or Apps screen. Just scroll up from the bottom of the Home screen to launch the Apps viewer then find the Samsung browser app icon.
2. While on the Samsung browser app's main screen, tap the menu icon represented by three short horizontal lines located at the bottom-rightmost corner.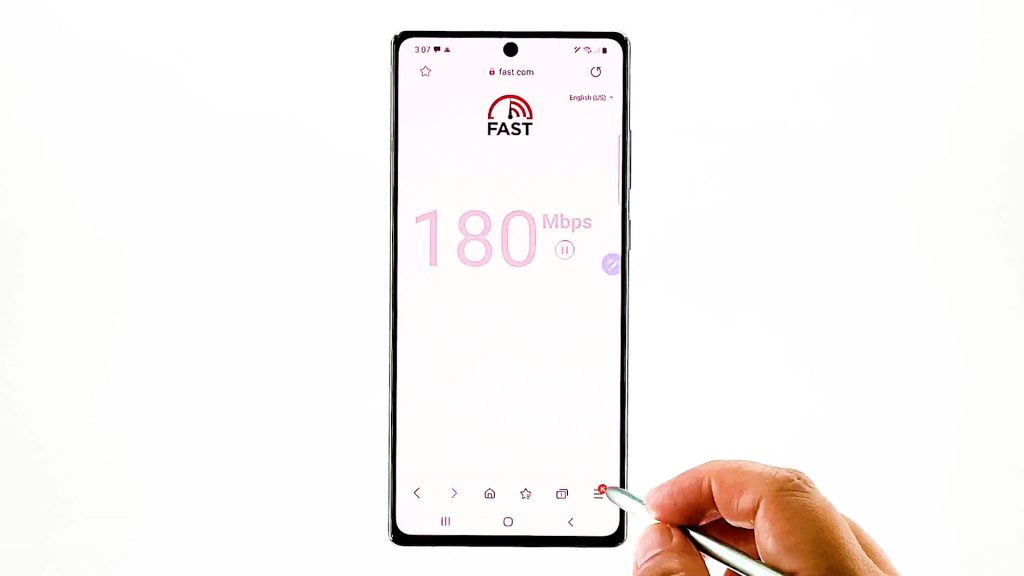 A pop-up menu with the main browsing controls will appear.
3. Locate and then tap the Settings icon to proceed.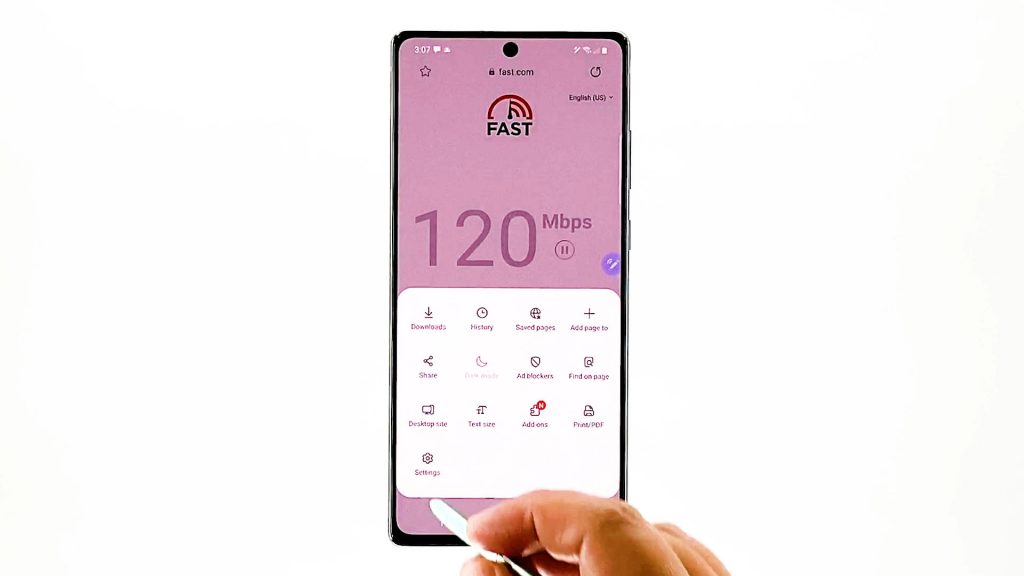 Another window opens, highlighting the basic and advanced internet settings you can use and manage.
4. Scroll down to the Advanced section and then tap Privacy and security.
Relevant features will load up on the next display.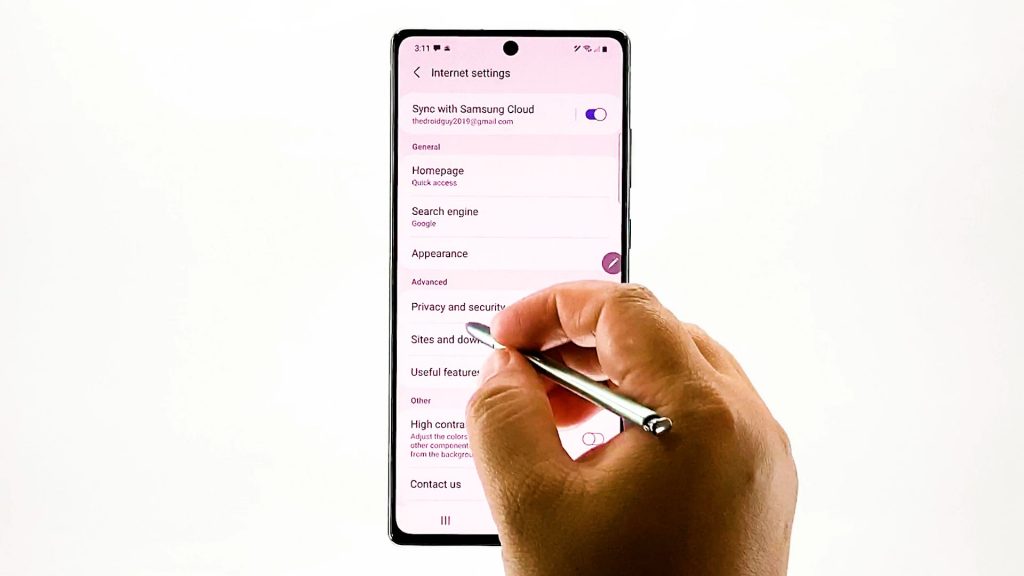 5. Scroll down to the Personal data section. Then, tap Delete browsing data.
A pop up menu prompting different browsing data to delete will appear.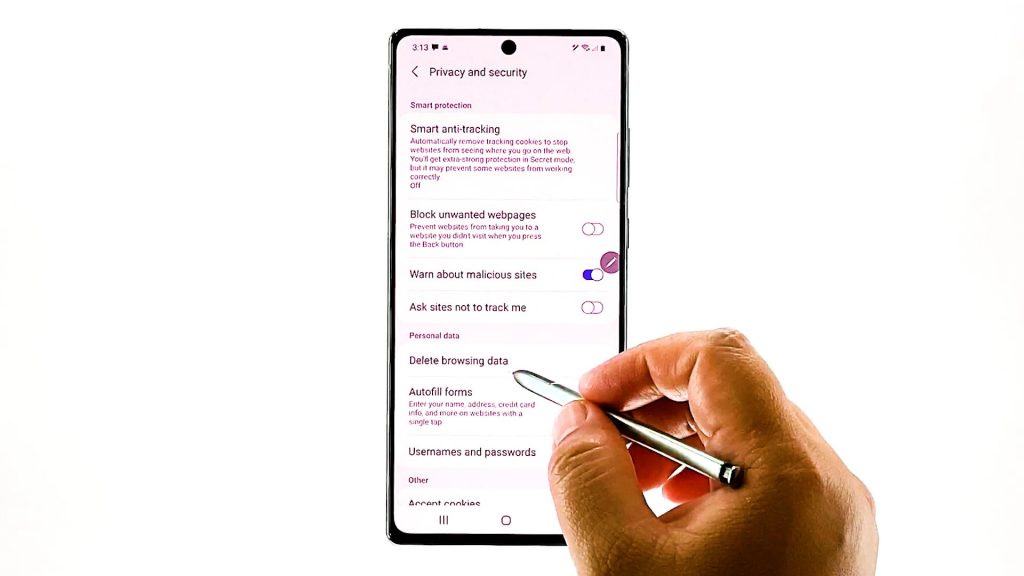 6. Tap to mark the radio button before the data type that you'd like to remove.
If you want to keep site logins and passwords, auto fill data and other relevant information, just leave them unselected.
All selected data should have a checkmark before them.
7. Once you're done selecting browsing data, tap Delete.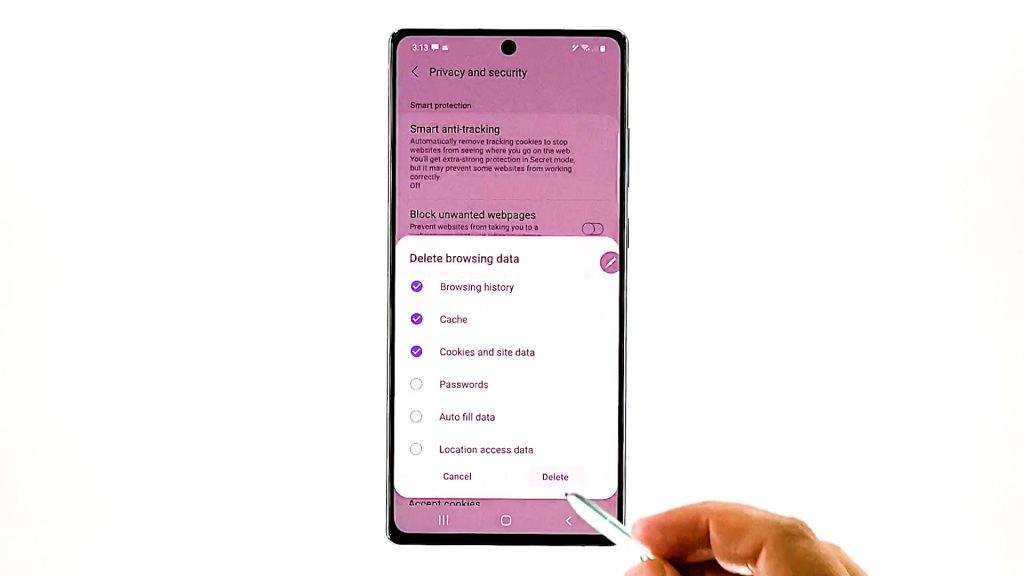 The browser will then start deleting the selected browsing data.
A confirmation label will appear beneath the display once all selected temporary internet files and browsing have been deleted successfully.
And that's all about deleting browsing data on the Note 20 Samsung Internet app.
What Type of Data Are Deleted?
All your browsing history, websites and shortcuts to pages are then removed from the browser app's cache. The same thing goes for cookies and site data that are created by the websites you've visited, downloaded files, site settings and website permissions. The ones you haven't selected will remain.
When to Delete Browsing Data?
As mentioned earlier, clearing internet cache and browsing data on a regular basis is recommended regardless of which type of browser in use. This is imperative to evade from any potential browsing issues from random site crashes, slow browsing, and other internet problems.
Hope this helps!
More Video Tutorials
To view more comprehensive tutorials and troubleshooting clips on different mobile phones and tablets, feel free to visit The Droid Guy channel on YouTube anytime.
You might also want to read: