Epic Games has just given away Control as a free game this week and just like that, there's a significant number of players reaching out to us right away about it crashing and failing to launch on their computer. While this is not indication that the game or the Epic Games version is buggy, it does point out the fact that many people may be having a hard time enjoying it due to various other reasons that are entirely not the fault of the developers.
In this troubleshooting guide, we'll show how to fix the crashes.
How to fix Control crashing on Epic Games
These are the several possible fixes that you can do if Control keeps crashing on you:
Solution #1: Check the system requirements.
Crashes can sometimes happen if the PC can't allocate enough resources, or when a certain hardware component does not meet the system requirements. For example, if your graphics card is old, or weaker than an NVIDIA GeForce GTX 780 / AMD Radeon R9 280X, you'll most likely suffer slow performance and frequent crashes upon loading.
Control is visually demanding and you need a decent gaming rig to even play it on its lowest display settings. Make sure that you check if your PC can handle all the hardware requirements as detailed below:
Minimum system requirements
OS: Windows 7, 64-bit
Processor: Intel Core i5-4690 / AMD FX 4350
Graphics: NVIDIA GeForce GTX 780 / AMD Radeon R9 280X
RAM: 8 GB
DirectX: DX11
Recommended system requirements
OS: Windows 10, 64-bit
Processor: Intel Core i5-7600K / AMD Ryzen 5 1600X
Graphics: NVIDIA GeForce GTX 1660/1060 / AMD Radeon RX 580 AMD | For Ray Tracing: GeForce RTX 2060
RAM: 16 GB
DirectX: DX11/DX12
If your PC does not meet the minimum system requirements at all and you're experiencing crashes all the time, consider upgrading your hardware first before doing any other troubleshooting.
Solution #2: Update the graphics drivers.
If your PC has the required hardware but Control continues to crash frequently or if you can't launch the game at all, the next step that you want to do is to ensure that the graphics card receives the latest driver updates.
Use any of the links below to know how to update your video card or display adapter: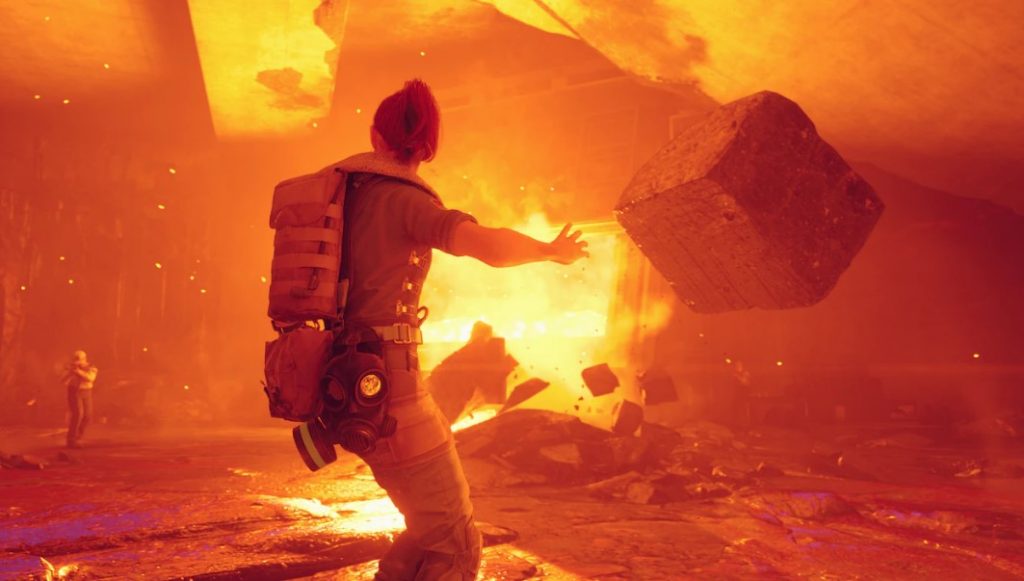 Solution #3: Tweak the graphics settings.
As mentioned previously, you may be unable to launch the game if the graphics capabilities of your PC is limited, or does not support the game. If the game seems to load normally though but suffer from lag, poor performance, or if it keeps stuttering, it may be due to an issue with you running Control in high graphics settings. You can go into the game Main Menu and lower the Display settings. Try to run the program in low settings at first and slowly work your way up until it runs smoothly. Alternatively, you can tweak the display settings of your display card by using its special program such as the NVIDIA Control Panel or similar to achieve this goal.
Some gamers also find running Control on Windowed Mode instead of fullscreen mode effective in eliminating crashing issues.
Solution #4: Run the program in compatibility mode.
If Control still keeps crashing after lowering down the game settings, try to check if running it on compatibility mode will help. This is especially helpful if you have a Windows 7 or older OS. Here's what you want to do:
Find the installation folder of the game and right click on your game launcher.
Select Properties.
Select the Compatibility tab.
Under compatibility mode, check Run this program in compatibility mode for.
Select your OS from the drop-down menu.
Launch the game and check for the problem.
Solution #5: Close other apps.
If your PC is not primarily designed for gaming, it may be struggling to run Control. Try closing other programs that are running in the background like your web browser, security software, and other programs that are not necessary.
Solution #6: Repair the game files.
In case the problem is caused by damaged game files, you can try to use the Epic Games launcher's Verify tool to fix them. Here's how:
Close the game(if you're running it).
Open Epic Games app.
Select Library on the upper left.
Below the game tile, click on the three-dots.
Select Verify.
Wait for the process to finish.
Launch the game and check if it still continues to crash.
Solution #7: Reinstall Visual C++ Redistributable.
Some gamers have reported that reinstalling the Microsoft Visual C++ Redistributable package helped.
Visit the official site to get the latest Microsoft Visual C++.
Solution #8: Download and install the game again.
The last fix that you must try is to download and install the game. This can be an effective fix if the cause of the problem is buried within the software or with the OS and are beyond the reach of the solutions above.
OTHER INTERESTING ARTICLES:
Visit our TheDroidGuy Youtube Channel for more troubleshooting videos and tutorials.