Parental Controls is one of the most important features that adults commonly use when they have kids who play on the gaming consoles at home. As the feature sets boundaries and limitations, it is best to block kids from changing Parental Control on PS4. In this guide, we will provide different ways to prevent your children from accessing the said settings.
How to Block Kids from changing Parental Control on PS4
As some kids have a tendency to access the Parental Control settings to adjust restrictions being set for them on the Playstation 4, it is highly recommended to activate the methods given below. These three different methods will secure the Parental Control Settings and block kids from making adjustments.
Create a System Restriction Passcode
To prevent kids from changing the set Parental Controls, parents can set a system restriction passcode on the Playstation 4 console. When enabled, no one can access the settings without their knowledge and permission. Ensure to create a code that is hard to guess by anyone but you can easily remember. Below are the steps on how to activate the feature:
Access Settings on your PS4 console.
Select Parental Controls/Family Management.
Select PS4 System Restrictions.
Enter the default passcode: 0000.
Choose Change System Restriction Passcode.
Enter the new four-digit code that you have created.
Re-enter the new code to confirm the changes.
Add a Login Passcode on Every Accounts
Parents can also set a login passcode on accounts available on the gaming console. The login passcode when enabled will prevent kids from using other accounts that don't have PS4 system restrictions.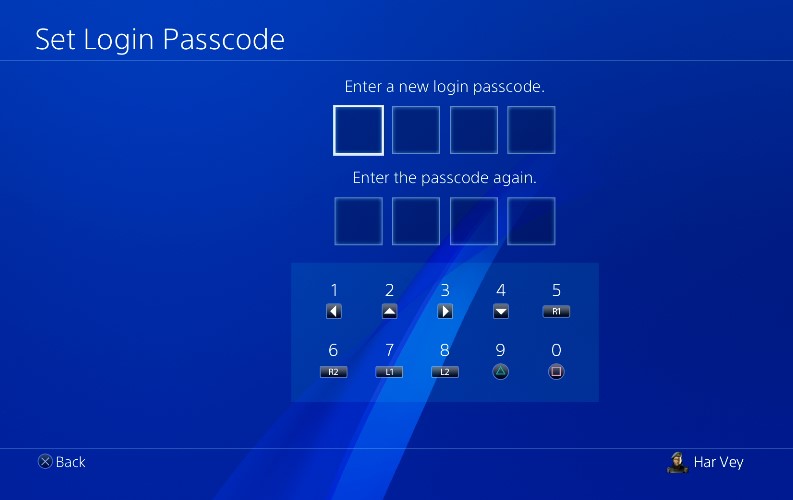 Go to Settings from the Main Menu.
Select Login Settings.
Select Login Passcode Management.
Create a four-digit code which will serve as your Login Passcode.
Enter the passcode again to confirm.
Restrict New User Creation and Guest Login on PS4
Aside from setting up passcodes on the account as mentioned above, you can also disable the creation of new users feature on the console. This is to ensure that your kids will not create a new account or use a guest login that doesn't have any set parental controls. To be able to do this, you need to login as the family manager on the account. The Family Manager is the one who sets up a Family account on your Playstation.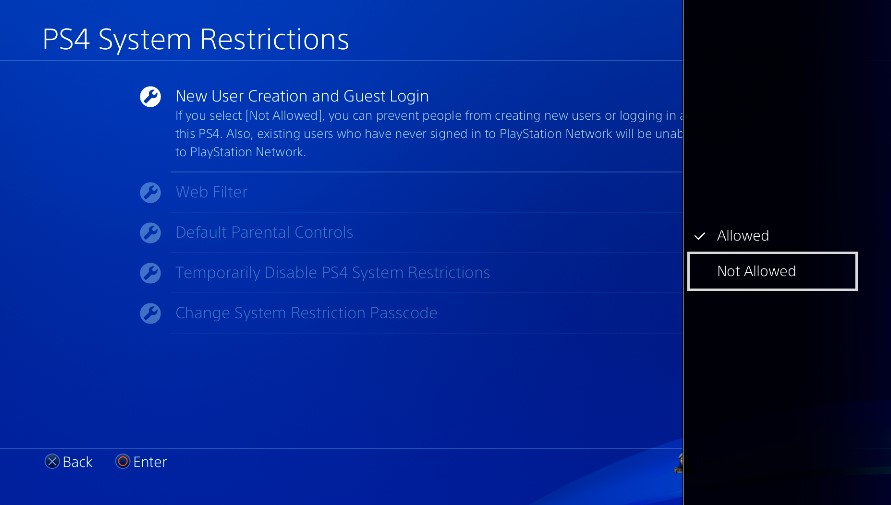 Go to Settings.
Select Parental Controls/Family Management option.
Select PS4 System Restrictions.
Choose New User Creation and Guest Login.
Select Not Allowed.
Once you have completed these steps, your kid can only use the account assigned for them to play.
FURTHER READING:
Visit our TheDroidGuy Youtube Channel for more troubleshooting videos and tutorials.