This post shows how to reset keyboard settings on the Galaxy S21. Read on if you've messed up your Galaxy S21 Samsung Keyboard and need help restoring its default settings.
Samsung Keyboard Reset
Just like other Samsung smartphones and tablets, the recently rolled out Galaxy S21 also sports a customizable keyboard. Thus users of this device who don't like how the default keyboard works can do some tweaks and change the settings to make the keyboard work and look as they desire.
However, there is no guarantee that the end result is always fine. As a matter of fact, a lot of people have ended up having a glitching or unresponsive keyboard after modifying the default settings.
Should you bump into the same issue or end up screwing up the Samsung keyboard on your new Galaxy S21, then restoring its default state can be deemed a potential solution.
Here's how to reset the S21 keyboard and restore its default settings without affecting other apps and system data.
Easy Steps to Reset Keyboard Settings on the Galaxy S21
The following steps could not be executed if the device is unresponsive. For unresponsive devices, performing a force restart would be necessary beforehand. Once the device is back up and responding properly again, you may go ahead and proceed with the keyboard reset.
1. To get started, swipe up from the bottom of the Home screen to access the Apps viewer.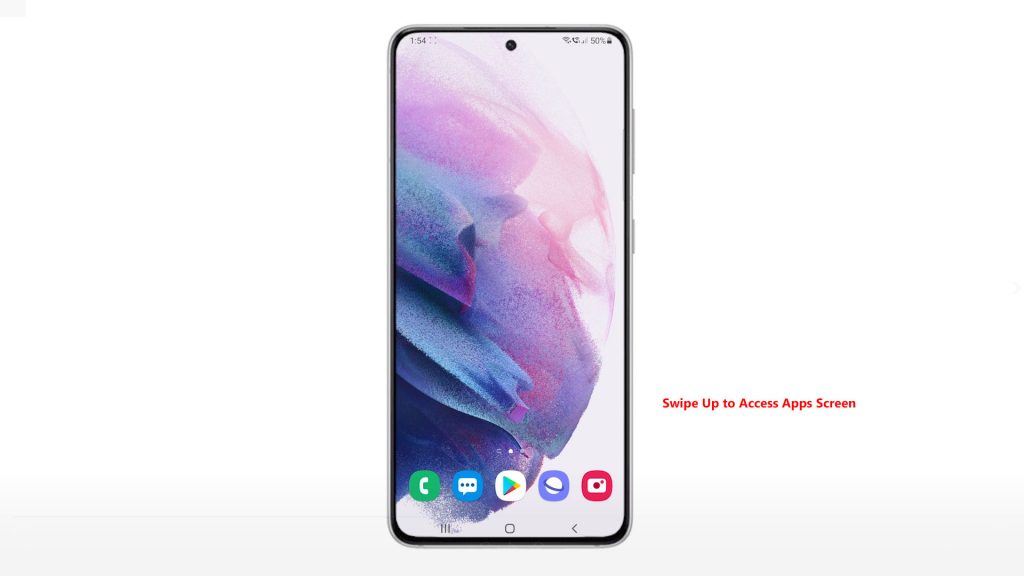 On the Apps viewer, you will see different app icons or shortcut controls.
2. Tap the Settings icon to continue.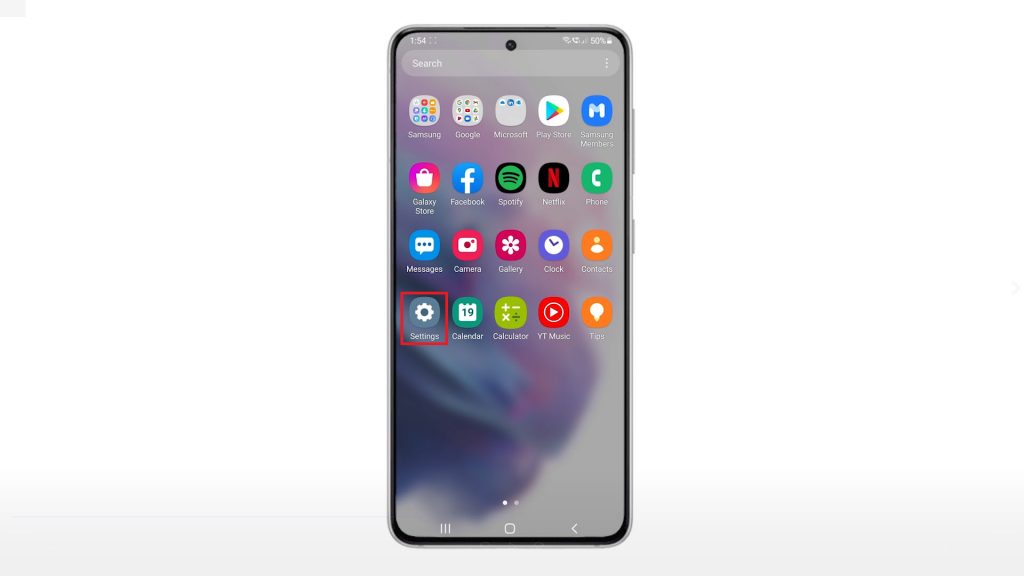 Doing so will launch the main settings menu of your phone. Here, you will see a list of all the basic and advanced features you can activate and manage.
3. Scroll down or up to view more items. Then, tap General management.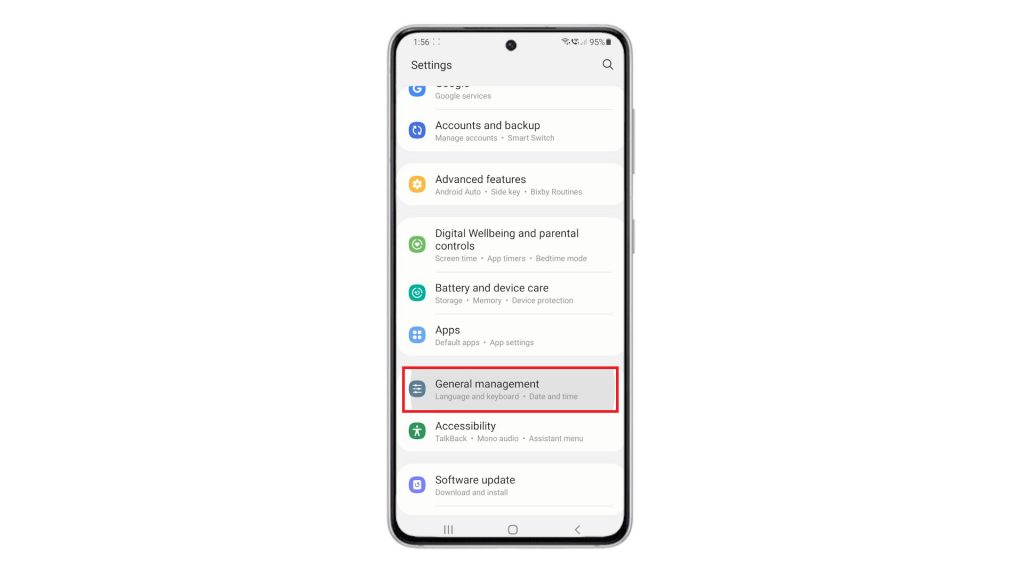 Another menu opens, loading up general settings and features including language, text to speech, date and time, keyboard settings and more.
4. To manage your phone's keyboard settings, tap Samsung Keyboard settings.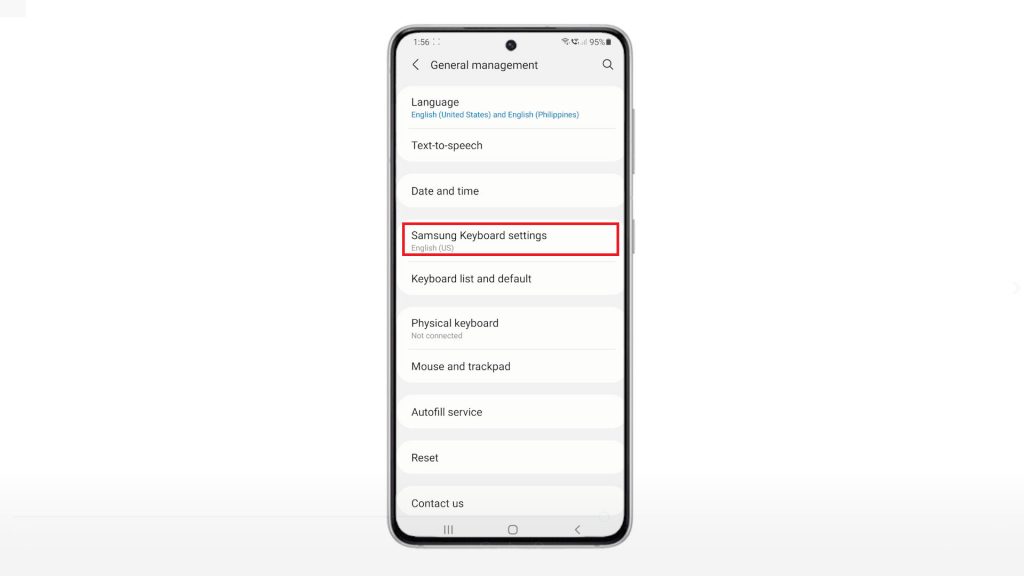 Relevant settings and options will populate the Samsung Keyboard menu.
5. Scroll down or up to view more options. Then, tap the command to Reset to default settings.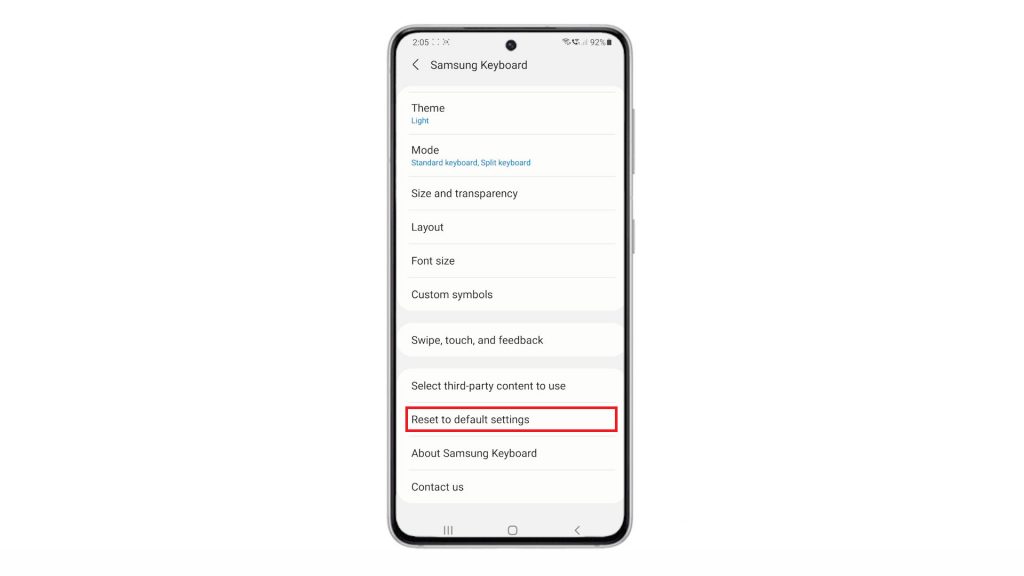 The keyboard reset menu opens next. Here, you can see two main commands.
6. To erase custom keyboard settings, tap Reset keyboard settings.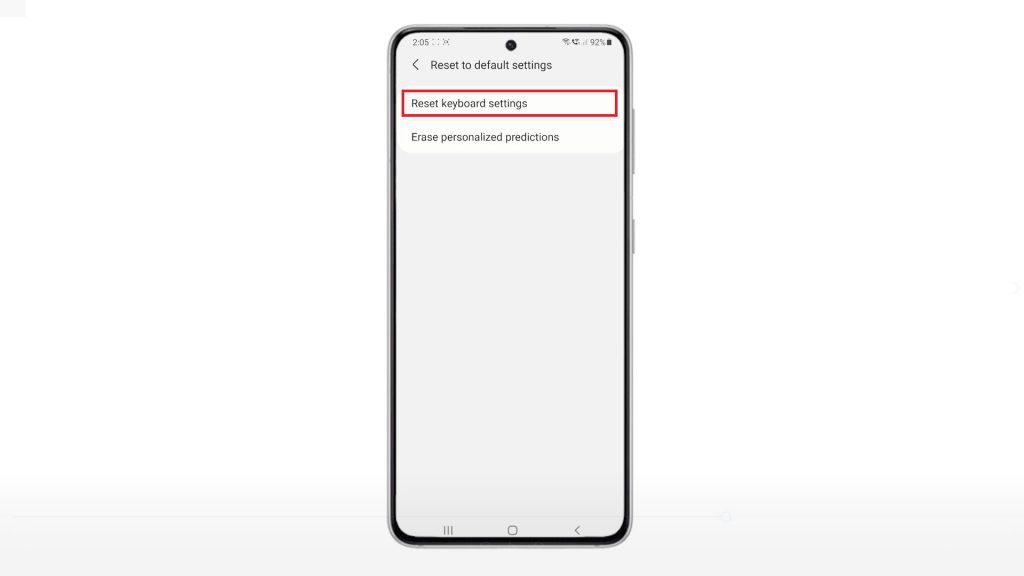 A pop-up message will appear beneath the display, asking if you want to reset keyboard settings.
7. Read and review the message and then tap Reset to confirm.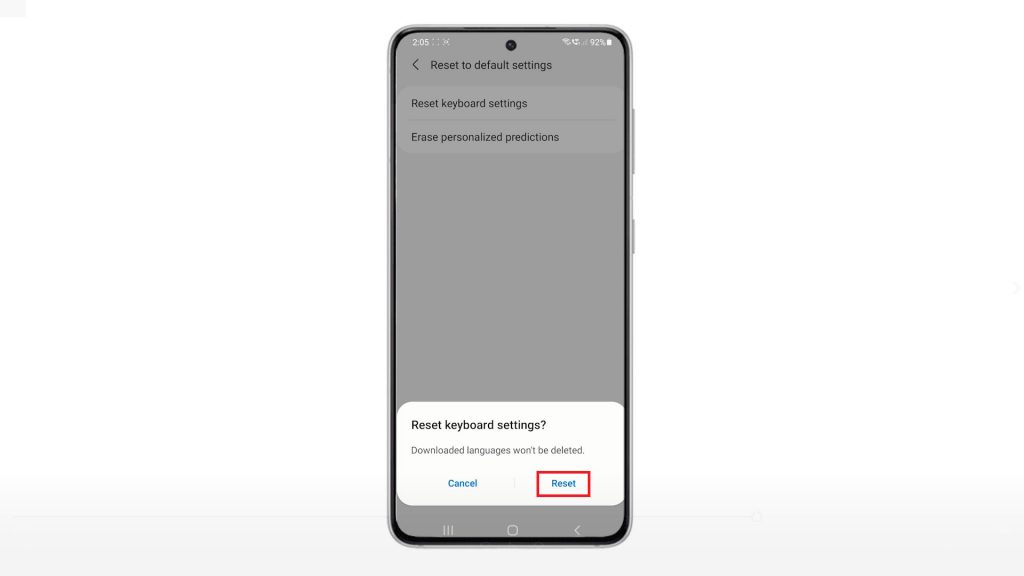 The phone will then instigate keyboard reset.
The keyboard settings reset confirmation will appear shortly at the bottom of the display. That's an indication that the reset is finished. By then, the Samsung keyboard should already be restored to its original state.
You can also erase personalized predictions if you want. Just tap the command to erase the personalized data that's used for word predictions.
And that's about resetting the S21 Samsung Keyboard and restoring its default settings.
Don't forget to update
Also keep your device software up to date. Software updates usually embed new and enhanced features as well as security patches that will keep built-in services including the preloaded Samsung keyboard in good shape.
Hope this helps!
More Video Tutorials
To view more comprehensive tutorials and troubleshooting clips on different mobile phones and tablets, feel free to visit The Droid Guy channel on YouTube anytime.
You might also want to read: