WatchSeries is an excellent place to watch TV series and TV shows for free online. However, due to restrictions some of WatchSeries' servers have been taken down, meaning that you will no longer be able to access it to watch TV series and TV shows online.
Fortunately, there are a few decent alternatives out there that can make life easier to some degree. As you would know, not all alternative offerings have the best lineup of free online TV shows or TV series. Keeping this in mind, we have decided to pick some excellent free online WatchSeries alternatives for your viewing pleasure.
Best WatchSeries Alternative

1. Crackle
This is undoubtedly among the top alternatives to Watch Series in the video streaming space, and it also holds the benefit of being completely free and legal. This service is owned by Sony Pictures, which means you will likely find some older movies produced by Sony for free. In addition to this, users will also find some original content on this particular platform.
As you probably guessed, Crackle does have a bunch of ads, which is how Sony manages to keep the entire operation afloat. However, ads are something that Watch Series users are pretty accustomed to, so this won't necessarily prove to be a deal-breaker for many. The best part about Crackle is that users don't need to sign up to start watching content. Although creating an account lets you know which shows you've already watch while also gaining some other handy controls.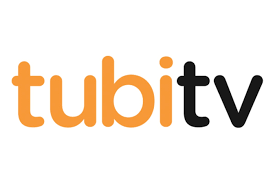 2. Tubi TV
If you're looking for one of the best WatchSeries alternative in the market, Tubi TV is an excellent place to start. It offers all the essential features of a free streaming site along with an impressive interface as well as a long lineup of TV shows and TV series from across the world.
We also like the fact that it offers excellent speed for all its content, though it is recommended to use it with a high-speed VPN provider to get the best speeds based on a geographical location. In addition to finding some popular TV shows, Tubi TV is also excellent for discovering shows or movies that you probably haven't heard of before.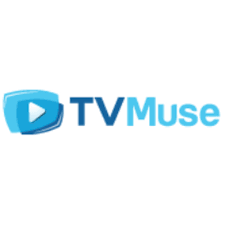 3. TV Muse
Though this follows the same process as the WatchSeries alternative we mentioned above, it does come with a few distinct differences. Firstly, those that use adblockers will be disappointed to know that TV Muse can bypass that easily. Further, there are a bunch of pop-ups that can irritate some viewers.
However, this is mostly expected from a free online streaming sites, so we won't hold it against TV Muse. As for the available titles, the collection is pretty large. As you would expect, TV Muse is completely free to use, and doesn't require user's personal information to access the free movies and TV series.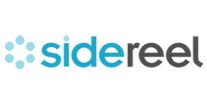 4. Sidereel
Sidereel has the advantage of having a large library of TV shows and TV series which caters to almost every viewer out there. What makes this offering stand out, however, is the presence of a social aspect which allows users to leave their reviews for a show.
However, some of these features will require the user to sign up to the service, making things a little complicated for those that are unwilling to share personal information online. While the trending TV shows are shown on top, you can also search for movies or TV shows based on the genre, among other filters. This is certainly among the best alternatives for WatchSeries given the number of features it brings to the table.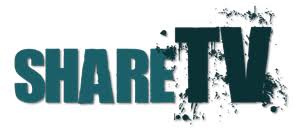 5. Share TV
Share TV is an excellent alternative to offerings like WatchSeries, and the best part is that it's completely free to use. Though it has a bunch of ads to sustain itself, users will find that Share TV performs pretty much on par with other WatchSeries alternatives.
You can watch a bunch of movies and TV series online and movies on this platform, putting this among sites like Watch Series.We also like the fact that the site is designed pretty neatly with a sidebar giving access to all the core options available on the site. There's also a search bar on top of the site to help you get to the movies or TV shows you're looking for. This site also has a decent collection of anime.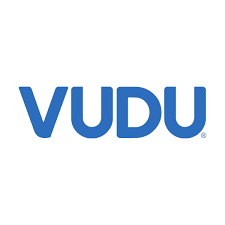 6. Vudu
Vudu is one of those platforms where you can find almost anything, be it your full length movies or favorite TV shows that you want to watch making this pretty much like WatchSeries but perhaps better. The best part is that this is an extremely polished streaming site which makes accessing all the movies/TV series fairly easy and straightforward.
There's a large lineup of free movies and TV shows to watch on Vudu, although all of them are supported by ads. Alternatively, users can also buy or rent movies using Vudu, thus offering something for everyone. If you're lucky, you may even find some of the latest TV shows or series for free on Vudu. We were also impressed with the HD quality video available on the platform.
To help with the discovery of new movies and TV shows, Vudu also offers a decent set of filters to show you videos related to a specific genre. The best part is that Vudu is supported all over the world, including the U.S., so you can get to watching full length movies or TV series right away. Interest users can also download the Vudu Android and iOS app for free.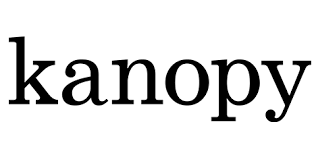 7. Kanopy
This service is designed specifically for college students or educators in the U.S. To gain access to this site, all you have to do is provide your public library address or the name of your university in case you're a student or professor. While these limitations make it inaccessible to a large section of the global audience, users in the U.S. can always watch TV shows or movies for free.
The user interface is designed in a way that users will require to sign up or sign in before enjoying content, so you may want to pull up your library card right away to get started with Kanopy. In terms of available movies and TV shows, Kanopy offers high-quality award-winning documentaries as well as films. The project is supported by American public libraries and universities. Though this may not be the most convenient alternative to Watch Series, it certainly is among the best.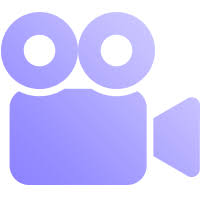 8. MoviesJoy.To
This is a globally available Watch Series alternative that has been around for quite some time now. It has an excellent user interface along with a ton of free TV shows and movies. While it's pretty similar to sites like Watch Series, it does have some hidden TV series that you may not come across elsewhere.
The providers of MoviesJoy.to have an Android app, though it is only available in the form of an APK, which will require manually flashing the app onto your phone. The site has a trending section on the home page which shows the movies and latest TV series that are offered in HD quality.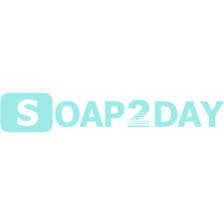 9. Soap2Day
This is yet another free to use site like Watch series that helps you watch a TV show or TV series online. Naturally, there are movies available as well. The provider specifies that although all the videos are free and requires no sharing of email information or a lengthy sign up process, it does come with a few ads.
As the name indicates, this site is also excellent for finding your favorite soaps and movies. We also like the fact that users can search for their favorite movies or TV series like on streaming websites. If you're looking for a Watch Series alternative, be sure to give this one a try.