Wish is one of the most popular sites for online shopping. It rose to prominence thanks to its simplistic user interface while also making it easy to find practically anything you can buy online. However, customers should also know that there are several apps and sites like Wish that can offer you a wide range of products to choose from.
One of the primary reasons you should check out sites or apps like Wish is so that you have more options to choose from while also helping with price comparisons. As you probably guessed, almost every shopping site out there, including Wish comes with a mobile app for Android and iOS devices.
This offers more convenience to the users as they can shop for their favorite products by simply opening an app on their smartphones. So which are some of the best sites like Wish? Well, there are plenty of options out there depending on your location.
This is why we've decided to talk about some of the best shopping sites and apps like wish you can come across in 2023. We will go through some of the best-known e-commerce or shopping sites that serve as alternatives to Wish. Each site comes with its unique set of promotions and the best deals, so be sure to have a closer look at all offerings.
11 Best Shopping Sites and Apps like Wish in 2023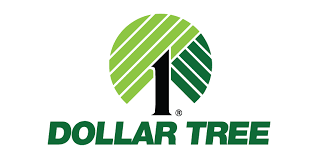 Dollar tree is one of the most well-known online shopping stores out there which provides an online alternative to your dollar store. As the name indicates, you can get practically everything on this site for just a dollar with several items and options to choose from. The site runs a wide range of promotions all year long and also offers convenient features like site-to-shop or even doorstep delivery.
Further, Dollar Tree also makes replacing or returning items fairly easy. Some say that even with home shipping fees, this option ends up being cheaper than Wish, making this one of the best Wish alternatives out there. If you're looking to save costs or compare prices with Wish, we highly recommend you to check out Dollar Tree.
The user interface is pretty decent and all the categories and sub-segments are laid out perfectly well. Since everything is just $1, you may find a thing or two that you want for yourself. Customers are recommended to use the store locator feature on the website before opting for in-store pickup. This is easily one of the biggest collections of affordable products which makes this one of the best websites like Wish.
This is yet another website like Wish that aims to provide something for everyone. Though Light In The Box doesn't have a catchy marketing strategy like Dollar Tree, they do have a wide range of products to choose from. However, this website offers an incentive for customers to keep shopping using reward points. Customers receive 1% of the value of the transaction back to spend on their next visit.
The portfolio is pretty wide and includes everything from beauty products to wedding dresses as well as toys and electronics. This website manages to keep the prices low thanks to the manufacturer-direct model which basically cuts out the middleman. This service also runs regular promotions and deals, so customers always have the opportunity to save big each time they buy on this shopping website.
Light In The Box also has mobile apps for Android and iOS users, allowing you to view their catalog on the go. At any given time, this site offers big discounts on products while also providing a dedicated segment for products under $9.99, and there are quite a few to choose from. This e-commerce retailer offers free shipping on purchases over $39.99. This website is pretty similar to Wish in terms of its approach to deals.

Gearbest is among the best Wish alternatives out there, and with good reason. This has been the most trusted online shopping site for millions of users over the past few years, and it continues to be among the popular shopping websites. Gearbest sells a broad range of products including and not limited to beauty, fashion, electronics, as well as home improvement, and tools.
Moreover, Gearbest is also highly recommended for third-party merchants who want to sell products to a global audience. It's worth mentioning that while some items are available locally, some may need to be shipped from other regions. This means that delivery times for your products may take longer than usual. This e-commerce retailer also offers free shipping on eligible products.
Moreover, Gearbest also has a decent returns policy for almost all of its products accompanied by a warranty for eligible products on its list. There's never a bad time for deals, so Gearbest also hosts some of the best deals online which are worth checking out. Gearbest also has an Android and iOS app available for free. A combination of these features puts this among our favorite websites like Wish.

Also known for its $1 everyday makeup essentials, Miss A is a female-oriented shopping site as you probably predicted. The collections of beauty products are also wide-ranging which means you will likely be spoilt for choice. You can find items like full makeup kits, brushes, or even jewelry, hair products, and even your favorite accessories. Unfortunately, this is where Miss A is somewhat limited in comparison to other websites like Wish.
However, if you use Wish only to get makeup on the cheap, Miss A is probably going to be your next favorite e-commerce retailer. Miss A only has a website with no mobile apps currently available. The retailer provides multiple payment methods to choose from. Their customer service is also pretty decent with a stellar returns policy for defective products.
All orders on Miss A are shipped under 48 hours as per the company, so it shouldn't be long before your favorite makeup kit arrives in the mail. Miss A ships its products in the U.S., Canada, Mexico, as well as European markets. We highly recommend this website for cheap shopping for your favorite makeup products.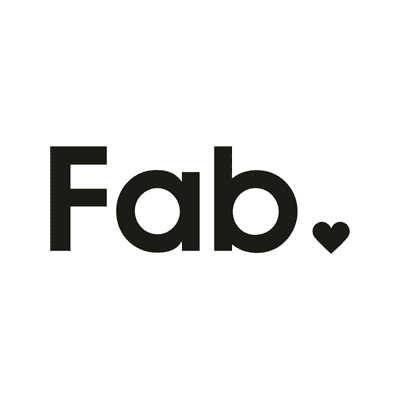 5. Fab
Fab is a shopping website with a sharp focus on home décor, tech, as well as gifts. Users who are interested in purchasing vinyl records or old artwork will find a home on Fab. The user interface of Fab has recently undergone a significant revamp with dedicated sections titled Learn, Think, Train, Hydrate, among others.
Clicking on each option uncovers a wide variety of products, giving you plenty to choose from. It's also worth mentioning that Fab doesn't cover products that we may see on sites like Wish, though we feel this serves a specific niche, similar to Miss A. There are products made for both men and women, so there's clearly no dearth of options on Fab.
This website is also a nice place to get started with yoga training sessions without leaving your home, a move forced by the pandemic, no doubt. Overall, though Fab has a lot of products in its inventory, there's clearly a focus on products related to personal health and well-being, including electronics fitness trackers. So while this may not qualify as a direct alternative to websites like Wish, it certainly is a good option to check out.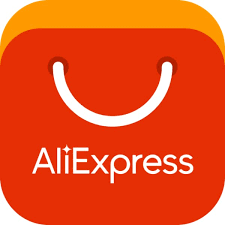 AliExpress really needs no introduction as it is part of one of the world's largest online shopping portals, based in China. It is a subsidiary of Alibaba which has built a popular reputation over the past decade or so thanks to cheap products and as of recently, flash sales. Similar to sites like Wish, AliExpress runs on a network of third-party merchants selling their products all over the world.
What this also means is that you will find practically any product on this portal, making it one of our favorite shopping websites. The catalog includes beauty products, home décor, clothing, toys, as well as a large collection of electronics ranging from home security products to smartphones. AliExpress has a pretty excellent customer service team that can address your concerns 24×7.
They also have a buyer protection policy that safeguards the customer in case the merchant delays or misses the shipping deadline. Free shipping is not always promised with products here, and are sometimes dependent on the overall transaction value.
As for delivery times, given that most of its warehouses are situated in China, it can take up to a couple of weeks at times. There are numerous sales running on AliExpress at any given time, so you're likely to stumble upon a deal at some point. Users can also browse AliExpress items using dedicated mobile apps.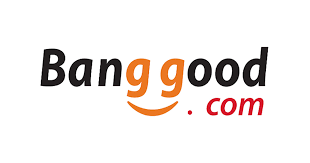 7. BangGood
BangGood has a comprehensive list of products on its website with most items shipped directly from the manufacturer. This site is available in the U.S. and overseas, although products are not always sent from one location given that there are multiple sellers on the platform. Think of BangGood as a viable alternative to sites like Wish but with the added advantage of having more products in its lineup.
This includes electronics, fashion, home decor, security, and several more categories. There are flash deals running on some product at any given point. These are limited period sales that are only valid for a certain time. What makes BangGood even better is the fact that there are additional discounts for new customers to the platform, making it a more appealing prospect overall.
This retailer also allows customers to make bulk purchases for some of the products. This can help eliminate the additional shipping costs if you only have one or two items to get. Those seeking to resell products from BangGood can get a volume discount if they purchase at least 300 units of a particular item. BangGood also lets you pre-order products that may be out of stock. thus letting you get your favorite item when it is back in the warehouse. This e-commerce retailer supports all major debit/credit card providers.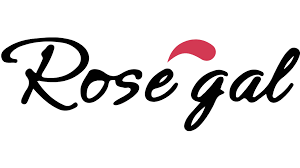 Unlike other websites that serve as alternatives to Wish, Rosegal is focused strictly on clothes for men, women, and children. It also has a large collection of shoes, accessories, and even costumes for kids. The best part about Rosegal is that most products are very easy on your wallets, which means you will find products starting as low as $1.
Customers will also like to know that this site carries almost the same kind of items as Wish, so there's barely anything to distinguish between the two in that regard. The most interesting aspect about Rosegal, however, is the fact that orders over $59 qualify for free shipping in the United States, which is something that we can't tell about a lot of websites like Wish.
There's also a very flexible returns policy accompanied by a helpful customer support team to make life easier for the buyers. Naturally, Rosegal also has some exciting deals on items that you may not find on the Wish app or related websites. This retailer also has a decent Android and iOS app which has the entire catalog found on the website. The app can also be used to track the progress of a recent order. The retailer mentions that most products are usually shipped out within 8 to 14 days to U.S. addresses.

Popularly known as DX.com, DealExtreme is yet another mainstay among online shopping websites. It covers a broad range of products including smartphones, garden equipment, televisions, clothing, shoes, bags, and a whole lot more. What makes DealExtreme really stand out among other online shopping websites is its dedicated 99 cents section on the website. Every product sold in this section will only cost $0.99.
The retailer also has flash deals from time to time which helps you save a ton of money on otherwise expensive products. There's a section called "Volumerate" for bulk buying wherein DealExtreme will offer low prices for those getting items at a particular volume. Customers ought to know that while some products may ship out of the U.S., the retailer has a warehouse in the U.S.
On average, customers shouldn't see a shipping time of more than 14 days on most products, though some internationally shipped items will understandably take longer. If you're looking for an alternative to Wish that offers great deals on a broad range of items, DealExtreme is your best bet.
10. Jane
Jane is a dedicated site for daily boutique items, and it has a lot of options to choose from. While clothing is one of its most popular selling items, Jane also has kids' products including toys, as well as jewelry, shoes, home improvement tools for the kitchen, bedroom, or general decor, and several other categories. The makers of Jane also offer something for pets, something that we don't see a lot of on other websites.
Similar to other sites we've talked about, Jane relies on individual sellers to ship their products. Since most merchants are based locally, American customers should see a relatively lower shipping time as compared to other retailers. Expectedly, users can also download the Jane app from the Google Play Store (Android) or the iTunes App Store (iOS).
Makers of the app also have a bunch of great deals ongoing from time to time, so customers are advised to check them out. Further, the Jane Rewards program aims to provide an incentive for the customers to keep buying from the site. Each customer gets a certain amount of points for every purchase they make, thus helping you save money in the long run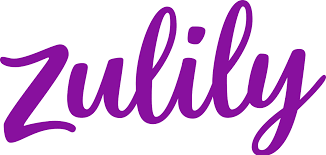 Zulily is an excellent online shopping source for those seeking a viable alternative to Wish. Customers will find clothing, gifts, toys, electronics, sports items, books, and a whole lot more. Zulily also offers some DIY and personalized items that you can buy as a gift for your loved ones. This aspect easily puts this among the best Wish alternatives that we have encountered so far.
One caveat with Zulily is that it doesn't allow customers to view their catalog without first signing up to the site. The retailer periodically offers daily deals (also known as Ends Soon) on new arrivals and other products. Free shipping is available on some products depending on their value. The standard shipping time for most products here is 14 to 15 days while expedited shipping is offered on some items.
Zulily also has excellent mobile applications for Android and iOS, putting it on par with other online shopping sites we've discussed so far. If you're looking for exciting deals on some of the best products, be sure to have a closer look at Zulily.