If you use your PC, smartphone or tablet quite a bit, you might've heard the term VPN (Virtual Private Network) once or twice, but might not know how it benefits you. They can actually benefit you quite a bit, encrypting your traffic and giving you the ability to access geo-blocked websites and services, such as Netflix, Hulu, MLB access, etc. Not only that, but they're helpful for accessing office resources and even for torrenting some of your favorite music and movies.
---
At A Glance:

7 Best VPN Apps For Android Devices in 2022
---
Editor's Choice
Our Choice for best VPN is ExpressVPN. We have verified MLB TV works with ExpressVPN, just be sure to use Host name "Los Angeles 3". Get 35% off ExpressVPN here.
There are a ton of different VPN options out there, but not all of them are quality services — some VPNs out there turn your Internet speeds to a crawl, while others will actually improve your Internet speeds. If you follow along below, we'll show you the best VPNs you can get for your Android device right now!
Best VPN Apps For Android

1. ExpressVPN
ExpressVPN is a VPN that makes the connection process easy. Simply launch the app, press the connect button, and you're ready to go! This is a lightning fast VPN that is engineered to keep your privacy secure and protected — you don't have to worry about hackers or advertisers trying to pull your information with this VPN. They don't record any activity or connection logs either.
In addition, the VPN will not only work on WiFi, but will work on 3G, 4G, and LTE networks as well. There are also hundreds of VPN locations across the world that you can access, whether that be in the Americas, Europe, or even Africa!
Sign Up now: Here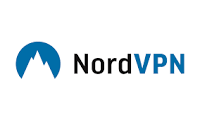 2. NordVPN
NordVPN is the first and best service on our list. Their company goal is to offer free and private access to the Internet — they want to keep your data from hackers and snoopy advertises, and they do this by encrypting your network traffic with 256-bit encryption.
Since a lot of countries block certain websites and some sites are geo-restricted (i.e. serving different content for a different location), NordVPN will let you access these sites on the go by letting you connect to a server in your home country (or another country).
With NordVPN your data is always protected, too. In addition to the encryption we already mentioned, NordVPN doesn't log any traffic, offers DNS leak protection, and even offers an automatic Kill Switch in the even that your VPN connection drops.
NordVPN offers blazing fast speeds, so you won't experience any slowdowns. On top of that, you have 24/7 support available to you, if needed.
Get it now: Here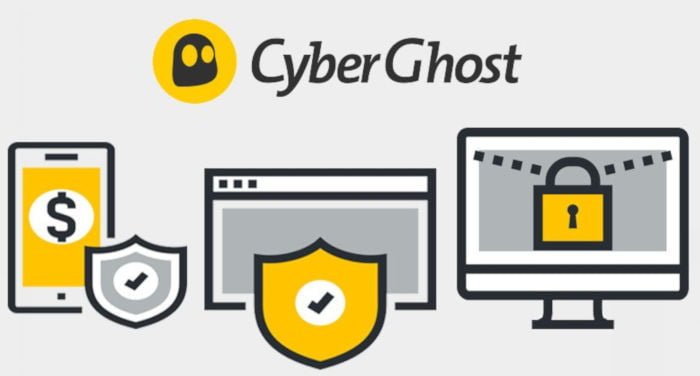 CyberGhost
Last up on our list is the CyberGhost VPN.
You can expect to experience traffic over 256-bit AES Encryption, access to global streaming services, such as geo-blocked Netflix locations, DNS and IP leak protection, a strict no-logging policy, support for all platforms, including Linux, unlimited bandwidth and traffic, as well as a kill-switch feature that keeps your data protected, even in the event of a dropped VPN connection.
Get It Now: here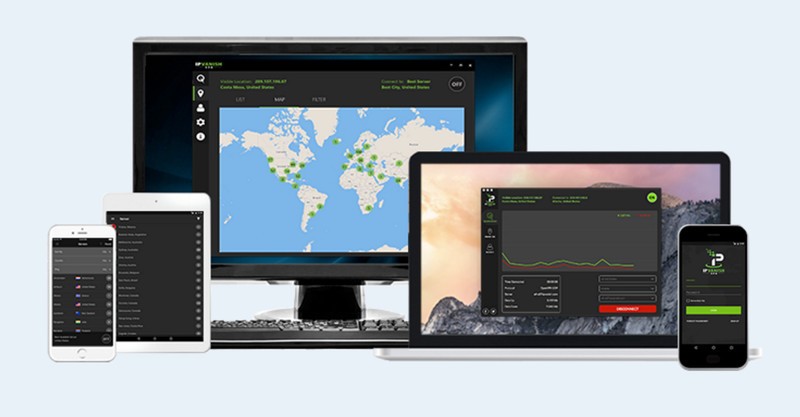 4. IPVanish
NordVPN has a lot of awesome features, but if you're not completely sold on them, IPVanish is the next best VPN you can get for your Android device.
First, they have a lot of great features — between server selection, basic and advanced VPN settings, and multitasking split view, IPVanish gives a lot of control and customization to its users. IPVanish's servers, even in long-range servers, provides great speeds.
You won't notice Internet speed slowdowns. In fact, you might even see your speeds increase, depending on the server you're connected to.
You can expect IPVanish to bring you best in class security as well. While connected up to IPVanish's servers, you can expect to have your standard 256-bit encryption, as well as support for IKEv2, IPSec, and PPTP protocols.
All of this together ensures that your traffic and data stays encrypted while browsing and downloading through IPVanish's servers.
Get it now: Here
5. VyprVPN
If you're looking to upgrade your Internet speed, then you might want to check out what VyprVPN has to offer.
You'll get the traditional security you would expect out of a VPN — 256-bit encryption, support for various protocols, although it does log traffic; however, the developers claim that this is only for troubleshooting and and diagnostics.
VyprVPN is capable of bolstering your Internet speeds — some folks using it on Android are saying that they're getting up to two times the speed as they are on normal Wi-Fi. VyprVPN will cost you some money, but it's super affordable.
Download it now: Google Play
6. TurboVPN
TurboVPN is one of Android's favorite virtual private networks. This one you can use free of charge, as TurboVPN provides you with unlimited data. It may not be the fastest, but you won't have to pay for anything here.
They have a one-tap connection, which makes it easy to connect up to TurboVPN servers without any complicated configurations. The service also promises secure and anonymous browsing — you're not going to be tracked here. They actually encrypt data using OpenVPN protocols.
Download it now: Google Play
7. ThunderVPN
Up next, we're looking at ThunderVPN. Many VPN apps are slow, and often bring your network connection — whether on WiFi or LTE — down to a crawl. ThunderVPN is the exact opposite, promising a lightning fast VPN proxy service.
And while it is fast, ThunderVPN also takes security very seriously. By connecting up to one of their servers, they shut out third-parties and trackers, allowing you to browse the Internet anonymously.
This one is one of our favorites, because it's the most secure, and doesn't sell your data out to advertisers and analytic companies.
Download it now: Google Play
Best VPN Apps For Android Verdict
So, which VPN should you pick up for your Android device? We recommend going with NordVPN — it's the most feature-rich VPN on this list, and will provide you the most protection and best speeds.
If you're not sold on NordVPN, IPVanish is a fantastic runner-up. It's worth trying both of them out, and seeing which provides you the best experience for your device.
* If you buy through links on our site, we may earn an affiliate commission. For more details, please visit our Privacy policy page.