If you're cutting the cable subscription out of your home, it can be difficult figuring out how you can still watch your favorite channels. There's a lot of alternatives out there these days, including streaming devices as well as streaming services. If one of the channels you're looking for is Investigation Discovery (ID), we'll show you how you can find out what streaming devices and services are out there that offer the channel for streaming. Unfortunately, the availability of Investigation Discovery is pretty limited, but you still have a couple of options.
* If you buy through links on our site, we may earn an affiliate commission. For more details, please visit our Privacy policy page.
Be sure to follow along below!
How To Watch Investigation Discovery Live Online Without Cable
Streaming Boxes
What has become an affordable and popular option for cord-cutters are streaming boxes, such as the Amazon Fire TV or the Roku Ultra box? Both of these streaming hardware options offer a lot, but sometimes they won't have many of the popular channels out there. However, Amazon's Fire TV does offer Investigation Discovery as a streaming app. You'll, of course, have to sign-up for your subscription to Investigation Discovery, but yes, you can fully stream ID from the app.
The Roku Ultra also offers up an ID for streaming. It's a dedicated app you'll have to download on the Roku Ultra, but you can still watch ID on it, thankfully. Haven't decided on a streaming box yet? You can check and compare both out on Amazon at the links below.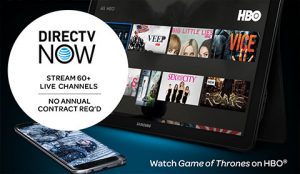 DirecTV Now
The first service that Investigation Discovery is available to stream on is DirecTV Now as part of its "Live a Little" package. The Live a Little package is their lowest tier, allowing potential buyers to get into it at a monthly fee.
Live a Little offers Investigation Discovery, but besides, you'll get 60+ channels with the package, making the overall deal super valuable. That monthly fee for 60 channels is around the same price that you would find with, say, Sling (but unfortunately, Sling does not offer Investigation Discovery). But DirecTV Now makes this monthly subscription just a little more valuable for you if you're willing to prepay for a month or even a few months.
Of course, you do need a device that you can watch DirecTV Now on. That could be your Android phone, tablet, or another device, but do keep in mind that AT&T regularly has an offer available for new DirecTV Now subscribers. Those who prepay for one month of DirecTV Now streaming can get themselves a free Fire TV at no additional cost, and no subscription necessary either. In fact, if you prepay for 3 months, you can get yourself a free Apple TV.
Check it out for yourself at the link below.
Buy on DirecTV Now
How To Watch Investigation Discovery Live Online Without Cable Verdict
As you can see, there aren't too many options available for watching Investigation Discovery. It's not on a long of the streaming services. Sling doesn't have it, and neither does Hulu with Live TV and YouTube TV. However, you do get quite a few options for watching Investigation Discovery on streaming devices, which isn't something you can say for a lot of channels. If we had to recommend one, we would suggest going with the Fire TV, as it's a lot more versatile than the Roku Ultra with the Prime subscription and everything.
As for choosing a streaming service, PlayStation Vue or DirecTV Now will do just fine. Both offer similar price ranges. Although if you're looking to pick up a streaming device in addition to the service, you might find that DirecTV Now is a little cheaper/more valuable with its offerings for a free streaming device as long as you prepay a few months in advance.
* If you buy through links on our site, we may earn an affiliate commission. For more details, please visit our Privacy policy page.