Keeping your computer clean can be a strenuous task, especially if you're one for holding onto a lot of files. However, there are applications or software out there that can help alleviate this problem. One of the best offerings out there is CCleaner.
CCleaner is available for Windows/macOS and it helps keep your computer clean while removing all the junk files as well as unwanted files that are clogging up crucial space on your hard drive. Many also term CCleaner as a disk cleaner, which goes hand in hand with the removal of junk files from your hard disk.
However, CCleaner is not the only disk cleaning software available out there. If you're looking to try out something new, you will be pleased to know that there are a handful of CCleaner alternatives available to try out for free. While these offerings may require a payment or subscription for continued use, almost all of them come with a free service as well.
It is important to make sure you're getting the right CCleaner alternative because not all work the same way. Moreover, some are deemed to be scammy, so users are advised to do their due diligence before choosing the CCleaner alternatives. We've decided to make your lives easier by listing out some of the top CCleaner alternatives available in the market today.
With this in mind, let's take a look.
Best CCleaner Alternative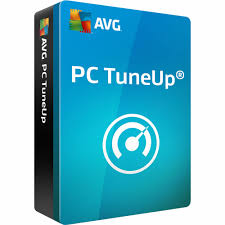 One of the prominent names in the anti-virus and PC security industry, AVG has excellent software for those seeking a comprehensive solution to clear junk files or simply free up disk space. AVG PC Tuneup is a free download and comes with features to significantly improve the PC speed as well as overall performance. Customers will also like to know that this app also serves as an excellent registry cleaner.
The inclusion of Browser Cleaner allows you to improve the speed of your browser without making any drastic changes. Naturally, there's also immunity from bloatware and AVG PC Tuneup can automatically remove them when and if they show up on your computer.
This service can also help you clean up to 20 apps at a time, which may be just the remedy your computer is looking for. AVG offers its services for free as part of a trial version for 30 days. Post this period, customers will have to pay from a monthly subscription plan that allows up to 10 devices per account. This app is available for Windows 10 and macOS computers, while there is built-in support for mobile apps as well.
---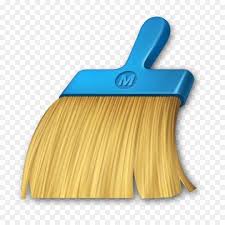 Clean Master is a highly-rated system cleaning tool that is used by thousands of users around the world. The company calls this product "a smarter PC cleaner and optimizer", and we have to agree. This software is designed to keep your PC snappy and devoid of any bugs. It can reportedly scan through the entire system to find and remove junk files that may be clogging up your hard drive.
A feature known as Privacy Clean makes sure all your privacy risks are eliminated including the clearing of browsing records using the anti-tracking feature. Users will also appreciate the inclusion of a one-click PC boost button that can significantly speed up the performance of your computer within a matter of minutes or even seconds. If your existing PC drivers are lagging, Clean Master can also give them a little boost to make sure all drivers are functioning normally.
The inclusion of a virtual file shredder feature allows users to securely destroy all sensitive information beyond recovery. As you probably guessed, Clean Master is recommended for Windows 10 PCs while it may also work with some older versions of Windows. Unfortunately, there's no support for macOS as of yet.
---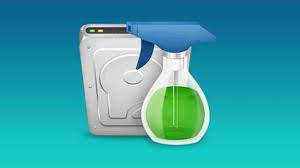 The Wise Disk Cleaner is a pretty well-known software used by PC users to keep their computers clean and in check against junk files. In terms of available features, this Ccleaner replacement comes with a comprehensive cleanup system that removes clutter from your system including system files that are otherwise unreachable. The developer says that it can scan and clean your computer within a matter of seconds. We also like the fact that it's fairly easy to use.
It also provides excellent internet security in the form of a totally anonymous browsing experience. This is achieved by clearing your internet history, cache files as well as cookies that are deployed on several websites. It also comes with an excellent system optimizer feature that will defrag and re-arrange all the files and folders for you. Users simply have to access the Disk Defrag feature on Wise Disk Cleaner to use this feature.
One of the best parts about this CCleaner alternative is that it's completely free to download and doesn't require any paid upgrades. This puts this among the best free file cleaner software available out there. Wise Disk Cleaner is available for PC users only with Windows 8 and Windows 10 currently supported.
---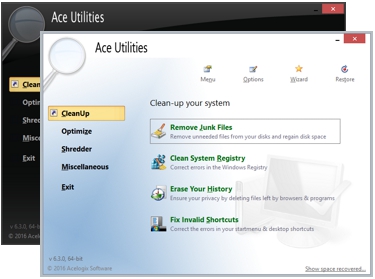 Ace Utilities is a comprehensive open source alternative to CCleaner and comes with a wide range of features including the ability to speed up your computer's overall performance. The developer considers this to be an excellent solution to get rid of junk files and other system files that are eating up disk space.
You can also use Ace Utilities to secure wipe entire folders while it also offers the ability to serve as a MRU history cleaner for more than 300 apps. Moreover, it can also completely browsing your browsing history on browsers like Google Chrome, Mozilla Firefox, or Edge.
This alternative to CCleaner can come in handy to get rid of duplicate files or folders on your system. While it doesn't have an app and folder reorganizing tool, it does an exceptional job of cleaning up and maintaining the smooth performance of your computer. It is free to download, and is only available for PCs running Windows 8 or higher. We rate this software highly, and can comfortably put Ace Utilities among the best CCleaner alternatives available in the market right now.
---

System Ninja is yet another exciting deep cleaning software and a viable alternative to CCleaner for your PC with the ability to free disk space, while also improving overall speed and stability. In addition to just removing unwanted files or junk files, System Ninja can also do an excellent job of monitoring your PC and keeping it efficient.
Users can also control the startup times for this CCleaner replacement by heading over to the settings. In terms of the user interface, System Ninja may not be able to compete with the best in the business out there, but it can surely get the job done. There are dedicated options like Junk scanner and PC analysis giving you one click access to some of its core features.
This software can also automatically clean your browsing histories from browsers like Chrome, Firefox, and Edge/IE. As you've probably guessed at this point, System Ninja is a PC-only software, though it's completely free to download. The developers also offer a Pro version which is worth checking out if you're looking for additional features.
---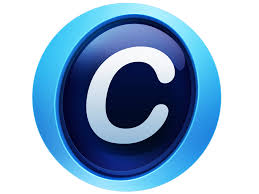 Advanced SystemCare is a powerful CCleaner alternative and packs some extensive features to help boost your PC's performance. Firstly, this app can do an excellent job of removing junk or unwanted files from your computer and consequently free up some space on the hard disk as well.
It can also remove system logs, temporary files, image caches, and updates caches effectively from your PC. Advanced SystemCare also does a very good job of securing your personal data with the ability to clean the privacy traces for over 200 programs or third-party browsers available out there. The software health feature prompts the users to download the pending updates so as to save you from potential security vulnerabilities.
This CCleaner alternative can be very helpful in boosting up your PC startup times, thus serving as an excellent system optimizer. The inclusion of Internet Booster is also welcome here, though it may not be helpful under all circumstances.
This software is only available for Windows PCs (Windows 10, 8 and so on), while the developer has a separate version for Macs under a different name. Most importantly, this is a free download which should give you a good idea of what to expect. There's a Pro version that can be utilized for some additional features. If you're looking for the best CCleaner alternatives, look no further than Advanced SystemCare.
---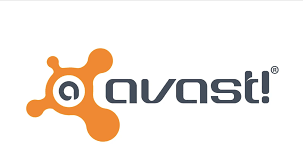 Avast Cleanup has a user friendly interface which puts this among the best CCleaner alternative out there, though it has some serious competition in this department from rival offerings. In terms of features, this software can quickly scan your PC for unwanted files or duplicate files, and put them away for good. We also love the fact that it can cleverly put the background apps on sleep so that it doesn't slow up your computer.
It comes with a comprehensive defragging feature for HDDs, whereas it can also detect SSDs on your computer and avoid defragging while also helping prolong their overall health. No CCleaner alternative today is complete without a browser cleanup feature, and Avast Cleanup is well covered in this regard as well. This software can automatically remove unwanted plugins and add-ons that are slowing down your PC.
Further, it can be used as a registry cleaner and also fix errors found on hard disks. It's also worth mentioning that this app is fairly to use with all the features and tools well laid out. There's a software updater included with Avast which reminds you to update older versions of software so as to keep your system safe from malware attacks in the future. This aspect puts it among the best CCleaner alternatives out there.
---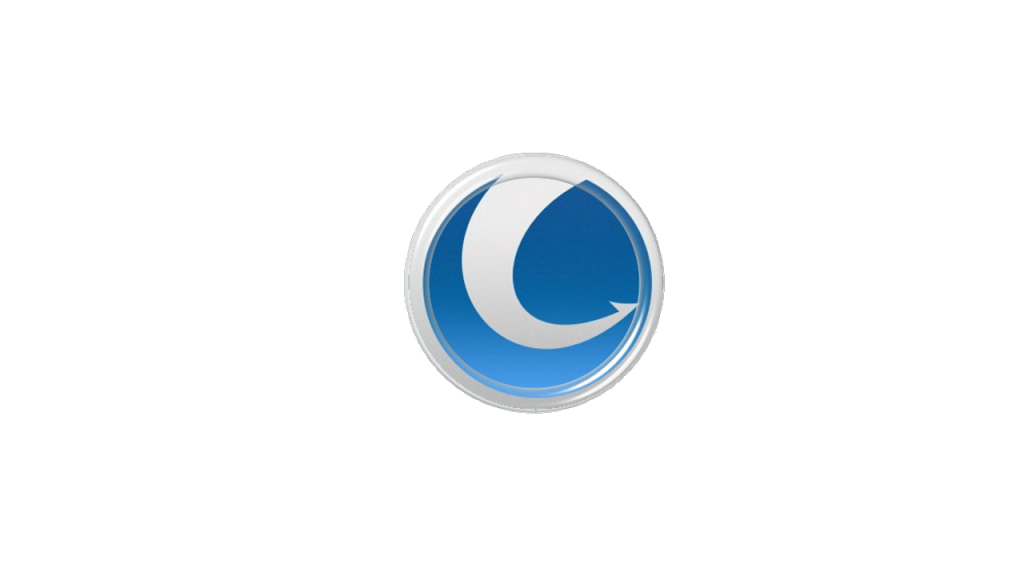 The makers of Glary Utilities recently updated the app with a fresh new user friendly interface while also improving its overall feature-set. This is designed to be a deep system cleaning tool by removing unnecessary files coupled with the ability to protect your PC among other things. It can also scan your entire PC significantly faster, providing you with a list of duplicate files or folders that can be removed from your system.
This CCleaner alternative offers up to 20 tools to help boost your PC's performance with most of them available with a single click. Though this is a free version of Glary Utilities, the makers offer a pro variant that unlocks some more features, making this a pretty exciting CCleaner alternative overall. This can also be used as a system optimizer.
There's a handy one-clock maintenance button which can cleverly clean up your system while also enhancing the overall speed and performance of your computer. All of this can be accessed with the easy to use interface. The current version of the software goes by the version number 5.154, so be sure to download the right version for your PC. This software is only available for Windows 10 and 8 computers. Regardless of these caveats, Glary Utilities has to be rated as one of the best CCleaner alternatives out there.
---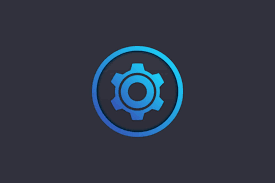 9. Ashampoo WinOptimizer
The Ashampoo WinOptimizer gets featured in a lot of top 10 lists and with good reason. It has the experience of providing system optimization software for a few years now. This latest iteration comes with the same promise of providing a snappy PC performance by removing junk files and unwanted files from your system while also enhancing the security of your computer which can be crucial if you're online most of the time.
The developers also recommend this CCleaner replacement to boost the general speed of your operating system (Windows 10) which should consequently improve boot up times to a great extent. Users will also like the software's ability to fully delete the traces of your online history from your web browser with support for browsers like Chrome, Safari, Edge, and Opera.
Ashampoo WinOptimizer serves as an excellent analysis provider for the state of your HDD/SSD or memory. Users will also be able to permanently and securely delete files forever without the possibility of recovering them. This is an essential tool to make sure your sensitive and private data are never leaked. A combination of these features makes this a decent alternative to CCleaner.
Download
---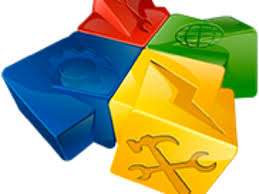 This is among the best CCleaner alternatives out there thanks to the long list of features it offers by default. To start with, Advanced System Optimizer serves as an excellent disk optimizer with the ability to defrag your HDD to allow data allocation in a more efficient manner. Further, the software gives you a comprehensive look of the storage occupied by various segments of the hard drive which ultimately helps you determine which files to keep and which ones to delete.
Advanced System Optimizer is very easy to use as all its features are well laid out. It also acts as a disk utility tool which can automatically check your computer's storage system at startup and determine if something is wrong. Of course, this tool is extremely effective if you're simply looking for a system optimization tool.
We like the inclusion of comprehensive security features to effectively and permanently delete sensitive data, including browsing history. You can also add an extra layer of security to your existing folders with a passcode of your choice. A combination of these features makes this one of the best CCleaner alternative out there.
---