We've been getting requests from some Battlefield 2042 players to create a guide on how to fix Error Code 25. If you're experiencing this issue, check out the tips that you can try to fix this problem below.
What does Battlefield 2042 "Game client encountered an application error. Error Code: 25" mean?
The Battlefield 2042 Error Code 25 is usually an indicator that the game client has crashed or can't proceed because of one these factors:
Easy Anti-Cheat service glitch,
hardware incompatibility,
interference from a third party app,
software conflict, or
outdated drivers.

How to fix Battlefield 2042 error code 25?
If you're unable to play Battlefield 2042 and it's showing the Error Code 25, one of these solutions should help you fix it:
Fix #1: Refresh the game.
Closing and restarting Battlefield 2042 might help in fixing this error message. Here's what you need to do exactly:
Close the game.
Force close the game launcher in the Task Manager (CTRL + SHIFT + ESC).
Launch the game launcher again.
Open Battlefield 2042 and check for the problem.
Fix #2: Check for game updates.
If you're getting the same error code after restarting the game, make sure that Battlefield 2042 is running its updated version. Updating is sometimes an underrated way to get rid of bugs and major glitches.
Fix #3: Ensure that the EasyAnticheat Service is running.
Your Battlefield 2042 game client relies on the Easy Anti-Cheat app running in the background in order to ensure cheating and hacking issues don't happen in your system. Sometimes, the Easy Anti-Cheat service may not work properly and won't run even after you've loaded Battlefield 2042, causing the game to show errors like error code 25.
What you can do in this situation is to ensure that the Easy Anti-Cheat service is running by checking the services.msc menu. Here's how:
On your keyboard, press the Windows key and type "run".
Open the Run dialog box and then enter "services.msc" in it.
In the Services window, find the EasyAnticheat service in the displayed list.
Right-click on the EasyAnticheat service and press the Start button to start this service.
After that, try launching the Battlefield 2042 game to check for the problem.
Fix #4: Install the latest GPU drivers.
Some players were able to eliminate the Battlefield 2042 Error Code 25 after updating their graphics drivers. If you haven't updated the graphics driver in your Windows PC for some time, now is the best time to do it.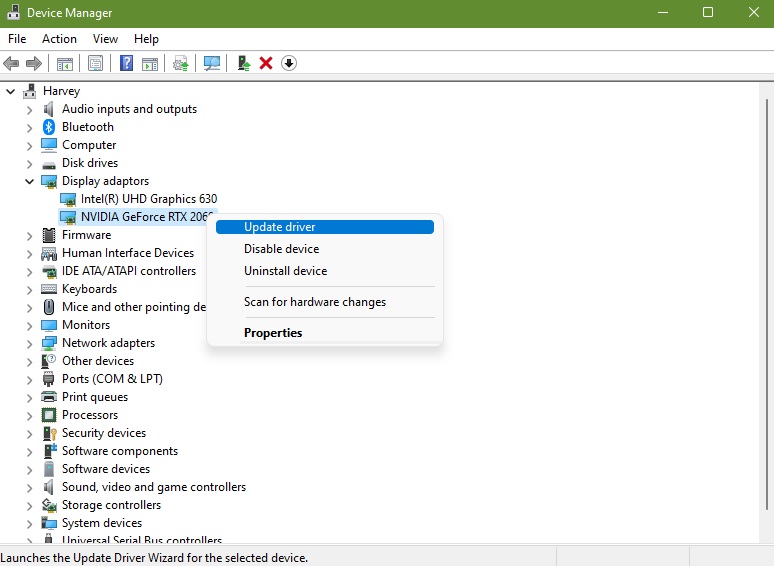 Follow these steps to manually update your graphics driver:
Press the Windows key on the keyboard.
Type in "control panel" and select Control Panel.
Change the View by dropdown to Small icons and click on Device Manager.
Once the Device Manager window is opened, click the dropdown for Network adapters.
Find your network adapter and right-click on it.
Select Update driver.
Select Search automatically for graphics drivers.
You can also update your graphics drivers by running the Microsoft Windows update under Windows Settings.
Fix #5: Do not overclock your CPU or GPU.
Last but not the least is to turn off overclocking. This obviously applies if you are overclocking your GPU or CPU or both. Some players have reported that their overclocking software seems to be causing a conflict and causing the Battlefield 2042 Error Code 25.
OTHER INTERESTING ARTICLES YOU MAY LIKE:
Visit our TheDroidGuy Youtube Channel for more troubleshooting videos and tutorials.