It's no secret that Facebook is trying to bring the world together, connecting old friends that are countries or coasts apart. Unfortunately, not everyone has Facebook's mission of a free and open Internet to bring people together, which is why you might find Facebook and Facebook Messenger blocked on your company or country's network. Luckily, there's still a way to get around these unnecessary blockades with a virtual private network. Connect up to a VPN server, and what you're doing on the Internet is hidden from your ISP, allowing you to access blocked servers like normal. If you follow along below, we'll show you the best VPN services for accessing Facebook Messenger and other content. Here are our top favorites.
Editor's Choice
Our Choice for best VPN is ExpressVPN. We have verified MLB TV works with ExpressVPN, just be sure to use Host name "Los Angeles 3". Get 35% off ExpressVPN here. MORE INFORMATION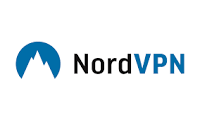 NordVPN
NordVPN might be our favorite virtual private network service out there. They've been around for a long while and have a massive network of servers — they have over 4,000 spread across a little over sixty countries. Suffice to say, you'll always have fast Internet speeds when on NordVPN because you'll always be near or in proximity to one their servers. Connect up to a NordVPN server and you'll be able to access Facebook Messenger like normal. Since there are over sixty countries to connect to, you can even access a lot of geo-restricted content in the world.
You can be rest assured that NordVPN keeps your data safe. Unlike some VPNs that sell your data and don't have the best security practices, NordVPN keeps you safe with 256-bit AES encryption key, SHA256 authentication, and an automatic kill switch among many other security practices.Get it now:Here


ExpressVPN
ExpressVPN is another good one. They might not have the arsenal of servers that NordVPN has, but they do have a mighty army of servers themselves — over 1,000 spread out through 94 geographic locations across the world. That's a lot of geo-restricted content you can access, but it also completes our original mission as well: connect up to an ExpressVPN server and you can access Facebook Messenger without a hitch. And, if you're trying to stream video content on a network, ExpressVPN is probably your best best, as their servers are optimized for streaming content quickly.
ExpressVPN has similar security offerings as NordVPN — 256-bit AES encryption, SHA256 authentication, automatic kill switch, DNS and IPv6 leak protection, and a whole lot more. You'll for sure stay safe with ExpressVPN. ExpressVPN is also a great free VPN option for Facebook Messgener or even Netflix vpn since they offer 30 days refund window, no questions asked.
Get it now: Here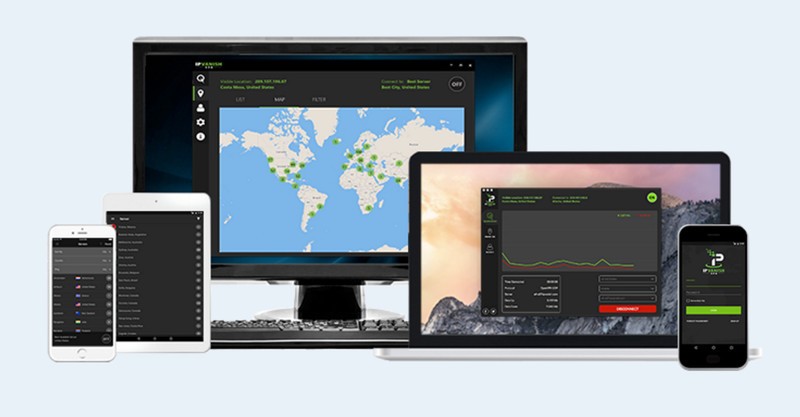 IPVanish
Coming up next on our list, we have IPVanish. It's one of our favorites because it's not only easy to use, but one of the most privacy-friendly options out there. Setting up IPVanish is simple — log into your account, and then you're ready to connect up to the IPVanish high speed VPN servers. One of the neat things that IPVanish does is mask your IP address, this way, you can avoid local censorship, online advertisers, and even protect yourself against identity theft. Your ISP isn't even able to see what you're doing online in this way! That means, no more Internet-throttling, so you should actually see speed increases. In addition, you get the standard 256-bit AES encryption. Encryption typically slows down your connection, but you actually shouldn't notice a difference with IPVanish.
Get it now: Here
VyprVPN
It's worth giving VyprVPN a shot as well. Just like ExpressVPN and NordVPN, you can connect up to a VyprVPN server and unblock Facebook and Facebook Messenger with ease. VyprVPN is also nice for stopping ISP's from throttling content as well. If you watch video or access other popular, traffic-heavy services, it's possible that your ISP is keeping your Internet speed throttled for one reason or another. VyprVPN is able to get rid of that throttle. They mask your IP address and encrypt your traffic data so that your ISP isn't able to see what you're doing on the Internet. Since they can't nail down what services you're using, your ISP isn't able to throttle you, and therefore you should experience faster Internet speeds. VyprVPN is really nice in that respect, but on top of that, you get tight security with a 256-bit AES encryption key, SHA256 authentication, and more.
Download it now: Google Play
Turbo VPN
Don't want to shell out cash to use a Virtual Private Network service? That's totally understandable, especially if you only need to use a VPN every so often. That said, you might want to check out Turbo VPN — this VPN is entirely free of charge, no credit or debit cards required for signing up for an account. When you're connected to Turbo VPN, speeds remain quick and responsive. On top of that, they keep you safe on the Internet with a standard 256-bit AES encryption key. Keep in mind that Turbo VPN does employ throttling practices, which means that your connection will slow down during peak, high usage hours. That's just what happens with free-of-charge VPNs, unfortunately.
Download it now: Google Play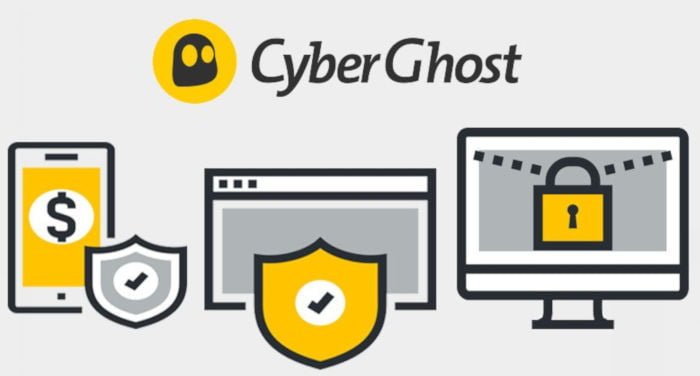 CyberGhost
CyberGhost is a favorite. They're a normal VPN that allows you to quickly connect up to a server to start accessing blocked content; however, they make it extremely easy for even the layman to do, and also provide fast and efficient speeds while connected. Download CyberGhost on your phone, subscribe, connect to a server, and then you're ready to start chatting on Facebook Messenger once again. Your data, of course, stays safe with a 256-bit AES encryption key, SHA256 authentication, and support for all of the standard security protocols. Check it out on Android at the link below.
Get It Now: here
Strong VPN
Next up on our list is Strong VPN. Strong VPN operates similarly to the other VPNs on this list, allowing you to connect up to a Strong VPN server, and then have free access to things like Facebook and Facebook Messenger. You'll have access to other censored and geo-restricted and censored content around the 'net as well. On top of that, Strong VPN takes the security and privacy of your data very serious. They keep your data tightly protected with a 2048-bit RSA encryption key that is virtually un-hackable. On top of that, Strong VPN provides the standard 256-bit AES encryption key, SHA256 authentication, support for security protocols, and even an automatic kill switch. If you're worried about your data while connected to a VPN, worry no more with Strong VPN: they've got your back.
Download it now: Google Play
Tunnelbear VPN
Tunnel comes in as next, but if you're looking for a free VPN to use, we'd actually rate it above Turbo VPN and Hotspot Shield not only in terms of performance, but accessibility as well. This is because anyone can create a Tunnelbear VPN account, which gives you access to 500MB of free data per month. If you decide that you want to use Tunnelbear a little more than that, you can sign up for a premium package and get unlimited data per month. They keep you protected online with a 256-bit AES encryption key as well, and give you access to tons of content online with the ability to connect up to twenty geographic locations.
Download it now: Google Play
Hotspot Shield
If you're looking for other free options, Hotspot Shield might be right up your alley, if not a little better than what Turbo VPN has to offer. They offer a basic, free package that anyone can sign up for and use. The encryption is nice for occasional use, but the free version can be a tad bit annoying, but that's primarily because Hotspot Shield uses advertisements as its source of revenue for that. If you want to skip the ads, you'll need to sign up for Hotspot Shield's premium service. A Premium subscription actually gives you faster Internet speeds, more features to use, and gets rid of those pesky advertisements. You stay protected online with a 256-bit AES encryption key.
Download it now: Google Play
Secure VPN
And last up on our list is another completely free option. Put your wallet away, because Secure VPN won't take your money! Download Secure VPN on your phone, and you'll be able to — with just a couple of taps — connect up to a virtual private network from anywhere in the world. This one is the perfect options for the layman with an easy to use interface. Secure VPN actually has 256-bit AES encryption, which is a tough to break, but even still, Secure VPN provides you with a quick Internet connection. With a large number of servers, you'll be able to get quick response times almost anywhere in the world.
Download it now: Google Play
Verdict
By using one of the VPNs on this list, you'll have free access to Facebook and Facebook Messenger again. We particularly like NordVPN and ExpressVPN because of how easy to use they are, as well as the fast Internet speeds. Strong VPN is also a great one for security, though ExpressVPN and NordVPN are no slouches in that department either.
* If you buy through links on our site, we may earn an affiliate commission. For more details, please visit our Privacy policy page.