Tired of your employer blocking social media and messaging services on their network? Is there an exclusive show only available in another country? Having a hard time accessing office files while trying to work remotely? Then you might want to consider picking up the best VPN for Galaxy S9 smartphone. Connect up to a VPN server, and you'll be able to solve all of these problems. You don't want just any virtual private network service, though. Some will slow down your connection or sell your data to third-parties.
Editor's Choice
Our Choice for best VPN is ExpressVPN. We have verified MLB TV works with ExpressVPN, just be sure to use Host name "Los Angeles 3". Get 35% off ExpressVPN here. MORE INFORMATION
That said, if you follow along below, we'll show you the five best VPN for your Galaxy S9 smartphone and other devices. Here are our top picks.

ExpressVPN
ExpressVPN comes up as first on our list, and has a network of over 1,000 servers in their arsenal — Internet speeds stay snappy, and ExpressVPN actually allows you to access restricted content in up to 94 different countries. We really like ExpressVPN because they have their servers optimized for streaming, so you'll get excellent performance when watching Netflix or Hulu while connected to an ExpressVPN server.
The company keeps you protected with 256-bit AES encryption as well as SHA256 authentication practices. There's even DNS and IPv6 leak protection. ExpressVPN has its own money-back guarantee, which makes the serve risk-free to try. Don't like it? Get your money back!
Get it now: Here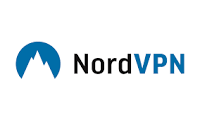 NordVPN
The NordVPN service might be second on our list, but it's one of our favorites because of the sheer amount of servers in their network. They actually have well over 4,000 — that means you're always close to a server, and the closer you are to a server, the quicker and snappier your Internet connection is. Suffice to say, you shouldn't experience any slowdowns after connecting up to a NordVPN server. With over 62 countries that you can connect to, there's plenty of geo-restricted content that can be bypassed, too. NordVPN easily bypasses any blockades on Web services that your company has put up as well.
We recommend giving NordVPN a try, as it could potentially be at no cost to you. Whether you purchase a 1-month or 1-year subscription, you're covered by their 30-day money back guarantee, which will give you a full refund if you don't like the service.
Get it now: Here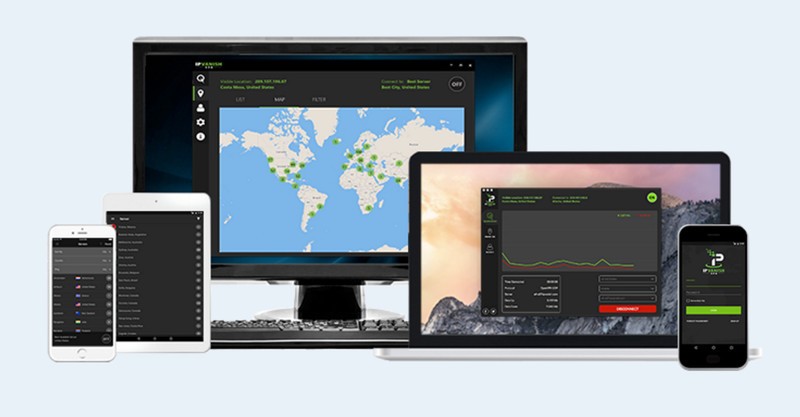 IPVanish
IPVanish is an excellent virtual private network for a cross between top tier encryption and quick Internet speeds. You stay anonymous online, as IPVanish keeps your IP address hidden from hackers, ISPs, and other prying eyes — even advertisers! With over 1,200 servers in IPVanish's network, Internet speeds stay snappy. And you should be able to access tons of geo-restricted content, as IPVanish will let your appear as if it's coming from a user selected option of up to sixty different countries.
IPVanish is really secure — you get your standard 256-bit AES encryption key, but have an upgraded SHA512 authentication system, whereas many standard VPNs use only SHA256. Check it out at the link below.
Get it now: Here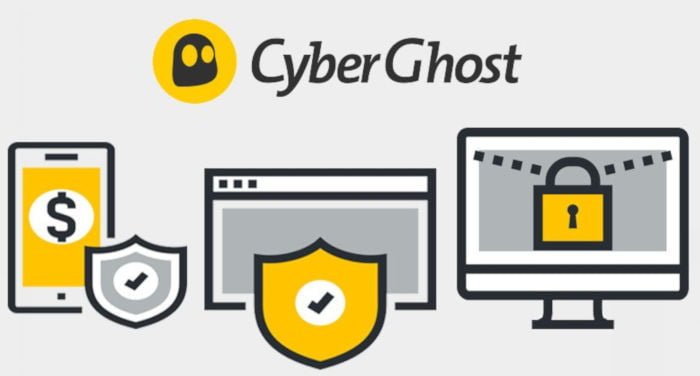 CyberGhost
CyberGhost, right after ExpressVPN and NordVPN, is probably one of your best options. With over 1,200 servers in their arsenal, your Internet speed stays snappy and efficient since you'll always be in close proximity to a server — the closer you are to a server, the faster it's able to respond. CyberGhost, like ExpressVPN, has streaming optimizations built into the service so that you get the best streaming experience possible.
The VPN, like others, will allow you to bypass any network Web filters, giving you access to social media on your company's network and more. They keep you pretty well protected online with a 256-bit AES encryption key and SHA256 authentication. There's DNS and IPv6 leak protection and an automatic kill switch for even better security.
Get It Now: here
VyprVPN
If you're looking for a powerful service to keep you safe on public wireless networks, VyprVPN is one of today's leading networks. Connect up to VyprVPN and you'll immediately receive privacy and freedom to browse the Web as you please. When you're on VyprVPN, you're able to bypass your company's own Web filters, bypass any geo-restricted content, and more. VyprVPN might free up your connection from your ISP throttling your favorite streaming services as well, as the network keeps your data hidden from even your ISP.
Download it now: Google Play
Verdict
With so many virtual private networks available, it can be difficult to find the right one for you. Any one of these off of our list will meet your security and Internet speed needs whether at home or on public WiFi. However, NordVPN and ExpressVPN are easily the top two on our list, featuring massive server networks to keep things snappy, efficient, and to prevent overcrowding. Both offering a 30-day money back guarantee makes either purchase essentially risk-free as well.
* If you buy through links on our site, we may earn an affiliate commission. For more details, please visit our Privacy policy page.