Companies and nations have made it a habit of censoring and blocking content and social media services like WhatsApp. This can be for a myriad of reasons, such as censorship laws in the case of a country, and as for companies, they just want to keep their employees productive and free from distractions. This is still annoying, and in most cases, employees are able to stay productive if they're not being micromanaged. Luckily, there's at least one way to get past these blockades and roam the Internet free, even if your company or country is putting those blockades on ISPs.

* If you buy through links on our site, we may earn an affiliate commission. For more details, please visit our Privacy policy page.
If you're ready to start using a virtual private network and accessing services like WhatsApp, then be sure to follow along below. We'll show you the best free VPNs available for WhatsApp and other social media services.

ExpressVPN is a great runner-up. They have over 1,000 servers on their network, and ExpressVPN says that they're particularly optimized for streaming services. That said, you shouldn't have a problem pulling down content from Netflix or Hulu without a hitch. The connection will stay stable, and you'll get fast speeds. ExpressVPN will allow you to unblock WhatsApp and other services without a problem. They actually have over 94 geographic locations available, which means you also have plenty of geo-restricted content that you can access.
ExpressVPN takes security just as seriously as NordVPN — when connected, you stay protected with a 256-bit AES encryption key, SHA256 authentication, DNS and IPv6 leak protection, support for various security protocols, and more. ExpressVPN gives anyone access to their free version, which lasts on a 7-day trial. Afterwards, you'll have to subscribe to continue use.
Get it now: Here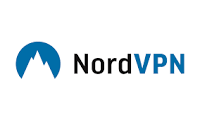 First up, we're looking at NordVPN, the leading provider of virtual private network services in the industry. For those that aren't sure of the VPN, you can try it out for free for three days. Afterwards, you have to subscribe, but don't worry — it's extremely cheap. NordVPN only costs $2.75 per month, and if you end up deciding that you don't like the service, you can take advantage of their 30 day money back guarantee to get a full refund.
NordVPN definitely puts their customers first, but they even offer a stellar service with over 4,000 servers in their network. They actually have around 60 geographic locations that you can connect up to, allowing you to bypass any sort of censorship, but also have access to tons of geo-restricted content. Their servers are really fast, and Internet speeds stay quick, as they always respond fast. On top of that, you get industry leading security with a 256-bit AES encryption key, SHA256 authentication, an automatic kill switch, DNS and IPv6 leak protection, and so much more.
Get it now: Here
Are you looking to get your hands on a free VPN for occasional virtual private network use? Then you'll most definitely want to consider what Turbo VPN has to offer. This VPN is completely free of charge, and anyone can use it for an unlimited amount of data. Keep in mind that Turbo VPN does keep a throttle your connection during peak, high volume hours, but that's because overcrowded servers can cost so much money. That's just the way free VPNs work, especially when they're only supported by ads, which offer pennies on the dollar. Still, with Turbo VPN, you stay protected with a 256-bit AES enryption key, SHA256 authentication, and so much more. Turbo VPN can be downloaded on your phone, or you can use it in a browser.
Download it now: Google Play
Hotspot Shield is a great alternative to Turbo VPN. It's a little more versatile, as they have options for multiple people. If you just want a free virtual private network, then you can use Hotspot Shield's most basic service — it's a completely free virtual private network that is supported by advertisements. If you decide that you like Hotspot Shield and what it has to offer, you can sign up for a premium plan, which will get you better Internet speeds, more features, and no ads. Hotspot Shield offers month to month plans, which means you can cancel at anytime.
Download it now: Google Play
Tunnelbear VPN might be last on our list, but we think that it blows Hotspot Shield and Turbo VPN out of the water. When you make an account with Tunnelbear VPN, you get up to 500MB of free VPN data on per month basis. Like what they have to offer? Sign up for their premium subscription and get unlimited data per month. With Tunnelbear VPN, you are protected with a 256-bit AES encryption key, SHA256 authentication, and more. There are actually up to twenty countries that you can connect to with it, giving you access to plenty of geo-restricted content.
Download it now: Google Play
Verdict
As you can see, there are tons of virtual private networks that will help you unblock WhatsApp on your ISP. We think NordVPN is likely the best here, as it's extremely versatile. Use it to unblock content and services, stay secure on the 'net, and more.

* If you buy through links on our site, we may earn an affiliate commission. For more details, please visit our Privacy policy page.