The best VPN for Pixel 3 XL can be a difficult one to find. After all, there are a lot of virtual private networks out there that log their users' data and sell them to advertisers. There are even others that slow your Internet traffic down to a crawl. That's why you have to be careful as to the service that you use, and that's why we've assembled five of the best VPNs available for the smartphone. If you follow along with us below, we'll show you the five best VPNs that are perfect for your Pixel 3 XL — here are our top picks.
Editor's Choice
Our Choice for best VPN is ExpressVPN. We have verified MLB TV works with ExpressVPN, just be sure to use Host name "Los Angeles 3". Get 35% off ExpressVPN here. MORE INFORMATION

ExpressVPN
ExpressVPN is one of our favorites because they have a large arsenal of servers, and over 94 countries that you can access geo-restricted content in. It's easy to unblock anything that work might've restricted as well. ExpressVPN makes it really easy for the layman to use — download it on your Pixel 3 XL, press the button to connect to a server, and then you're immediately connected to ExpressVPN's network.
Don't like ExpressVPN after you subscribe? Get a full refund with their 30-day money back guarantee — there's no hassle to it!
Get it now: Here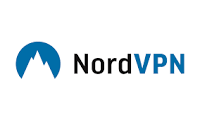 NordVPN
Want to access something like Netflix UK from your home in another country? Then NordVPN is the virtual private network for you. You'll be able to access plenty of geo-restricted content with NordVPN — there are well over 60 countries that you can access. You'll have no problem unblocking restrictions at work or on your home network as well — did work block Twitter or Facebook? That's no problem for NordVPN! Just connect up to one of their servers and browse the Internet like normal! They have DNS and IPv6 leak protection, as well as support for a handful of security protocols, too.
NordVPN is essentially risk-free as well. With a 30-day money back guarantee, you can easily get a full refund for your subscription in the event that you don't like the service, or even if you just change your mind!
Get it now: Here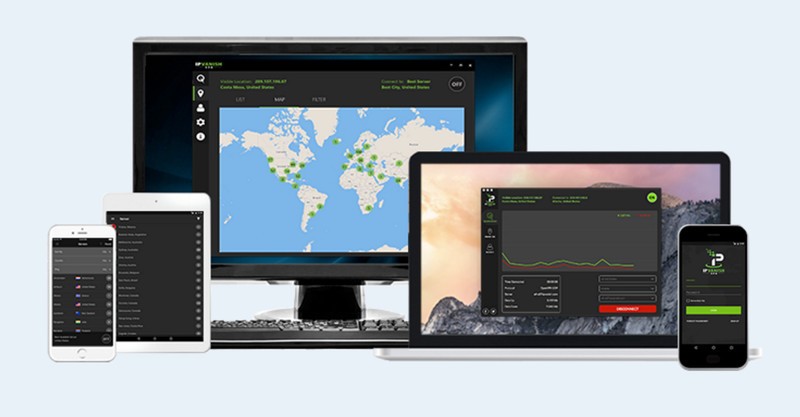 IPVanish
We're big fans of IPVanish, and we personally love using this one for staying protected while on public WiFi. Public WiFi is free, and it's often fast, but it comes with its own dangers — hackers and tech-savvy kids love to comb through these types of networks, looking for data that they can steal or manipulate. By using IPVanish on a network like this, those people aren't able to even see your data on a public network, as IPVanish keeps it behind an iron fortress.
IPVanish does have around 1,0000 servers, so speeds stay relatively quick with this VPN provider — not only that, but you'll be able to access geo-restricted content in around around sixty different countries as well.
This particular virtual private network does a really excellent job at keeping your data safe and encrypted online. You stay protected with 256-bit AES encryption, SHA512 authentication, DNS and IPv6 leak protection, support for various security protocols, and so much more.
Get it now: Here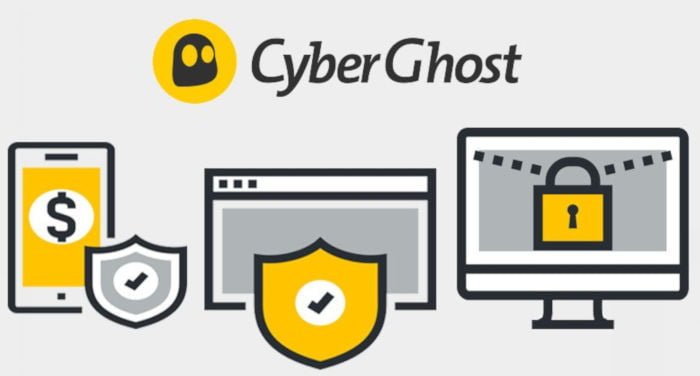 CyberGhost
We really like CyberGhost for a lot of different reasons. The first is that you'll have complete privacy while on the Web — CyberGhost themselves does not even log your data or traffic. When you're connected, your data is 100% encrypted: no one can see what you're doing, not even your ISP. The benefit to that is that your ISP isn't able to see whether or not you're watching, say, Netflix — which means that they're unable to throttle your Internet connection or slow you down when you're doing things like that.
The virtual private network keeps you really well protected online, too. You stay protected online with a 256-bit AES encryption key, SHA256 authentication, DNS and IPv6 leak protection, support for various security protocols, and more! CyberGhost isn't just able to keep your Pixel 3 XL protected online, but other Android, Windows, Mac, and iOS devices, too.
Get It Now: here
VyprVPN
VyprVPN might come as last up on our list, but this is a powerful virtual private network that keeps you private online. As another one that doesn't sell your data to advertises, they also keep you 100% anonymous online. You have true privacy and freedom on the Web, as not even your ISP can see your traffic. You'll have no problem accessing geo-restricted content across the Web, and even bypassing company Web filters is a no-brainer for this one. Connect up to the VPN, and access any website like you would normally.
More specifically, Vypr keeps you safe with 256-bit AES encryption, SHA256 authentication, DNS and IPv6 leak protection, and more.
Download it now: Google Play
Verdict
Above are the five best virtual private networks that you can not only use with your Pixel 3 XL smartphone, but with any other Android device as well. These VPNs won't log your data and sell to third parties — no matter which one you use, you are 100% anonymous. These all will help you maintain a fast Internet connection, all while keeping your data away from prying eyes, including your own ISP. However, we definitely recommend giving NordVPN or ExpressVPN a shot — both are high quality VPNs that cost money, but these are essentially risk-free because they both offer a 30-day money back guarantee!
Do you have a favorite VPN? Let us know what it is in the comments section below!
* If you buy through links on our site, we may earn an affiliate commission. For more details, please visit our Privacy policy page.