Several things can cause download issues with WWE 2K22 on Steam experienced by Steam users and gamers. These online issues could be due to a problem with your internet connection, Steam servers and game servers, windows defender firewall, or missing and corrupted game files, just to name a few. To resolve this issue you will need to perform several troubleshooting fixes.
WWE 2K22 is a popular wrestling video game that was release in March 2022 on several gaming platforms, and on the Windows PC WWE 2k22 is available on Steam. Thanks to a rebuilt done by the developers for the game engine and great graphics, this game has reached new heights. Users can play current and retired WWE superstars, as well as the most powerful WWE Superstars and Legends ever created.
Why WWE 2K22 game won't download on Steam? Here's how to properly fix it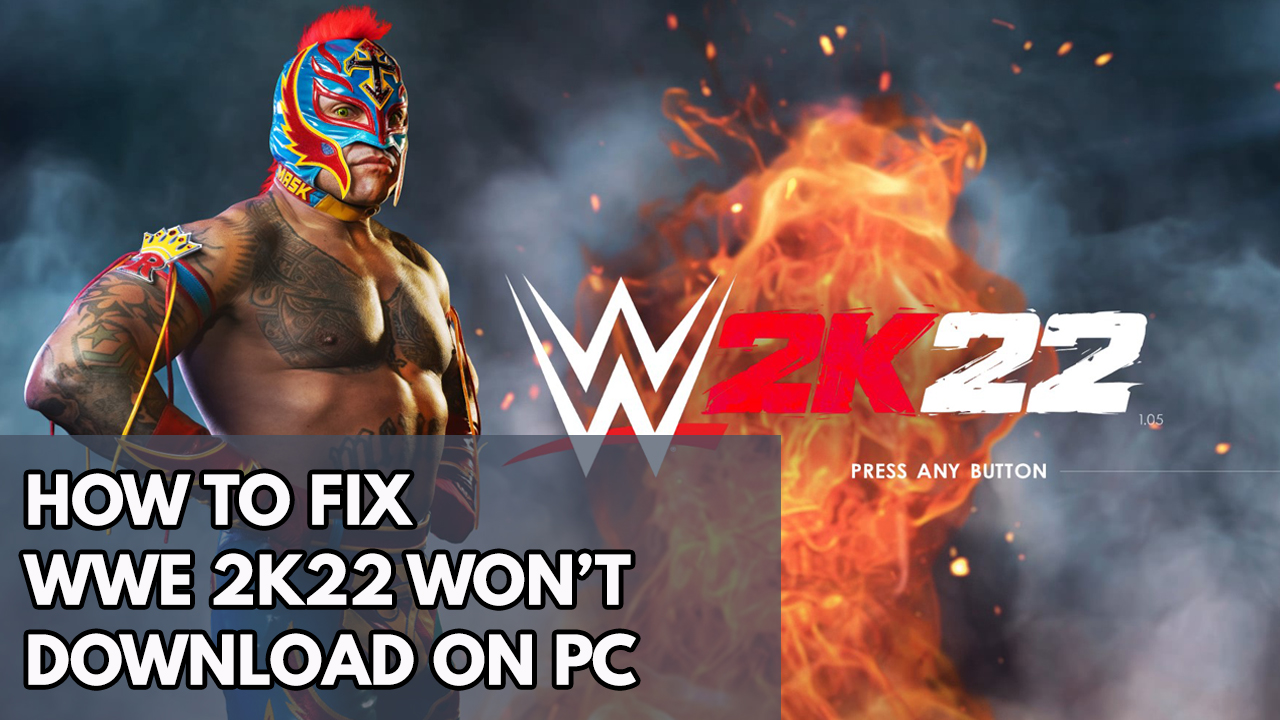 One of the problems users could have with WWE 2K22 is being unable to download the game. This could be due to a faulty internet connection, a server issue, or a problem with the Steam client. This can be a frustrating experience if you want to play WWE games.
Below are the general fixes and method for WWE 2K22 game Won't download issue.
Fix #1 Check internet status
You'll run into a won't download issue on Steam if you don't have a stable internet. It's possible that the internet connection is slow or inconsistent, or that there is no online connection at all. Your internet may be slow if other devices on the network are hogging bandwidth. The first step to do is to check the status of your connection, you should use one of the common internet speed test web applications, such as speedtest.net.
Time needed: 3 minutes.
Checking internet connection
First step is to open a browser.

Use any browsers you want.


Open speedtest by typing speedtest.net.

This will lead you to the speedtest site.

Press the Go button.

This will start the speed test.

Check Internet speed result.

This shows the internet speed results.
If you have a bad internet speed, WWE 2K22 will give you a won't download error.
Poor internet speeds could be due to temporary issues with your internet provider or router. You may immediately resolve this issue by just restarting your network equipment. Use also a ethernet cable wired connection than a wireless connection, since wired connection will give you a stable connection.
Restart network devices
Step 1: Turn off your computer.
Step 2: Unplug your network devices from the power source.
Step 3: Wait for a few minutes then plug your network devices back into the power source.
Step 4: Wait until the light indicators on your devices are turn back on.
Step 5: Turn on your computer.
Step 6: Connect your computer to the modem or router.
Try to launch Steam and check to see whether the WWE game download error has been fixed. If the problem persists, see the links below for further WWE 2K22 information.
Fix #2 Check WWE 2k22 servers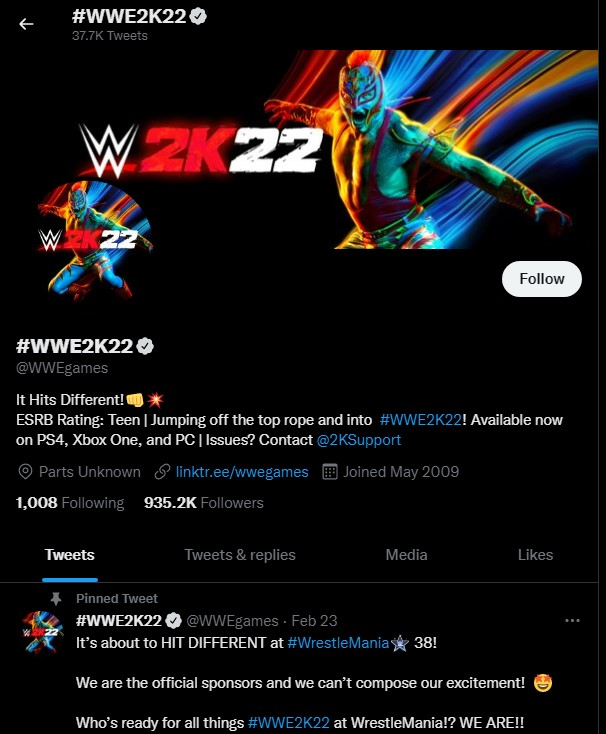 The next step is to check if there is an outage or ongoing server maintenance on the WWE 2K22 server. The simplest way to do this is to keep an eye on the official Twitter account for any server maintenance, outages, or shift service issues. Announcements about server maintenance will be issued here. If the server is experiencing problems, you will not be able to download.
Fix #3 Check Steam servers
If you have a fast internet, the next step is to determine if the Steam game servers are up and running. You will be unable to properly download WWE 2K22 on your PC if Steam reports any maintenance or difficulties.
You can use this URL link to check the server's status.
Fix #4 Temporarily disable Windows firewall
WWE 2K22 may be blocked from downloading to the server by the Windows Defender Firewall. To avoid download difficulties, check your firewall to see if it is blocking WWE 2K22 and if it is, add an exemption to the Windows firewall exception list.
Windows firewall exception
Step 1: Type Windows Defender Firewall in the search bar on your desktop and then click the icon that appears in the results.
Step 2: Choose Allow an app or feature through Windows Defender Firewall.
Step 3: Scroll down until you find WWE 2K22.
Step 4: Check all boxes named WWE 2K22.
Try to launch steam and download WWE 2K22.
Fix #5 Clear download cache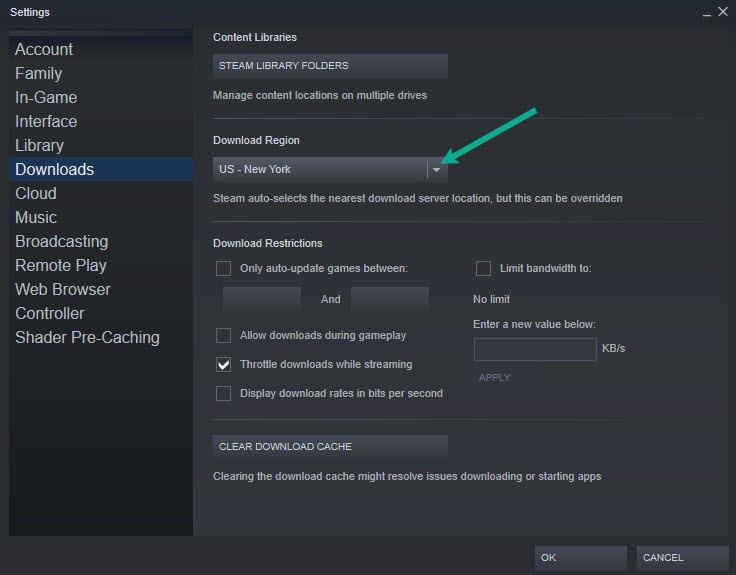 Clearing the Steam download cache may assist you in resolving the download issue with games. Many issues with WWE 2K22 file downloads can be resolved by clearing the Steam download cache.
Clearing download cache
Step 1: Double-click the Steam icon on your desktop to launch Steam client app.
Step 2: On your Steam launcher, click Steam, then click Settings.
Step 3: Click Downloads tab, then click Clear Download Cache.
Restart your download and see if you can download WWE game.
Fix #6 Change download region
To accommodate the millions of people that use the Steam launcher to play games, several servers are placed all around the world. The Steam launcher can be used to alter the download region to the best location for them to get the game.
Changing download region
Step 1: Run Steam launcher.
Step 2: On your Steam launcher, click Steam, then click Settings.
Step 3: Click Downloads, then click the drop-down menu of current Download Region and select a different region location.
Step 4: Click OK.
Fix #7 Redownload game files
It's possible that your WWE 2K22 download isn't working because of a Steam launcher bug. To see if stopping and downloading again solves the problem, try it.
Restarting download
Step 1: Launch Steam, select Downloads on Steam main menu.
Step 2: Click on Pause. This will stop the download of RUST.
Step 3: Click Remove from queue. This removes the game from the queue.
Step 4: Click Download now. This will redownload WWE 2k22.
Fix #8 Restart Steam Launcher
A temporary error in the Steam launcher may be to blame for the WWE 2k22 download issue on your PC. To remedy this, use the task manager to restart the Steam launcher and then relaunch it.
Restarting Steam
Step 1: Open the Task Manager by pressing Ctrl + Shift + Esc keys.
Step 2: Choose the Processes tab.
Step 3: Select Steam process.
Step 4: Click End Task to close it.
Step 5: Run Steam launcher.
Step 6: Redownload WWE 2K22.
Fix #9 Repair Steam library game folders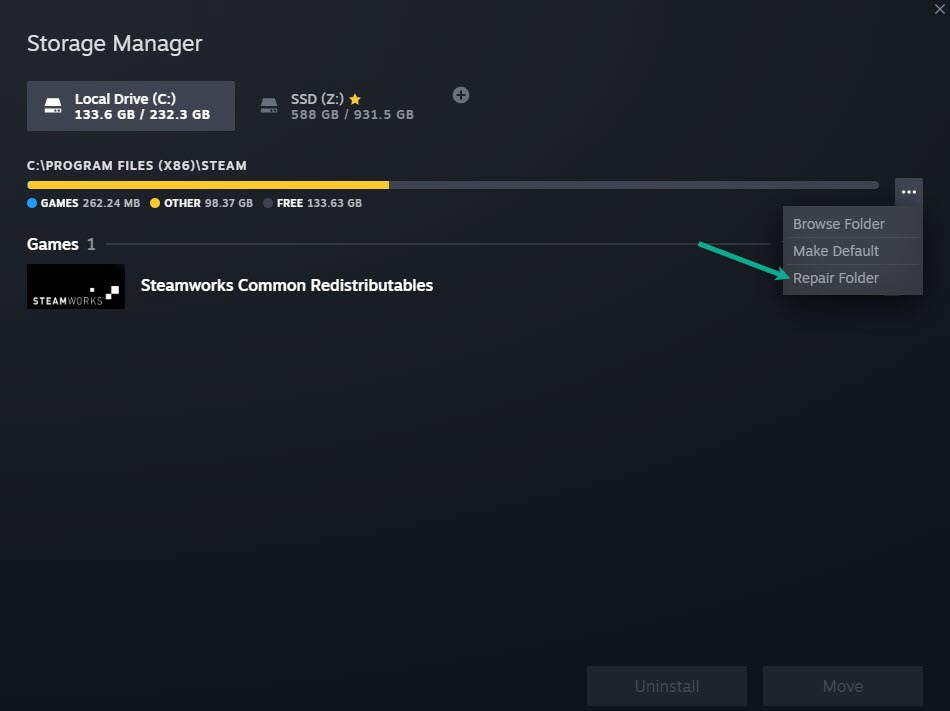 Some download troubles may arise if your Steam library folder is corrupted. The game folder is almost probably the source of the problem. You must repair the library folder to resolve this issue.
Repairing Steam Library
Step 1: On your Steam launcher main menu, click Steam, then click Settings.
Step 2: On Downloads tab, click Steam library folders.
Step 3: Click the three dots.
Step 4: Click Repair folder.
Suggested Troubleshooting Guide
Feel free to visit our YouTube channel for additional support and troubleshooting guides on various devices.