Several avid gamer have reported that they encounter controller issues with WWE 2K22 on Steam. For unfortunate players, regardless of what brand of controller you have purchased, wireless or wired controller, there should be no problem using it on your PC or Steam games provided that it is compatible with your PC. There are several reasons that can be caused by this, it could be steam general controller settings, an issue with all the external devices, steam big picture mode, or steam input, just to name a few. In this guide, we will focus on the WWE 2K22 controller gamepad not working issues on Steam. Several troubleshooting steps will be required to fix this controller issue. Follow our easy fix below.
WWE 2K22 is a popular wrestling video game that was released in March 2022 on a variety of gaming platforms, including on Steam. This game has reached new heights thanks to the developers' rebuilding of the game engine and excellent game graphics. Current and former WWE superstars, as well as the most talented WWE Superstars and Legends are all available to play.
Fix WWE 2k22 controller gamepad not working issue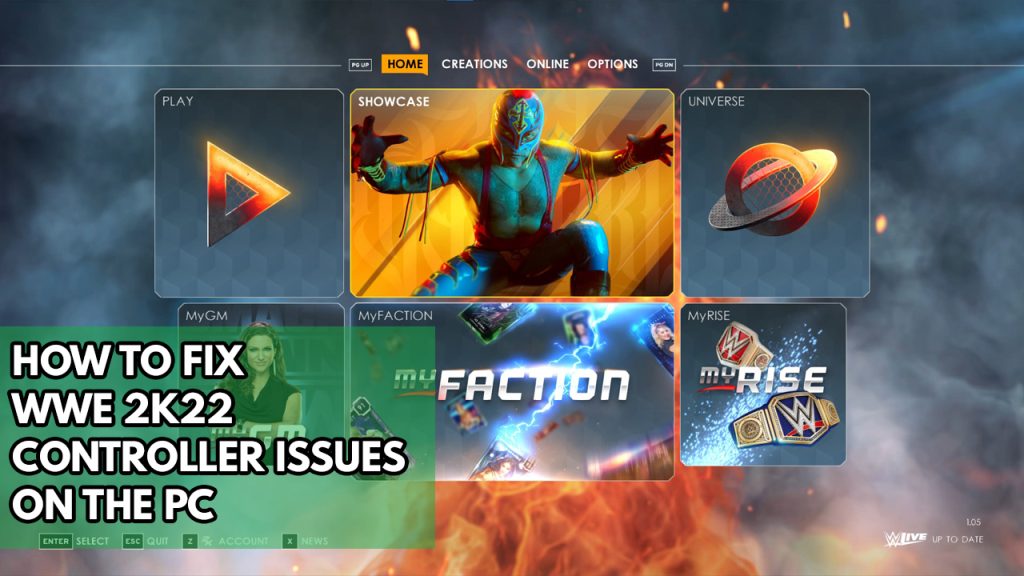 The controller issue is one of the troubles you may encounter while playing this game. This can happen before or during the game, and it can be a frustrating experience, particularly if you only want to play with the controller.
Below are the steps to WWE 2k22 fix controller issue.
Fix #1 Update controller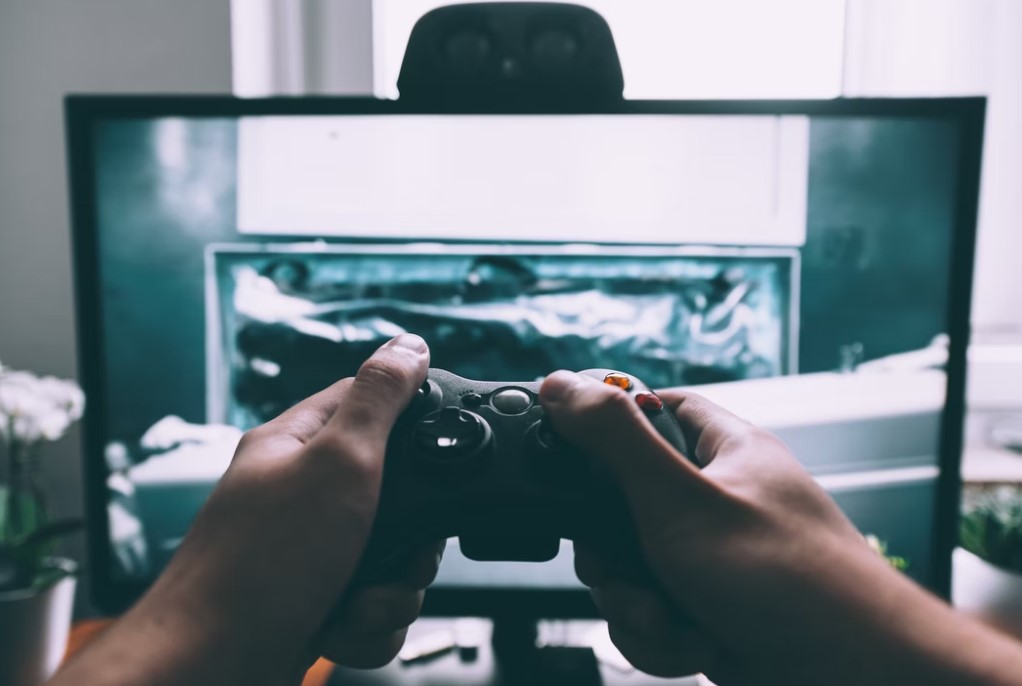 It's possible that your computer doesn't have a controllers driver for the Xbox controller, PlayStation controller, or any other generic gamepad configuration support. This is one of the reasons your controller isn't working in WWE 2k22. Get the drivers you need from the manufacturer's website. You can even ask their customer support team for the correct driver version. If you can't find the correct controller driver for your device, you can get the most recent driver update for any connected devices using third-party software.
Time Needed : 3 minutes
Updating controller support (sample controller 8bitdo)
Go to manufacturers website.

This will open the website.


Select support.

This will allow you to go to support section.


On the Support section, download the drivers.

This will allow you to install drivers.

Fix #2 Disable steam input then enable steam input in the general controller settings
Steam includes a good controller system that detects and configures everything. However, developers must ensure that Steam Input is enabled and compatible with their game. Several consumers have reported receiving incorrect button prompts for the WWE 2k22 controller they plugged in, try to disable and enable if this will fix the issue.
Disabling and Enable Steam input for WWE 2k22 controller gamepad in general controller settings
Step 1: Launch Steam. This will let you open Steam.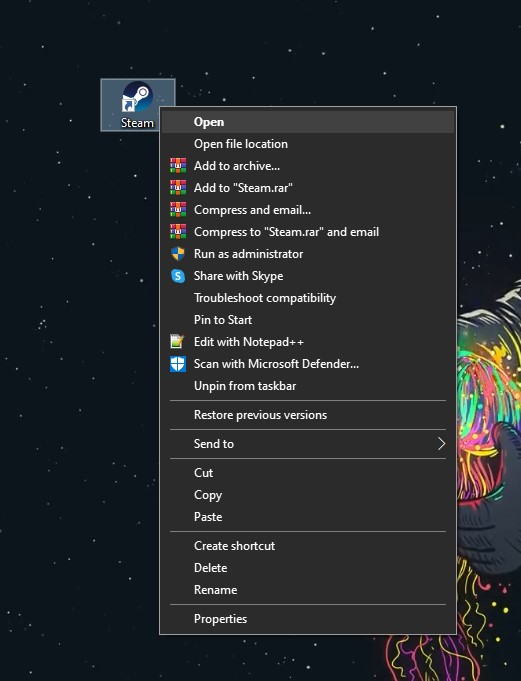 Step 2: Go to Steam Library Tab then right click the game. Search for the game.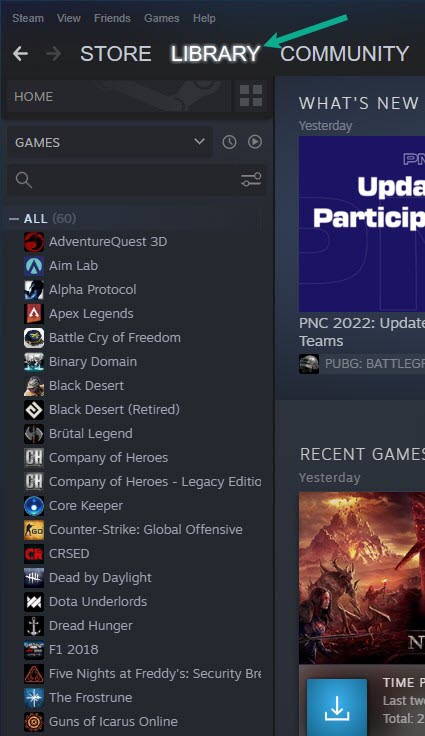 Step 3: Select Properties. This will allow you to go to Properties window.

Step 4: Select controller tab then under override click the drop down menu under the word use default settings then select Disable steam input then select Enable Steam input in the Steam controller settings.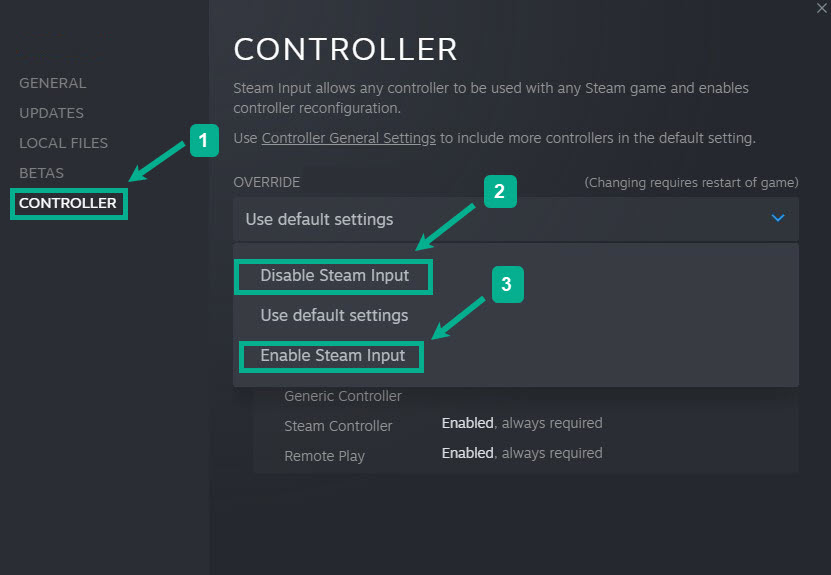 Fix #3 Steam Big Picture mode

The game can switch to other plugged-in devices instead of recognizing the controller device such as the PlayStation configuration support and Xbox configuration support as the default. This can be really irritating, and your best solution for now is to unplug every usb devices except the controller and start the game in Big Picture Mode.
Launch Steam in Big Picture mode
Step 1: On the Steam launcher, click the white square icon with arrow on the upper right corner.
Step 2: Click on Library.
Step 3: Find WWE 2K22 and launch the game.
Fix #4 Enable Steam overlay
You can try to enable steam overlay, several users have reported that when they enabled steam overlay, they were able to fix there issues with the controller in WWE 2k22.
Enabling Steam overlay
Step 1: Open the Steam client.
Step 2: Click on Steam found on the upper left side of the client.
Step 3: Click Settings.
Step 4: Click In-Game.
Step 5: Enable the Overlay while in-game box.
Step 6: Click OK.
Fix #5 Try using wired controller
If none of the above techniques worked, connect a wired/generic controller to your PC via USB cable and check if the controller with WWE 2K22 will work. IF it works, then your wireless controller may have issues with that the controller's Bluetooth connectivity with your PC's connectivity or vice versa. Use the connected controller to play WWE 2K22 for the time being.
This will definitely fix your controller issue and fix the steam controller buttons wrong mapped issue. Try playing the game and see if you are still experiencing controller issue.
We hope that this article was helpful to fix WWE 2K22 Controller issues.