Looking to get rid of your cable bill? They're expensive, and more often than not, most will not even begin to scratch the surface on watching all of the channels given to you. In fact, most people only have a few favorite channels that they'll switch between. So, you're paying for hundreds of channels, but only watching a few — it's like throwing money down the garbage disposal! Luckily, you can easily change that in today's world with streaming services.
---
At A Glance:

How To Watch HGTV Live Online Without Cable
---
* If you buy through links on our site, we may earn an affiliate commission. For more details, please visit our Privacy policy page.
Today, we're going to show you how you can watch HGTV live online, without paying a cable subscription to one of the big companies out there. Follow along below!
Streaming Devices
Streaming devices can easily be your first go-to option for looking up a channel. Both the Fire TV and Roku usually offer great options, but unfortunately, you won't be able to find HGTV streaming on either device. However, both devices have the Sling TV app, which you can then download, sign-up for and watch HGTV from.
If you really wanting to get a streaming device, downloading Sling TV onto it would be the only way you can watch HGTV through streaming hardware. However, there's still plenty of streaming services that let you watch HGTV without a hitch. Check 'em out below.
How To Watch HGTV Live Online Without Cable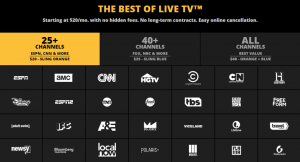 Sling TV
As we already mentioned, you can watch HGTV using Sling TV. You can download the app onto a streaming device and watch it, just like we mentioned above. Or, you can go to their website and sign-up for a package — if you pay for a certain amount of months, you can get some free streaming hardware thrown in.
To watch HGTV on Sling TV, you'll need to sign up for either Sling TV's Orange or Blue package. HGTV comes in either one.
You can watch on your Android smartphone or tablet, too. And if you're not sure about diving in, do remember that you can cancel anytime — there's no contracts! On top of that, Sling let's you watch for free for the first seven days as a trial. Check it out below.
Buy on SlingTV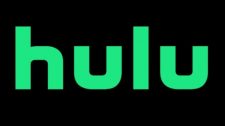 Hulu
Another great place you can watch HGTV live online is Hulu's new Hulu with Live TV service. It gives you complete access to Hulu's library, but in addition, offers you Live TV as well. One of the channels included in that package is HGTV, allowing you to watch it live anywhere you can stream Hulu — your TV, Android smartphone, tablet, etc.
It is a little pricey — not nearly as cheap as Sling TV; however, before you start handing them cash, Hulu offers a 7-day trial.
Buy on Hulu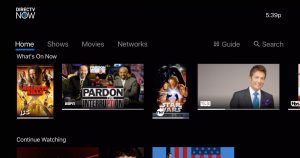 DirecTV Now
AT&T's DirecTV Now is another service that will allow subscribers to watch HGTV live online; however, you'll need to be subscribed to the "Live a Little" package for DirecTV to offer that channel to you. This is DirecTV Now's most basic subscription, so it'll cost you a little cheaper than Hulu with Live TV, but more expensive than Sling. But, much like the other services, you can watch DirecTV Now almost anywhere — on the TV, on your phone, tablet, etc! It's a great choice for those on the go.
Check it out for yourself at the link below.
Buy on DirecTV
How To Watch HGTV Live Online Without Cable Verdict
So, which service should you pick out of all the options offered? We ultimately recommend Sling TV because of it's a la carte style. A good second option would be DirecTV Now, as it's probably the closest service on this list that can compete with Sling's pricing.

* If you buy through links on our site, we may earn an affiliate commission. For more details, please visit our Privacy policy page.