Want to cut that exorbitant cable subscription with all of those hidden fees, but don't want to miss out on 60 Minutes from CBS? Don't worry! There are still ways that you can stream 60 Minutes (from anywhere at that!) without paying for hundreds of channels a month that you may or may not use. In fact, CBS is available on at least five streaming platforms, which are far cheaper than any cable prices you might be paying for right now.
* If you buy through links on our site, we may earn an affiliate commission. For more details, please visit our Privacy policy page.
So, if you're wondering how you can cut your cable subscription and keep your access to 60 Minutes, just follow along below, and we'll get you set up!
Amazon and Roku
Your best option for watching 60 Minutes is through streaming hardware. Whether you're looking at picking up the Fire TV or Roku Ultra, you'll be able to watch 60 Minutes. CBS offers an app for both of these devices called CBS All Access, which is where you'll be able to watch 60 Minutes without any problem. You'll need to download the app onto either device and sign-up at a monthly subscription fee (which you can cancel at any time), and then you'll be able to watch 60 Minutes whenever you want.
Of course, the cost is a little bit more per month for those that don't have a Fire TV or Roku Ultra. Luckily, you can pick one or the other up on Amazon at a reasonable price. Be sure to check out our favorite options at one of the links below.
How To Watch 60 Minutes Live Online Without Cable

The next place you can watch 60 Minutes is Hulu! If you haven't heard, they recently launched a new package called "with Live TV." In this package, you'll get a variety of channels, including CBS, allowing you to watch live TV almost anywhere — on your smartphone or tablet when traveling, at home on your Smart TV, on a streaming device, on your computer and so much more!
Hulu with Live TV is one of the pricier options out there, coming in at a monthly subscription as well, but the value you get is great. For example, included in your with Live TV subscription is a regular Hulu subscription, giving you access to Hulu's vast array of video-on-demand content. At the current monthly fee, it's still a little pricey, so Hulu does offer a free trial for those that want to test the waters.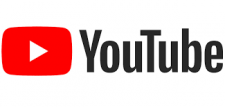 YouTube TV is another new one that will allow you to watch 60 Minutes. They have a contract with CBS for live TV, so this is another place you'll be able to watch on the go (on your smartphone or tablet), or sitting at home on the couch with your Smart TV or streaming hardware. You could even hook up your laptop to the TV (or someone else's TV) and watch from there! This one will set you back a monthly subscription fee, but YouTube TV also offers a free trial.
Just do keep in mind that, since YouTube TV is still new, they're still working out the kinks — unfortunately, they experience frequent outages. You can still see what they're all about with the free trial at the link below.
How To Watch 60 Minutes Live Online Without Cable Verdict
So, which option should you go for? If you're looking for reliable live TV service, we recommend picking up Hulu with Live TV. They offer a great free trial, and the value in their subscription surpasses all of the other options on this list.
However, if you're looking for something more economical, picking up a Fire TV or Roku Ultra, and signing up for CBS, All Access is your best option. The only downside is that there's not a whole lot of value since CBS will be the only channel you'll have access to, as you're signing up for that subscription specifically.
* If you buy through links on our site, we may earn an affiliate commission. For more details, please visit our Privacy policy page.