Are you getting the Discord 404 error when playing Valorant or any other game?
Discord developers are aware of this error and there are two recommended solutions that they want to share.
In this guide, we'll show you how to fix this problem.
What does Discord 404 error mean?
Discord can display many different types of error when it encounters a coding bug or glitch in the system or with a game. One of the common Discord error that many players encounter when they play Valorant and running Discord at the same time is the Discord error 404.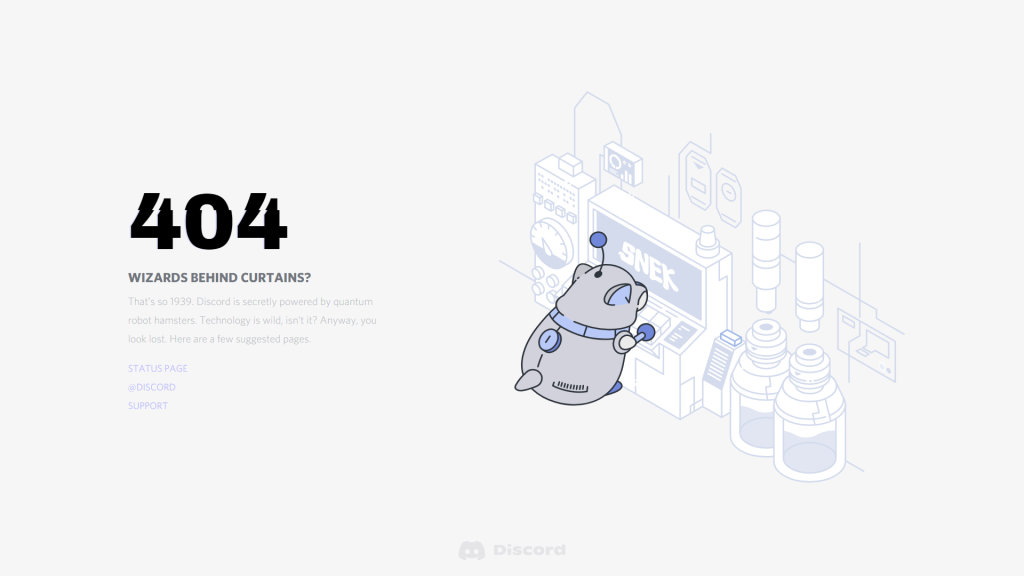 If you receive a 404 error in Discord, it means the page you tried to access no longer exists. When you conduct a search for a certain item across all servers, you will be immediately connected to it. If the resource can't be found, what options do you have?
This is where you'll encounter a 404 error. When a user encounters a 404 error, it means that the requested file or page does not exist. Every server has a predefined set of behaviors, and error 404 is the one triggered by default when a resource cannot be located.
This error only occurs mainly because of Discord's in-game overlay glitch. It doesn't appear when you're using Discord but has not enabled it as a game overlay, like when using a browser or desktop app.
If you're trying to play Valorant with all Discord features enabled including the game overlay, this guide will show you how fix this error message.
How to fix Discord error 404 in Valorant?
These are the solutions that you can try if you enable game overlay feature when playing Valorant but you have Discord 404 error.
Fix #1: Restart the Discord in-game overlay.
By far, the most effective way to fix the error according to reports from a number of Discord users is to turn off the in-game overlay and launch it again when playing Valorant. To do this, you need to go into game overlay settings from Discord's end and disable the feature from there.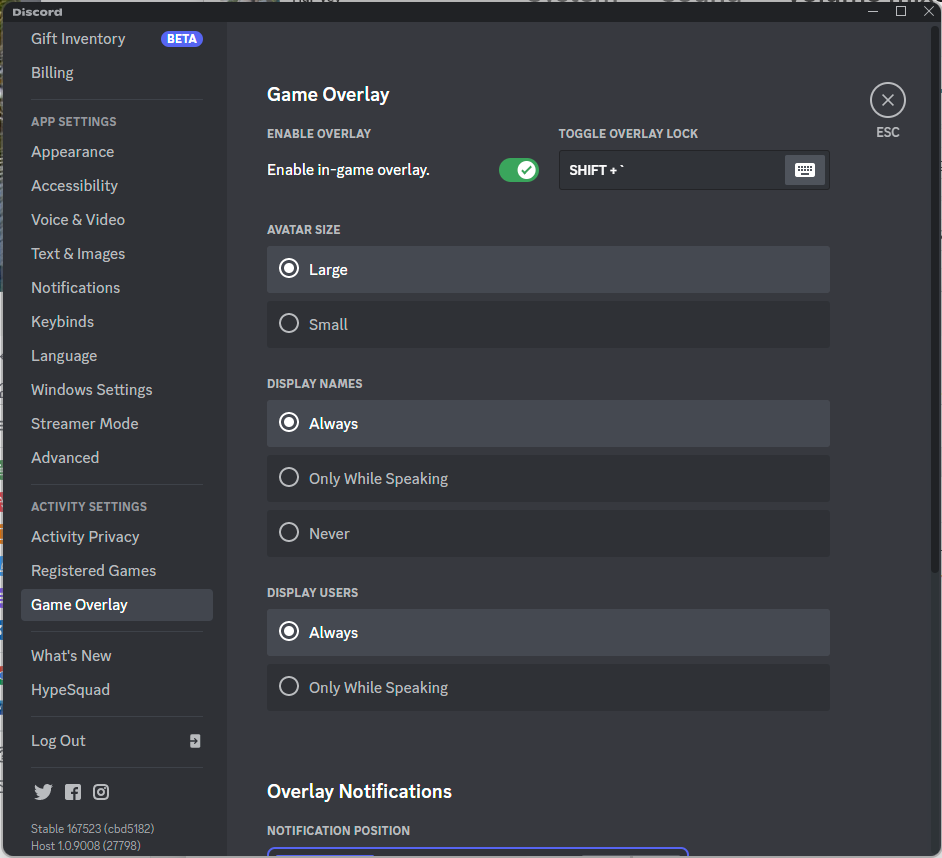 Here's what you need to do:
Open Discord and click on the Gear icon on the bottom left to open Discord Settings.
In the left pane, go to the Activity Settings section and click on Game Overlay.
In the Enable Overlay section, you will see the toggle switch. Click on it to disable the in-game overlay.
Afterwards, close Discord and reopen it.
Launch Valorant again to check if the Discord error 404 returns.
Fix #2: Delete and reinstall Discord.
If you're still getting the Discord 404 error after toggling the in-game overlay when you play games, there may be an issue with Discord itself. To fix Discord 404 error, the next thing that you can do is to reinstall the instant messaging service app itself.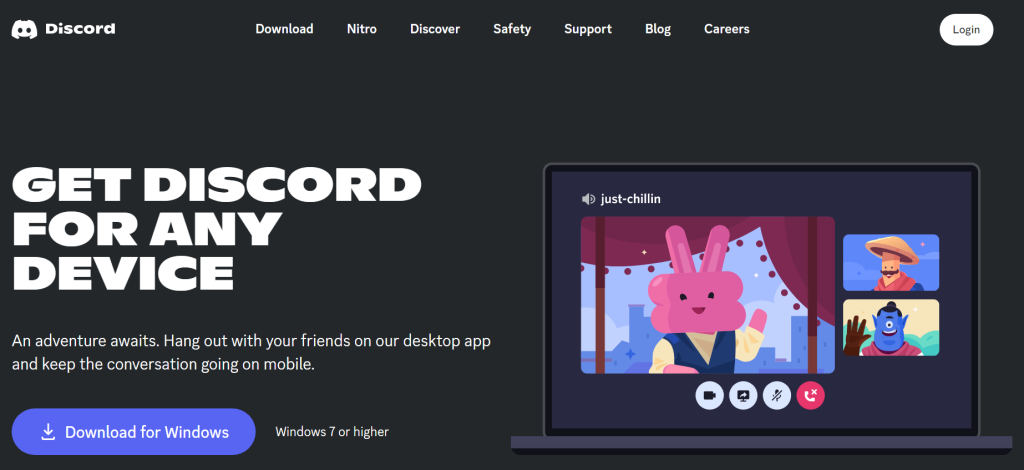 To quickly uninstall Discord, follow these steps:
Press the Windows key + R keys on your keyboard to open the RUN dialog box.
Once the RUN dialog box is opened, type appwiz.cpl inside the search bar and press Enter.
In the Programs & Features menu, look for Discord and right-click on it.
Click on Uninstall.
Once Discord has been deleted successfully, close the Programs & Features menu and visit the official Discord website to download the installer.
Reinstall Discord and check if the Valorant Discord error 404 has been fixed
What Causes the Discord 404 error?
When you see an error, the first question that comes to your mind is why the error came up. There are a few reasons why error 404 may be showing on your Discord screen. These are the known causes of this error:
Lack of access.
Error 404 appears when you try to access a file that you do not have permission to see. Individuals determine which servers will have access to an exported resource and which users will be granted permission to use it. It's possible that the resource is accessible, but your location prevents you from using it.
Missing resource.
It is possible to lose even server-stored data. If this happens, the resource will be inaccessible to you indefinitely. Because of this oversight, we must inform you that some materials are currently unavailable.
Firewall blocking Discord.
A firewall is a crucial security component of the Windows operating system. A firewall will block any potentially harmful action it deems to be taking place. Therefore, the Firewall may prevent you from obtaining game data if Discord tries to export it from a server.
Presence of proxy or VPN.
Your network's proxy settings may block you from connecting to a Discord server using the app. It is important that you know that proxy addresses cannot be used with Discord.
Unreliable internet connection.
If your internet is slow or keeps disconnecting, your Discord app may not work properly. To fix Discord, you need to make sure that you troubleshoot your internet connection first.
FAQs
Why is Discord showing the 404 error when playing Valorant?

If you're getting the Discord 404 error when playing Valorant or any other games, it can be due to many different things. 
For some Discord users, it can be caused by a bug with the in-game overlay or the Discord app itself. Others may encounter it for some other reasons such as outdated software or mods with the game.
Some Grand Theft Auto players have reported in the past that they too experienced the error when they enabled the in-game overlay while streaming.

How to I fix the Valorant Discord 404 error?

If you're getting the 404 error on Discord, the first thing that you need to do is to try to toggle the in-game overlay. If that won't work, make sure that you reinstall Discord and see if that will help.