If you enjoy playing Valorant with friends or with strangers, you'll surely find the error code 31 as a big turn off for this game. This error not only stops the fun once but it can persistently pop up whenever you are playing.
If you're getting this error: "There was an error connecting to the platform. Please restart your game client. Error Code: 31," this troubleshooting guide should help.
What does error code 31 in Valorant mean?
The Valorant error code 31 indicates that the servers fail to gather important information such as the player name and other details before and during a match. This error code can be frustrating for players as it interrupts the game while multiplayer is underway. Since Valorant is a fast-action shooter, every split second matters in many cases and the error popping up at inopportune moments can be devastating, to say the least.
Causes of Valorant error code 31 error code
There are a couple of reasons for the Valorant error code 31. Let's talk about each of the causes briefly below.
Server issues.
Just like other network error codes, the Valorant error code 31 can be caused by problems outside the control of players, like when there's an on-going server outage, maintenance, or even high capacity.
If Valorant was working fine previously, the first thing that you want to do is to check for any server-side issues. Valorant server problems are usually fixed rapidly by Riot Games so all you have to do is to wait.
Random game client bug.
Connection error messages in Valorant may sometimes be caused by randomly triggered bugs in the game. If the game servers are working normally at this time, it's possible that the game may have encountered a random game bug.
Riot Vanguard cheat.
The game's anti-cheat app called Riot Vanguard is known to trigger all sorts of issues and error codes in the past. You can try to restart Riot Vanguard to see if that will clear the Valorant 31 bug.
Slow or intermittent internet connection.
Some players claimed that issue with their own internet connection at home caused the Valorant error code 31. To see if that's the case on your end as well, try to make sure that your internet download and upload speeds are above 5Mbps and that you have a steady connection.
If you're playing on wifi, it's possible that the random disconnections causes the Valorant error code as the servers fail to communicate and gather the necessary information while the game is going-on.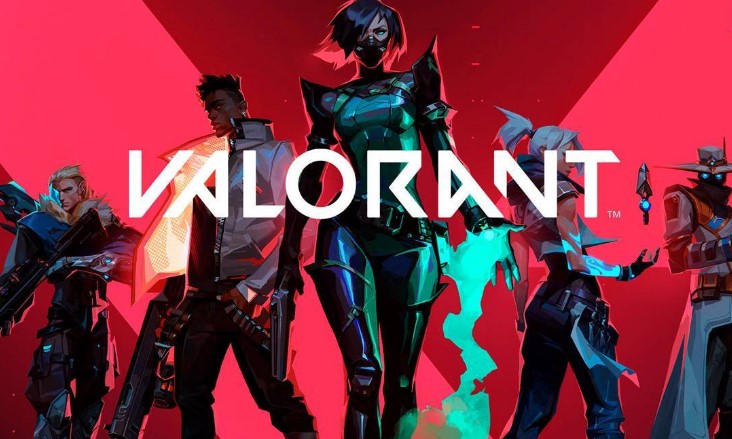 How to fix Valorant 31 error code?
If you want to play Valorant but you're getting the annoying error code 31, try some of the easy fix that we've prepared for you below.
Fix #1: Restart the Valorant client.
The Valorant error code 31 may be triggered by random or minor bugs in the game so the first thing that you can do is to restart. Restarting Valorant is often the easiest solution for this type of errors and must be attempted ahead of other possible fixes.
Fix #2: Refresh the anti-cheat Riot client app.
Just as restarting the Valorant client may potentially help, refreshing the anti-cheat application must also be attempted. Some cases of error code 31 were fixed by doing this simple fix so be sure to do it right after you've restarted the game.
To ensure that all Valorant-related processes are closed, try using the Task Manager application (CTRL+ALT+DEL). Under the Processes tab, look for anything that says something about Valorant or Riot Games and close all of them by hitting the End Task button.
Fix #3: Reboot your PC.
Should the Valorant error code 31 persist, the next fix that you can try is to reboot the computer itself. Doing so may clear the bug in the system and hopefully lets the game work normally again.
Fix #4: Check for server issues.
Another important solution to try is to know if there's any server problems that causes Valorant to work erratically at this time. To do that, visit the official Riot Games website.
Fix #5: Delete and reinstall Riot's anti-cheat app.
In case there's a problem with the game's anti-cheat program, you can try to remove and reinstall it. Temporarily removing the program from the system has been known to help fix the Valorant error code 31 for some players.
Here's how you're going to do it:
Press the Windows key on your keyboard, or select the Start button on the taskbar.
Type in the words "add or remove" and select Add or remove programs.
In the Apps & features menu, search for Riot Vanguard.
Click on the Riot Vanguard icon and click Uninstall.
Confirm the uninstallation.
Fix #6: Create a bug report.
If none of the solutions above has helped in fixing the Valorant error code 31 at all, you can submit a ticket to Riot Games by using this link. While this will not instantly give you a resolution, it may help the developers know that there's an on-going Valorant error out there that affects some players. 
OTHER INTERESTING ARTICLES:
Visit our TheDroidGuy Youtube Channel for more troubleshooting videos and tutorials.