The primary purpose of a phone is to make calls. When you compare a feature phone or a smartphone one common denominator between both devices is that they can make and receive calls. A smartphone however will have several advantages over a feature phone. The #Samsung Galaxy #S5 for example can not only make calls using the signal from the network but it can also make use of the Internet to make calls when using certain apps such as Skype.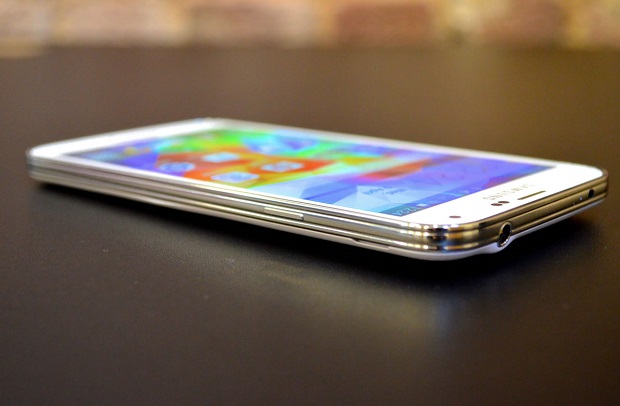 There are however instances when a person will have problems making a call on their phone. In this latest installment of our troubleshooting series we will tackle the Galaxy S5 can't receive or make calls issue which some of our readers are experiencing.
If you own a Samsung Galaxy S5  or any other Android device for that matter then feel free to contact us using this form. We will be more than happy to assist you with any concern that you may have with your device. This is a free service we are offering with no strings attached. We however ask that when you do contact us try to be as detailed as possible so that an accurate assessment can be made and the correct solution can be given.  
If you would like to browse the previous parts in this series then check out this link.  
Aside from sending us an email you may also reach us at our Facebook and Google+ social media accounts.
S5 Can't Receive Or Make Calls
Problem: Hello, I had my samsung S5 for almost a year now and it was working great I loved my new device.  Well about 2 weeks ago out of nowhere my phone seem to stop receiving calls and I was unable to send calls, I wasn't even able to go in my voice mail, well I looked up stuff couldn't find anything so I thought well I can still text well then my text messages started to fail even when im in the opening.  Sometimes when I restart my phone I would be able to send a couple of text before it starts to say "message failed to send".  Also I seem to have trouble connecting to service yet in the past I had no problem connecting to the service. Please help, I don't want to get a whole new phone for what could be a minor flaw. Thank you
Solution: Have you tried checking if your phone is getting a good signal from the network? Sometimes when you are not able to make calls or send text messages the problem is that the phone has a weak or no signal. I suggest you contact your carrier first to verify if there are any network related issues in the area. While you are on the phone with your carrier you should also have them check the status of your account and see if there are any issues with it that may prevent you from making/receiving calls or sending text messages.
You should also try using your phone SIM card in another phone and check if the issue is the same on the other phone. If you can make calls while the SIM is in another phone then the SIM card is not causing the problem.
Once you have eliminated the network and the account as the cause of the problem the next step is to check the phone itself.
For this issue I suggest you wipe the cache partition of your phone first from the recovery menu to clear out any temporary data that may already be corrupt.
Next, start your phone in Safe Mode then try to make a call. You should also try to send a text message. If you don't encounter any problem in this mode then the issue may be caused by a third party app installed in your phone. Find out what app this is and uninstall it.
If however the problem still persists even in Safe Mode then backup your phone data and do a factory reset.
After the factory reset check if the issue still occurs. If it does then this may already be a hardware related problem. Bring your phone to an authorized service center and have it checked.
S5 Does Not Ring
Problem: This reconditioned  phone has never rang since I got it. My stolen one also had the same problem but not as bad. We are with Cricket. My husband has his original phone and it rings sometimes. When we have good reception it won't  ring. Is this a software or hardware problem. Please help if you can. Thanks
Solution: Try to check first if the volume for your notifications is set to the maximum level. Go to settings – sound – volume. From here you can manage the notification sound. Next, choose a different ringtone and see if this resolves the problem.
If the phone still does not ring then I suggest you backup your phone data then do a factory reset.
S5 Unfortunately, the process com.android.phone has stopped When Receiving Calls
Problem: I have a Samsung Galaxy S5 Sport from Sprint that was unlocked by Sprint. While visiting my boyfriend in Germany (US military), I inserted a Vodafone SIM card for phone use only (no data), and it was working for about a week.  Now when I receive a call, I get an error message that says, "Unfortunately, the process com.android.phone has stopped."  I am, however, able to make outgoing calls.  So basically, I can call out, but I can't receive calls.  I took the phone to Vodafone, and they said that all of the settings were correct (GSM vs CDMA, turn off data, etc.).  Additionally, the representative took the SIM card and put it in her phone, and she was able to receive calls. I tried the following troubleshooting techniques:
Cleared cache and data for Phone, Dialer Storage, Contacts, Facebook, Messenger, Whatsapp, and Viber.
Re-logged in to Facebook and Messenger and checked to make sure my Facebook contacts were not synched (they were not).
I wiped the cache partition.
The only thing I did not try was the factory reset – 1. Because I have a lot of apps and files that I don't want to reload onto my phone, 2. I'm not sure if a factory reset would undo the unlock for my phone. Additional information, when I go to Application Manager, I have three Phone apps:
Two that have the green square with a phone inside it, one using 1.82MB, and the other with 6.77MB (both say Version 5.0-G860PVPU2BOH1)
One with an android logo next to it using 5.32MB (also Version 5.0-G860PVPU2BOH1)
There's also a Phone Info app with the android logo
When my boyfriend tries to call me from his German phone, he gets no answer.  My phone doesn't ring and doesn't show any missed calls, but I get the error message about com.android.phone stopping, and sometimes, I'll get an SMS text message that says:
Vodafone Mailbox:  Es wurde keine Nachricht hinterlassen:  
(phone number)
15.09.2015 22:05:19
1 Versuch
Persoenliches Geschenk?
Kostenlos 12244 anrufen!
Translated using google translate:
Vodafone Mailbox : It was to leave a message :
(phone number )
09/15/2015 22:05:19
1 attempt
Personal gift ?
Call us for free 12244 !
Hopefully my phone works when I get back to the US, but I would really like to be able to use my phone in Germany since I will be visiting often, and that was the point of getting my phone unlocked.  I really appreciate any help you can give me.  Thank you!
Solution: It looks like you already did all of the troubleshooting steps that needs to be done before performing a factory reset. I think the best way to proceed right now is to do a factory reset. The unlock status performed on your phone by Sprint is permanent so you don't have to worry about this. What you need to do though is to backup your phone data before doing the factory reset since everything in your phone will be deleted in the process.
Feel free to send us your questions, suggestions and problems you've encountered while using your Android phone. We support every Android device that is available in the market today. And don't worry, we won't charge you a single penny for your questions. Contact us using this form. We read every message we receive can't guarantee a quick response. If we were able to help you, please help us spread the word by sharing our posts with your friends.