The arrival of Samsung Galaxy S6 Edge (#Samsung #GalaxyS6Edge) has received critical applause from global smartphone consumers, especially with their new elegant glass and metal designs as well as the dual curved edges. Many were pleased about Samsung's move to finally impose a schematic difference on their new Galaxy devices. But the existence of issues including network problems has caused disappointment to many users.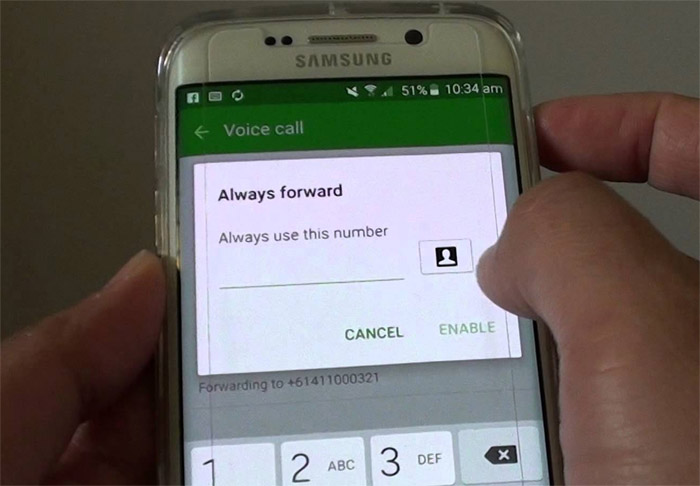 This post contains quick fixes and workarounds to deal with problems associated with the Galaxy S6 Edge texting and calling features. You're free to try any of the recommended procedures whatever you think is applicable to the problem you have on your phone. Here's the list of the topics…
If you have different issues, visit our S6 Edge troubleshooting page. Find problems that are similar to yours and use the existing solutions. You may also contact us by filling up this questionnaire. We are always willing to help you and it's free of charge.
---
Galaxy S6 Edge won't ring when someone's calling
Problem: I have the Samsung Galaxy S6 Edge and I've had it about a month or so. Just within the last two days, when people call me the phone shows who is calling but for some reason it won't ring. All of the sounds are on and the volume is on high. The text message sounds are working along with the Facebook and everything else. It just doesn't ring when I'm getting an incoming call. Can you help me?
Troubleshooting: Setting the phone's ringer or volume key to a higher or highest level is not a guarantee that your device will always ring for incoming calls. This means you still may have to further check on your phone's sound settings and ensure everything is configured accordingly. Basing on your problem statement, it's possible that some settings on your device are configured in such a way that affects incoming call sounds or alerts. I therefore suggest checking these two settings on your Galaxy S6 Edge and/or configure them, if necessary:
Motions and Gestures Mute Function
Check the Mute function under Motions and Gestures menu? If Mute function is enabled in this menu, incoming calls will be muted or silenced by simply placing your phone face down on your hand or any flat surface. To ensure this is not causing you trouble, just head on to your phone's Motions and Gestures menu and make sure the Mute option is turned off or disabled. Here's how:
To navigate through these options, tap Settings-> Sound and Notifications -> Motions and Gestures ->Mute, then drag the slider next to Mute to turn it off.
Do Not Disturb Function
All calls and alerts can also be silenced through this feature. But you can set some exceptions. That being said, enabling the Do Not Disturb feature may likewise cause your phone not to ring when getting incoming calls as what you're currently experiencing.  Given this possible circumstance, you have to be careful when activating this feature on your device.
To access and configure this menu option, go to Settings->Sounds and Notifications-> Do Not Disturb. Toggle the switch to turn the feature off. But if you really need to use this feature, you can set exceptions to allow sounds and alerts for incoming calls.
Try to work on these two settings and see if that will fix your problem. Also don't forget to check your phone's Ringtones and sounds settings and make sure it properly configured.
Calls go straight to Galaxy S6 Edge voicemail
Problem: Hi there! It's been a few weeks since I've apply the new update on my phone. Now when somebody tries to call me, they reach instantly the voicemail. I can't even receive the notification pop-up message that I've got a voicemail unless I restart my phone. How can I fix this problem and receive phone call like back then?
Thank a lot for your help. I really need it. I don't know what to do. I'm with Fido my phone is ok for the bars and my account is at 0$ so I dunno what's happening.
Troubleshooting: The problem with incoming calls going straight to voicemail started to plague many users of Galaxy S6 Edge devices from different carriers, following the 5.1.1 update. It seems to be a glitch associated with the LTE and Wi-Fi services, as the problem occurs when the phone is set to LTE and the Wi-Fi is enabled.
Assuming you have done checking call and voicemail settings on your phone and that you've already contacted your carrier and have them checked your voicemail settings, your next option is to try disabling LTE on your device and switch to WCDMA/GSM instead. It's a temporary workaround ruled out by some of those who have experienced the same problem as yours.
If you want to give this a try on your end, navigate to your phone Settings-> Mobile Networks -> Network Mode, and then select WCDMA/GSM. Using this configuration however, would also mean getting slower Internet speeds on your device. You may opt to switch to WCDMA/GSM if you don't want to miss any calls and then back to LTE if you have to. Don't forget to restart your phone after switching back and forth to LTE.
Let's just hope the Android 6 Marshmallow update could give ultimate solution to this problem.
S6 Edge can't place outgoing calls sometimes, won't ring with incoming calls
Problem: I get text messages hours or days after someone send one to me, unless I reset my phone then I'll get the messages right away. And for calls sometimes I go to call someone and it shows its dialing and nothing happens, won't even ring. Or when people call me it goes right to my voicemail even though I have good reception and battery. Sometimes the phone works fine. I don't get it.
Troubleshooting: I believe that what you are experiencing right now is more likely network-related. Before you start troubleshooting the problem, make sure your phone is getting a good signal. Poor signal strength can sometimes trigger call and text issues including delayed texts and inability to make calls. Other things you should check:
Toggle Airplane Mode ON and then OFF again. Navigate to Apps-> Settings-> Airplane Mode, and then tap the ON/OFF switch to turn the feature on or off. You won't be able to make calls, send/receive messages, or access the Internet with Airplane mode enabled. So be sure it's disabled.
Switch network mode to auto-connect or WCDMA/GSM. To do so, go to Settings->Mobile networks->Network mode, and tap to select WCDMA/GSM from the given options.
Check for network outages. Sometimes, network outages can cause service disruptions and delays on SMS and MMS delivery. To check if the problem is due to a network outage, please contact your network carrier.
Some S6 Edge owners who have encountered problems on delayed text were able to find solution by using a third-party app for texting instead of using the stock SMS app on their device.
Galaxy S6 Edge merges calls automatically and disconnects the first
Problem: When I am on a call and 2nd call comes in the phone automatically merges call and hanging up on 1st call. Motions and gestures has all been turned off. Call forwarding is turned off. When I go to phone settings it says failed to read data, network or SIM error.  It has always said that.  This merging thing is new. It used to merge the calls, i.e. a conference, but now it hangs up the first call.  Thank you for any assistance. — Pam
Answer: This is one of the problems Samsung already addressed in the most recent update. Try to check for firmware update and download it if it's available. However, if you've recently updated your device and this issue started, it's time you did the master reset:
Turn off your Samsung Galaxy S6 Edge.
Press and hold the Volume Up, Home and Power keys together.
When the device powers on and displays 'Power on logo', release all keys and the Android icon will appear on the screen.
Wait until the Android Recovery Screen appears after about 30 seconds.
Using the Volume Down key, highlight the option, 'wipe data/factory reset' and press the Power key to select it.
Press the Vol Down button again until the option 'Yes — delete all user data' is highlighted and then press the Power key to select it.
After the reset is complete, highlight 'Reboot system now' and hit the Power key to restart the phone.
Owner can't be heard during calls over Wi-Fi
Problem: I am calling with the new Wi-Fi from Verizon and the people that answer can't hear me.  Also is there a way to just use the Wi-Fi calling? Where I am working at I only have one bar for service so the call won't connect and it seems I have to turn on the Wi-Fi calling every time to make a call. Thanks!
Answer: The reason why Wi-Fi Calling isn't the default service used for phone calls is because the device isn't connected to a Wi-Fi network all the time. So, making your phone to just use it is out of the question.
As to the quality of service you're getting, you should call your service provider.
Calls are being accepted / rejected with a single touch on the screen
Problem: The problem i am facing is that i can receive/reject a call just by placing my fingertip on green/red button, instead of sliding my finger (which is a standard procedure in all touch phones). Just a nano touch and phone gets accepted/rejected. This results in calls being rejected/accepted while walking (S6 Edge in my pocket) or while taking the phone out of my pocket.
It is really disgusting, sometimes I don't even know that a call has been received as my mobile is in pocket. I like my phone a lot but at the same time i receive lot of calls and this problem irritates me a lot. Can you help? Waiting eagerly for your reply. Thank you.
Troubleshooting: Try going to Apps > Settings > Applications > tap Phone to configure it options. Under Answering and ending calls, how many options are there? As far as I know, there are only three: Pressing the Home key, Using voice commands, and Pressing the Power key. If you're seeing the same, then your issue might be a system glitch or a firmware bug. Master reset is necessary.
Galaxy S6 Edge can't make calls, barely sends/receives texts
Problem: Texts won't send unless I try to send them like 10 times and I'm not receiving texts either I also can't make calls most the time 'coz I'm out of the area even though I'm at places where I've used my phone without problems previously. Literally in my own room I'm barely getting service anymore when it used to be great.
Suggestion: Try calling your provider and inquire about the quality of service in your area. If the rep tells you that you're in an area with excellent coverage, then go to the store and have the phone checked or even replaced.
Connect with us
We are always open to your problems, questions and suggestions, so feel free to contact us by filling up this form. This is a free service we offer and we won't charge you a penny for it. But please note that we receive hundreds of emails every day and it's impossible for us to respond to every single one of them. But rest assured we read every message we receive. For those whom we've helped, please spread the word by sharing our posts to your friends or by simply liking our Facebook and Google+ page or follow us on Twitter.