Read and learn how to fix your Samsung Galaxy J7 whose screen turned black and became unresponsive.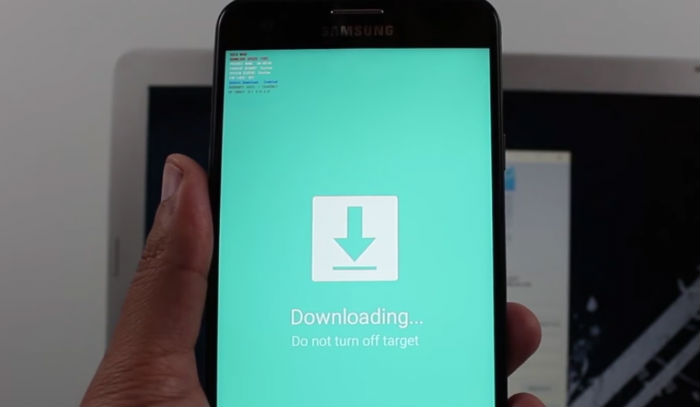 The black screen of death (BSoD) is one of the most dreaded issues and while other problems may still allow you to use the phone to troubleshoot, this one is all dark. Your device won't even respond when you hit the Power key nor would the screen lights up when you press the Home button.
In this post, I will tackle this issue with the Samsung Galaxy J7 being the subject of our troubleshooting. We have seen this problem before and we've already helped a lot of our readers who had this problem with their phones. You may be able to find similar articles posted on our website but they could be for other device. This troubleshooting guide is for the J7.
Before anything else, however, if you have other problems with your Galaxy J7, try to drop by our troubleshooting page as we've already addressed a lot of issues with this device. Odds are that there are already existing solutions to your problems on our website. Try to find ones that are similar with yours and use the solutions and troubleshooting guides we recommended. Should you need further assistance, fill up our Android issues questionnaire and hit submit. Just give us the information we need and we'll do the rest.
Troubleshooting Galaxy J7 with black screen of death
It is called the black screen of death firstly because the screen is black but what's more troubling is that the phone won't respond to whatever you do. For users who are not very careful, a drop on a hard pavement may cause this problem or being submerged in water will all result to this. Before we jump to our troubleshooting steps, here's one of the problems we received that best explains this issue…
Problem: Hi. I have a Galaxy J7 phone and it just won't turn on no matter what I do. The problem started a couple of days ago. I read some of  your troubleshooting guides already to no avail. However, I am quite certain the phone didn't suffer from liquid and physical damages so you can rule that possibility out if you help me. I just need your advice on this. Please tell me what to do. Thanks.
Troubleshooting: Now that you know how this problem occurs, it's time we go to our troubleshooting method:

Step 1: Do the battery pull procedure to soft reset your device
If you were one of the problem who have used the first generation of smartphones or even feature phones, then you should be familiar with this procedure. Pulling the battery out for at least a minute will refresh the memory of your device but to make it work, here's what you really have to do:
Remove the back cover of your Galaxy J7.

Pull the battery out.

While the battery is still out of the phone, press and hold the Power key for a minute.

Now, replace the battery (make sure you place it correctly) and secure it with the back cover.

Try to turn the phone on.
Step 2: Try charging your Galaxy J7 to rule out the possibility that it's a battery problem
If the phone still won't turn on after doing the first step, then it's time to try this one. Plug the original charger and then connect the phone to it. Normally, the LED indicator will light up and the charging icon shows on the screen. If none of the charging signs show, it might be a battery issue. Try connecting your phone to a computer and if there's no response, replacing the battery at this point may fix the issue. Although, I would suggest you consult a technician first.
If the phone charges but won't power on, then move on to the next step.
Step 3: Attempt to boot your phone in safe mode
Assuming the phone charges, then it's time you tried starting it up in its barebones. Meaning, you have to try to load up the system without any intervention from third-party apps and other elements. You can do so by booting the phone up in safe mode:
Press and hold the Power button (located on the right) until Phone options is displayed then release.

Select and hold Power off until the Reboot to Safe Mode prompt appears then release.

Tap RESTART. Note: This restart process may take up to one minute to complete.

Upon restart, Safe mode appears in the lower left of the unlock/home screen.
If the phone fails to start in safe mode, move on to the next step.
Step 4: Try booting up the phone Recovery mode
Booting up the phone in recovery mode will power up the hardware but won't load the Android interface. If successful, you can try to wipe the cache partition in this mode or even reset the phone, so it's worth doing it.
Press and hold the Volume Up key and the Home key, then press and hold the Power key.

When the device logo screen displays, release only the Power key

When the Android logo displays, release all keys ('Installing system update' will show for about 30 – 60 seconds before showing the Android system recovery menu options).
If you can't boot your phone up in this mode for the first time, try again. But actually, what we're trying to do here is find out if the phone is still capable of powering up its hardware because if so, then the problem should be in the firmware and not hardware. Assuming you've successfully rebooted your phone in this mode, then wipe the cache partition first and if that won't work, then a reset is necessary.
However, if the phone can't boot up in this mode, then you have no other choice but to bring your phone to a tech.
CONNECT WITH US
We are always open to your problems, questions and suggestions, so feel free to contact us by filling up this form. This is a free service we offer and we won't charge you a penny for it. But please note that we receive hundreds of emails every day and it's impossible for us to respond to every single one of them. But rest assured we read every message we receive. For those whom we've helped, please spread the word by sharing our posts to your friends or by simply liking our Facebook and Google+ page or follow us on Twitter.