In this troubleshooting guide, we will show you how to fix Soulworker that suddenly stops responding on PC. It's a minor problem that you may be able to fix easily. So continue reading as we may be able to help you.
Some gamers reported a problem that occurs randomly when they play the game Soulworker. According to some, the game just stops responding without apparent reason. When such an issue occurs, their gameplay will surely be disrupted.
Random crashes and freezes are pretty minor issues, however, they can also be pretty annoying as it directly affects your gameplay. So if you're one of the gamers with this kind of problem, here's what you should do: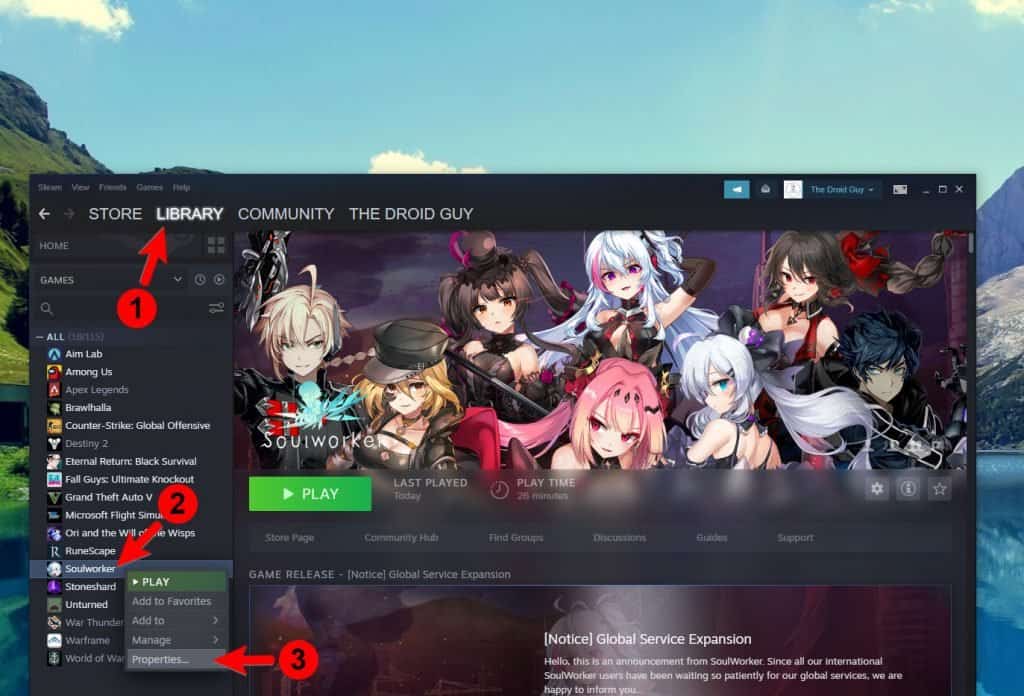 Fix #1: Force stop Soulworker and reopen it
Random crashes can often be fixed by simply force stopping the game and then reopening it. So that should be the first thing you should do. Here's how:
Press the CTRL, ALT and Delete keys at the same time.
Click on Task Manager to open it.
Look for Soulworker, click on it and then click the End task button at the lower-left corner of the window.
Once the game is closed, open it again and see it continues to load up.
Fix #2: Restart your PC
Sometimes, apps crash or stop working if there's a minor technical issue with your computer. So if restarting the game won't work, then rebooting the PC might just fix the problem, especially if there are other apps that also crash.
To restart your computer, click the Windows icon.
Select Power, and then choose Restart.
Wait until the reboot is finished and then try to run Soulworker again. If this doesn't fix the problem, move on to the next solution.
Fix #3: Verify the integrity of the game files
When an error message pops up when you play a game, or when the app itself just stops without apparent reason or cause, it's probably due to some corrupt game files. That's why the next thing you have to do if the first two solutions fail is to make the Steam client scan and repair the Soulworker game files. Here's how it's done:
Launch the Steam client.
Navigate to the Library tab, right-click on Soulworker and click Properties.
Navigate to Local Files and then click Verify integrity of game files.
Wait until the verification is finished.
After doing that, run the game again and see if the problem is fixed.
Fix #4: Uninstall Soulworker and reinstall it
If all else fails, your last resort will be to remove the game from your computer. This will also erase all its files and data. After that, download a fresh copy from Steam and have it installed. This will often fix a problem like this. Here's how you do that:
Launch the Steam client.
Navigate to the Library tab and right-click on Soulworker.
Hover over Manage, and click Uninstall.
Click Uninstall one more time to remove the game from your computer.
Once the game is removed successfully from your PC, restart it before you reinstall Soulworker.
This should fix Soulworker stuck on the loading screen. We hope that we've been able to help you.
Please support us by subscribing to our YouTube channel. Thanks for reading!
ALSO READ: