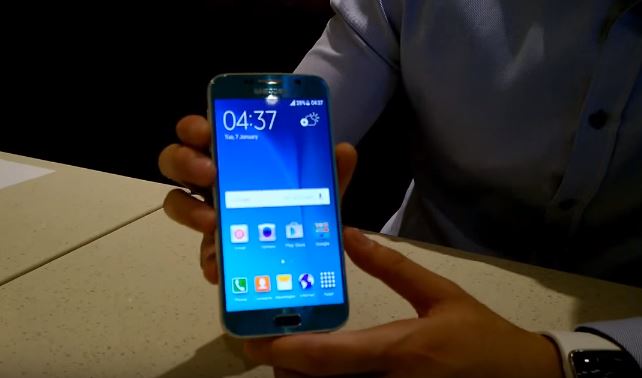 Although texting problems is not unique to #GalaxyS6 series, it has come to our attention that many of our readers encounter this issue. This post shows some of the issues shared by them.
These are the specific SMS- and MMS-related topics discussed in this article:
If you are looking for solutions to your own #Android issue, you can contact us by using the link provided at the bottom of this page.
---
Problem #1: Galaxy S6 slow performance issue when texting
For about the last month or so my phone has been extremely laggy while texting. It does not have this issue while using Facebook messenger or any other app that requires typing. It gets very slowly and it'll pause for 3-5 seconds while trying to type. It completely freezes if I'm in the middle of typing a text and another text comes thru. Once that text comes thru it continues to work.
Also if I respond to a text my response goes above the message I'm responding to in the conversation. On that note I'd like to say that I love the Drippler app; it's been very helpful and thank you.
Also sometimes when I'm texting it decides to capitalize every word, not a bug issue just annoying. Any tips you could provide will be greatly appreciated. Thank you and have a great day. — Brian
Solution: Hi Brian. The keyboard or messaging app that you are using may be glitching out. Make sure that you refresh the app's cache and data first. Here's how to do that:
Go to Settings.
Proceed to Applications.
Select Manage Applications.
Tap the All tab.
Choose the name of the app and tap it.
From there, you will see the Clear Cache and Clear Data buttons.
You can also wipe the system cache. Just follow these steps:
Turn off the device.
Press and hold the following three buttons at the same time: Volume Up key, Home key, and Power key.
When the phone vibrates, release the Power key but continue to press and hold the Volume Up key and the Home key.
When the Android System Recovery screen appears, release the Volume Up and Home keys.
Press the Volume Down key to highlight 'wipe cache partition.'
Press the Power key to select.
When the wipe cache partition is complete, 'Reboot system now' is highlighted.
Press the Power key to restart the device.
Problem #2: Galaxy S6 incorrect date and time causing unsorted SMS
For over a month now I have been having problems with my phone. On the text messages, I used to send out a message and I would be able to read the reply from the other person right underneath my message. but now in order to find the reply text, I have to scroll all the way to the top of all the older text messages to find the new message that I have received.
Another problem that I am having is with my alarm clock. I have it set to go off every day at 5 am from Monday thru Friday but on Fridays it would not got off so I have to select Saturday in order for it to go off on Friday and the one on Mondays goes off on Sunday. This Saturday October 31st the time was change one hour back so my phone changed the time on Friday night instead of Saturday night. I hope someone can help me specially with the text messages issue because it drives me crazy that I have to go through old messages to find the new one.
Thank you. — Maria
Solution: Hi Maria. Your two issues are connected simply because both of them have the same cause — incorrect date and time. Make sure that your device has the right date and time. These are the things you need to do:
Go to Settings.
Tap Date and time.
Tap Automatic date and time until it's enabled.
You can also enable Automatic time zone the same way.
Once the phone has the correct date and time, your text messages will be sorted normally again and the alarm clock should work properly.
Problem #3: Galaxy S6 lags when typing a text message
I just switched over from an iPhone. I verified that iMessage was turned off. When I open a conversation from the messaging feature on the phone, it sometimes takes 20-30 seconds for the messages to load, the screen freezes, the keyboard freezes, and it takes 5 minutes to even type out a message. I have literally done everything. I did a factory reset, a software restore, opened in safe mode, etc.
I was told that the issue might be having too many texts in a conversation. I do admit that I have 5k in one of them, but even if I try to delete it, the phone freezes. I have had any trouble with my little 16GB iPhone 4S.
Can the Samsung's even handle the volume of messages that I have or do all users just set their texts to delete itself after 200 messages? — Kathy
Solution: Hi Kathy. Keeping too much of your text messages can significantly impact the performance of the messaging app. If the phone continues to lag even after deleting all your text messages, try using another messaging app. There are many text message apps available for free in the Play Store.
Try using another keyboard app if the issue persists.
Problem #4: Galaxy S6 "Failed to download attachment from multimedia message. Try again later." error
Hi. I hope you can help me. I have a recurring error that pops up and I have not been able to make it stop. The error in question is : "Failed to download attachment from multimedia message. Try again later."
Here is a screenshot: https://imgur.com/1N3XSXW.
I have noticed that it will consistently pop up when I close the Message app on the "close all" menu. But it also pops up at other random times, like when I am on chrome or checking my emails.
I also tried to find a failed message, but was only able to find one from about a year ago, I had tried to send a picture. I deleted the failed transfer but it did not correct the problem. I have had this phone for about a month and I had transferred all of my texts to this one. The problem started yesterday.
Thanks. — Anon
Solution: Hi Anon. As far as we know, the only instance that this error pops out is when the messaging app attempts unsuccesfully to download MMS. Make sure that you check all your message threads for any failed MMS download. You can also try to delete all your messages to ensure that this possible cause is taken cared of.
If you're positive that there is no failed MMS download, go under your messaging app's settings and look for Auto-retrieve option. Try to clear the box for this feature.
If nothing works, perform a factory reset. Here's how:
From the Home screen, tap the Apps icon.
Find and tap the Settings icon.
Under the 'Personal' section, find and tap Backup and reset.
Tap Factory data reset.
Touch Reset device to proceed with the reset.
Depending on the security lock you used, enter the PIN or password.
Tap Continue.
Touch Delete all to confirm your action.
Problem #5: Galaxy S6 unable to receive text message from iOS devices
I just got this phone today, having had an IPhone 5.
Upon texting a few people, I noticed  that only those texts from Android phones came through with a response. I.e. the contacts with other iOS phones said they sent texts back, but I didn't get them on this new S6 Edge.
I had a friend  who knows the Galaxy phones (has an S5) check the settings  in the various menus, and there doesn't seem to be any way to adjust who /how texts are received. So, it's not a problem I can fix on my end.
I read your blog from September & October about  issue, and i see that you have instructions about how to adjust iMessage, and contacting Apple. But i can't very well have my iPhone contacts take action with the problem, fixing my receipt of their text message (!).
Q: How can I receive texts from both IPhone & Android users alike? — Sean
Solution: Hi Sean. Are you using your old iPhone number on your new Galaxy S6? If you are,  you have no other option but to deregister that number off Apple's iMessage system. Make sure to follow the instructions provided by Apple in this page.
However, if you have a new number and it's never been associated with any Apple services, ask your friends (with iOS devices) to go under Settings>Messages>turn on Send as SMS option.
Problem #6: SMS on Galaxy S6 converted to MMS
Got this phone yesterday and all was going fine. However I was texting a friend and the message converted to MMS. I understand if the message is too long it will convert however this text message was about 4 lines and it converted. From experiences with my previous phones the message was always very long before it converted but this message wasn't. I saw a few people mention that emojis may convert it but I sent a message after this with just a few emojis and it did not convert so that isn't what's causing it. I think it gets to roughly 160 characters then converts which in my understanding doesn't allow me much to type before it converts. Really frustrating. Thanks in advance for any advice. — Mel
Solution: Hi Mel. There are a number of conditions that may cause a regular text message to be converted to MMS. Current SMS technology limits 1 SMS message to 160 characters and you can bundle up to 3 160-character message without turning into an MMS (though some carriers may offer more messages before the conversion takes place).
Before we provide what they are, we think it's relevant to ask if you were able to send an SMS to this contact before. If this is your first time make sure to check your friend's contact details. Some carriers may convert an SMS to MMS if the contact you are trying to send a message to doesn't have a phone number and only has an email address.
Most SMS and MMS features are determined by carriers. One of the reasons why a text message is turned into MMS maybe your device's SMS setting. There are a few things that you tweak under the stock messaging app's settings menu to prevent the problem. For one, go under the app's settings menu>Creation mode and set it to "Free". The other method is by turning off "Auto-retrieve" option.
If you try to send a form of text message that your operator may not support, that message may be converted to MMS automatically. Unfortunately, there's nothing that you can do on your end to fix this. You have to talk to your operator for help.
Sometimes, group texts may be converted to MMS by the operator as well. Just like unsupported text messages, there's nothing that you can do about it.
If changing your phone settings won't help, make sure to talk to your carrier for direct assistance.
---
Engage with us
If you are one of the users who encounters a problem with your device, let us know. We offer solutions for Android-related problems for free so if you have an issue with your Android device, simply fill in the short questionnaire in this link and we will try to publish our answers in the next posts. We cannot guarantee a quick response so if your issue is time sensitive, please find another way to resolve your problem. 
When describing your issue, please be as detailed as possible so we can easily pinpoint a relevant solution. If you can, kindly include the exact error messages you are getting to give us an idea where to start. If you have already tried some troubleshooting steps before emailing us, make sure to mention them so we can skip them in our answers.
If you find this post helpful, please help us by spreading the word to your friends. TheDroidGuy has social network presence as well so you may want to interact with our community in our Facebook and Google+ pages.