We've been a lot of reports from players of Serious Sam 4 about crashing issues. If you are one of them, we've come up with a list of possible factors that might be at play and the possible solutions that you can try to easily help you fix the problem.
What are the causes for crashing issues on Serious Sam 4?
Knowing a reason for game crashes is usually not straightforward. In many cases, you'll need to perform a number of things in order to determine the real cause. Below are some of the common reasons for Serious Sam 4 crashes.
Unsupported Windows OS.
This game may not run properly or at all if you have an older Windows version. Based on its system requirements, Serious Sam 4 only works on Windows 10. If your PC has another OS other than this, this may be the main reason for the crashes.
Random/new game bugs.
Newly released titles tend to have bugs. Issues related to game development as well as major problems that were not anticipated by the developer get ironed out as the game matures. Make sure that you update the game as you go along to lessen the chances of issues.
PC hardware is limited.
Serious Sam 4 requires a decent hardware in order to run. If your PC is constantly under load when playing, it may eventually result in slow performance, freezing, or crashing issues. You'll want to ensure that you have a good set of components to avoid having problems when gaming.
Below are the minimum system requirements for Serious Sam 4 (Steam version):
Requires a 64-bit processor and operating system
OS: Windows 10 64-bit
Processor: 4-core CPU @ 2.5 GHz
Memory: 8 GB RAM
Graphics: nVidia GeForce 780/970/1050 or AMD Radeon 7950/280/470 (3 GB VRAM)
DirectX: Version 11
Storage: 42 GB available space
Additional Notes: Requirements are based on 720p rendering resolution at 30 FPS
Inconsistent GPU drivers.
Old or outdated video card drivers can cause major issues with newer games. Fortunately, it's really easy to avoid GPU drivers problems by making sure that you install the latest version of drivers.
Third party app interference.
For others, game crashes can be traced to problems with other programs and not with the game itself. Some players have reported overlay features of programs like NVIDIA GeForce Experience, Discord, or MSI Afterburner may sometimes cause conflict with some games.
If you are using any of these applications, try closing them when playing Serious Sam 4 and see if that will help.
Overclocking.
Some games may not work normally if a CPU is being overclocked. As some players have reported, reverting their CPU's clock to their normal speed worked so try to do that as another way to fix Serious Sam 4 crashes.
How to fix Serious Sam 4 crashing issues?
There's no easy and direct way to fix Serious Sam 4 crashes. In fact, you may need to try a number of troubleshooting steps first before you'll be able to fix your own case. Don't worry though as this guide gives you a complete list of effective solutions that we've gathered throughout the web to fix whatever is causing your problem.
Verify if PC supports the game.
You want to make sure that this is not due to your computer being unable to handle the game. So, the first thing that you can do here is to check your PC's hardware and compare it to the minimum system requirements of this game.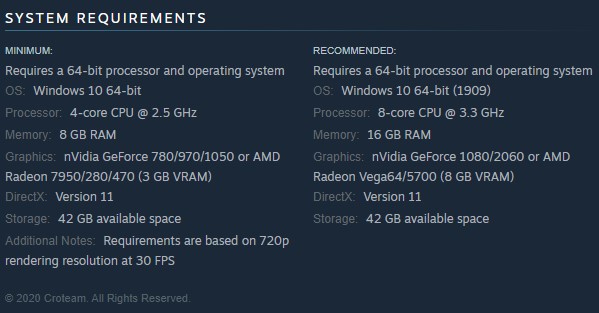 For both minimum and recommended system requirements, you can check this link:
https://store.steampowered.com/app/257420/Serious_Sam_4/
Restart the Serious Sam 4 game.
Closing and launching the game anew sometimes help in dealing with random bugs.
If you are playing on Steam, make sure that you also restart the Steam client after you've closed the game.
Reboot your PC.
If a game refresh will not help, you can also try to power cycle your computer. This is advised if your PC has been running for an extended period. Otherwise, simply skip this suggestion.
To fully reboot your Windows PC, simply turn it off normally, then unplug it from the power source for about 30 seconds.
Keep everything updated.
New video games require updates to deal with recently discovered bugs and glitches.
Make sure that you also update the rest of your software components such as:
third party programs,
drivers (especially for your video card), and
Windows OS.
Disable or close other applications.
If you run other applications when playing Serious Sam 4, try to check if any of them is causing a conflict. To do that, close the programs one by one so you'll know which one is problematic.
Some of the recognized potential programs that may interfere with some games include
NVIDIA GeForce Experience,
Discord, or
MSI Afterburner.
If you are using an overlay feature of any of these applications, try to stop using it and close the application altogether.
Repair game files.
In some instances, the main reason why games may crash is corrupted game files. To check if you have a similar situation, you can try to use the repair tool in Windows. Here's how it's done:
Press the Windows button at the lower left corner.
Search for Serious Sam 4.
Right click on the Serious Sam 4 app.
Select App settings.
Click on Repair button.
If you play Serious Sam 4 via Steam, you can try to fix the problem by using the Steam repair tool.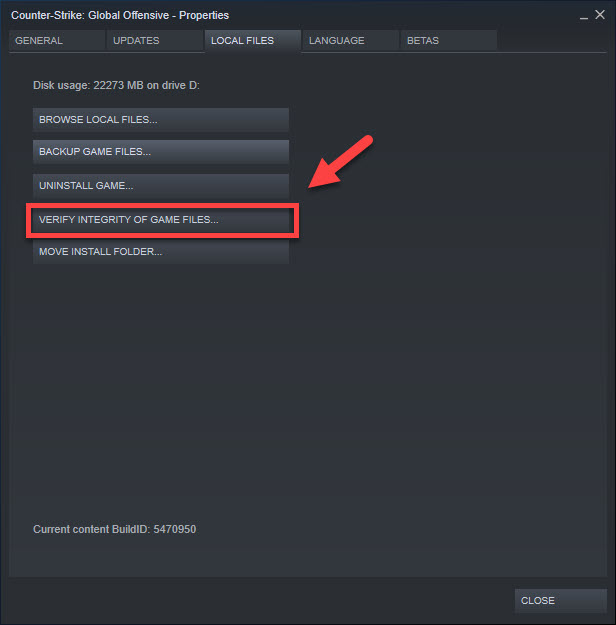 Reinstall the game.
Finally, if none of these solutions have worked in your favor so far, you should consider deleting Serious Sam and reinstalling it from scratch.
Suggested readings:
Visit our TheDroidGuy Youtube Channel for more troubleshooting videos and tutorials.